Riding the Waves – Mixed Media Scrapbooking with Carrie
Hello lovely Lollipops 😊
Its Carrie here with a layout using the Under the Sea kit here – I know that I say it every time, but this kit is one of my favourites!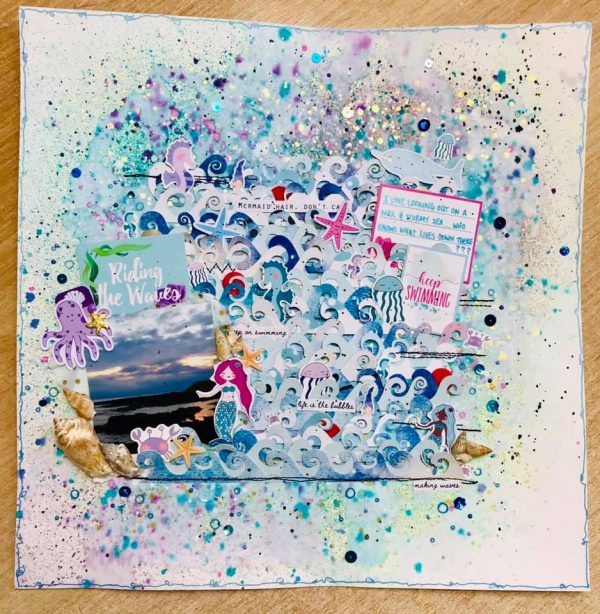 I decided to play with my cameo and used the papers to cut out some waves from all the different papers.  While this was happening I gesso'd the cardstock and added lots of colour with my Distress Oxide mists. I then used the positive and negative parts of the cut file to make the waves go in opposite directions and attached these to the background with glue and some stitching using my sewing machine.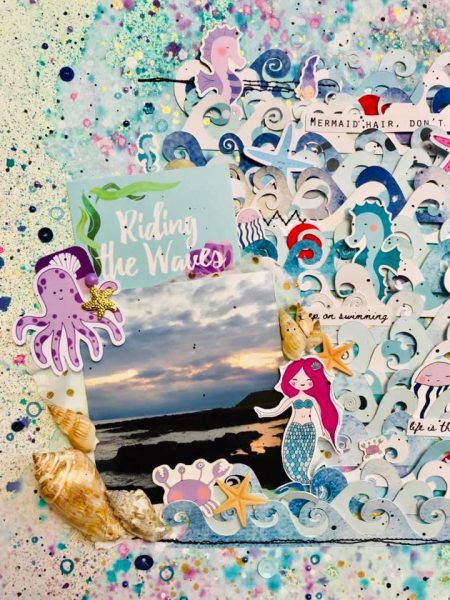 I found some shells from my stash and used some gold wax to add some texture to them. I then cut up the cut apart postcard from the kit tucked bits in behind the waves. I used packaging from the kit to back the picture and created my cluster around the picture, using the shells, the cut aparts and some of the stickers.  I also added the charm with a brad from the kit and one of the Starfish that came in one of the treat bags 😊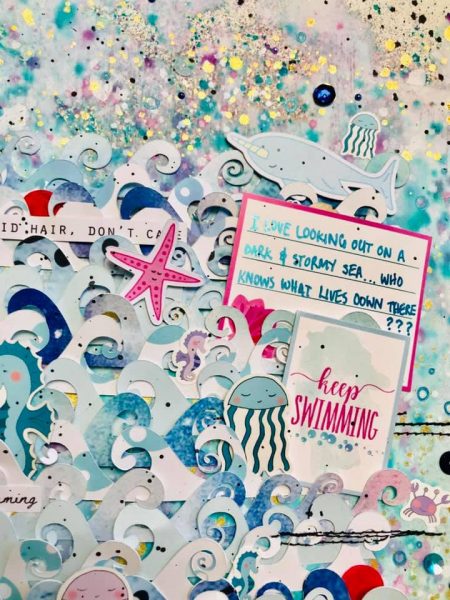 I finished the layout off by tucking more cut aparts and embellishments into the waves, using foam tape to pop them up.  
All the embellishments this month are super cute – I really loved the Narwhal especially.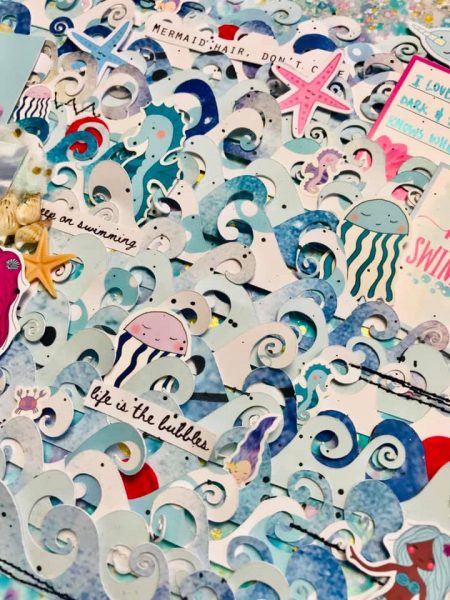 To finish off I added some punched circles from the delicious bright pink paper into the waves – this added some more colour and some sequins around the layout from my stash.  We did get some in the kit, but I misplaced mine and couldn't find them anywhere! 
I really hope that you like this layout – I really enjoyed using the cameo to get a different feel for the layout – there is so much dimension on this one – it's definitely one for the wall and not an album! 
Until next time my lovely Lollipop friends, 
Carrie xo