Rosette Wands – by Vicki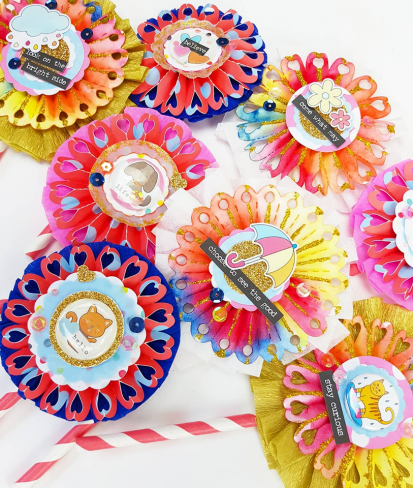 Hey Everyone,
I've made these little rosette wands today using pieces
from the April Kit
. I usually just put them in a jar and move the around the house. They're so happy to look at!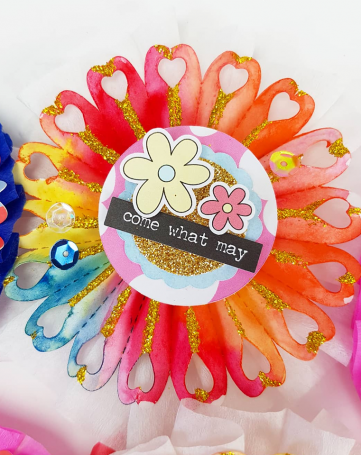 I used my Silhouette to cut out the basic rosette shape. I cut some from coloured card stock and some just from white card and used my watercolours to paint them.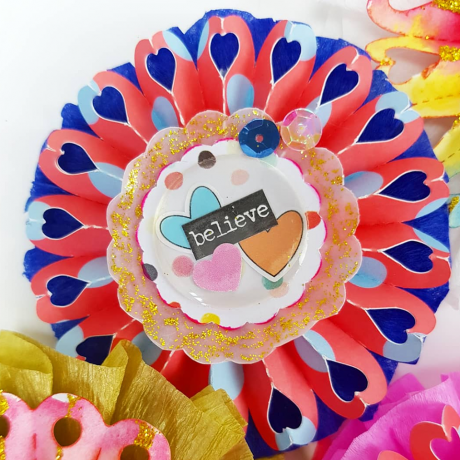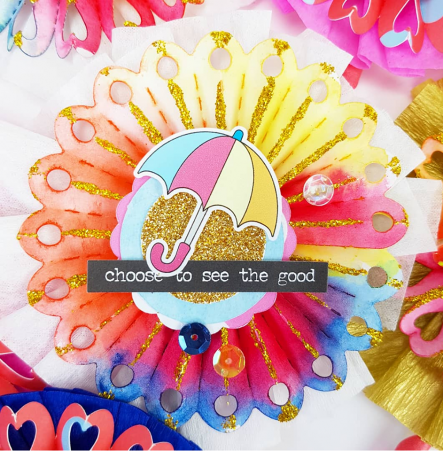 I had a few circle punches out and cut lots of different sizes from the papers and vellum to use on the centres. I found some epoxy stickers I've had stored away and used those ontop of some of the kit stickers. I love the one with the cat tin pin!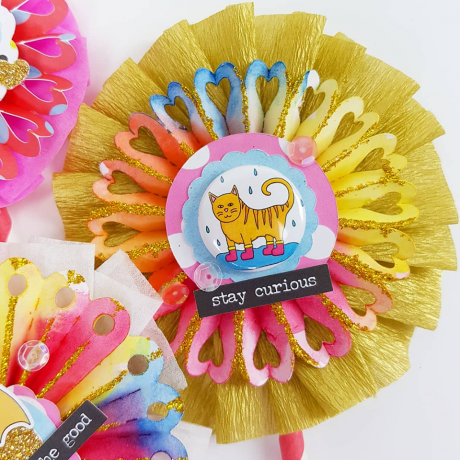 I added a crepe paper trim around the outside of each one and embellished the centres with some stickers, sequins and a touch of glitter. I glued a paper straw onto the backs and popped them in a mason jar!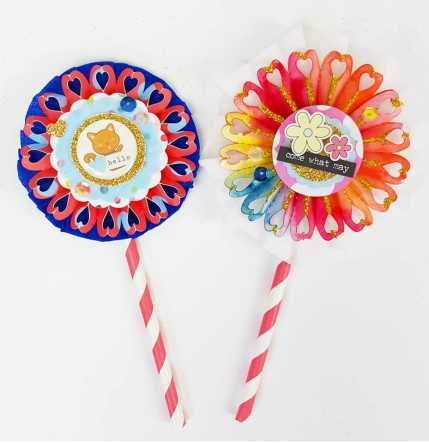 I hope you're all enjoying your kits!
Vicki x