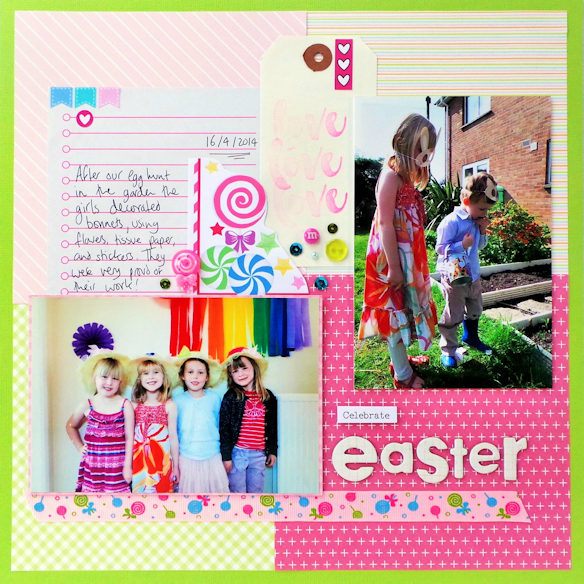 Celebrate Easter:
Jennifer here. I have this layout using the May kit.
I knew the cheerful colours and sweeties theme of the May kit would be perfect for these Easter photos from a few years ago! However I did start off with a different photo at the bottom left when I was planning out which papers and embellishments to use: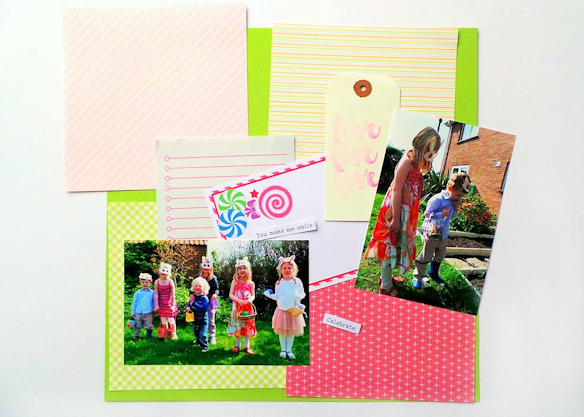 I used these four 6×6″ papers to make a patterned background, I love using smaller papers like this to make the background really pop: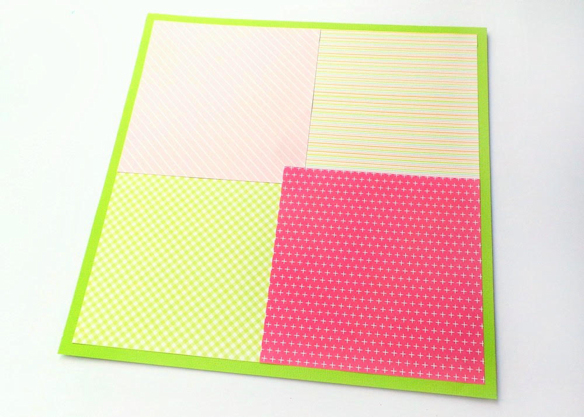 I'd stuck down the photos and some of the embellishments, then I used the Happy Scatter Stencil from the kit to draw some coloured stars (to match the colours in the papers):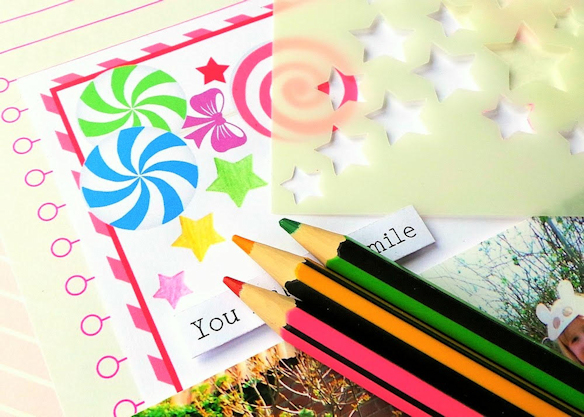 I then wrote the journaling.
BUT after writing the journaling I went to my scrapbook album to see where this page was going to slot in, and then I realised I had already scrapbooked the photo of all the kids in the garden together! Oops. I make too many pages, I can't keep track of them all!
I had another photo from the day which I was able to use, of the girls in their Easter bonnets. But the journaling didn't work anymore, so I had to cut it off from the background: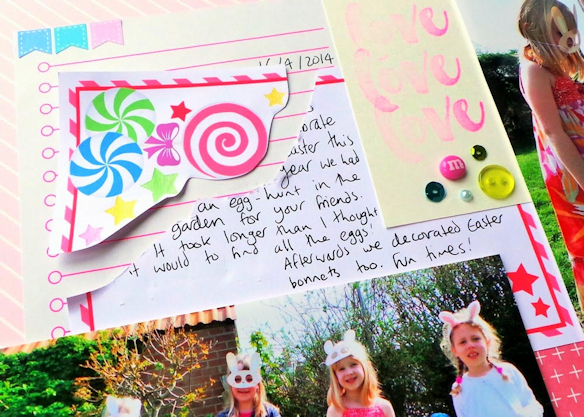 I managed to cut it so that I could keep the piece with the lollipops and stars on, and ripped off the rest. I rotated the saved piece to be closer to the tag. I stuck the new photo onto a piece of paper and then on top of the old photo, and journaled onto the paper which had been underneath the journaling before. It all worked out okay: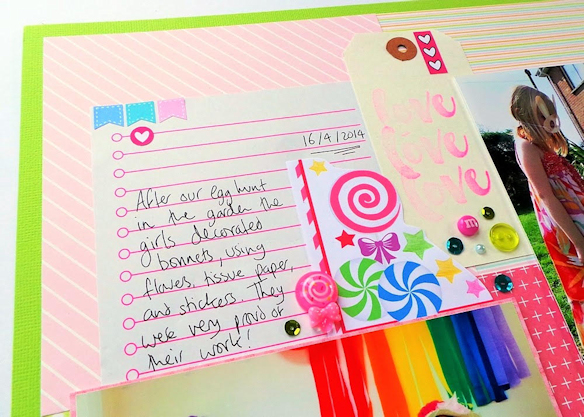 I used a sprinkling of lots of bits a pieces from the kit – sequins, stickers, buttons, and more, to finish off the page: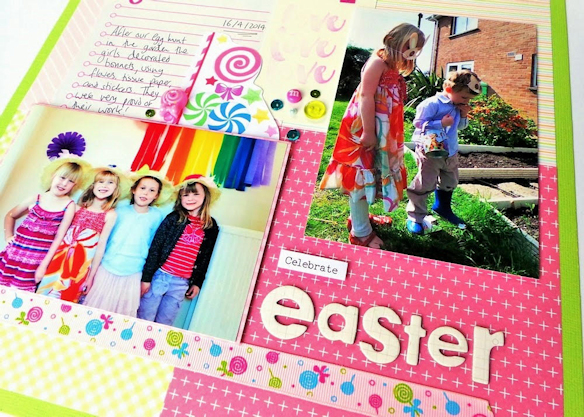 I think it looks suitably sweet, to match the occasion!