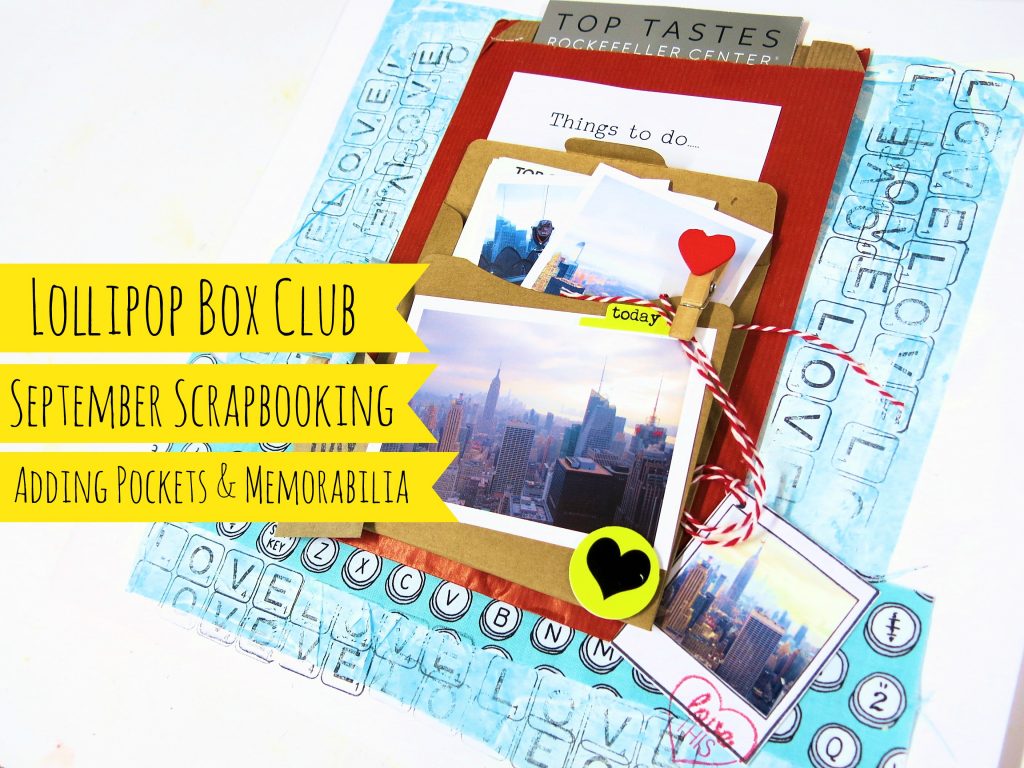 Today I am scrapbooking with pieces from my September Kit.
It's a page created to hold extra memorabilia and extra photos too. Great when you want to scrap something pretty and not over crowd the page too much. It also keeps things like tickets etc.. safe so they don't get lost.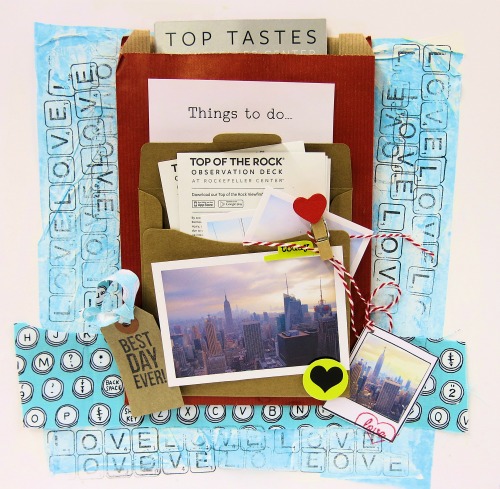 I have also created my own background for this page using the stamp and the tissue paper in this kit.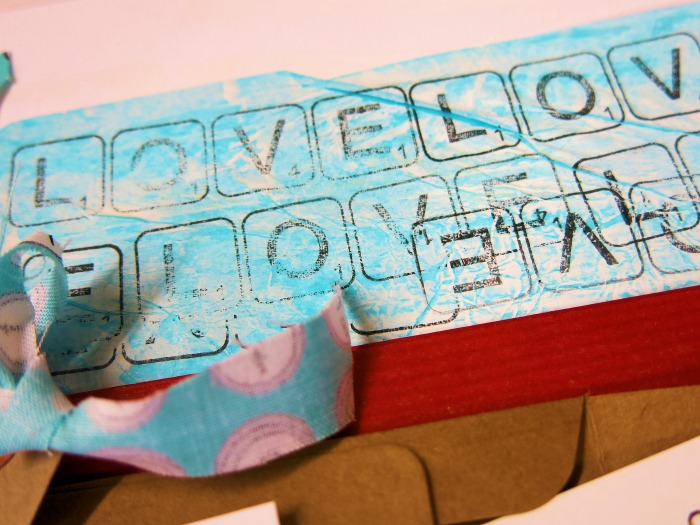 I have also used a really cute stamp set. You can see this stamp set which is for sale here.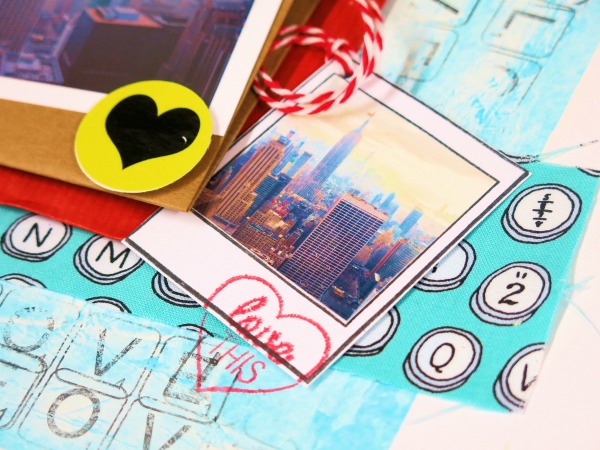 And I've used this month's printable on this page too.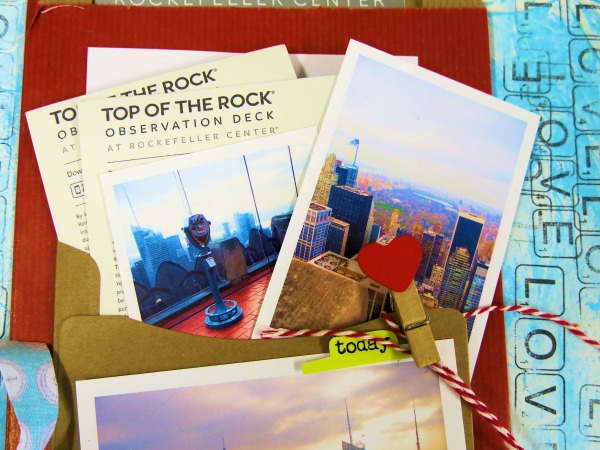 I'm really pleased with how this scrapbooking page came together.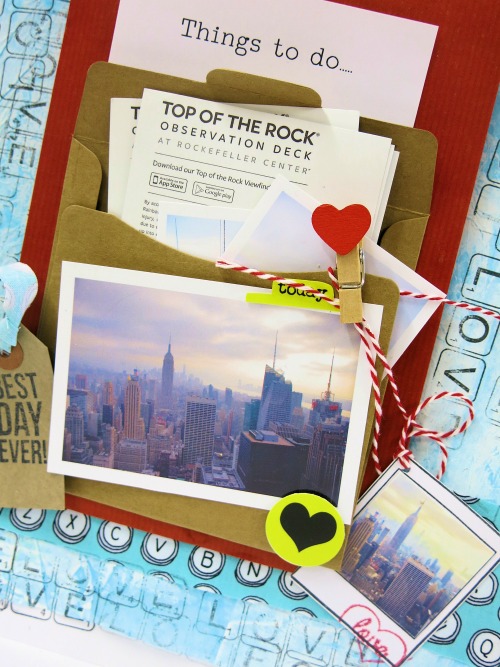 You can watch the video of this page being made here.
I hope you've been enjoying your September kit. Lots of love xxx