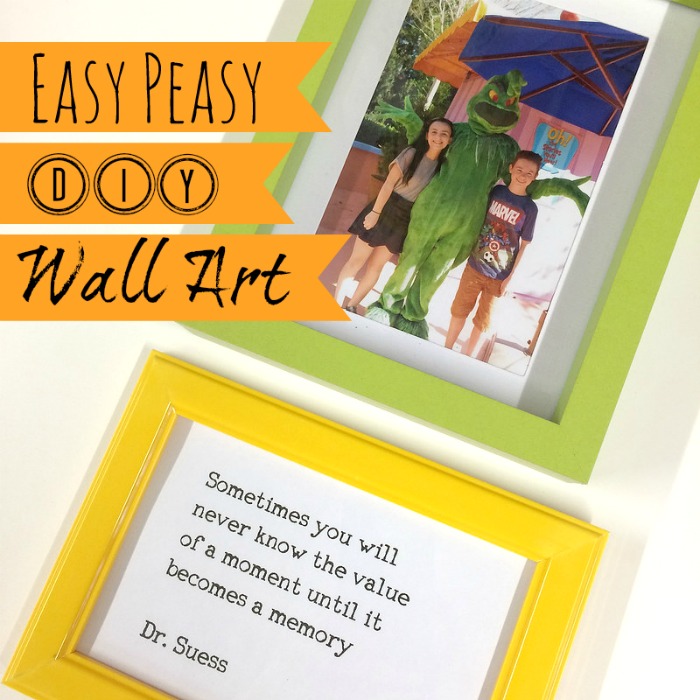 Hi!!
I love creating art to hang on our walls at home. So today we are creating wordy wall art and it's easy peasy!!
We have a few gallery walls at home now. It's a really fun and interesting way to create personal art in your home.
Here's a wall in our lounge.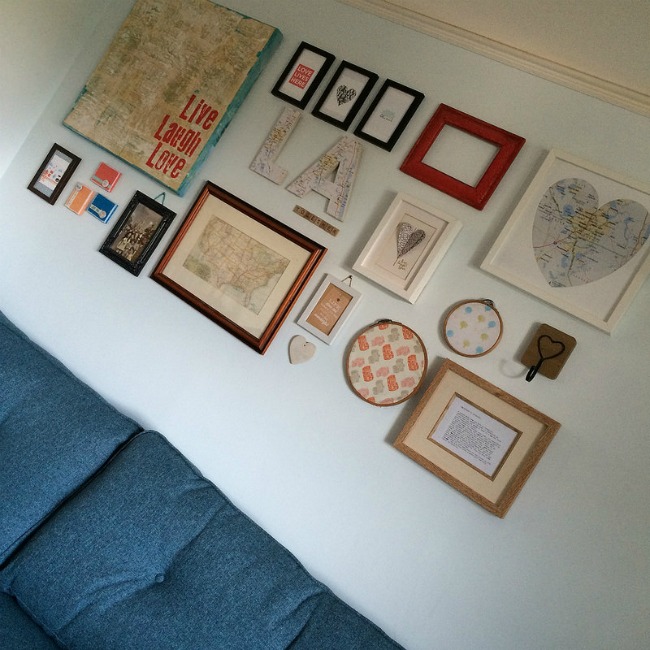 Apart from the heart hook, it's all created by me.
The wordy piece here has a special hidden meaning to it.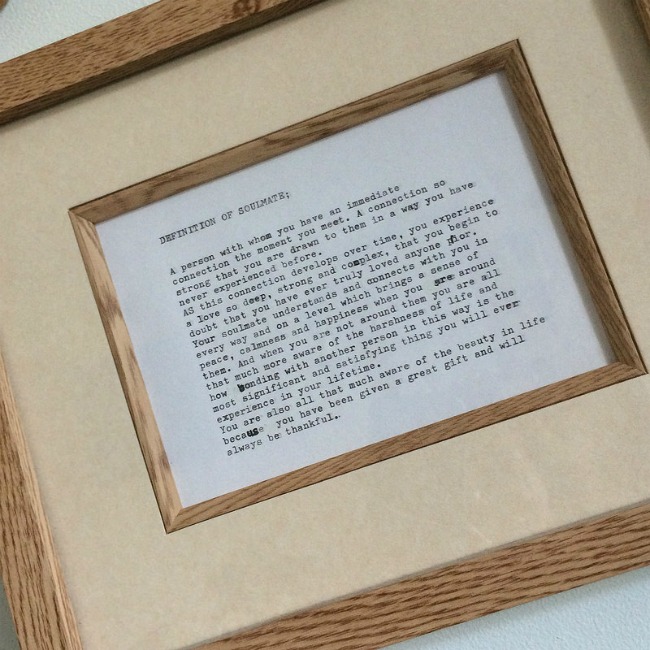 I typed up the definition of the word 'soulmate' and framed it to give to my husband as a gift. It's sweet, but the special touch was the fact that I used the old typewriter that had belonged to his Grandad.  It just makes it that extra bit special.
Today I am creating a fun piece for our Disney inspired wall going up the stairs.

I picked up the green frame from Next last week for just £3.50. It had to be green to match the Grinch. Our kids are made about The Grinch. We've had some really funny character meets with him and although they are older now, they still always want to meet him and always have such a laugh. So to go with the photo, I bought another frame. This one was from Tiger and was just £2.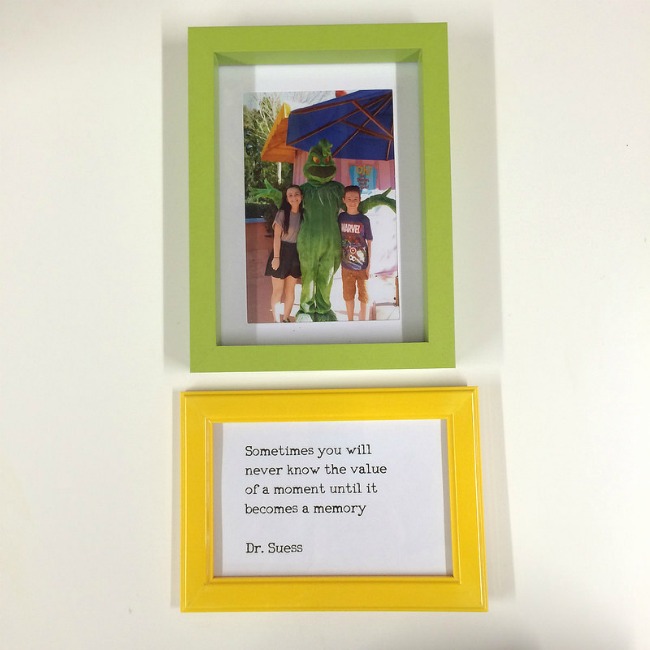 I've taken out the print and printed off a Dr Suess quote that goes so perfectly on to a while piece of paper. I used a free typewriter font that you can find by doing a google search. There's so many out there.  So I've framed this to go under the photo. It's now ready to hang on the wall.
You could even hand write the quote or type up a poem, frame a letter/postcard or ask your child to write a special message to go with a special photo to give as a gift. Framed photos are lovely, but this really adds a special touch.
I hope you like this idea xxx