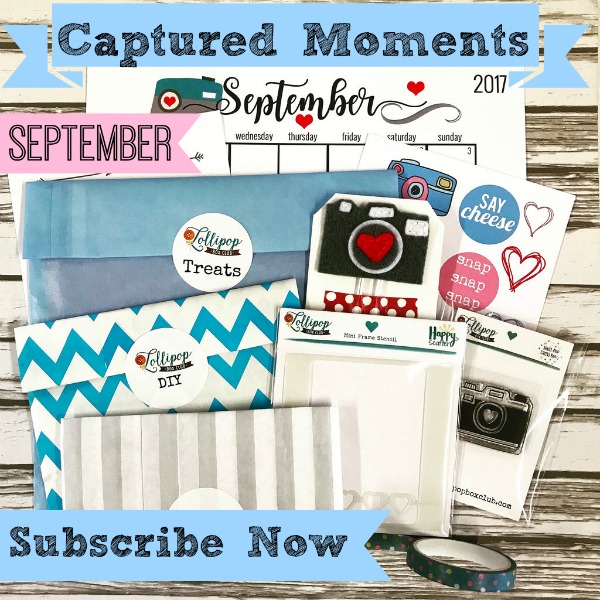 Here's your first glimpse of the new September Kit 'Captured Moments'.
I hope you like what you see so far. I'm really looking forward to capturing lots of memories with you next month. It's going to be so much fun.
You can now subscribe to this kit here. If you get in early, you are guaranteed a kit. You will also as a subscriber receive freebies in your kit and receive the kit at a discounted price.
One off kits will go on sale on the 1st September – 7.30am – UK  (whilst stock lasts)
More kit details and photos will also be revealed on the 1st.
All September kits will be shipped after the middle of September.
These boxes are letter box friendly so can just be popped through your door.