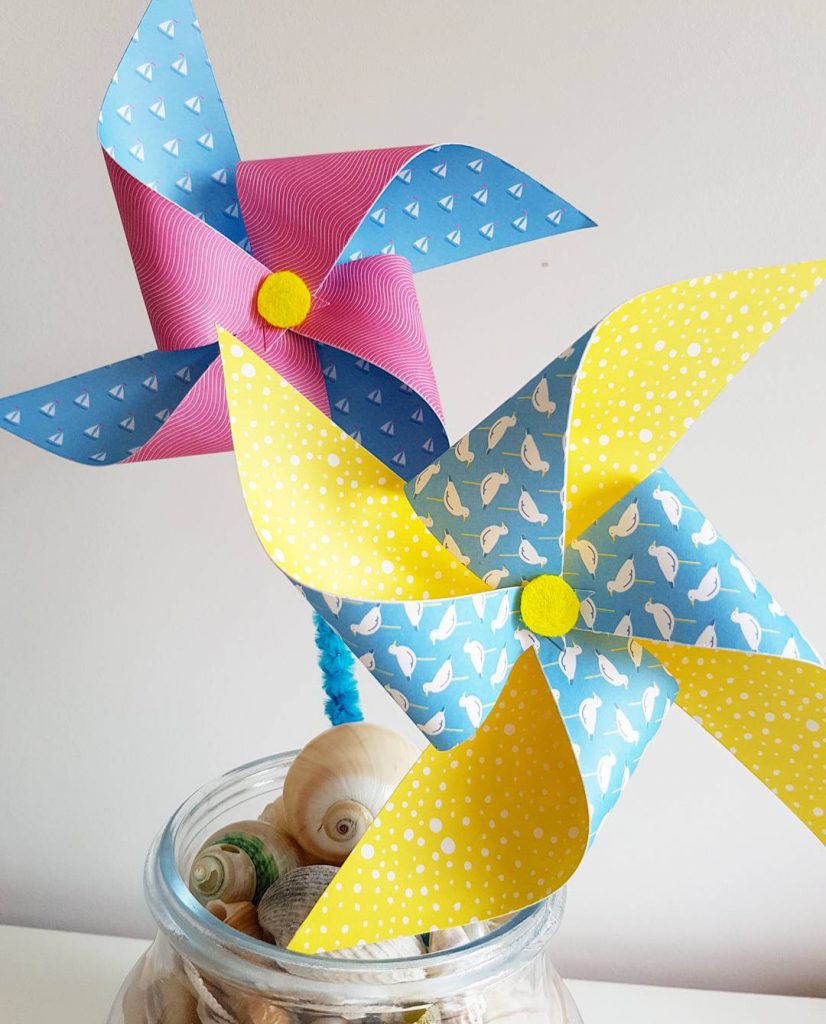 Hi, Vicki here!
I've made some paper pinwheels this week to pop out with the fairies in the conservatory!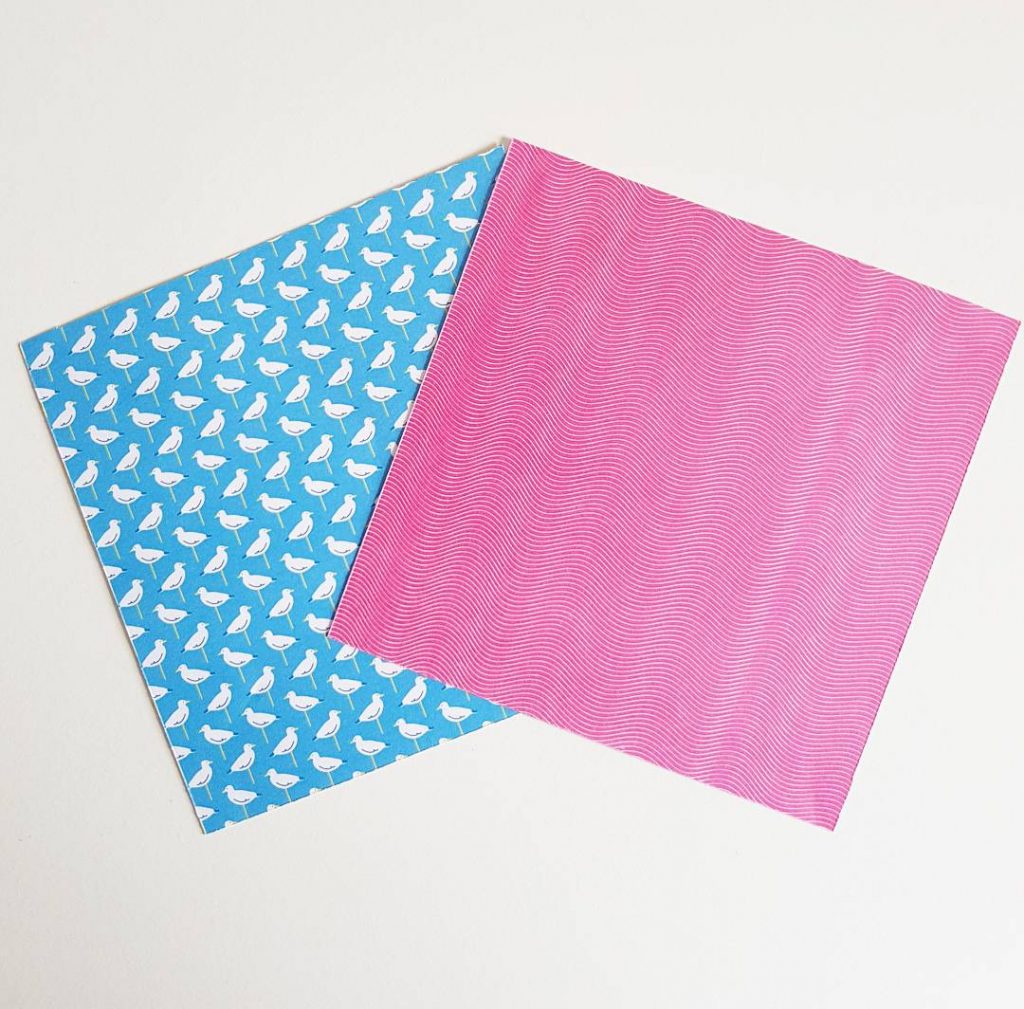 I used 4 sheets if the 6×6 papers. I stuck them together so i had 2 doublesided sheets.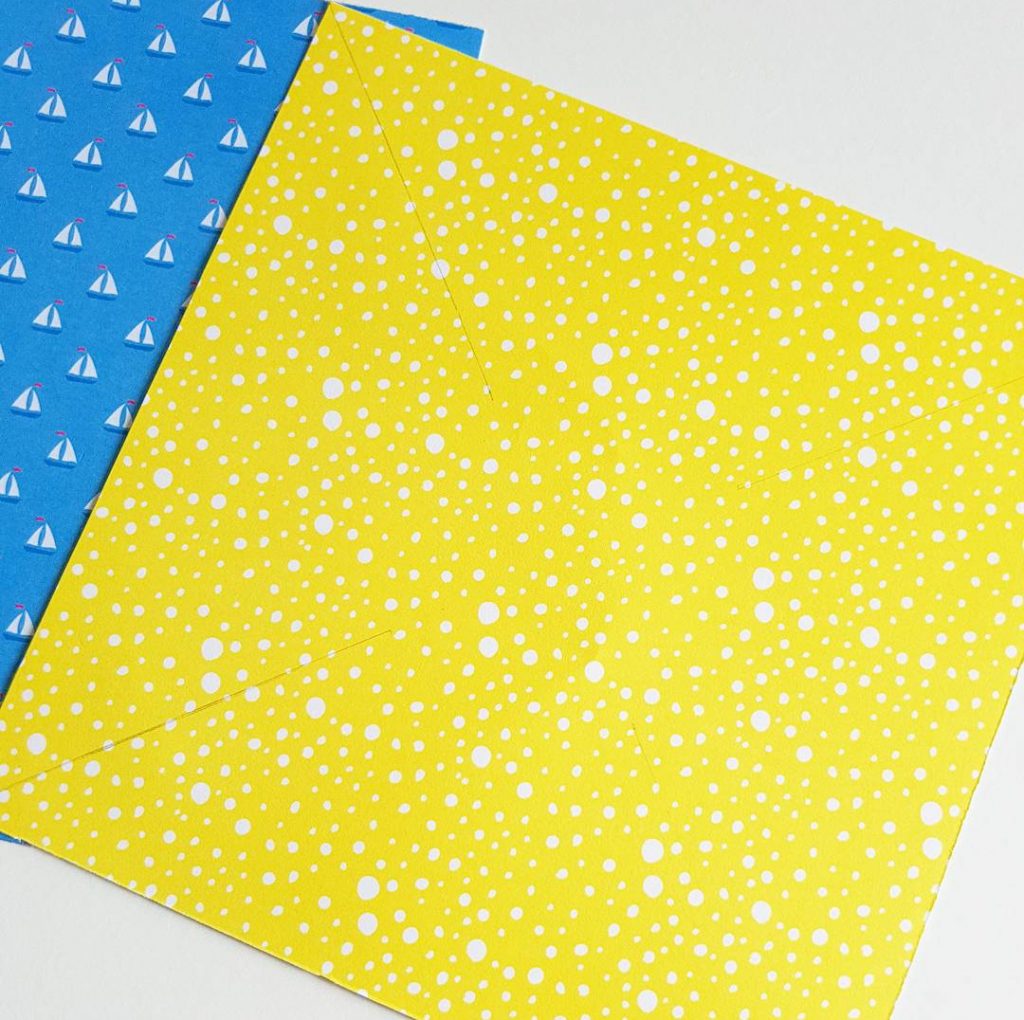 I drew diagonal lines from the corners about 3/4 of the way up and cut along them. I used a needle to make a hole in each corner and one in the centre.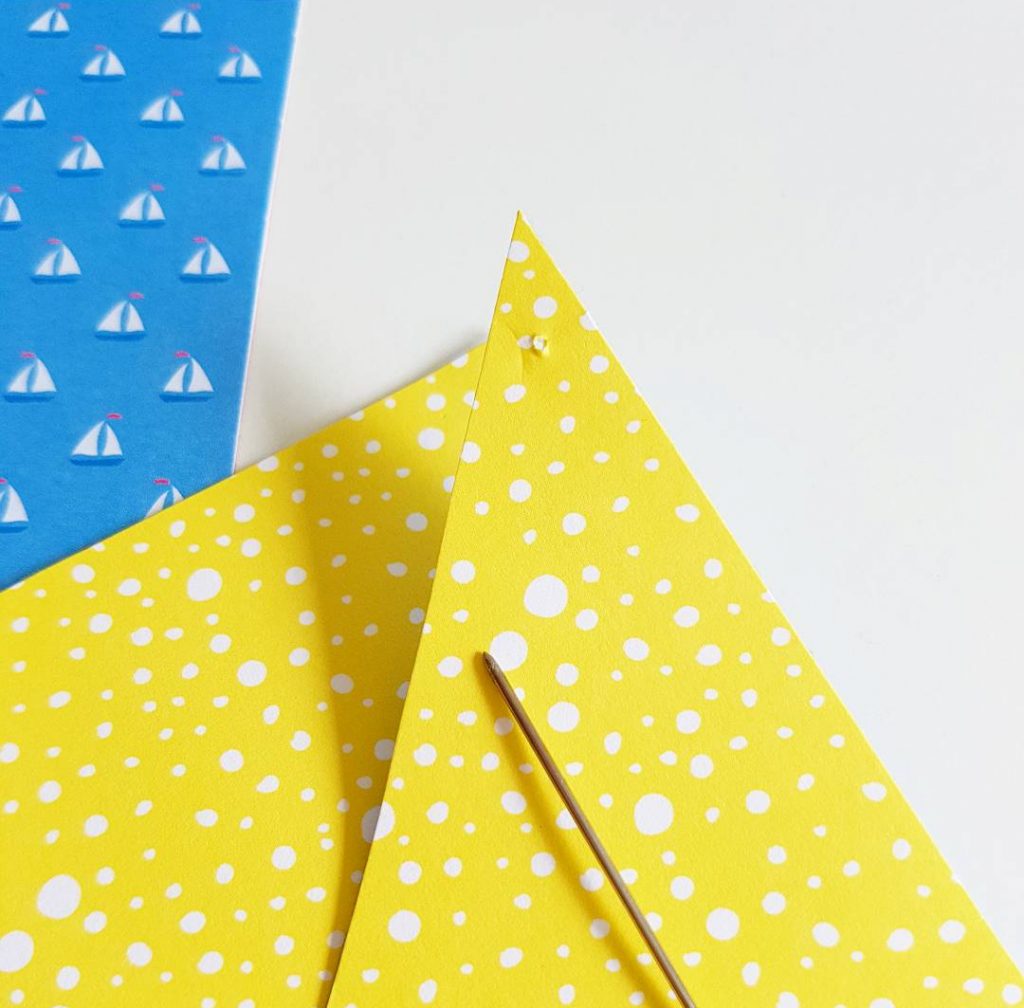 I pushed a paper fastener through all the holes and then through a bead on the back of the pinwheel. I find using a bead the easiest way to let them spin.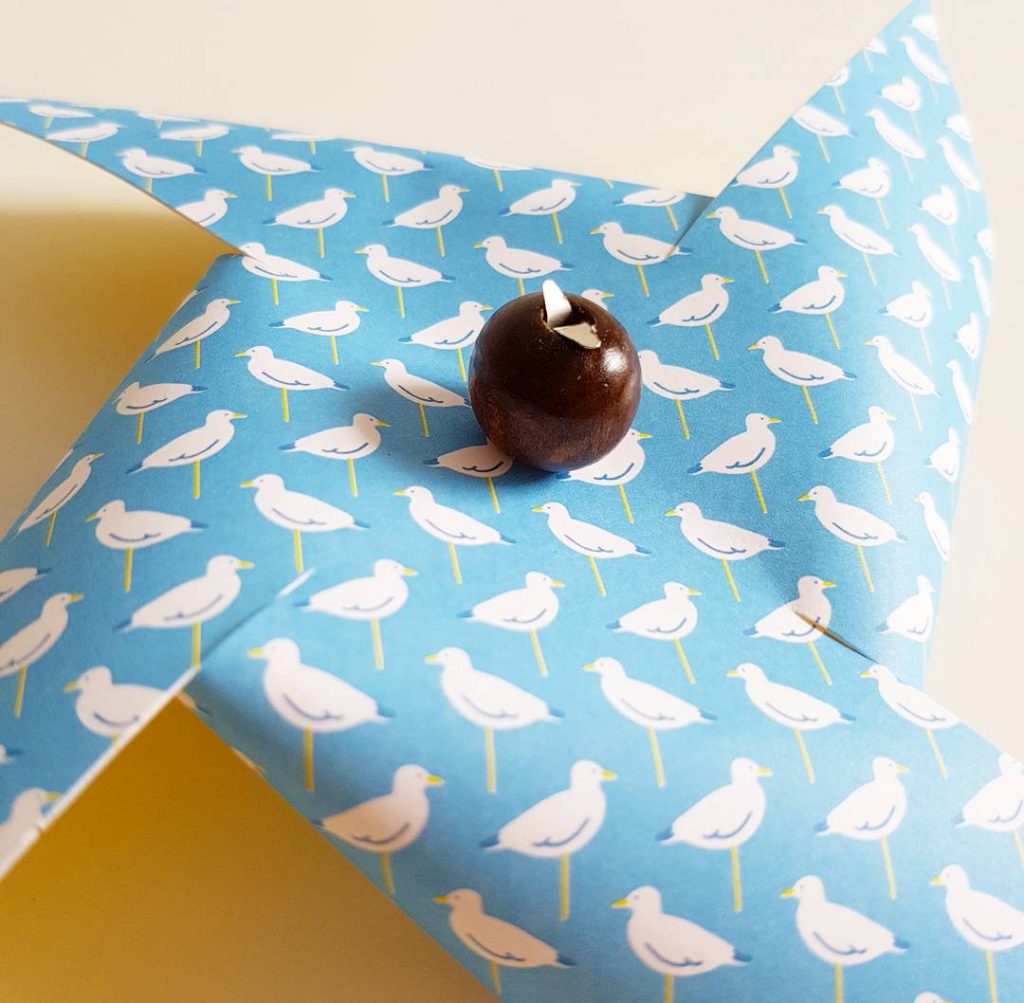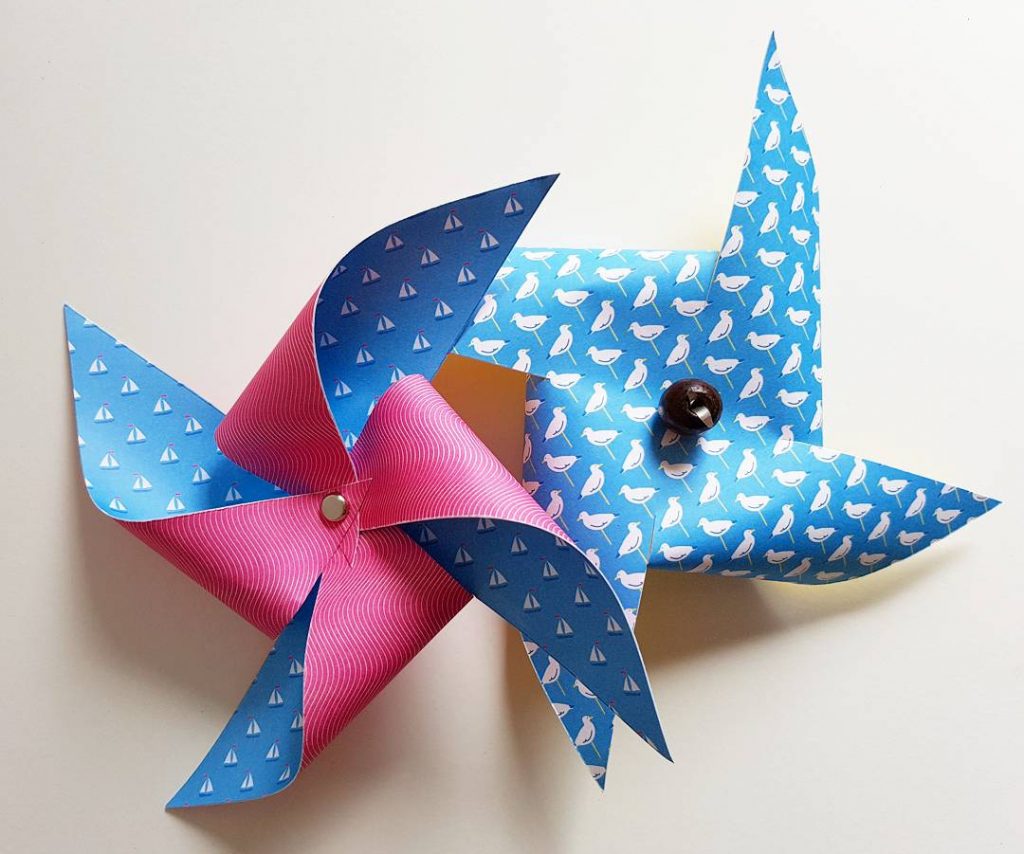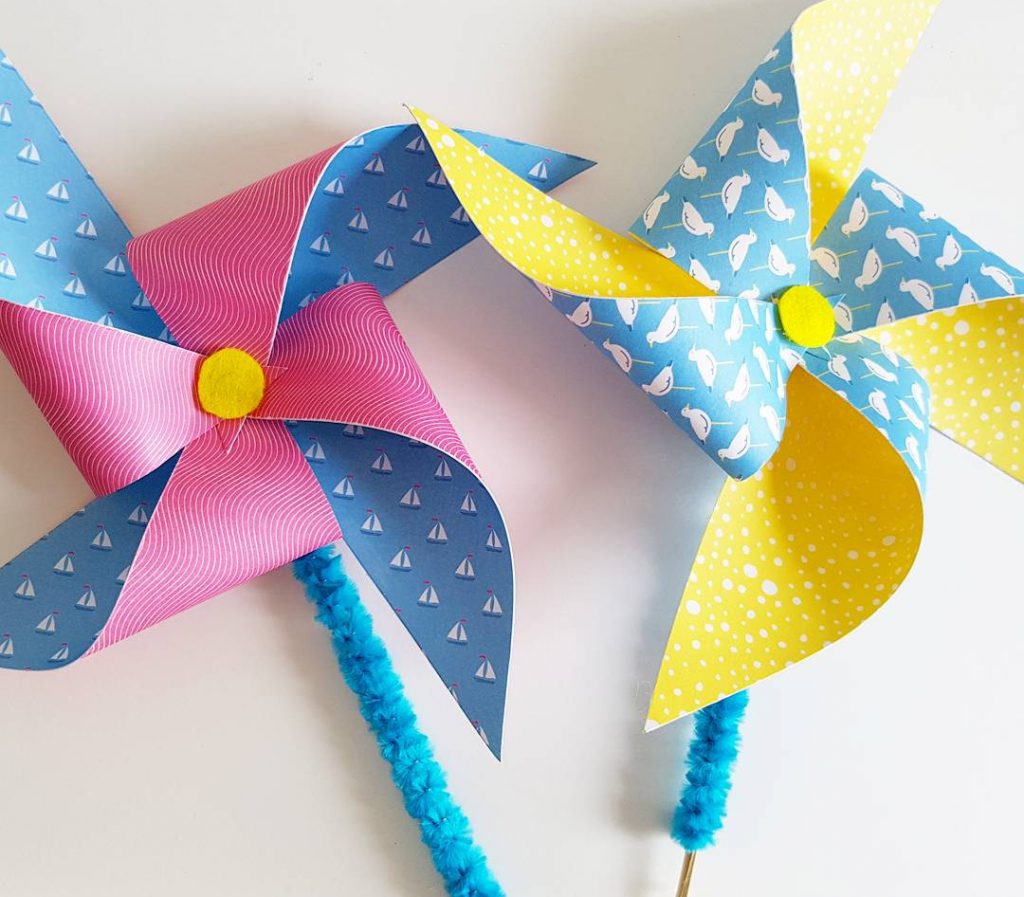 I wrapped a pipecleaner around a wooden skewer and used the glue gun to attach it to the bead. I cut 2 little yellow felt circles from the DIY kit and stuck them on too!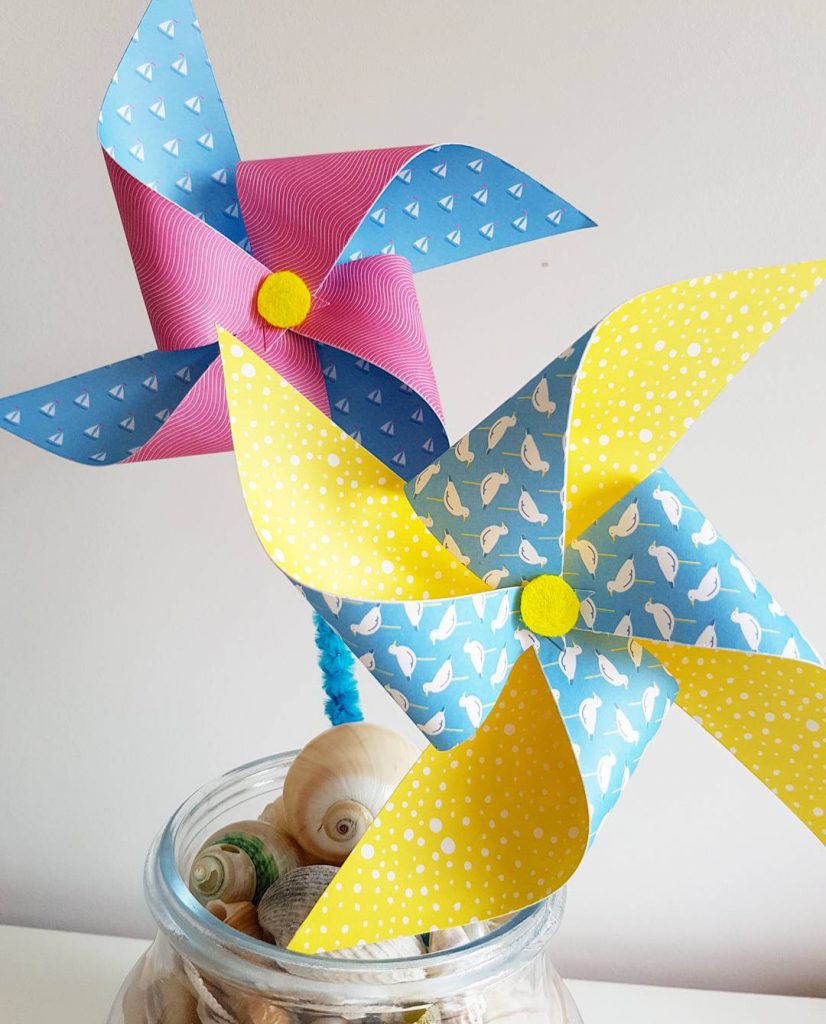 I think I'll pop them outside if the weather ever gets better!
Have a good day!
Vicki x