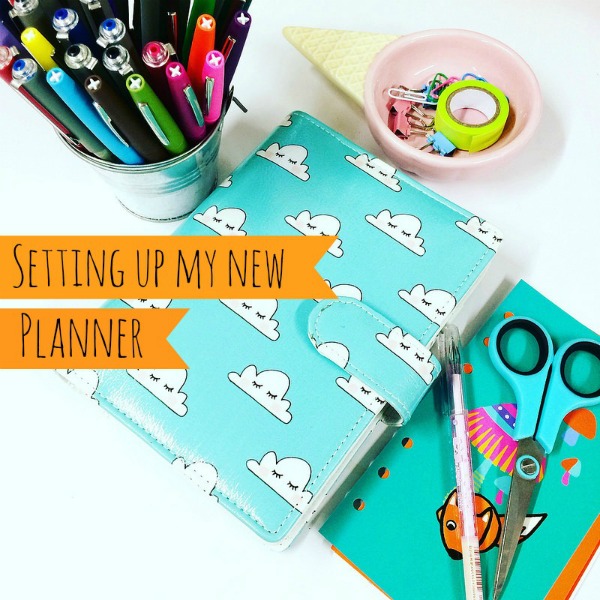 As soon as I saw this planner I knew I had to have it. It's designed by Anna from Mrs Brimbles. I'm thrilled with it.
It's been sat on my desk waiting for the right planner moment to come along. It's finally here.
I like to use a larger A5 planner for my desk, but this one is a personal size.  I have alot of family visiting this month. It's an annual thing when my Dad visits from the US and it takes a lot of organising before everyone arrives and also during the stay. So I've decided to use the planner and start the organising.
You can watch the video of me setting up this planner here.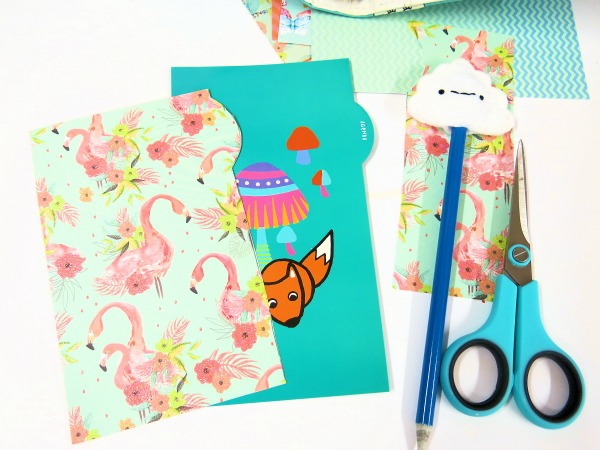 I used my August 'Welcome to Paradise' Kit to create a mini dashboard. I had taken some pages from a couple of personal size planners that I haven't used for a while. I love the foxes on these dashboards but they were a little Autumnal for my liking for this planner project. I did however use them as a template to draw around.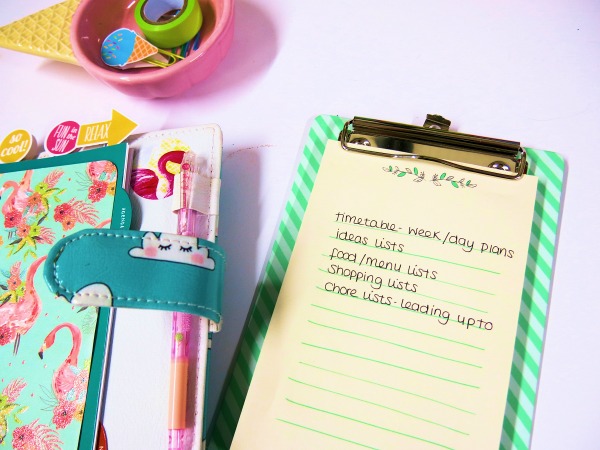 I have already made a list of the sections that I would need in my planner. I then used the diary and note pages from my older planners to create these sections, along with the pen and some other fun pieces from my August Kit. I also used one of this month's printables to create some fun paper clips.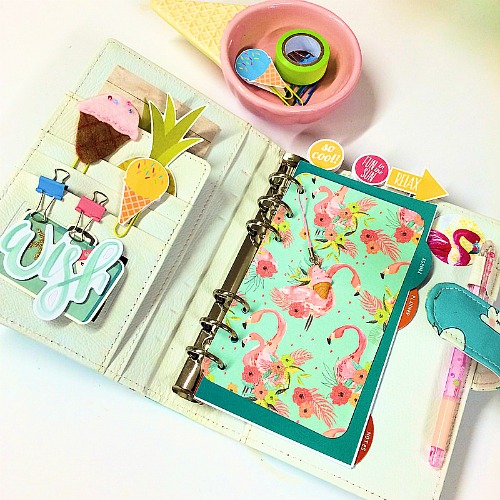 Now when I open my planner it looks so Summery. I love how this looks.
It's now time to get organised for the big family get together.
So don't forget. You can also use your planner for organising events, not just on a daily basis. I keep one to keep on top of my spending and I also have a seperate one at Christmas time. Sometimes it's handy to keep things separate.
I hope this helps xx