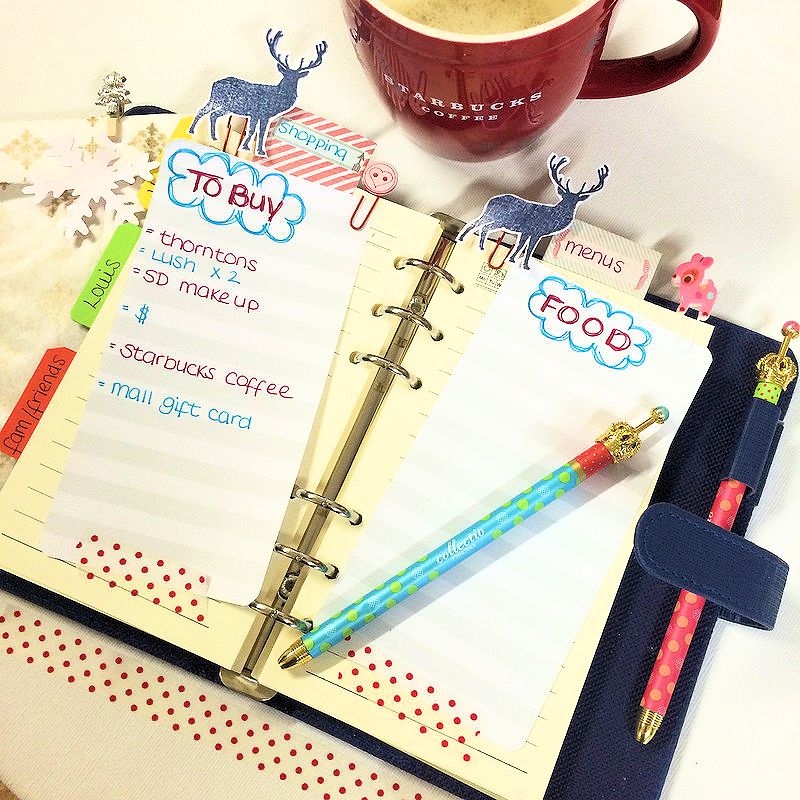 Yes, it's all about lists right now. So many lists…..
I am loving my Christmas Planner this year. Having a dedicated planner just for Christmas was such a great idea and so helpful this year. In case you missed the original blog post it's here.
Christmas prezzies are more or less done now. So I have a final list of the last few bits to get this week. I now need to start thinking about food. I need to start making menus and food shopping lists. There's always the bits that can be bought in advance which we have been doing, but there's all the fresh stuff that can't be bought until nearer the day. We aren't going crazy this year!!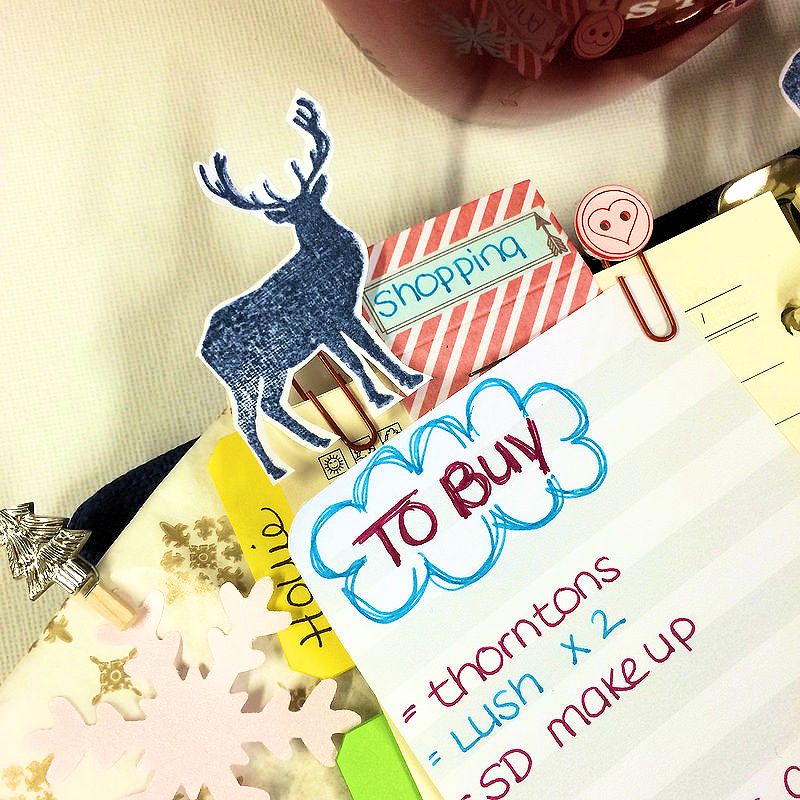 I've used the SMASH tabs from the December Kit to separate some new areas off in my planner. I've just stapled them in and then using the clips from the kit I'm attaching note paper lists. This way I can easily update this part. Lists can be taken out with me and new ones added.
I love the reindeer stamp so much from my kit. I decided to make some cute little clips.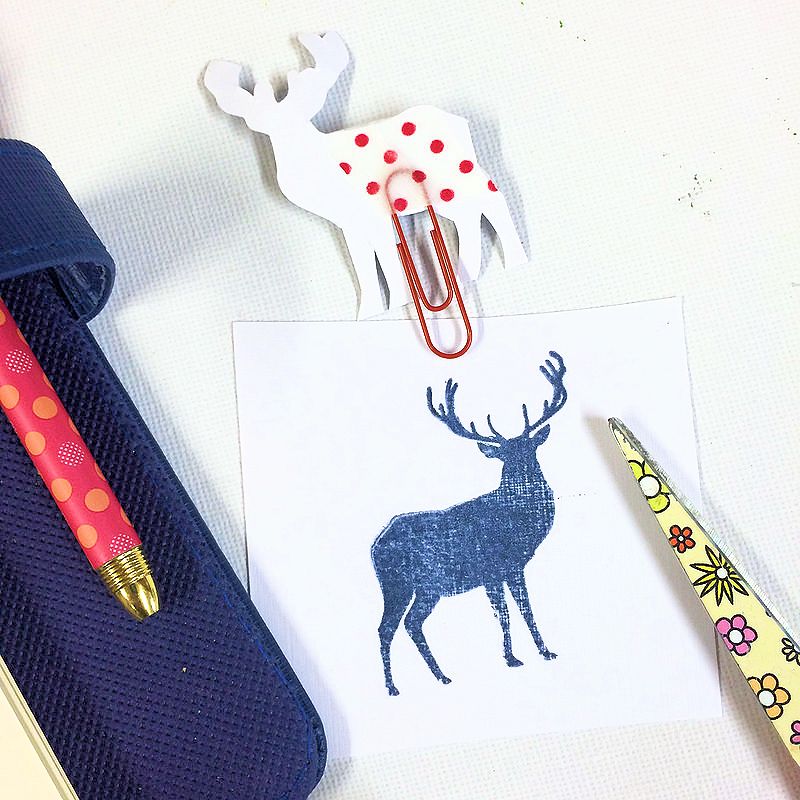 Stamping him on to card and then cutting him out and sticking him to a paper clip with washi tape. Easy peasy!!
I hope you are feeling organised for Christmas.
How many lists have you got on the go??????