Snail Mail Flip Book from Danielle
.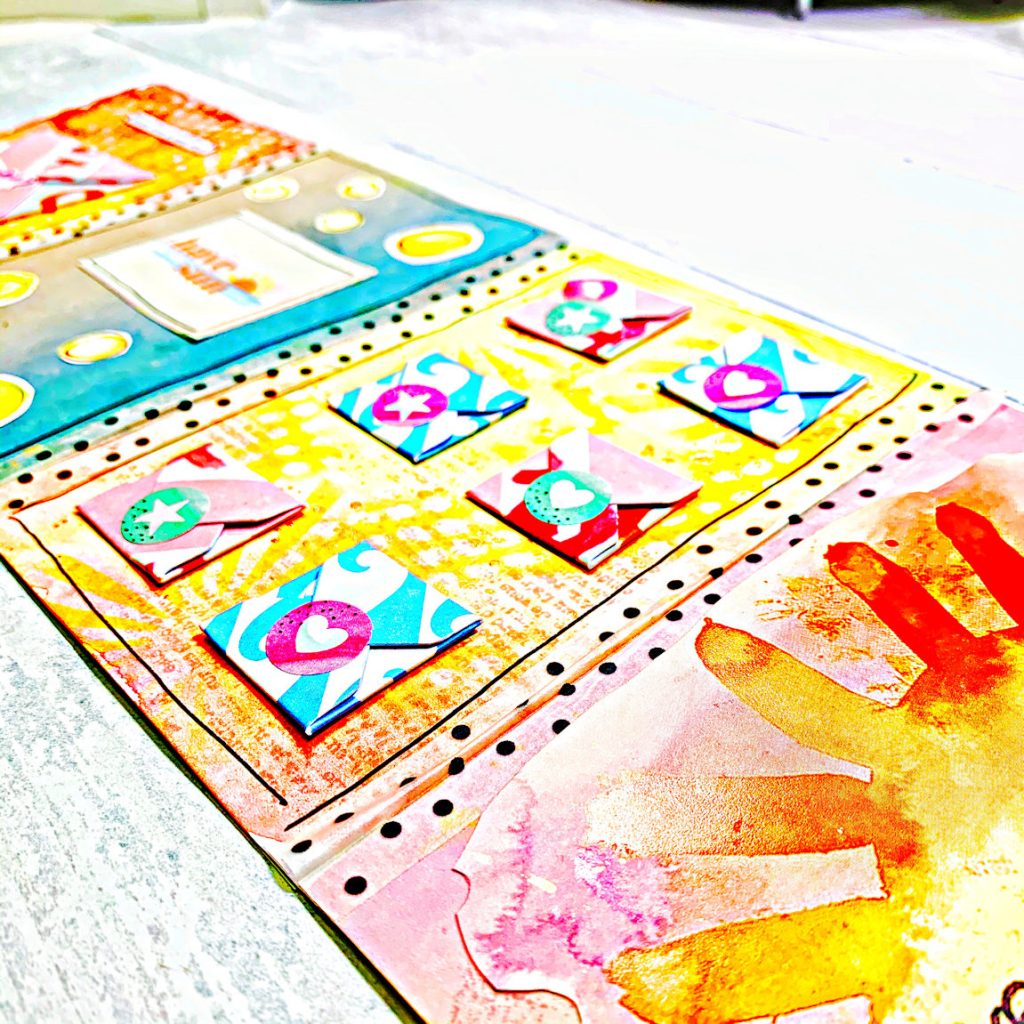 .
Hiya Lovelies! I have a mixed media snail mail flipbook for you today!
.
Although summer may nearly be coming to an end, (sad times!), I still love the vibrant colours of this kit! I decided to use colours that would match with the papers I chose to use as the base for the flipbook, using Daniel Smiths watercolours – mainly lemon yellow, new camboge and coral colours.
.
I used stencils and a baby wipe to get this white, negative dotty effect once the watercolours were dry. Then I use stamp ink and a sunray stencil that I got from one of the past lollipop box kits – I thought it matched perfectly with the theme! Then to add another layer I used a distressed-looking word stamp from my stash. I added a gold shimmery watercolour to add gold splatters to the page – wouldn't be one of my projects if I didn't add gold splatters!
.
I taped the pages together with my favourite dotty washi tape, used the papers to create pockets for goodies and made tiny envelopes with my We R Memory keepers mini envelope punch board. Then I decorated it using the stickers and the embellishment paper. Lastly, I used my crop-a-dile to create a tie closure for the flipbook.
.
.
Until next time!
Danielle

.