Something Sweet is Coming – August Kit Sneaks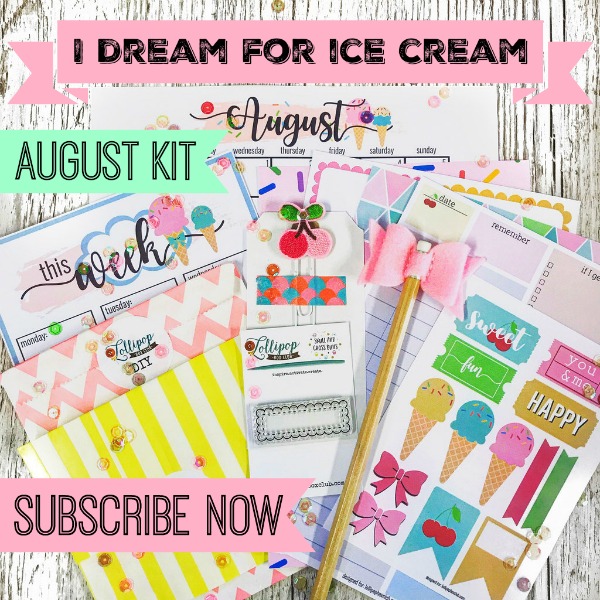 I've been so excited about sharing the new August kit with you. It's a really yummy one!!
I hope you love these dreamy ice creamy colours and everything else to go with it.
It's fun, pretty, happy and Summery. Perfect for happy planner pages and also for all your Summer documenting and memory keeping.
The subscriptions to the kit are now open, so you can subscribe here to receive at the subscribers discounted price. Subscribers receive free codes to download the printables each month and a random few subscribers get selected each month and receive an extra gift in their kits.
The one off kits go on sale on 1st August at 7.30am UK. More photos and details will be announced then too.
All kits will be sent together on the 17th August. Boxes are postie friendly, so can be delivered even when you aren't home.
I hope you love this one as much as I do.
Lisa x