Spring Cards – from Vicki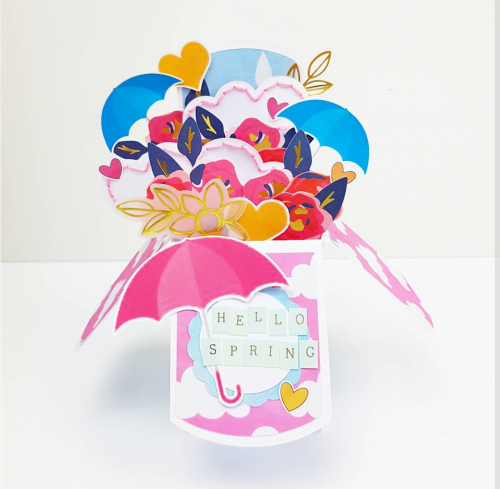 I always say cards aren't my 'thing' but I always enjoy making them when I do.
I made these two using
the April kit here
, a few days ago but they still seem appropriate with the weather we have again!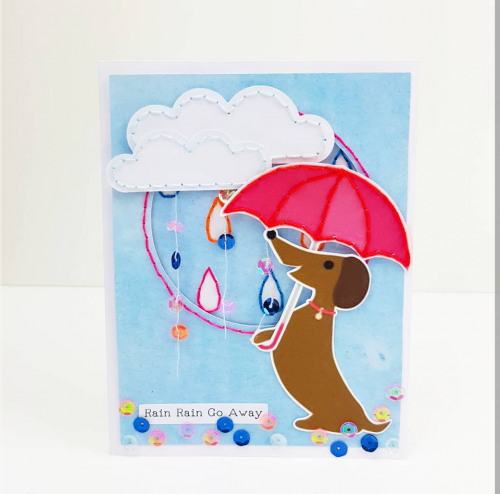 I did use my Silhouette alot this month and used a cut file for the basic box shape but it would be super easy to cut yourself too.
For the box I used white card stock then added the raindrop and cloud papers to decorate the outside.
I used the embellishment sheet download and resized some of the bits on my laptop. (You can download the Silhouette Studio software for free to use without having a cutting machine. That's where I edit most of my bits).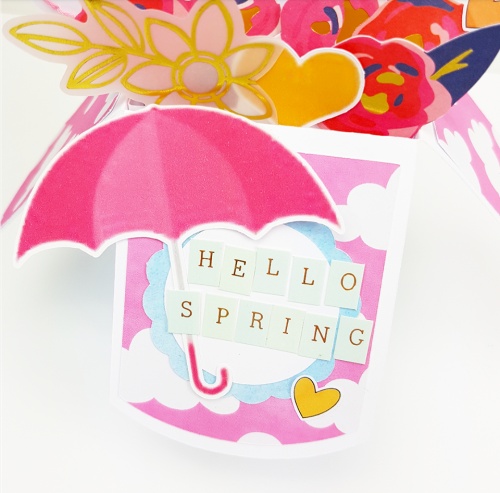 I cut and stitched some clouds and added a few umbrellas, flower die cuts and hearts. I popped the 'Hello Spring' on the front lid but left the sides blank. The box does fold down so it's easy to post but didn't want it too bulky.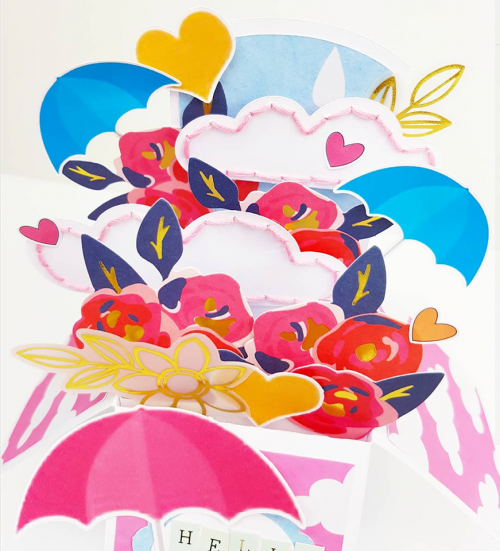 The second card was even easier but I did some stitching so took a bit longer.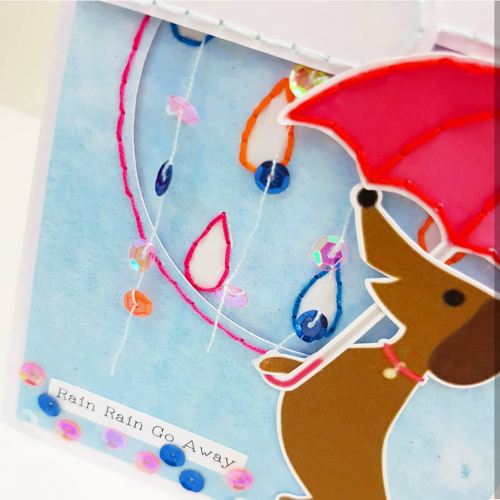 I cut a circle from the middle of one of the blue papers. I cut a square of the raindrop paper big enough to cover the hole and stitched around the circle and raindrops. I stitched an outline around a couple of clouds too for the top of the card.
I enlarged the dog and umbrella from the downloads sheet and added them to the front.
I wanted the clouds to be rainy so added the sequins onto some white thread and glued them to the back of the clouds.
Once finished I taped it all onto a card blank and added the little sentiment and some extra sequins.
Thanks for reading!
Have a lovely day!