Spring Scrapbooking with Vicki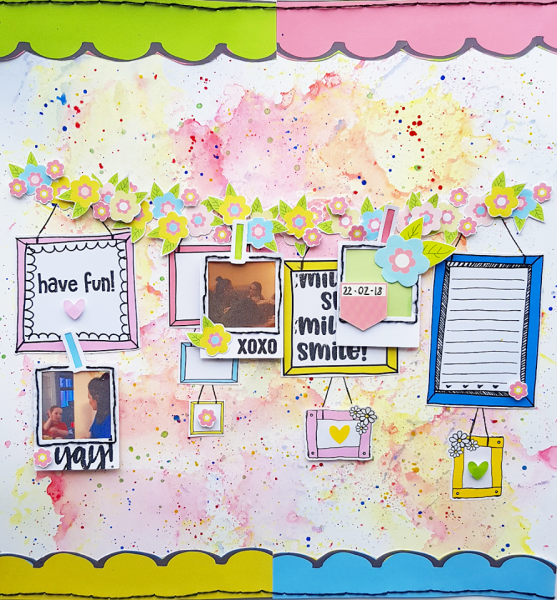 Over in the Lollipop Box Club Chat group on Facebook Lisa has started setting monthly challenges. I love a challenge and this month is 'Creative Borders'!
I'm sharing a scrapbook layout I made for the challenge. It's full of frames and borders.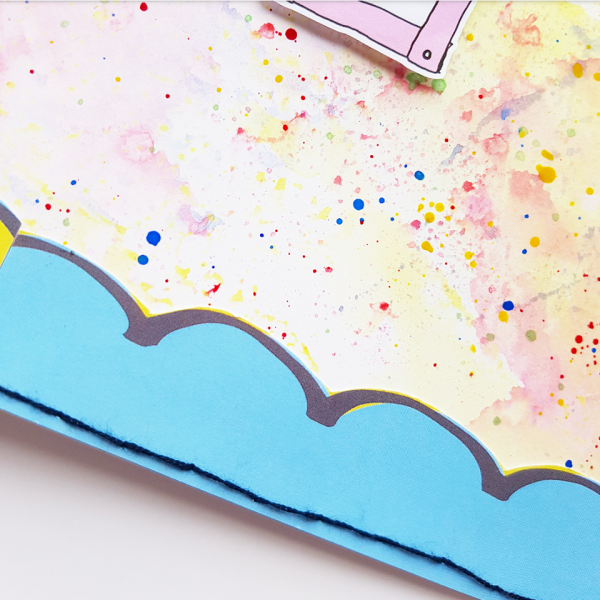 I made my background using watercolours on white card stock. While it dried I cut along the wavy papers and stitched along the bottoms joining two together. Once the paint was dry I taped the colourful borders I'd made to the top and bottom of the page.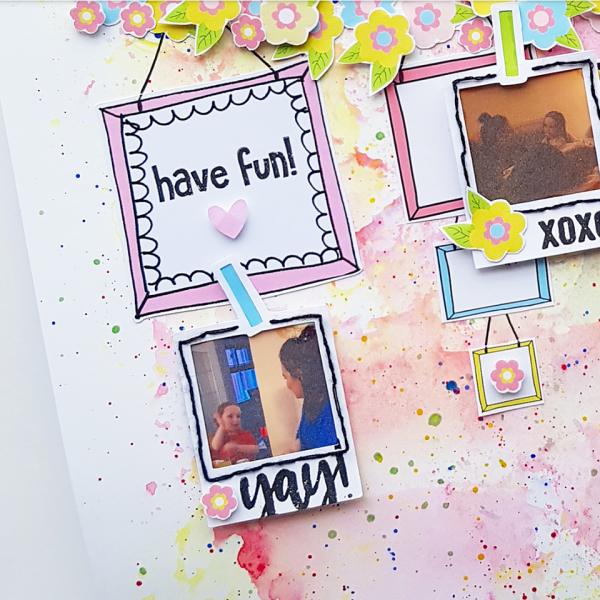 I used a cut file to get the 3 Polaroid shaped frames and used them for my photos. I used black embroidery thread to stitch another border around them and stamped a couple of sentiments on the bottoms of the frame.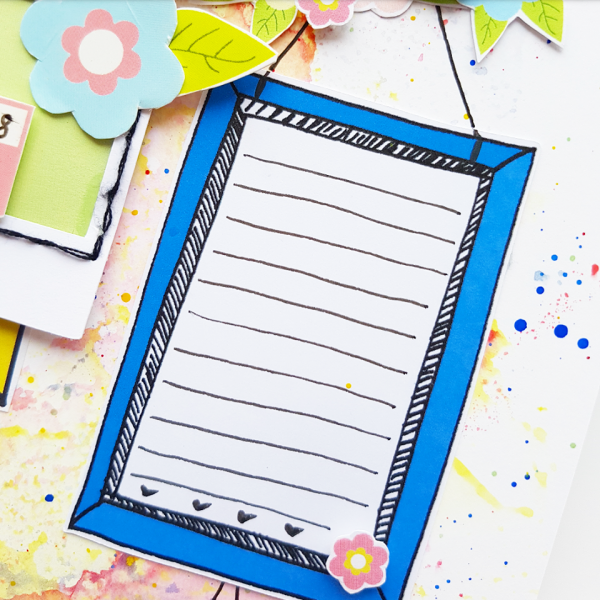 I cut some extra frames from the papers and placed them on the layout for a rough idea of where to stick them. I drew a wonky curve for the photos to hang off. Once I was happy with where they were I stuck a few down. I added the sticker frames under those and used a marker to make 'string' lines so they looked like they were hanging too.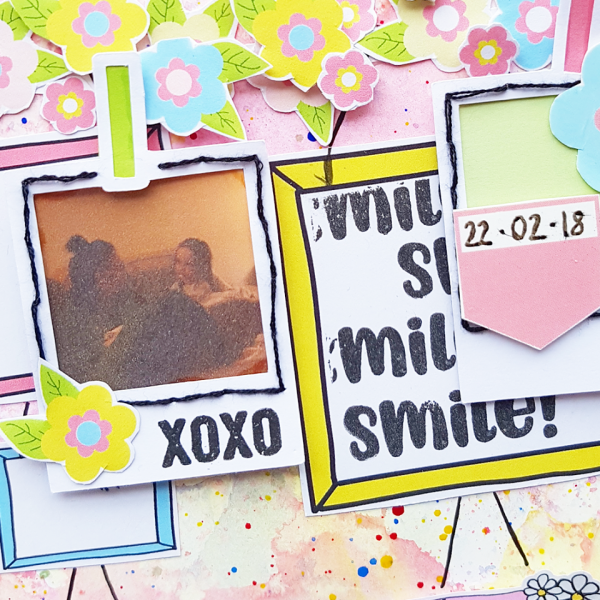 I fussy cut all the flowers and wanted to make a floral border to hang the frames from. I love fussy cutting but think it's time I invested in some left handed scissors. I'm just butchering all my fussy cutting at the moment!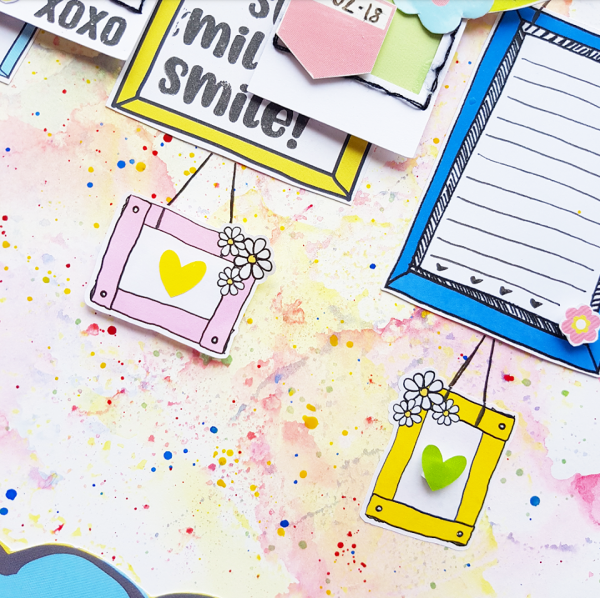 I did some extra sentiment stamping on the frames and added a few bits from the embellishment card. I used a couple of the heart stickers in the smaller frames but left the big blue one free for some journalling.
I love the kits even more now the papers match the box theme. Everything just goes so well together and I manage to make them go so far!
Vicki x