Getting Ready for Easter with Vicki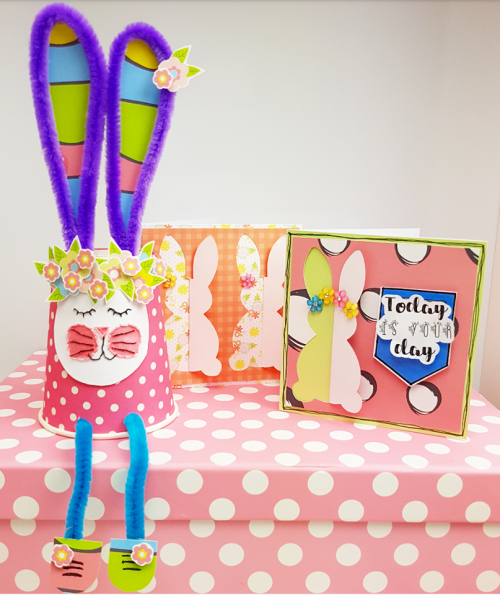 I love spring and the run up to Easter so much and love decorating and celebrating with lots of bunnies, eggs and hot cross buns! So I wanted to make my neighbours a little spring gift to celebrate with too!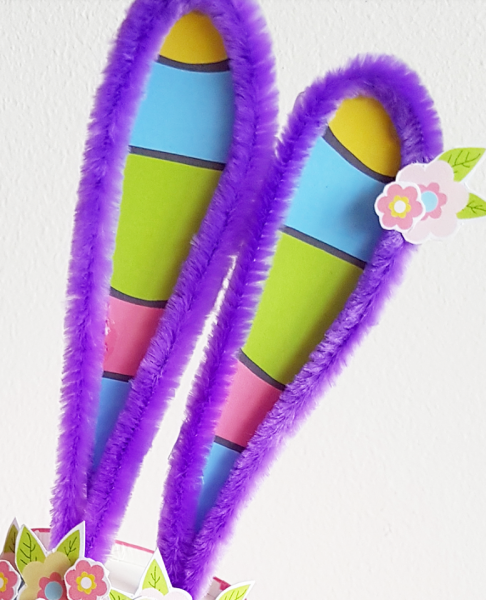 I made the paper cup bunnies with the kids so these were really easy to make!
We shaped 2 pipe cleaners into the shape of bunny ears. I hot glued them onto the wavy paper from the kit and cut around the edge. I made 2 small holes in the top of the cup and let Ivy push the ears into place. They were a bit wobbly so used some hot glue inside too to hold them still.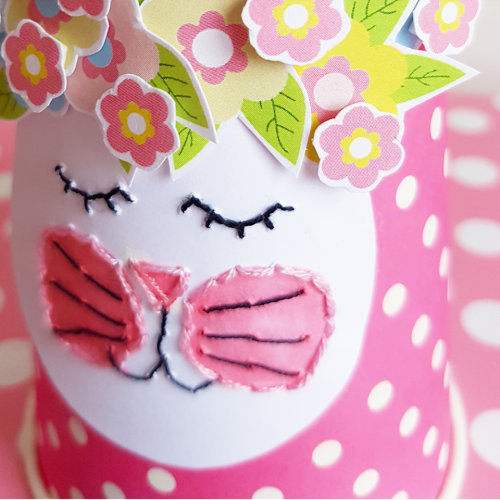 I cut some white circles and stitched a bunny face onto them. I'm not sure how much it looks like a bunny though! If stitching isn't your thing I gave the kids some googly eyes and pom poms for the faces on their ones.
I made another 2 holes at the bottom of the cup and pushed a pipe cleaner through to make legs. Little off cuts of the papers make fab shoes!
And every bunny needs a floral crown so I fussy cut the flower paper and glued them on!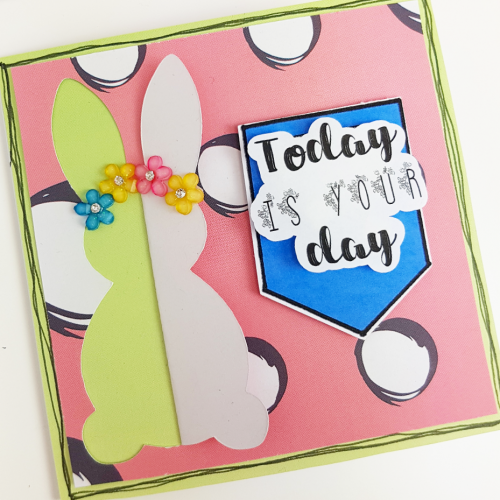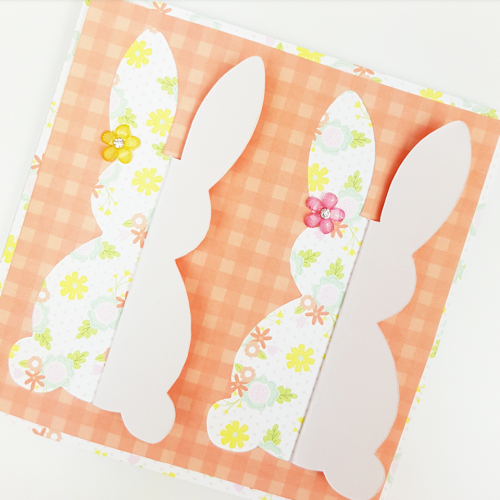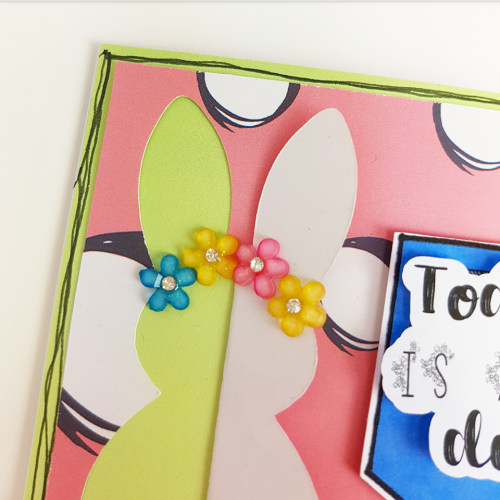 For the cards I used a cut file on my Silhouette Portrait to cut the little half bunnies out. Because you can see behind half the bunny I glued a square of different coloured paper down onto a card blank first. I added one of the Mrs Brimbles die cuts and the 'This is you day' sticker to the other side of the card so it wasn't so empty looking. The little flower embellishments were perfect for more floral crowns!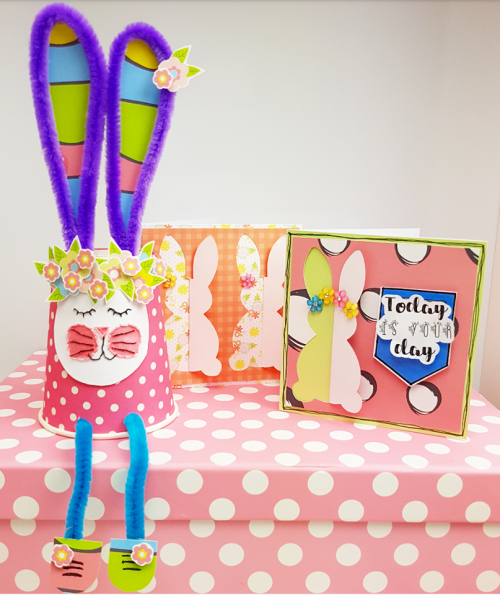 Finally I filled the cup bunnies with little packets of sweeties and chocolate eggs. The pipe cleaner legs helps them stay in! I can't wait to give them out at Easter! 
Have a good day!
Thanks Vicki