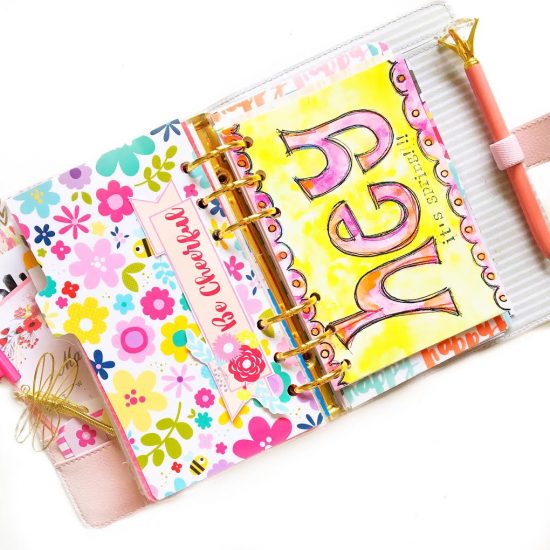 It's Claire and her Spring planner and March Kit with you today.
I used the artwork this month as the first page in the Spring section of my planner.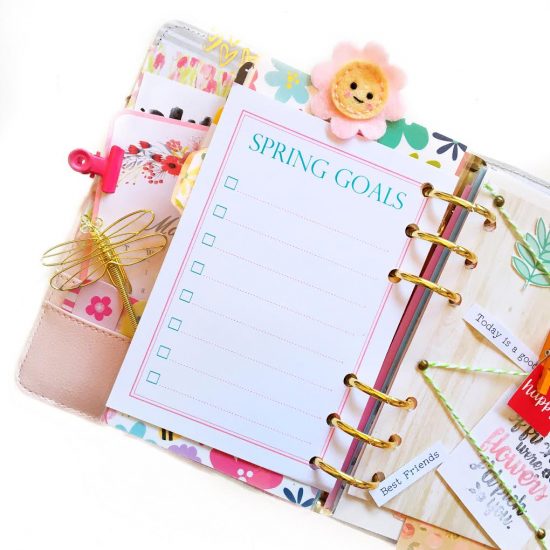 On the reverse side, I have attached the Spring goals page, where I will write down all the big things that I have to do around the house this month.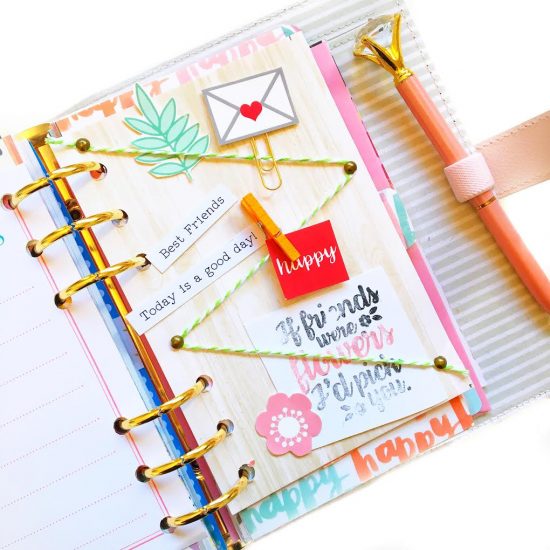 Using the paper, twine, and split pins, I made a notice board. I used some of the embellishments, and the stamps from the kit to decorate it, and you could use little pegs to add to it throughout the month.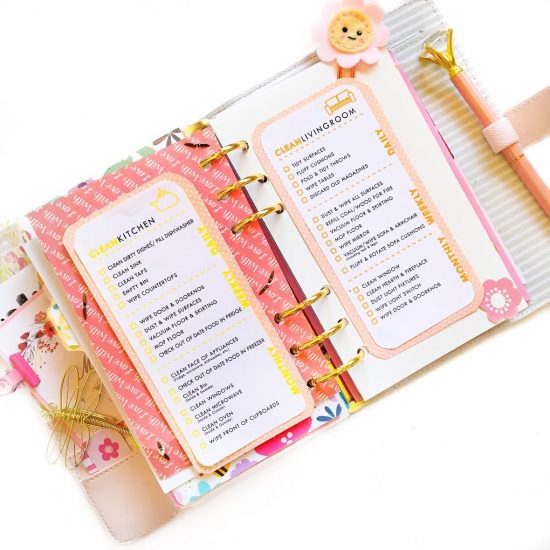 When I think of Spring, I also think about the dreaded Spring cleaning. I found a printable on Pinterest, which include all rooms in the house, and backed them using the papers in the kit. I have then laminated them, so I can use a erasable marker.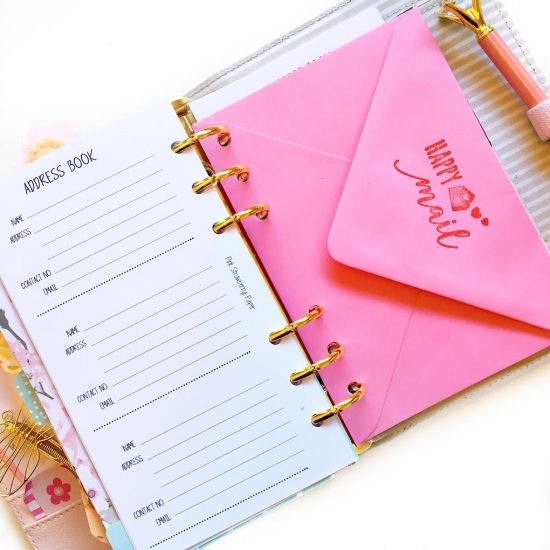 Finally, I added one of happy mail envelopes to the address section of my planner. I will use this to store the postal receipts so I keep the tracking numbers safely in my planner.
Claire x