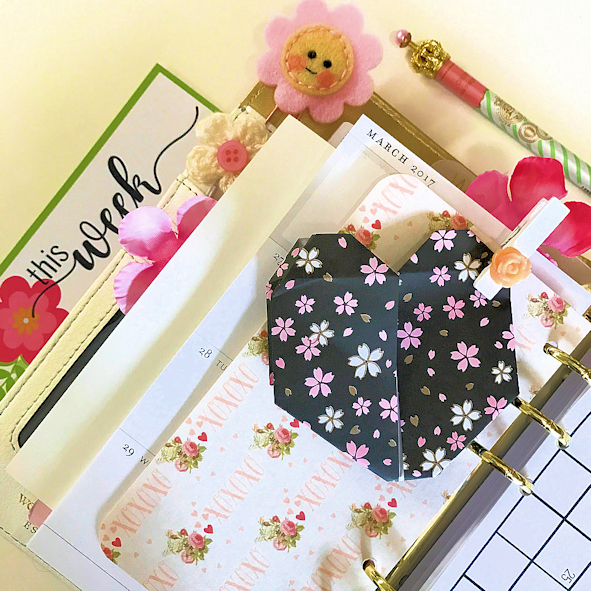 Happy Monday!!!
It started off grey and dull and now is sunny and bright. I refuse to pull down my blind and block it out. I shall just squint at my screen….it's so lovely and warm and very welcome : )
So….Monday creations….
You know those pretty origami papers that came in your March Kit this month??? Well today I am showing you how I used mine.
I was so excited when these arrived. I bought them from Japan so they are authentic Origami papers and they are soooooo pretty!!
These little heart pockets are sweet and fun to make.
I've popped mine in my planner and have placed a few paper clips and a couple of stickers inside.
I'll show you how easy it is to make…..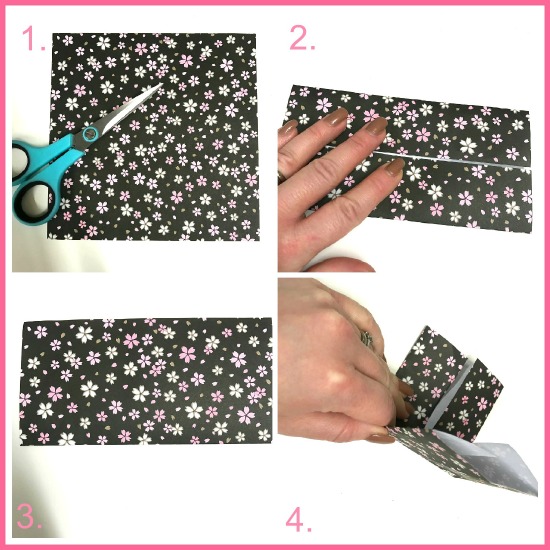 Start with your piece of paper. These measure 15x15c.

To start with fold in half….then take each side and fold over so the sides meet in the middle.

If you turn it over it will look like this

 Then fold it over again the other way this time.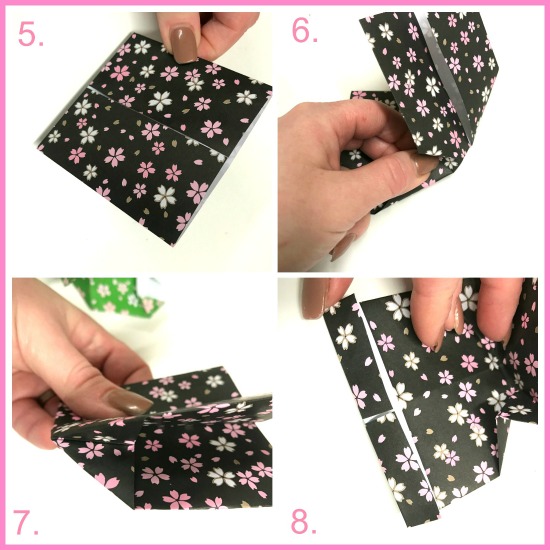 5. Fold it back the other way, so you can see the paper meeting on the outside like in the photo.
6. In the centre where the fold is, push the corners inwards and fold down.
7. Here is a close up of how it should look.
8. Now fold the tops of the paper over, just 1cm or so.

9. Now the piece that you just folded over, you have the paper join in the middle. Now take the 2 tips and fold them both inwards. They will look like 2 triangles.
10. The piece of paper on the inside facing this bit that you just folded down. Take a small pair of scissors and make 2 incisions like I have here. You will need to do this on both ends.
11. Now flatten both ends on each side and again make a triangle and flatten down.
12. A close up of how this should look.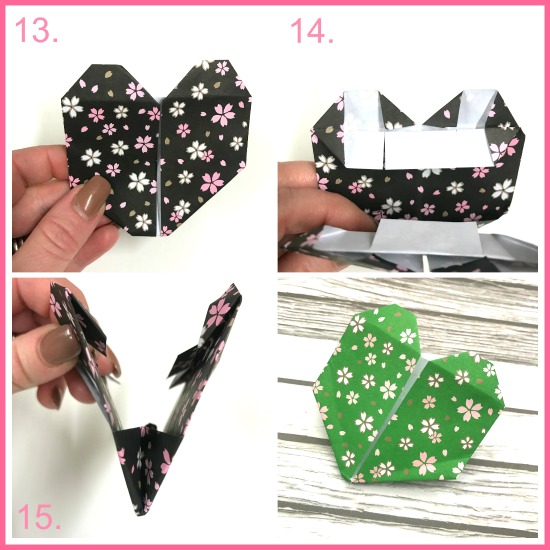 13. Lift up the top piece now. The pieces on the ends that you've just flattened now give you that shape as you can see here.
14. This is how it should look on the inside.
15. And from the sides.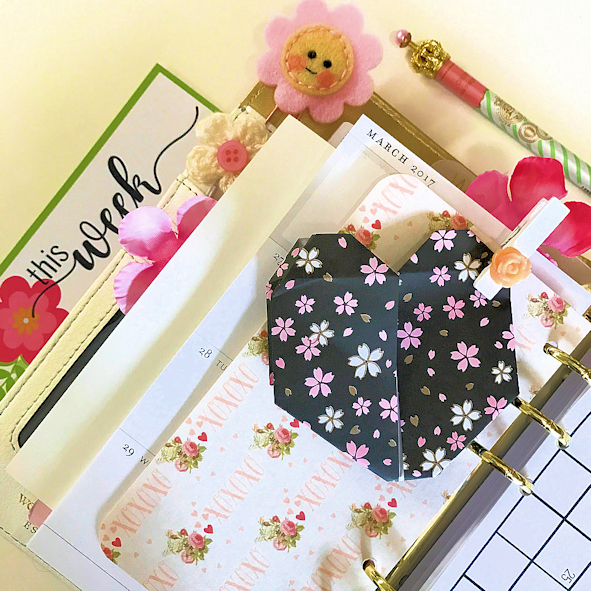 I hope you have fun making these.
You can also place it on the front of a handmade card. You could pop a little tea bag inside giving you friend 'time for tea' as a gift.

Use it when you scrapbook or journal and place a personal note or even receipts inside.

Write a mini letter and use it as an envelope.

Frame it!  Stick it on some contrasting paper and place inside a frame. It looks so cute!!

Or use it in your planner like I have : )
Whatever you do with it….I hope you enjoy xxx