Sprinkle Kindness with Guest Designer Jackie
.
Hi Crafters, Jackie here as this month guest designer, this month kit is title 'Time to Shine' (kit is here)which is a great prompt for my first layout.
Sprinkle Kindness Everywhere
My son as recently been offered a job in a school, and after the year that we have had, it was just so good to know that he would be able to get back into the field of employment that he wanted.
.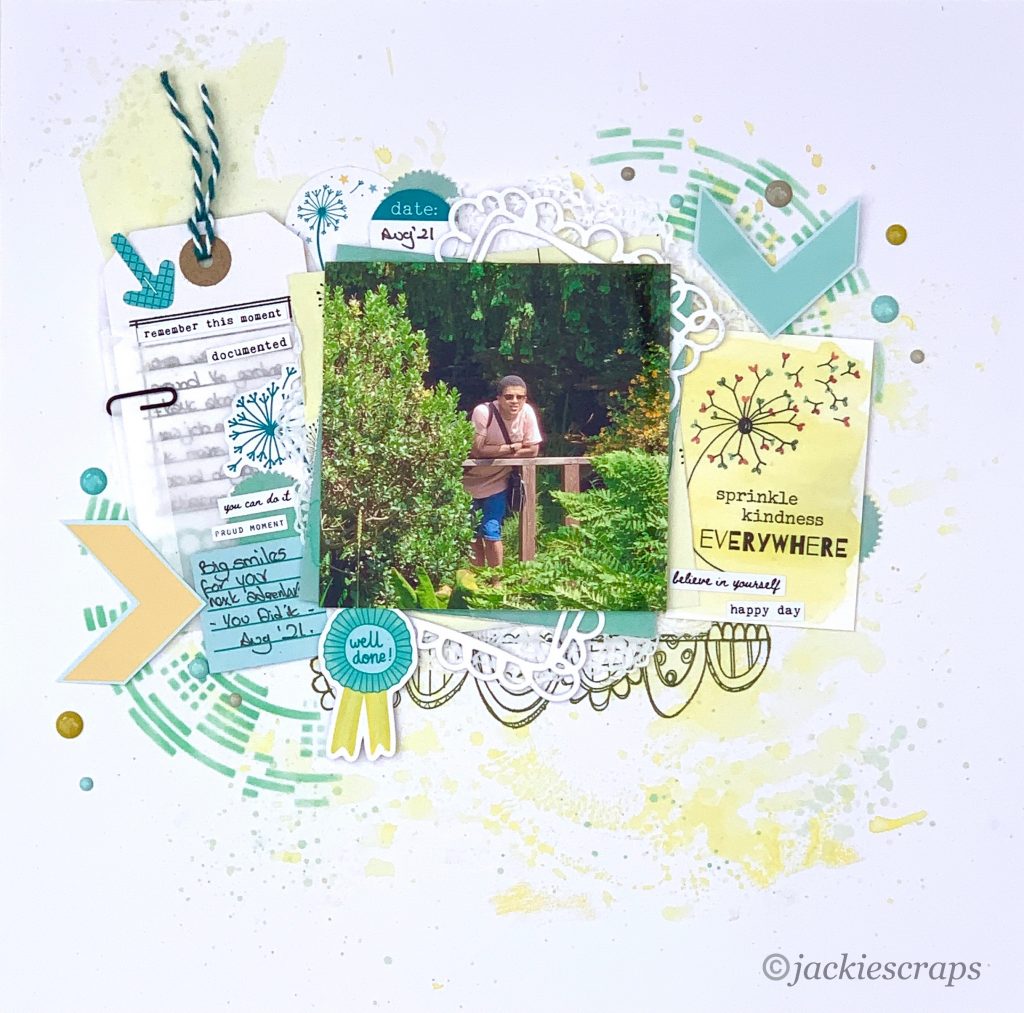 .
The photograph was taken a few days after he found out about the job offer, and we spent some time walking around the Botanical Gardens and just chatting about what the job might include. He was so excited and it was lovely to have a conversation about his next step in employment.
I started by added some distress ink to my background cardstock using the packaging technique and used a stencil in two places to add some additional colour and interest.
.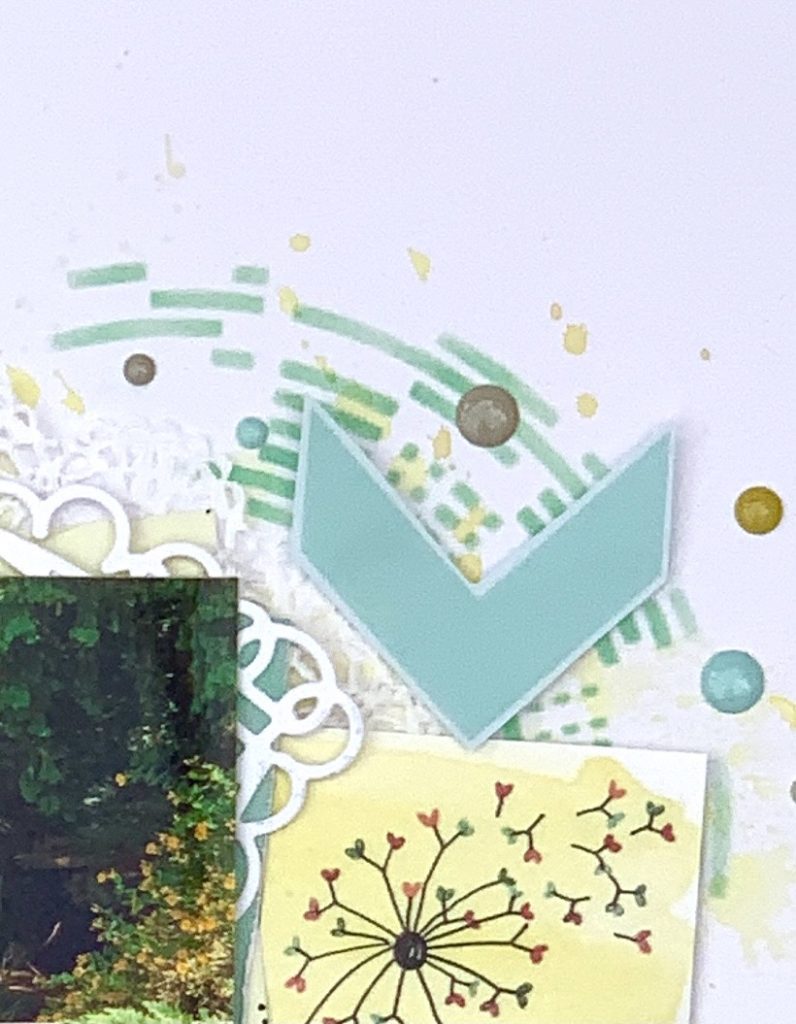 .
I backed my photograph with patterned papers from the kit, and distressed the edges. Layering it on top of a doily from my stash.
I wanted to add some hidden journaling, so I used one of the glassine envelopes from the kit, and a tag from my stash that I decorated with piece of patterned paper, word strip and die cut arrow, and used a piece of the twine.
.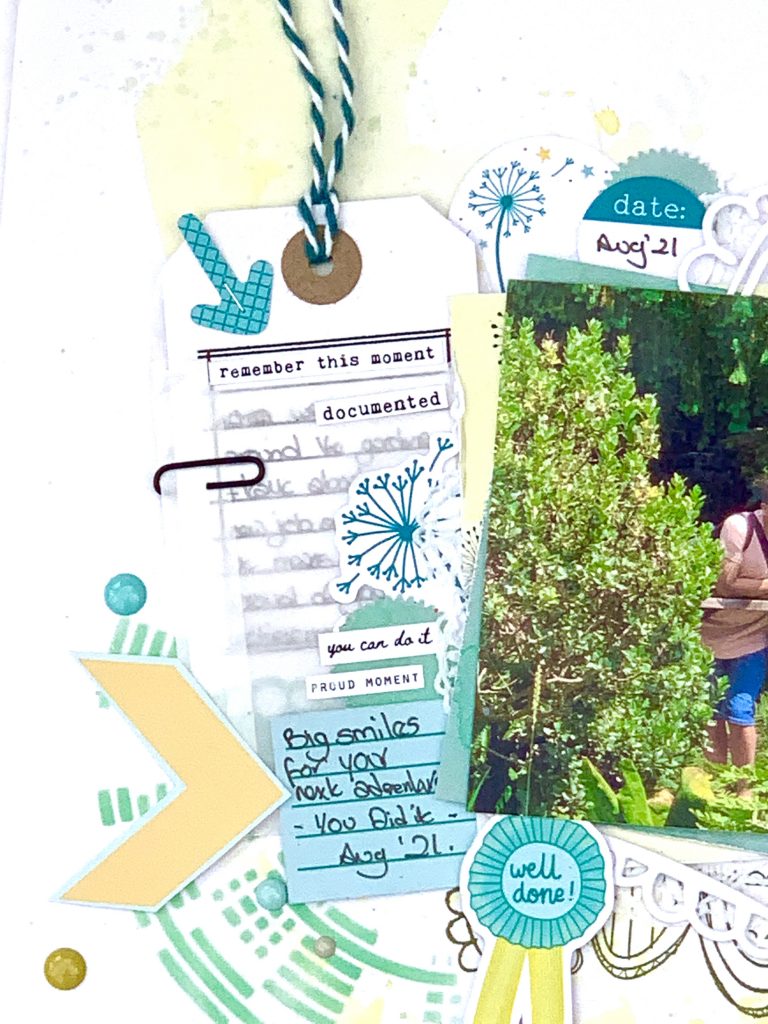 .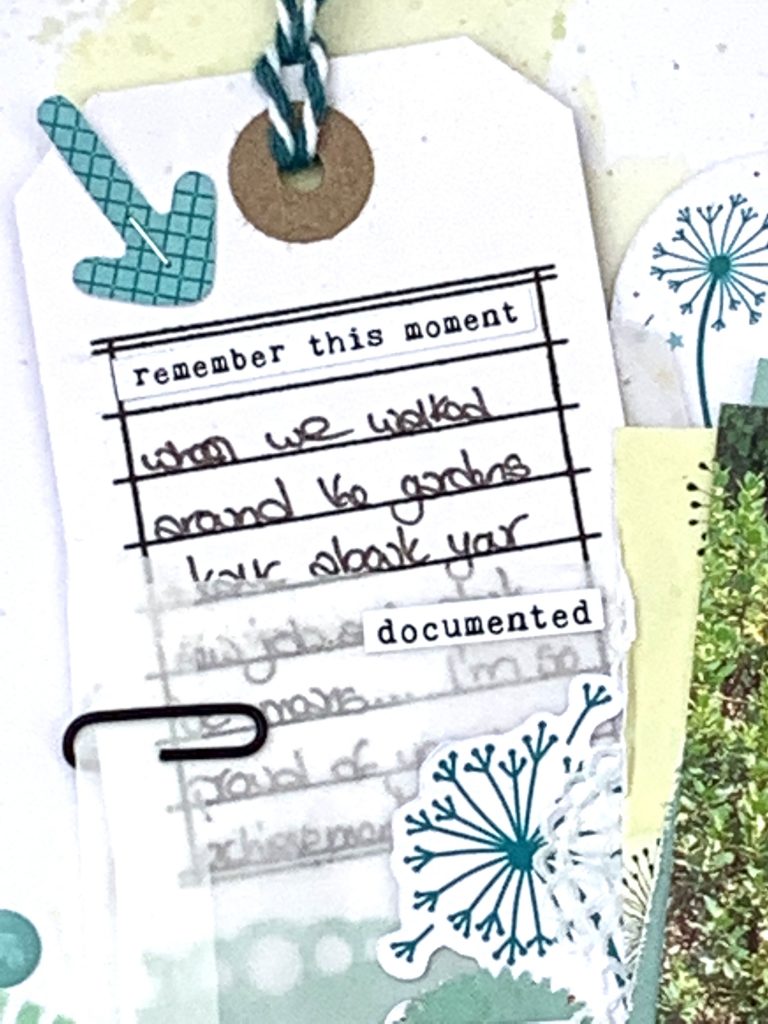 .
I love the small card which I added to the page and used it as my title.
.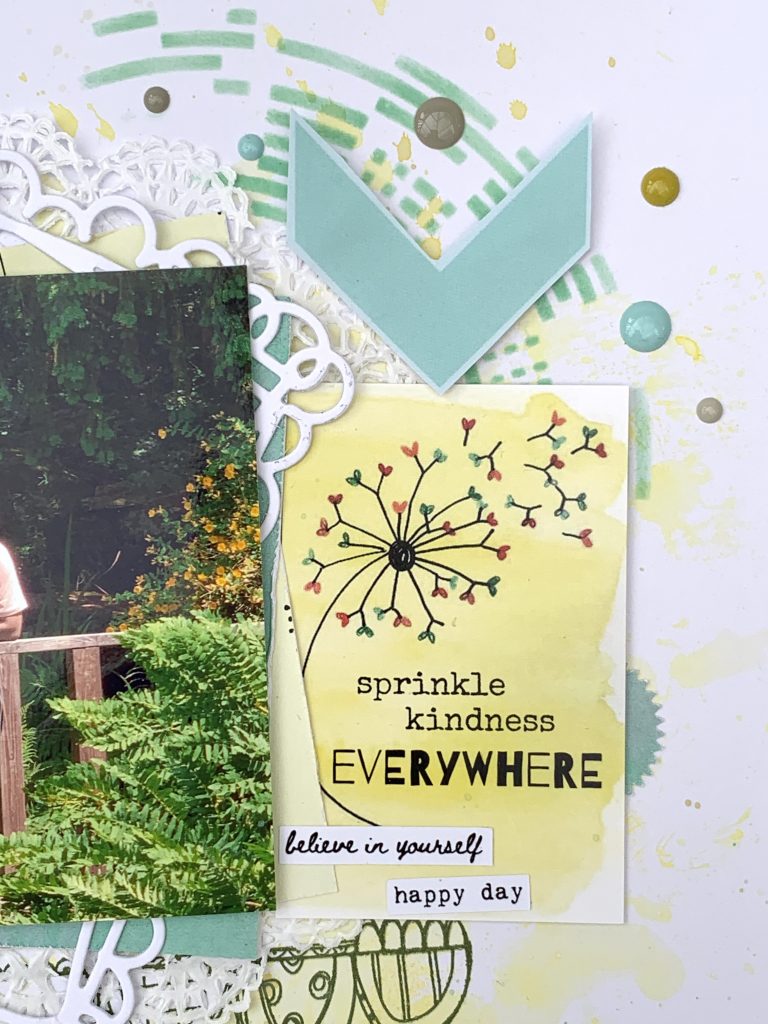 .
Finished the layout with word phase strips and various die cuts around the page. Don't you just love the word strips, there are so many and so versatile. I also cut apart the chevron paper and used two on my page.
Hope you like how I've used this kit so far
This is is so much fun to document a 'Time to Shine' for my son.
Jackie