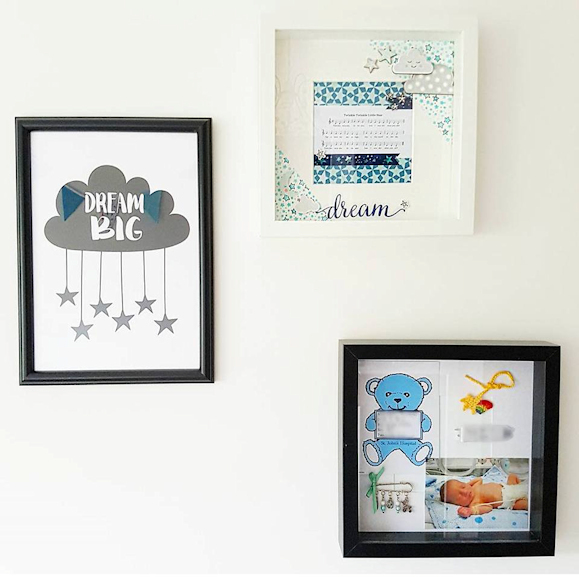 Hi It's Vicki here!
I had a spare box frame leftover from my Ikea shop and wanted to add something else to my little boy's room.
I started by printing off a nursery rhyme and cut it down to fit the frame. I used some star paper I had as a background for it and added a couple of strips of washi.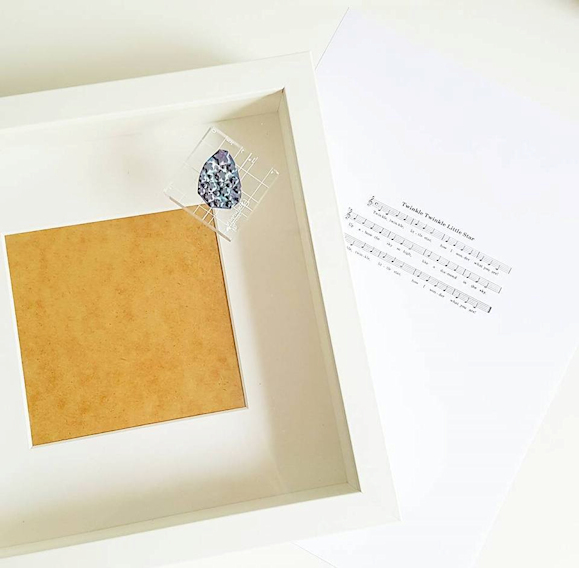 I used the star stamp from the May Kit to decorate 2 of the corners then drew around a few of the stars with a black marker.
I used some chipboard stickers that matched the colours and finished it off with a 'Dream' sticker!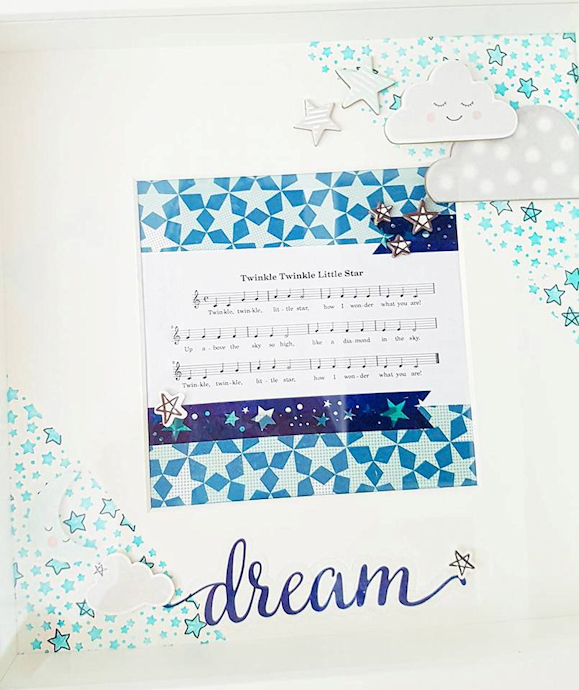 Thanks
Vicki X