"Such A Kind Gift"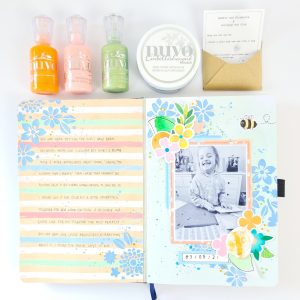 Hey friends, here to share another page in my "not so junk journal" journal. My layout began with the striped paper in the Orange Blossom Kit, I thought it would give me the perfect journalling spot to tell my story about Lisa sending my little girl a Lollipop Box Club Kit of her very own, she was so very happy.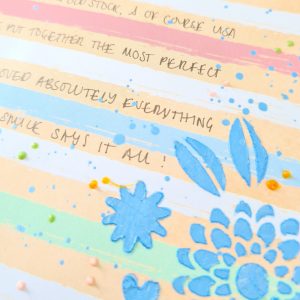 Next I picked colours from the striped paper to add to the opposite page to create balance in my layout, using patterned/tissue papers I layered my photo, I also framed it using all of those wonderful floral ephemera & the beautiful bee wax seal. I used a floral stencil & embellishment mousse across my 2 pages, again creating balance & cohesion.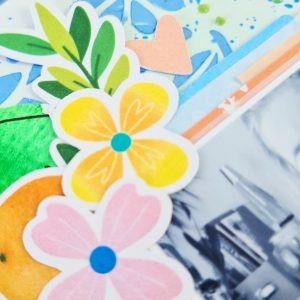 To finish I added Nuvo Drops in coordinating colours & I couldn't resist that little bumble bee buzzing in from the top right just to say "hi".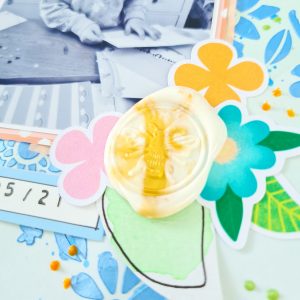 The "Orange Blossom" kit just screams summer, it's so full of colour, perfect for every creative project & definitely not one to be missed!
Much Love
Em x