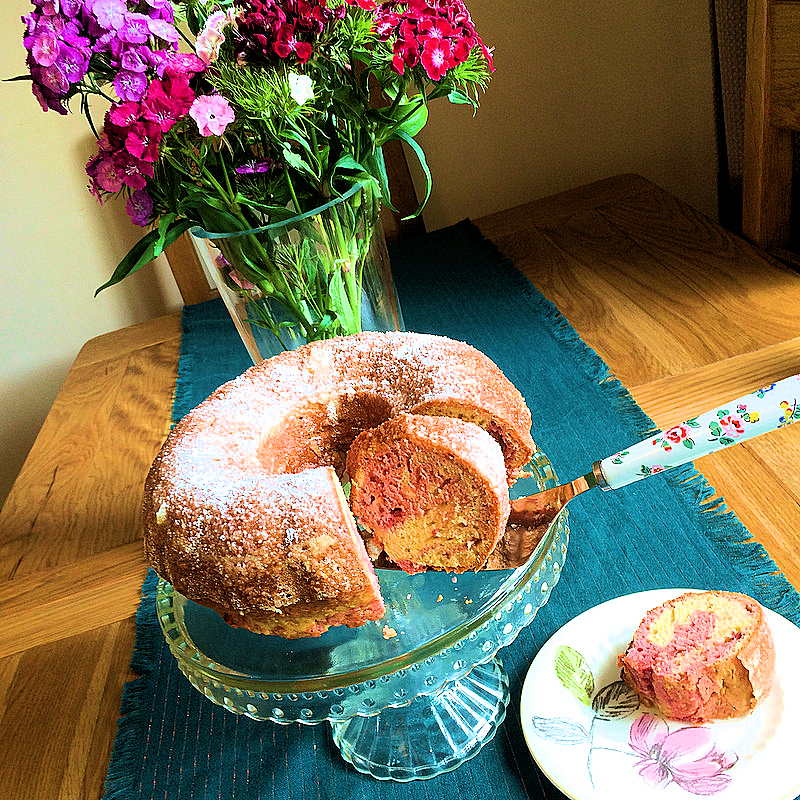 Lisa's Summer Fairy Cake
I'm so happy with this cake.
I grew up close to my German Grandmother. She used to make lots of marble cakes and would often bake using bundt rings (the circular cake tins). I've been thinking lately about creating a summery version of the usual chocolate and vanilla marble cake. So I came up with this and I'm so thrilled with how yummy it is. It's a zesty lemon and raspberry marble cake. It's very easy to make and looks great too.
All you need is:
400g Self Raising Flour
2 tsp Baking Powder
200g Butter (melted)
200g Caster Sugar
6 eggs
Tiny amount of Pink Food Colouring
A small amount of Strawberries
A tblsp Strawberry Jam
1 Lemon
And some Icing Sugar and Caster Sugar to finish after baking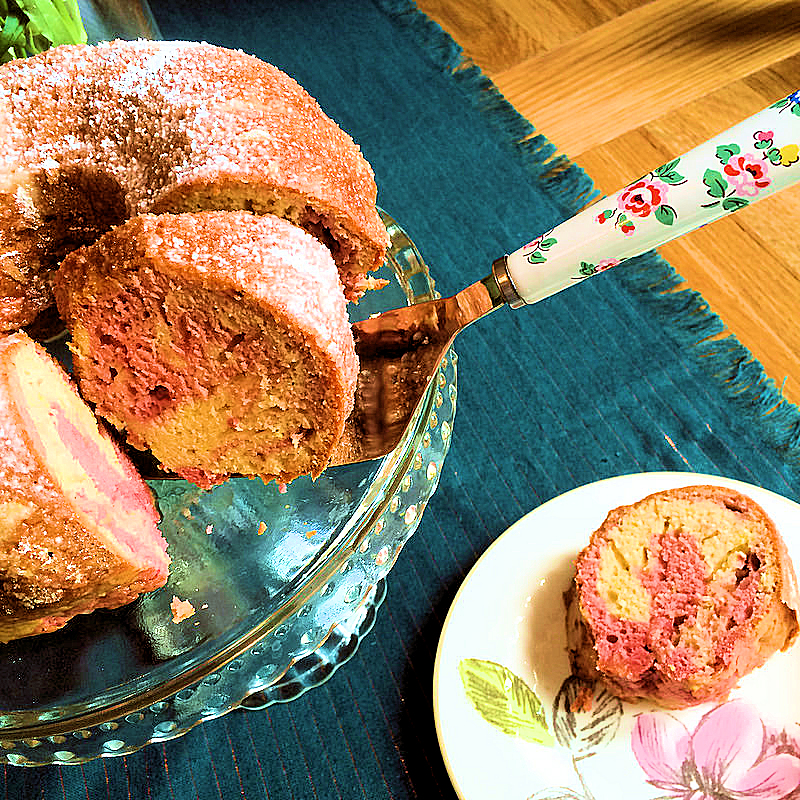 And here's how to make this cake:
Preheat your oven to 180c
Take your cake tin. I use a bundt tin and grease well. I also coat the tin with a little flour.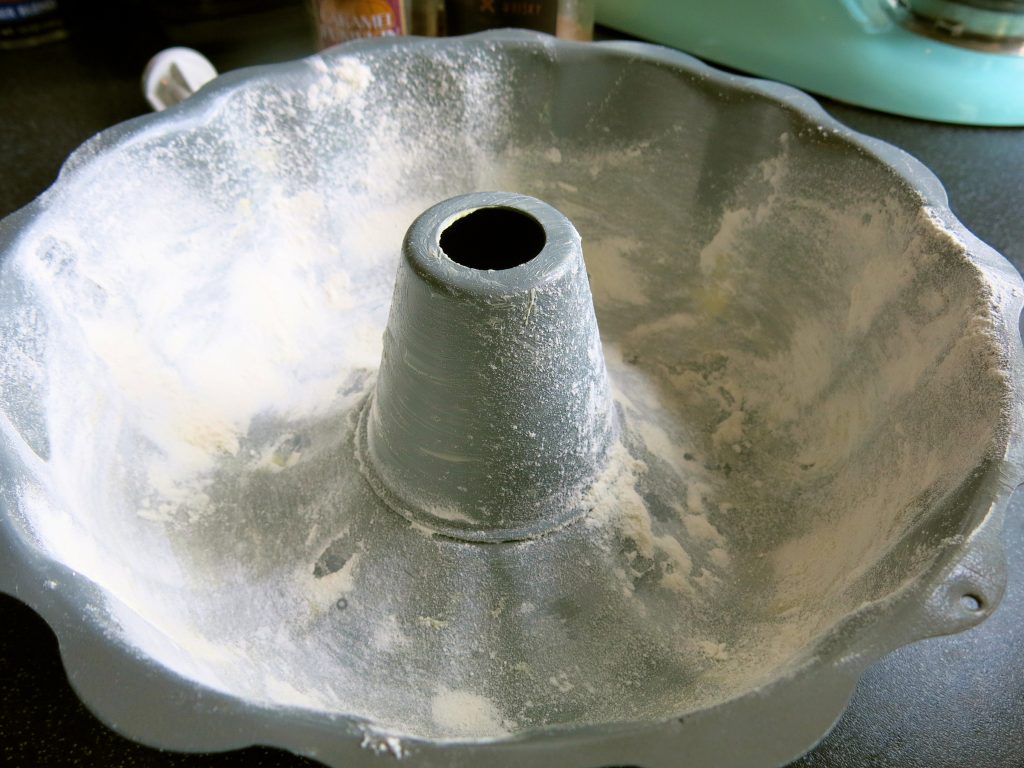 Into the mixer add your eggs and whisk until fluffy.
Add your flour and the baking powder to the mixer and the butter and also the sugar and mix well. It should be a lovely pale colour now. Split the mixture in 2. Keep one half in a bowl and the other half in the mixer.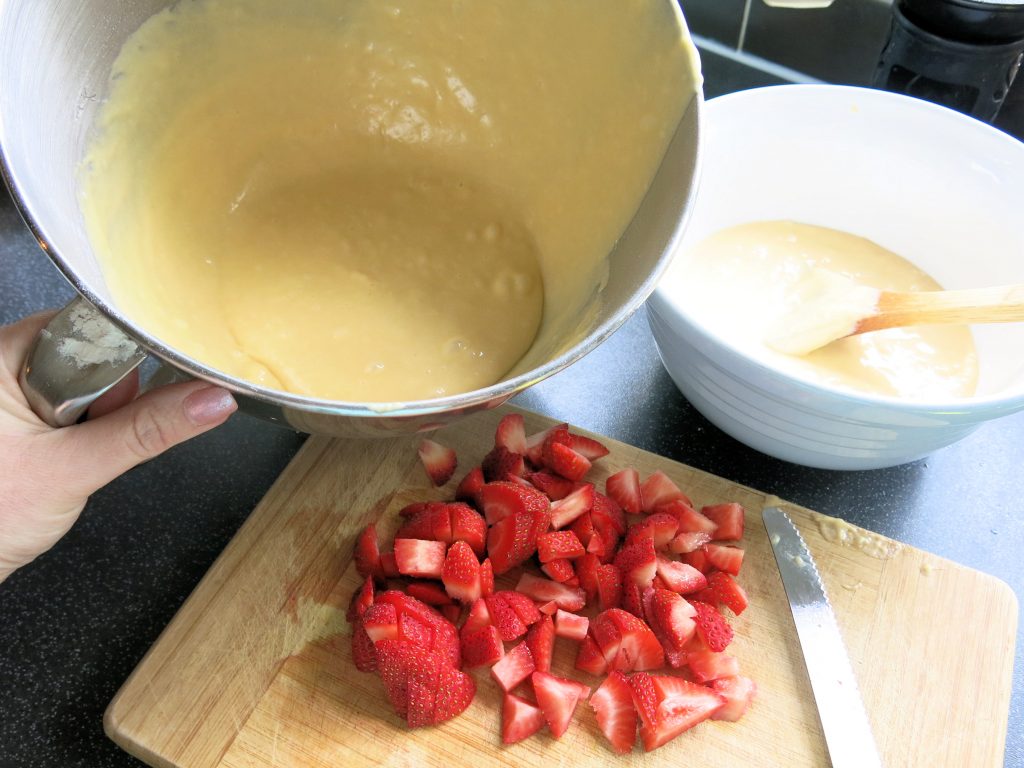 Now chop up your strawberries and add to the bowl from the mixer along with the jam and a little pink food colouring.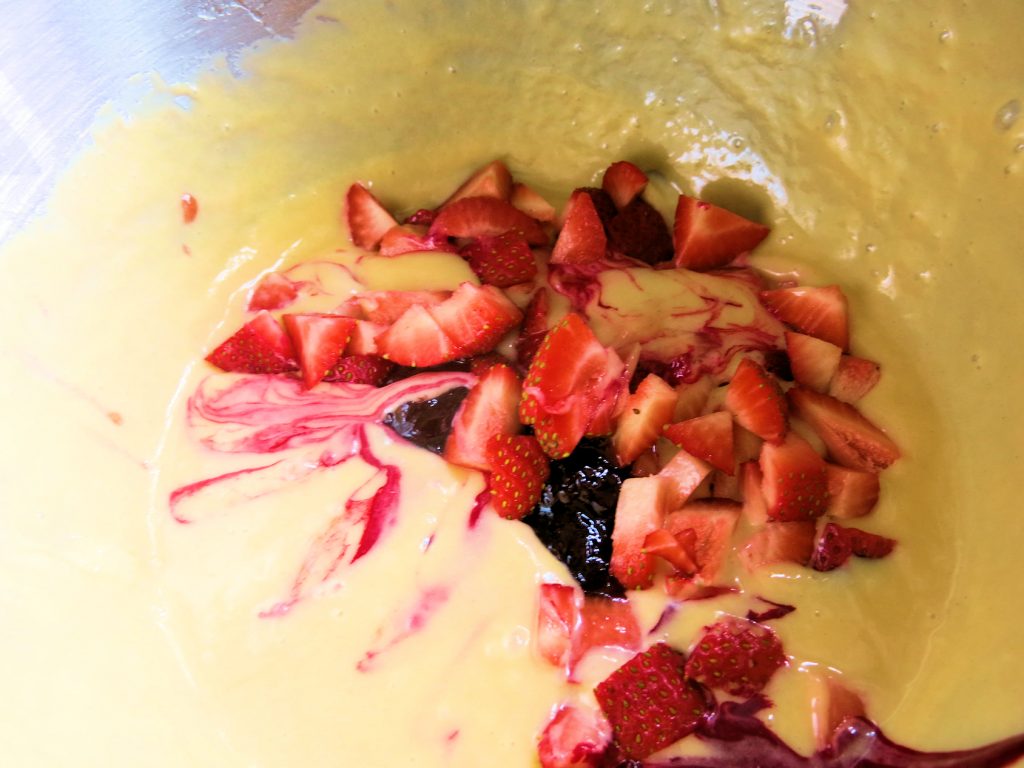 .
Now mix well so that the strawberries are mashed and become much smoother.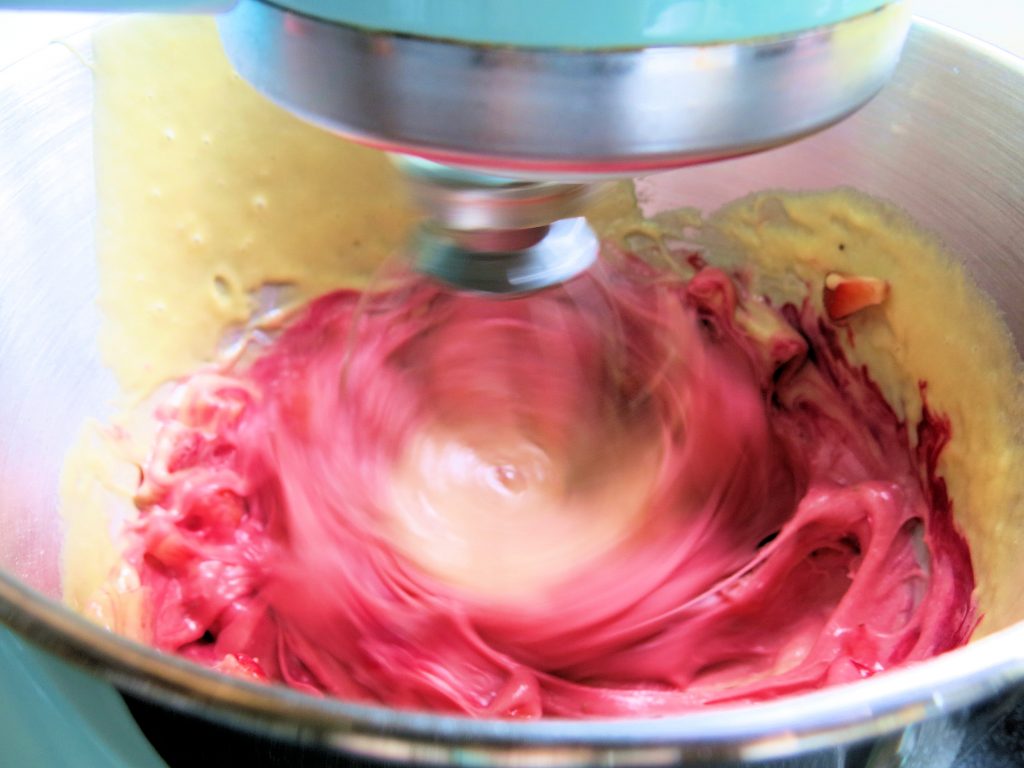 To the other mixture, grate in the zest of the lemon and mix well.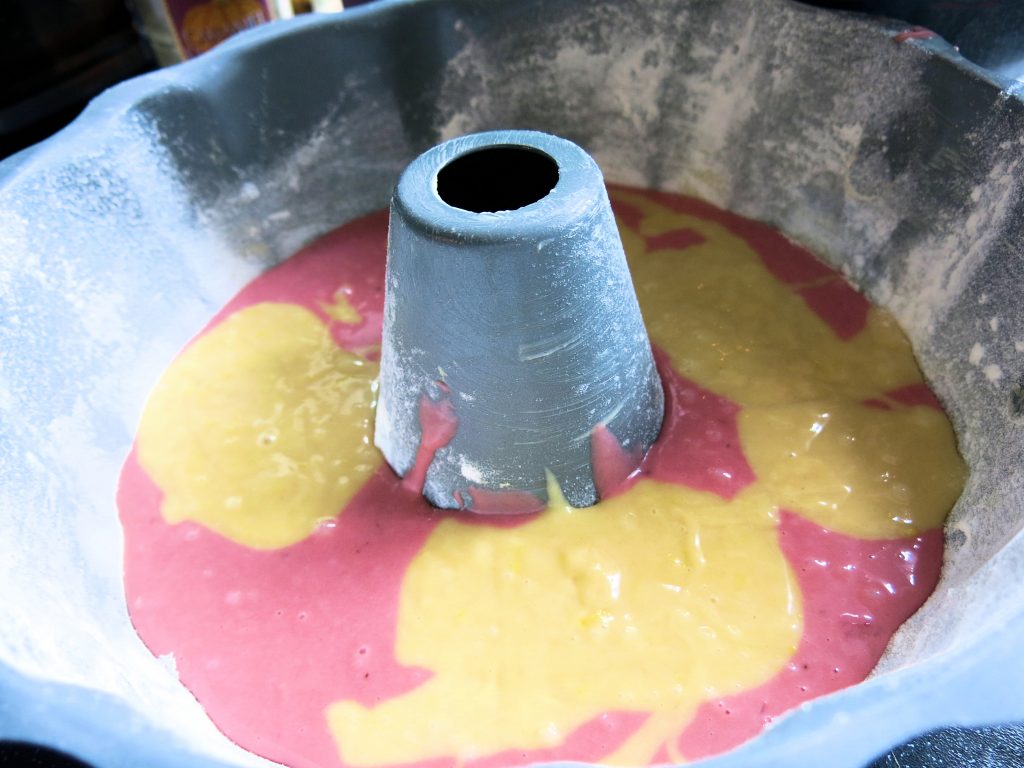 Now start to spoon in the mixture to the tin alternating the colours so it looks a little like this. This will create the marbled effect once baked.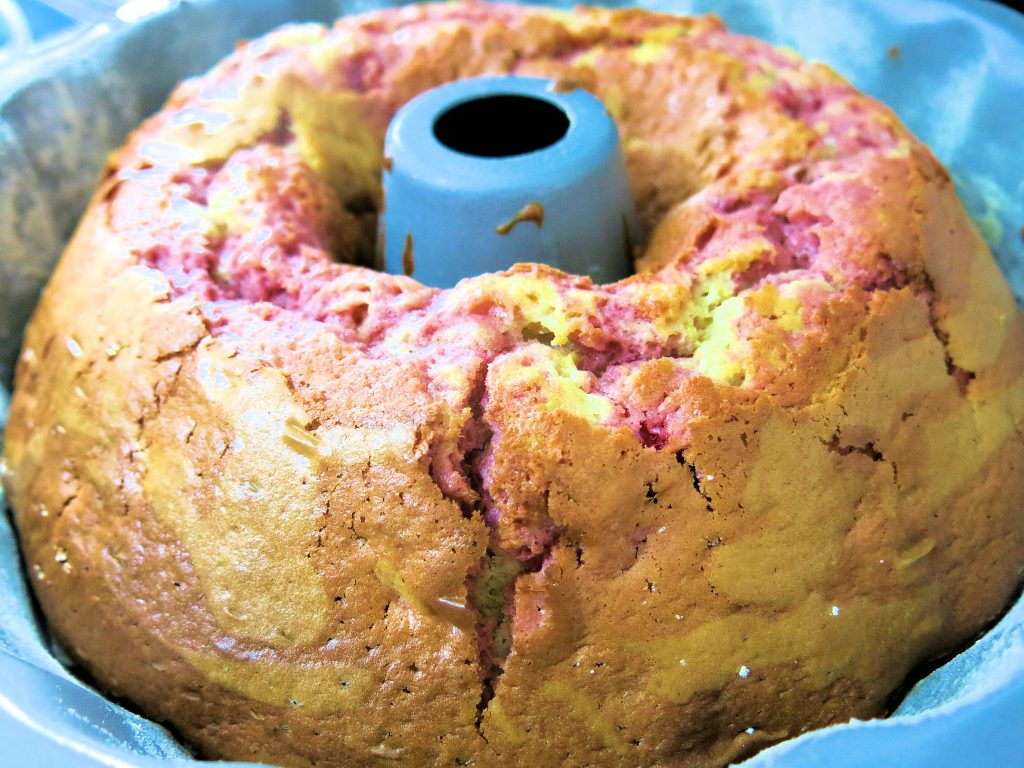 Pop it in the over for about 50-60mins, keeping an eye so that it doesn't burn.
It should be well risen and a lovely golden colour.
It's very important when using bundt tins that you leave the cake to cool well before removing.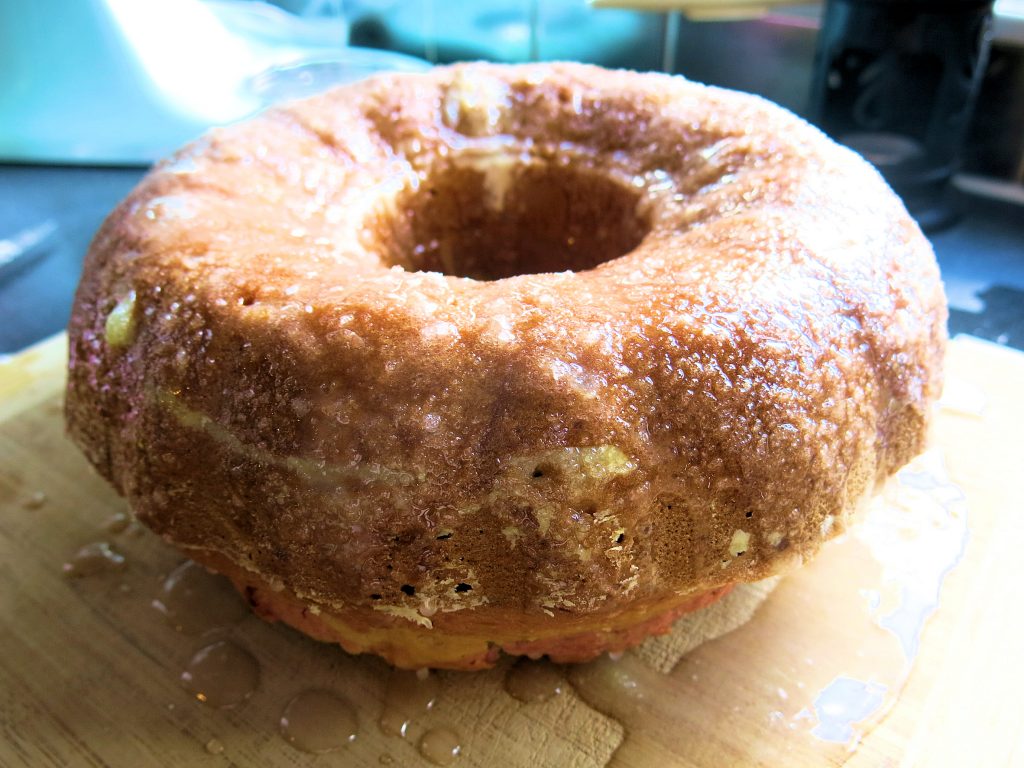 Once cool and removed, using a skewer make holes all over the cake. Mixed up in a bowl the lemon juice with some caster sugar and spoon the lemony syrup all over the cake letting it seep in to the holes which will make the cake lovely and moist.
Now sift the icing sugar all over the cake. A lot will soak in to start with so keep going at it until you can see the sugary effect.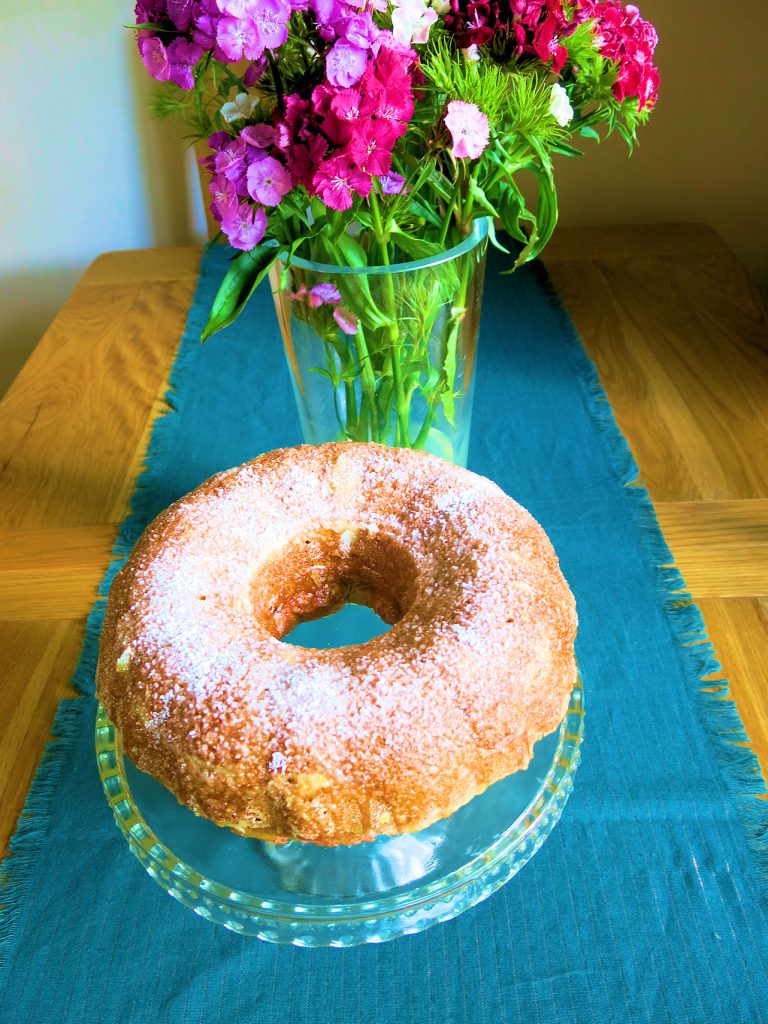 And it looks so good when you cut in to it.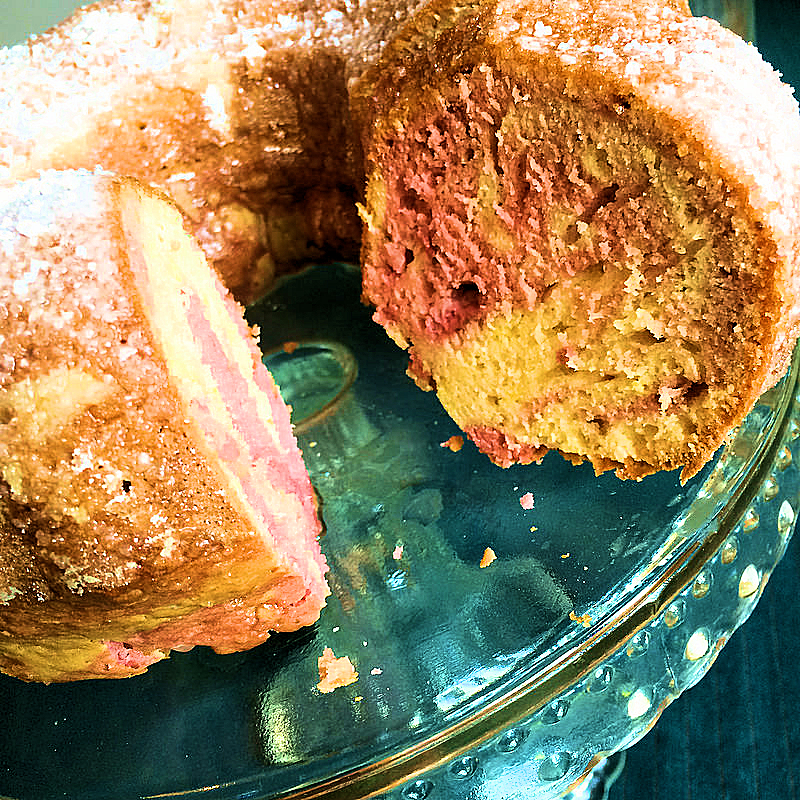 It's such a light cake and the zesty lemon combined with the strawberries really give it a Summery taste.
It's a perfect cake for this time of year. Enjoy xxx