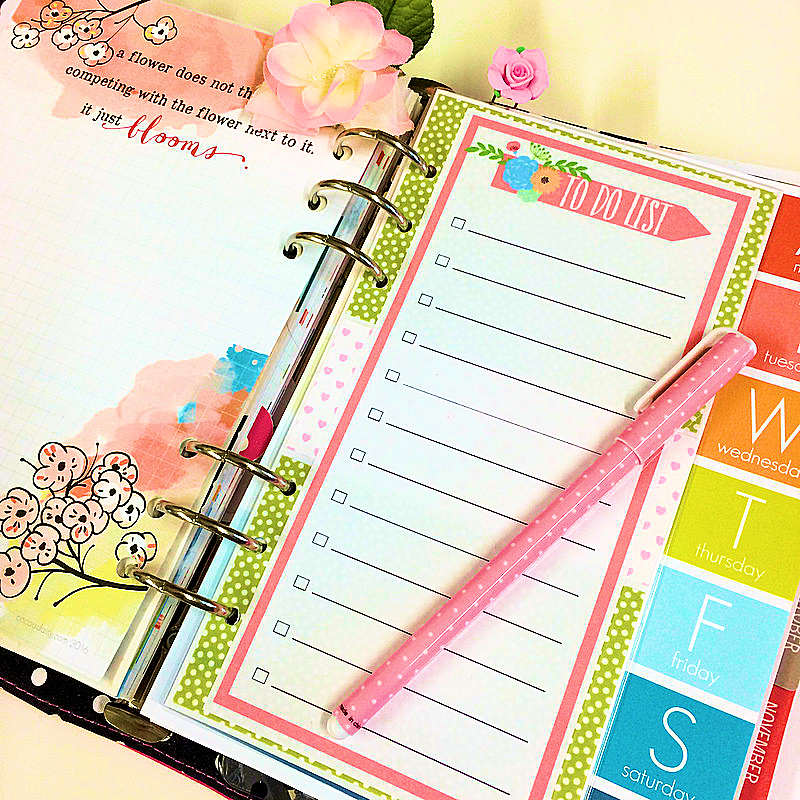 Today I am creating this pretty to-do for my planner. It's so pretty, don't you agree?!!
One of the printables that you will receive in your July Kit will look like this.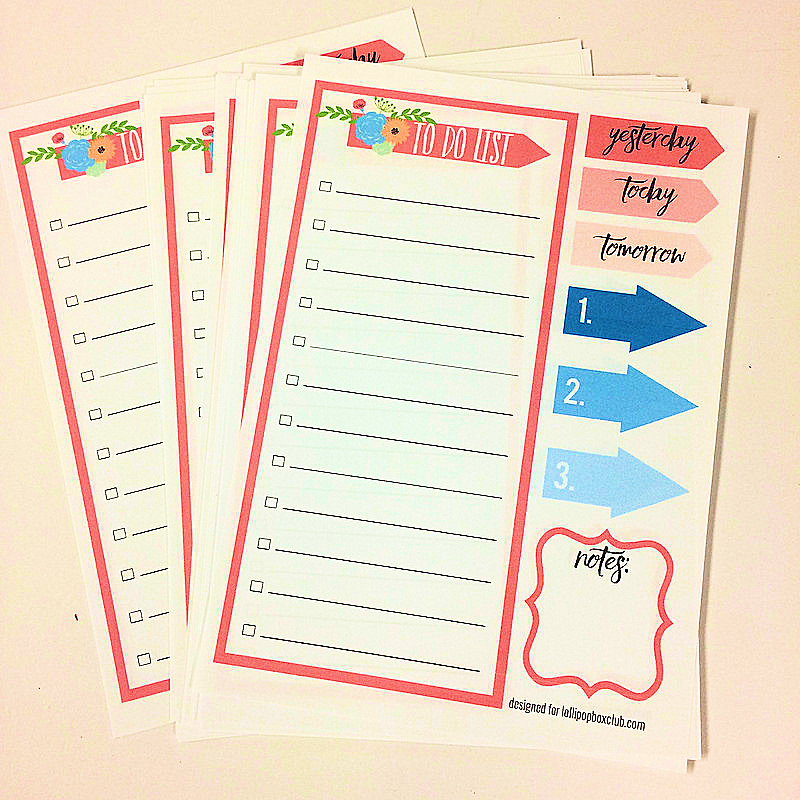 You will receive a sheet in this month's kit and as a subscriber, you will also receive a code in your kit to download for free. You can use it as many times as you like then.
I wanted to add mine to my planner as a more permanent fixture and not as a list one day and in the bin the next.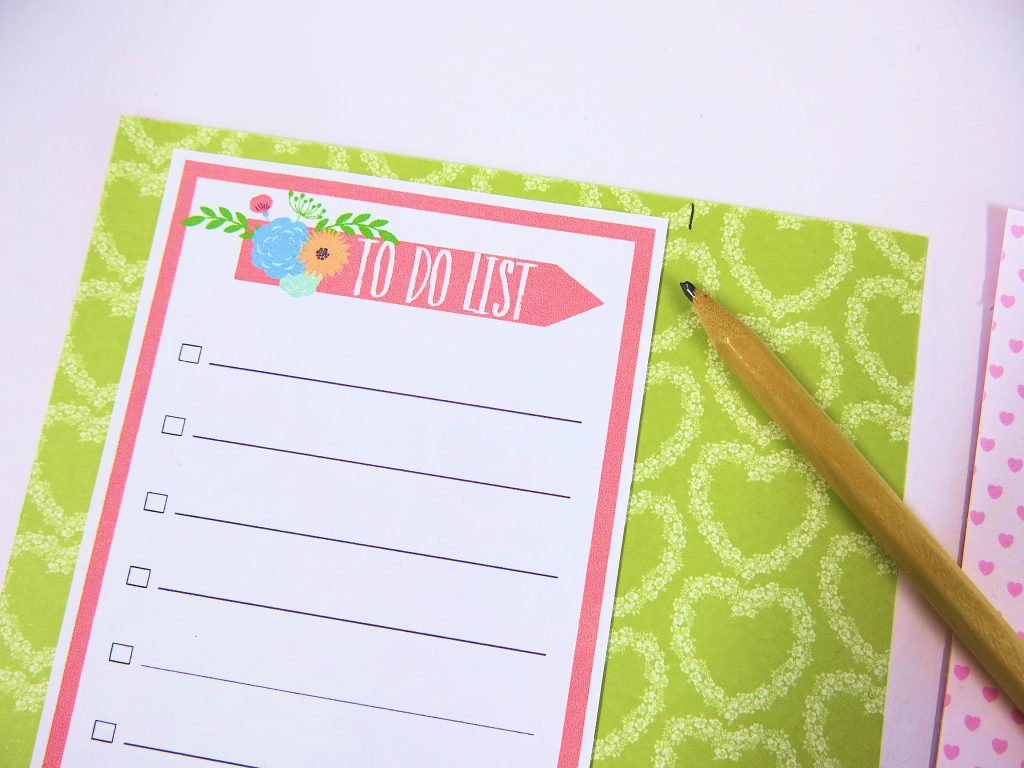 So I trimmed off the list and laid it on some of the paper from this kit and made a mark so that I could see where to cut.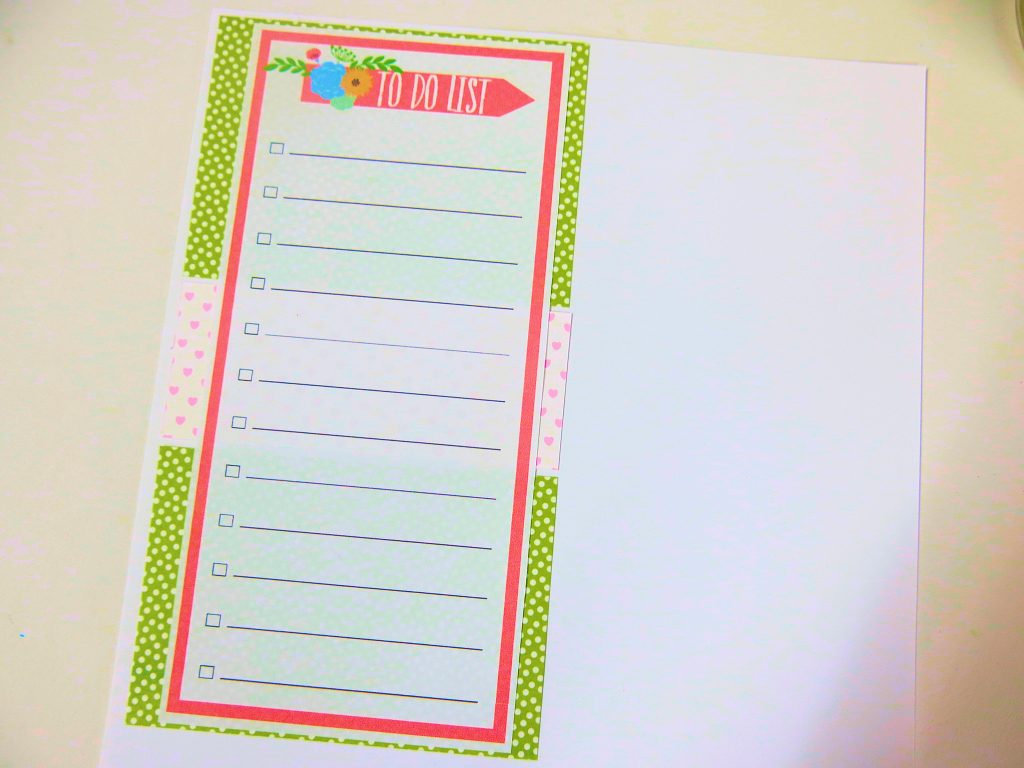 I stuck the pretty papers on to white card, making sure that they would surround the list well enough. Then I trimmed this down and laminated the list.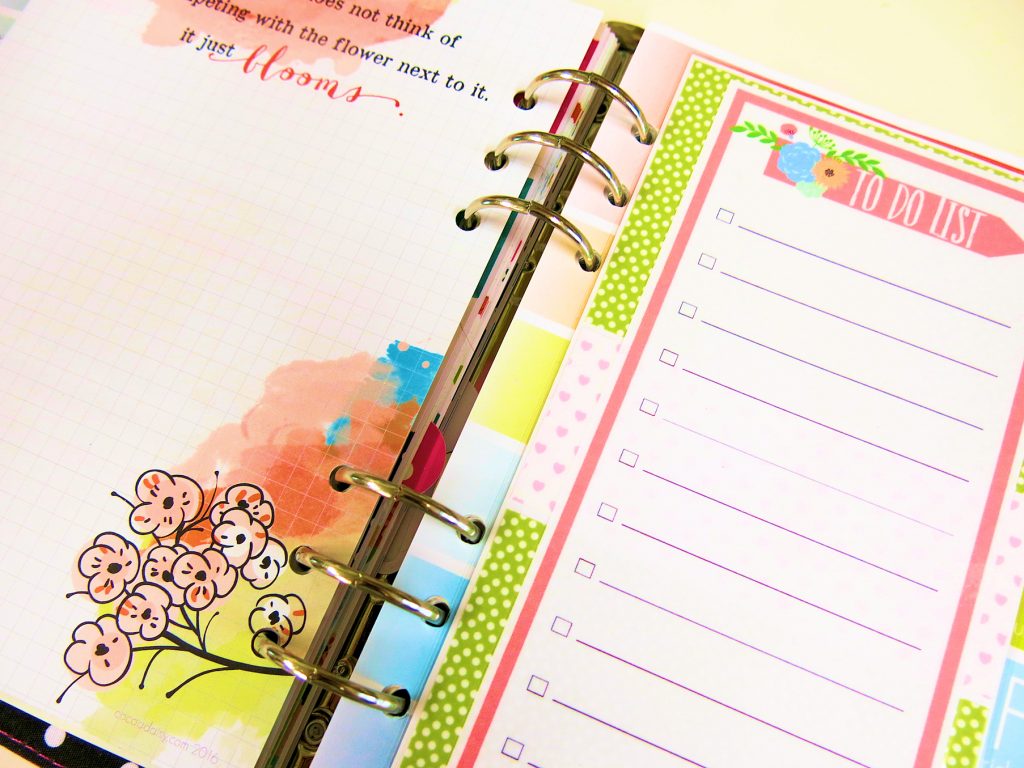 Once laminated, I trimmed it down and laid it on my planner and marked off where the holes needed to go and I punched out the holes so that it would fit my planner.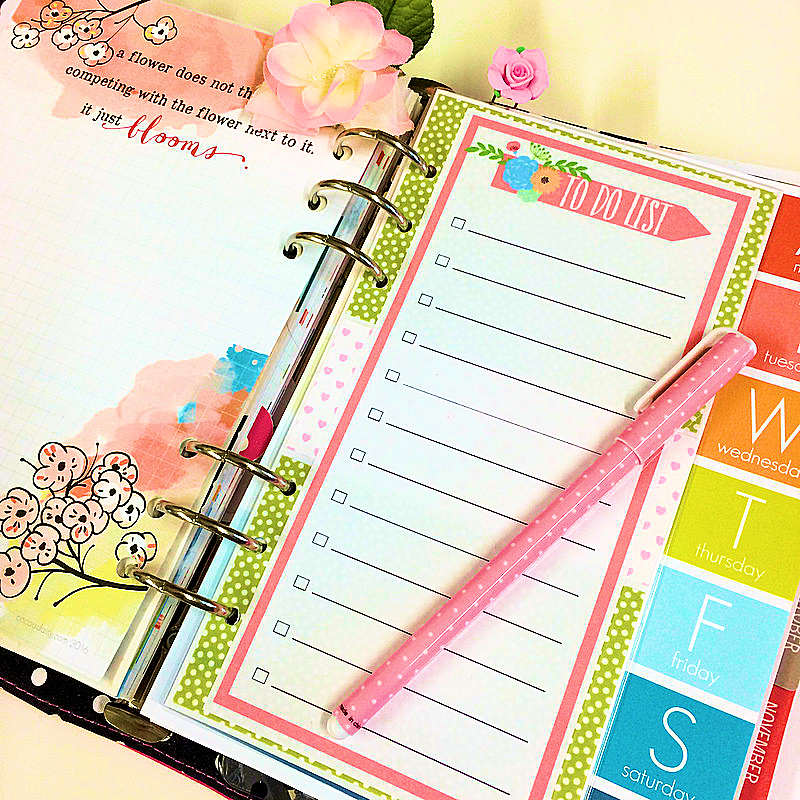 It's now the perfect addition to my planner. So pretty and so Summery.
Just remember to use a wipe able pen : )