This is Me – by Amy
Hello, I am sharing another layout that I have created using Januarys 'This is Me' kit. I decided to use the kit to document some selfies I took in 2020 to remember how long my hair was getting. Its not a subject I usually scrap about very often, so having this kit was a great way to tell this story.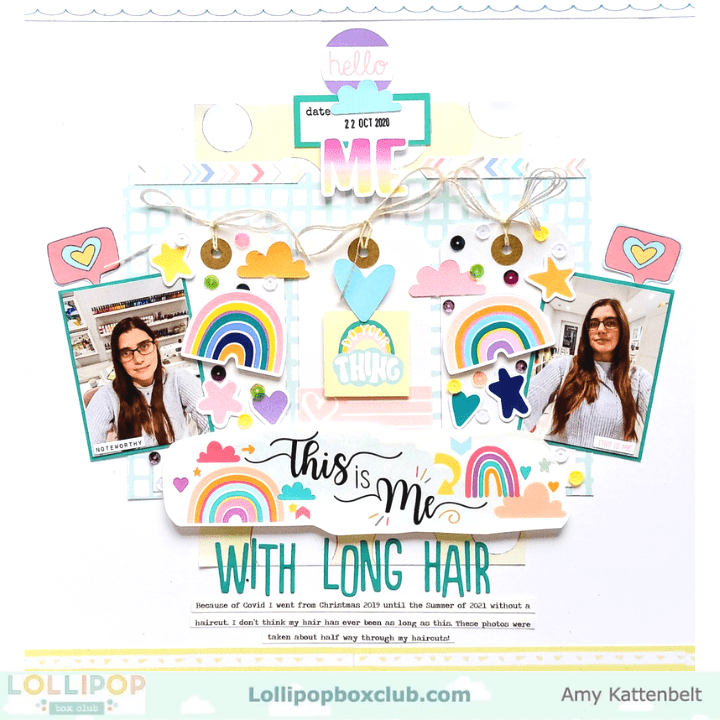 I was inspired by the sketch that is in this months 'zine' that comes with the kit. I knew straight away I wanted to replace the 3 photos for the 3 tags that came with the kit. I placed two of the patterned papers into the centre of my white cardstock background, the yellow circular design at the bottom and then the blue grid pattern on top. I stuck the 3 white tags to this paper.
My title was taken from the inside insert of the box. I very carefully cut it out, including the cardboard box itself. The thickness of the box gives the title some lovely dimension. All parts of this kit really are useable! The second part of the title that reads 'with long hair' was die cut from the kits teal paper. I also backed my two photos in this paper.
I cut some of the striped patterned papers up and added them at the top and bottom of the layout for a border.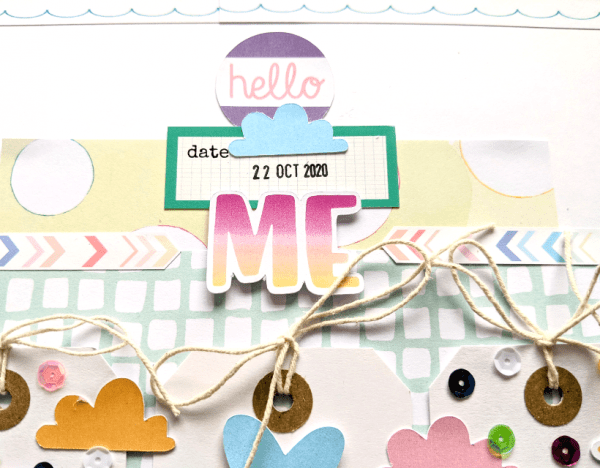 I placed my photos on either side of the tags, at an angle. I felt this design was nicely balanced. I added the 'me' die cut, along with a date cut apart block and some die cut and stickers, to the upper part of the layout. I used the beautiful rainbow chevron sticker, cutting it in two along the top part too.
Then came the fun part from decorating the tags with the die cuts and the sequins that came in the kit. Lastly I printed my journalling and added it in stripes to the bottom part of the layout.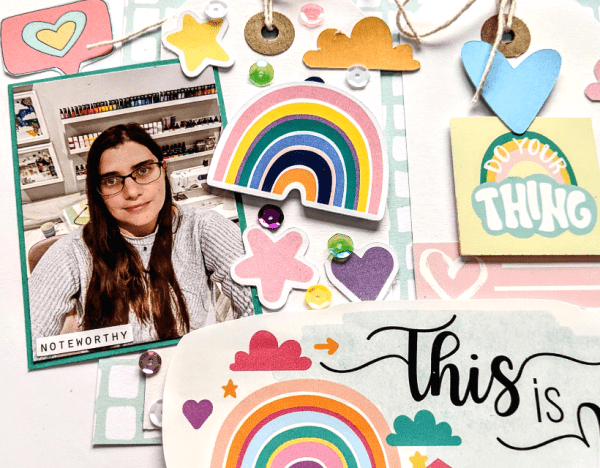 Thank you so much for coming to take a closer look at this layout. I hope its maybe inspired you to document a story about yourself that you've not got around to telling yet. Take Care and Stay Safe,
Amy x