"Selfie" By Emma Kate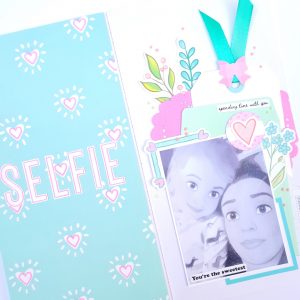 Hey Lollipoppers, unfortunately the post in my area is pretty bad at the moment so I am yet to receive my 'Sending Hugs & Kisses' kit, but lucky for us all Lisa jam packs the Lollipop kits with lots of crafty goodness so I always have plenty of left over bits. So I thought I would whip up a Travellers Notebook spread with all my Lollipop stash.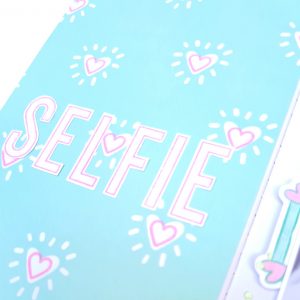 The right hand page is all about the layering, placed behind my photo I have ephemera, a tag, an envelope, a heart doily and a tab. It was great fun bringing lots of elements together!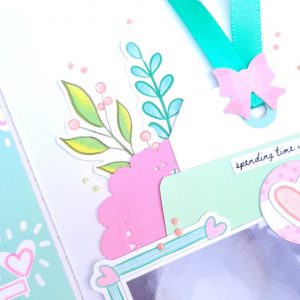 A little tip; if you are feeling overwhelmed with your stash pick a colour palette, I chose teal & pink for this layout, you will be surprised how quickly it all comes together & how effective the finished result is.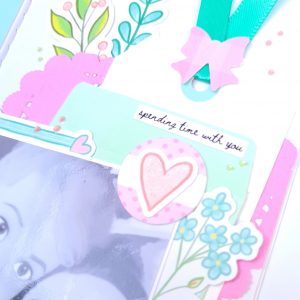 With my left hand page I kept it simple, I chose a patterned paper that coordinated with my layered photo, then using the little heart stamp from the previous 'Our Sweet Home' kit I stamped pink hearts within the hearts of the patterned paper. I then stamped out the word selfie in the same pink ink as the hearts onto white cardstock & fussy cut them out.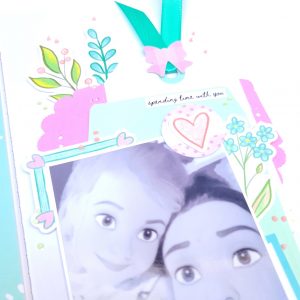 I'm sure if you are a kit subscriber or you have just bought the odd one-off kit here & there you are sure to have some Lollipop goodness stashed away, why don't you give the layering technique a go? I would love to see what you create!
Much Love
Em
xxx