Time for a May Sneak ….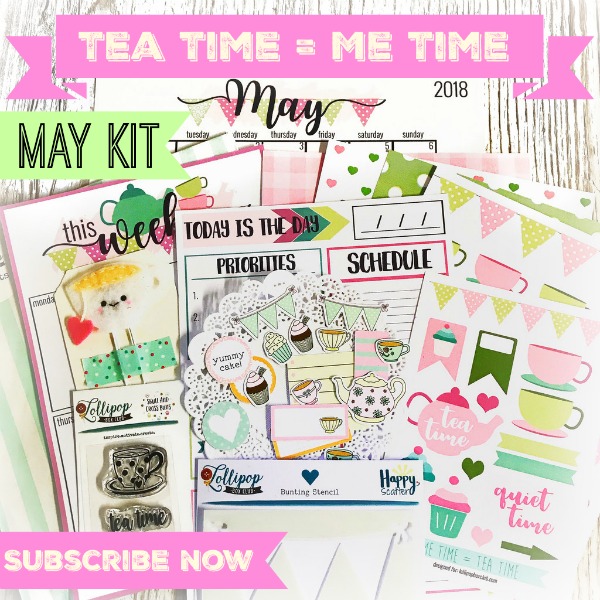 It's time for a little glimpse of what's coming next month.
Now, Lollipop Box Club turns 3, so I thought it would be fun to have a tea party kit. I do love afternoon tea. Tea and cake just go so well together. And we will be focusing next month on 'me time'. Making sure we all plan a little more of that in to daily plans.
I have lots planned for our birthday month, so stay tuned.
You can subscribe to the very pretty kit here. Subscribers receive their's at a discounted price and also receive freebies.
The one off kits go on sale on the 1st May at 7.30am UK. There will also be more details and photos of this kit then.
I hope you are as excited as I am about this one.