April Kit Packing Story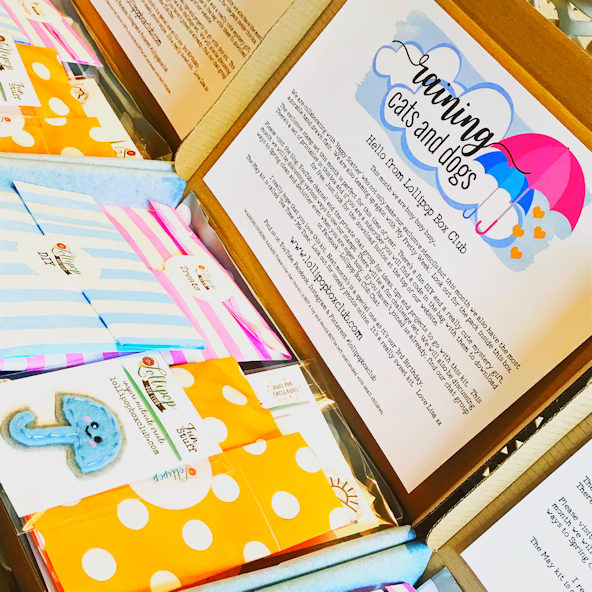 Hello!! As I type this today on April 18th, the kits are on their way. They were posted yesterday after what felt like a really long kit packing session this month.
I was super organised and ahead of time this month, but we had our son's last Sunday footy match and my Mum wanted to watch. So I took some time out for that. He's been playing since he was 7, for 9 years and she's never come along, so it felt very special and a little sad too watching him. I was so thrilled that he scored the only goal for our team. It will be lovely to have weekends back after all this time, but I do feel a little sad too.
Anyway, back to boxes…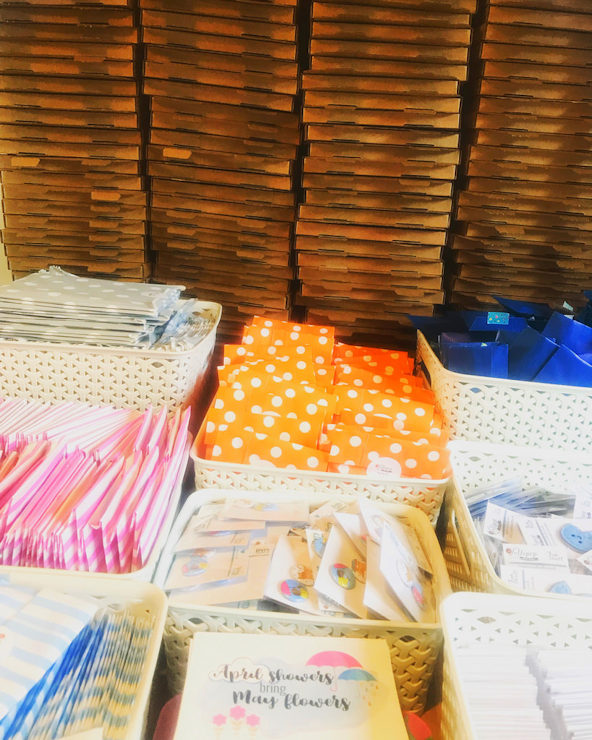 Like I said, I felt super organised and ahead of the game. Ade and I even went to Costa for an early morning coffee date on Saturday.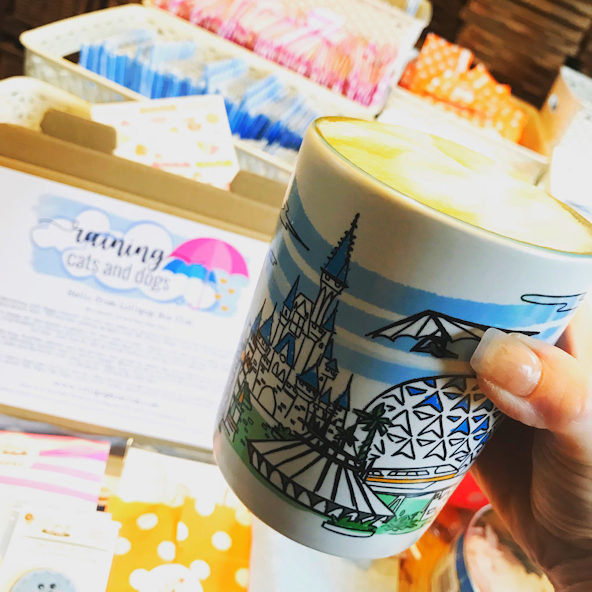 And talking of coffee, I switched to decaff a few weeks ago, so I can't really say that packing was fueled by coffee anymore. But I still enjoy it.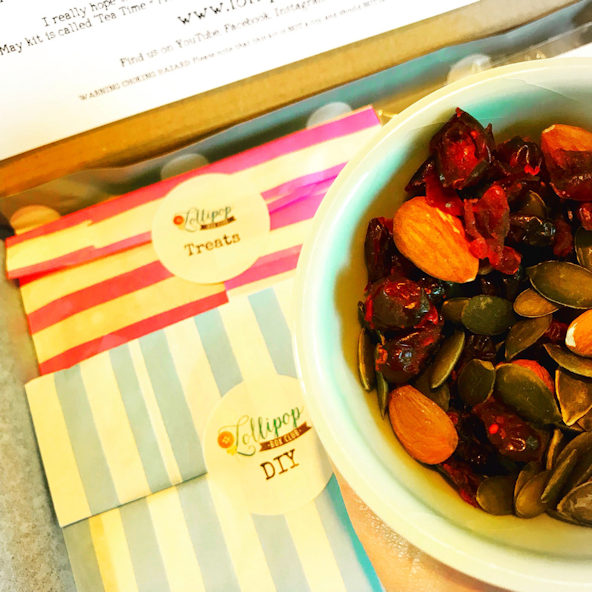 Instead it was more fuelled by fresh orange juice, water and a mix of almonds, seeds and cranberries.
No crappy stuff this month!!
I also indulged in countless episodes on TLC of 'Counting On'. If you aren't familiar with it, it's a spin off series from '19 and counting' about a family in the US with 19 kids. The new series is focused on the older kids now as they start their own families. I love anything like this….super familes and polygamists….my guilty pleasures!!  And when I'm stood packing kits for 16-17 hours a day, I need all the guilty pleasures I can get!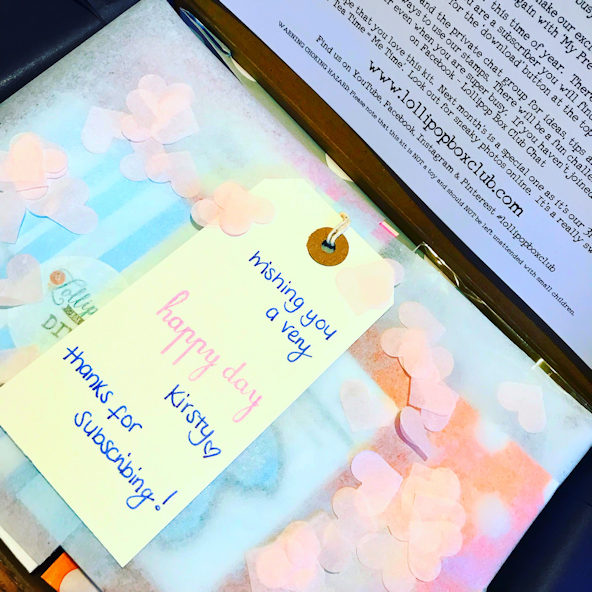 I really hope that you will love your kits. They should start arriving in the UK from tomorrow.
We have 2 fun guest designers this month and next month is our birthday month, so lots going on around here.
If you would like an April kit, you can still buy one here.
Thanks so much. Lisa xx