Vicki has a Fun Challenge for You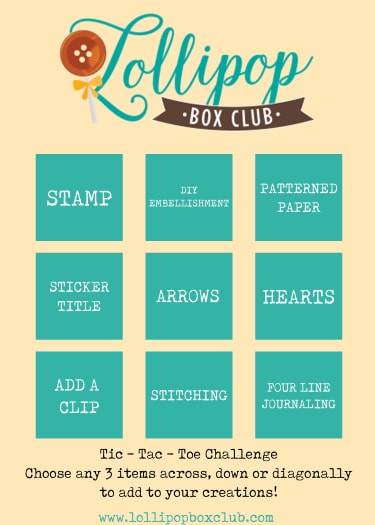 .
Today I have another super simple page in my creative journal that I've made for the Tic – Tac – Toe Challenge over in the 
Facebook Chat Group
. I chose the row with 'Stamp, Arrows and 4 Lines of Journalling'.
.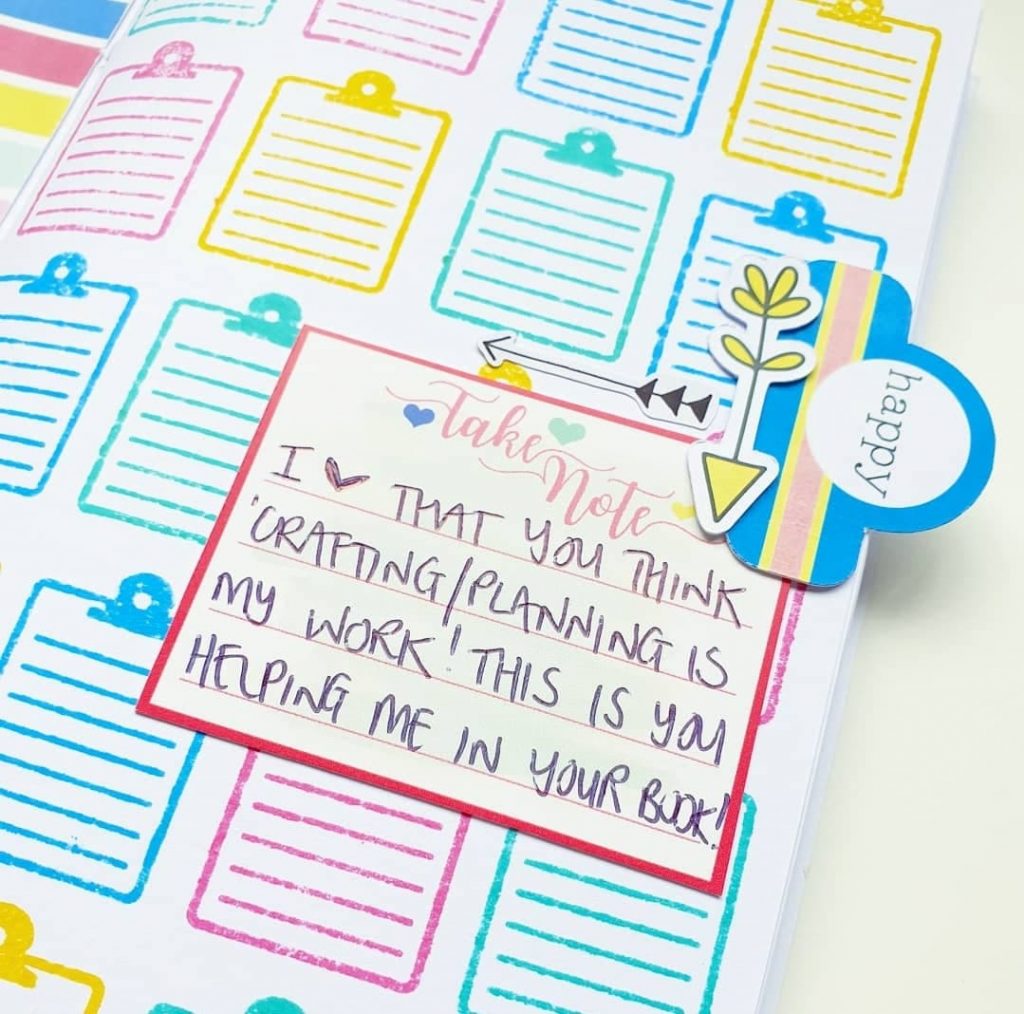 .
I started by making the repetitive stamp background.  I knew I wanted to use the rainbow stripe paper so picked 4 inks that matched the colours.  I did consider drawing out lines so the stamp was evenly placed but I'm not very patient and just guesstimated where it should go!  Thankfully it worked out pretty well and I love how effective it is!
.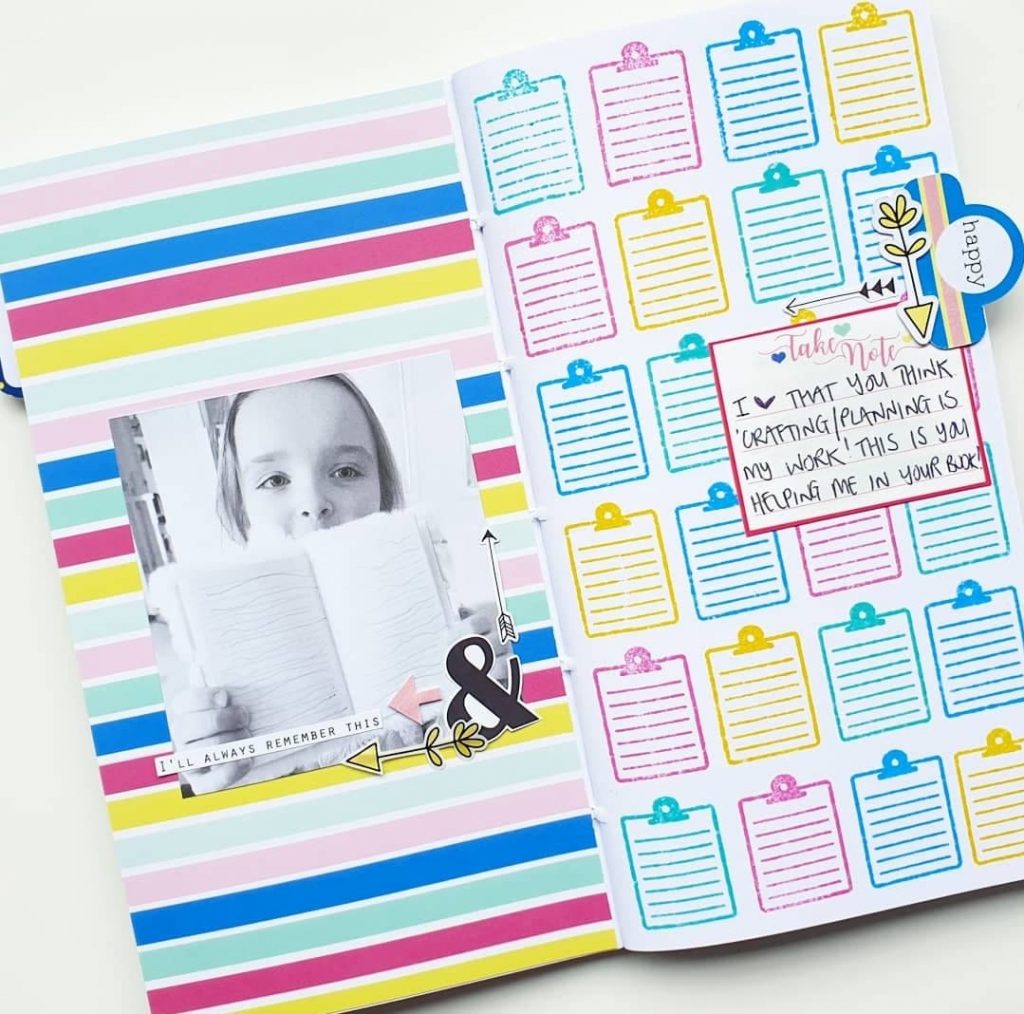 .
I added the 'Happy' tab to the side of the right page and used one of the squares with 4 lines from the embellishment postcard to add my journaling to.
.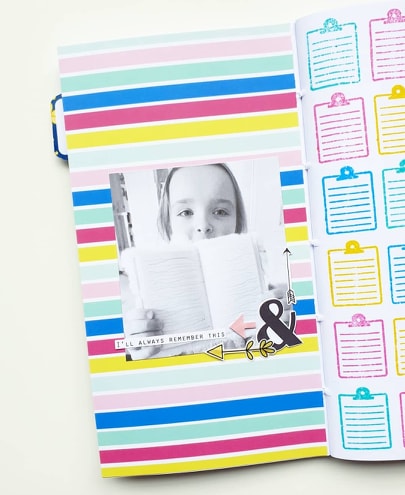 .
I covered the full left page with the striped paper and added my photo.  I've printed it in black and white so it stands on all the colours.  I've documented this photo before but I love the story so I don't mind having it in a couple of different places!  I've finished off with a couple off the arrow doe cuts and stickers.
.
I hope you'll come and join in the challenge too!
Vicki