Under the Sea – Scrapbooking with Guest Designer Sam Ball
I would like to welcome Sam to Lollipop Box Club this month.
I sent Sam the 'Under the Sea' Kit to create with. Sam has crazy scrapbooking skills and I couldn't wait to see how she used it.
If you would like to grab one of the last 'Under the Sea' kits (there are just 5 left as I type this)…you can grab one here. 
Here's Sam to talk about her 2 amazing scrapbooking pages:
"The perfect box for scrapping so many summer memories, the July 'Under the Sea' kit was a medley of aquas and blues, teamed with hot pink, a favourite colour combination of mine!
Having looked through my photo library, I found so many images to go with this kit that I struggled to decide!
Eventually I settled on one of my middle step daughter, sitting on the back of a cruise ship when she was much younger and the other was taken a Sea World in Florida, on our very first day there. Having watched the famous 'Shamu' perform, we were all in awe of this amazing creature and the postcard 'Joy' pretty much sums up the elation we were all feeling.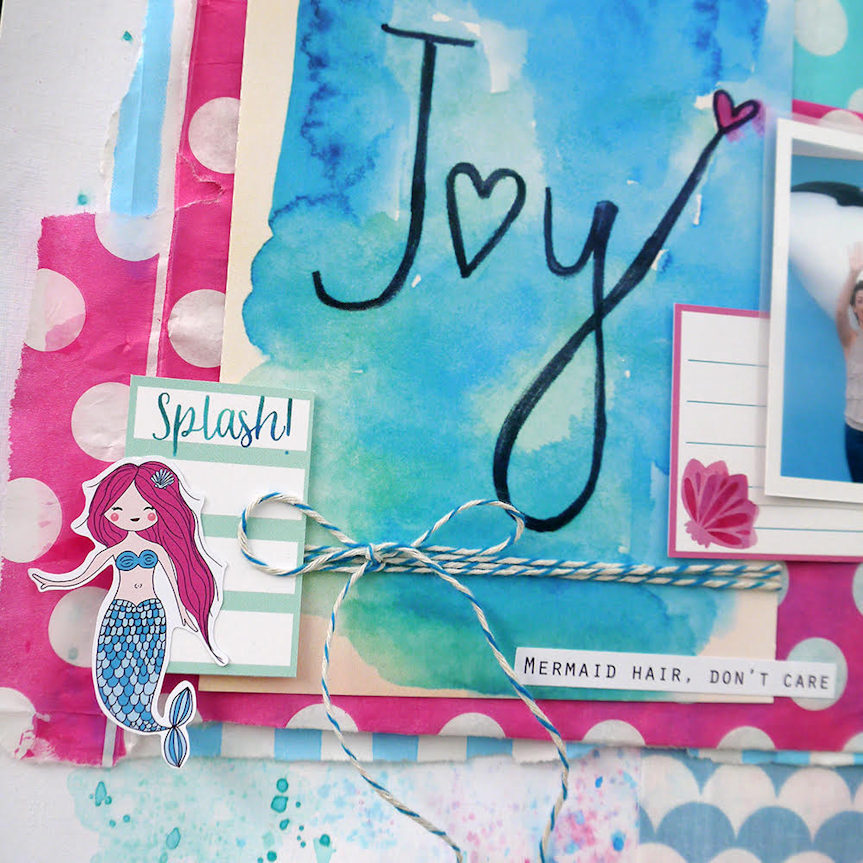 For my first layout 'Joy', after creating a background using oxide inks, I set about using lots of the packaging, layering as I went. I also used the entire 'cut apart' sheet of cute phrases, as both the colours and the words were very apt.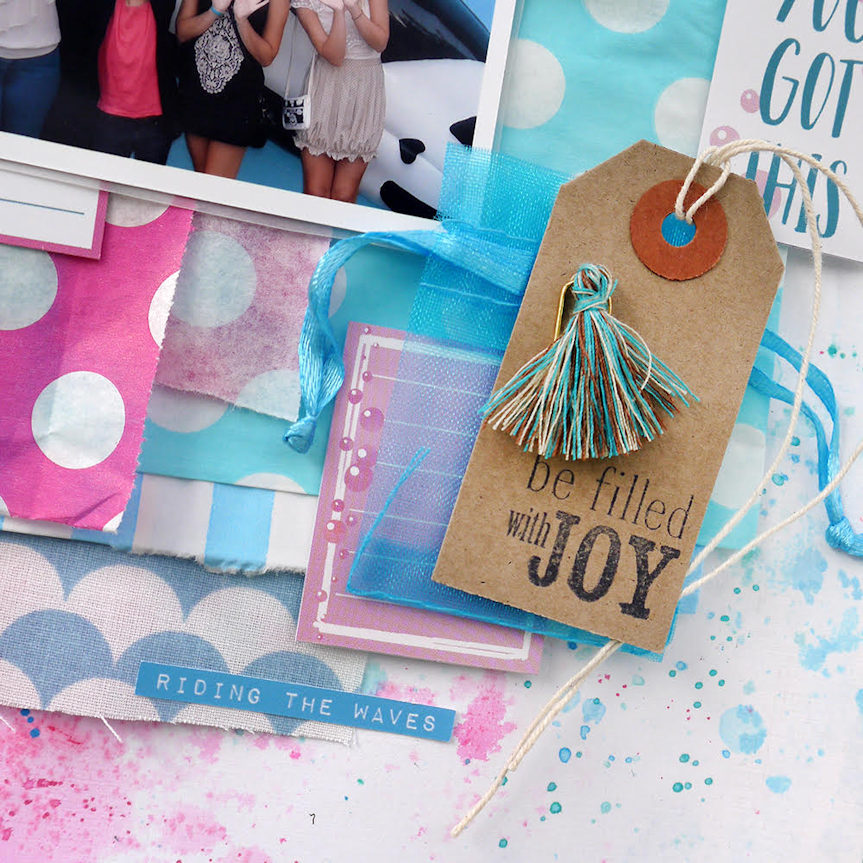 .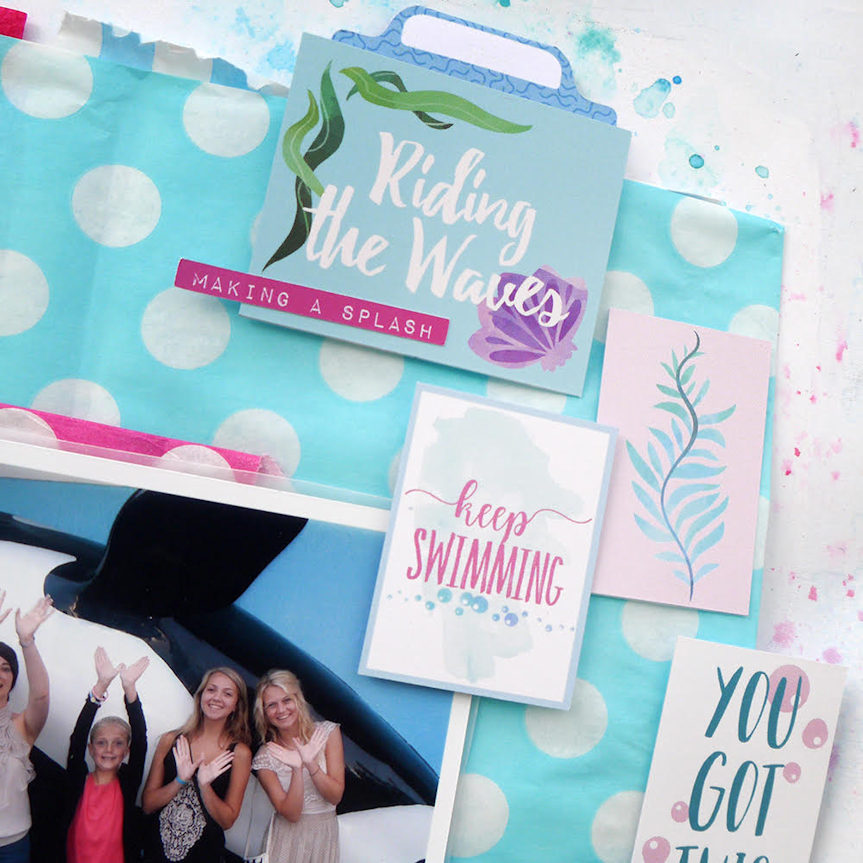 What struck me most about this kit is the attention to detail Lisa gives them… I loved the neutral tag with handmade tassel, the piece of fabric, the stickers sheet and even the bag that the charms were sent in.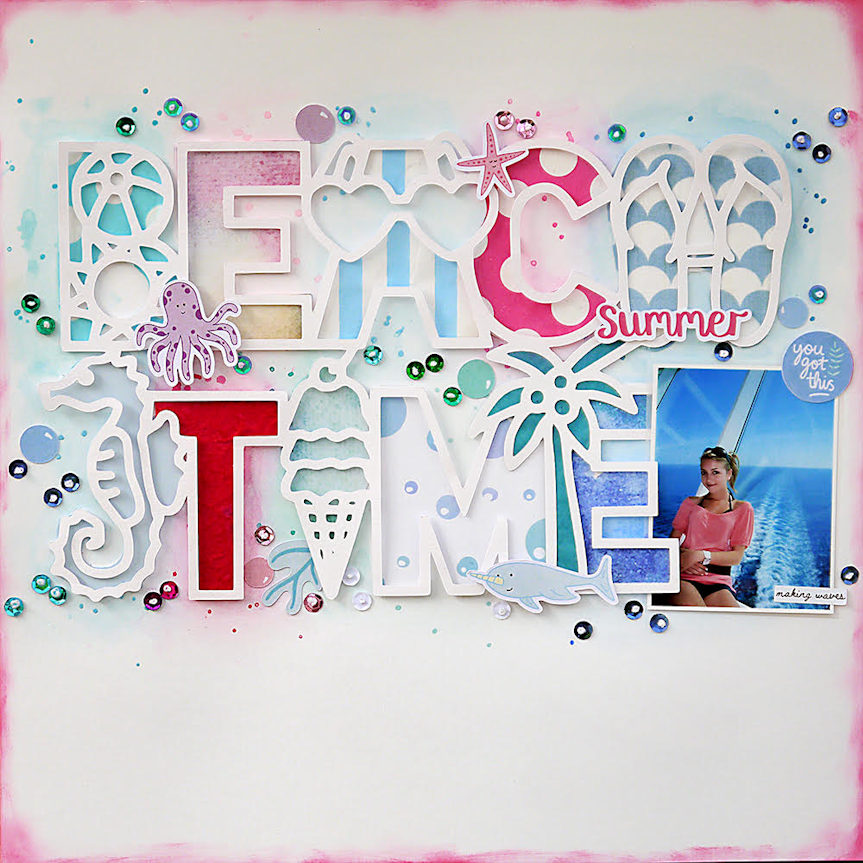 My second layout 'Beach Time' used a cut file which I backed with a selection of the digital printed papers, packaging, tissue paper and even the scallop printed fabric. I used a selection of watercolours to accent each letter of the cut file, choosing a colour to best match what each letter had been backed in.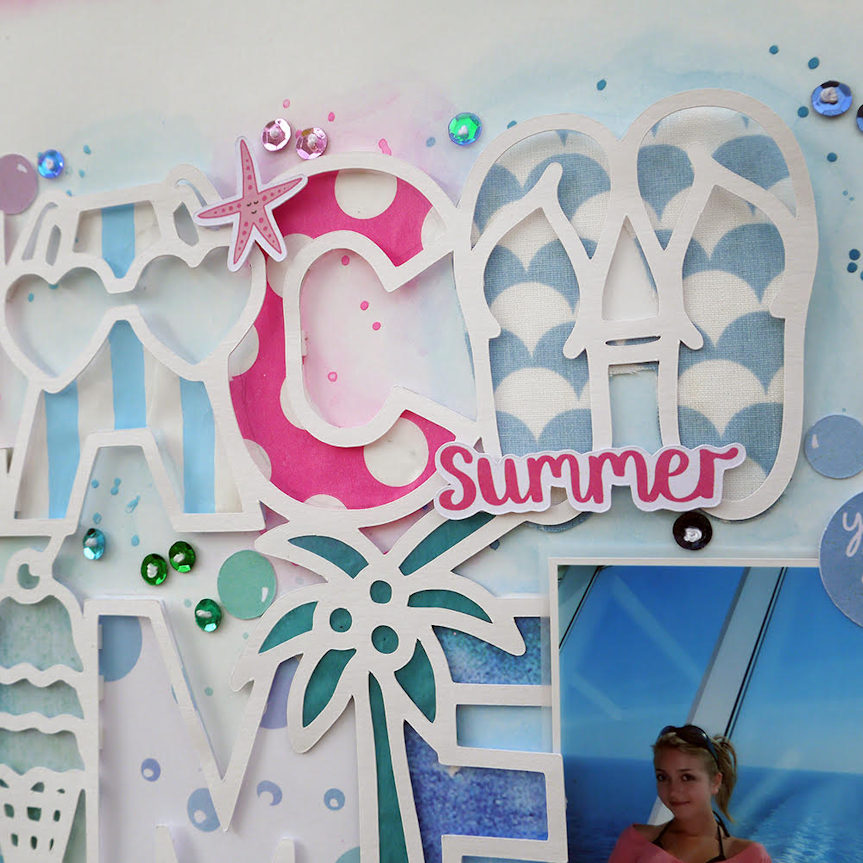 The die-cuts included are so cute and again co-ordinate wonderfully, so I dotted them around each of the letters. Then, after defining the edge of thie layout in pink, I added a selection of co-ordinating sequins and sewed a French knot in the centre of each sequin to emulate a pearl in a shell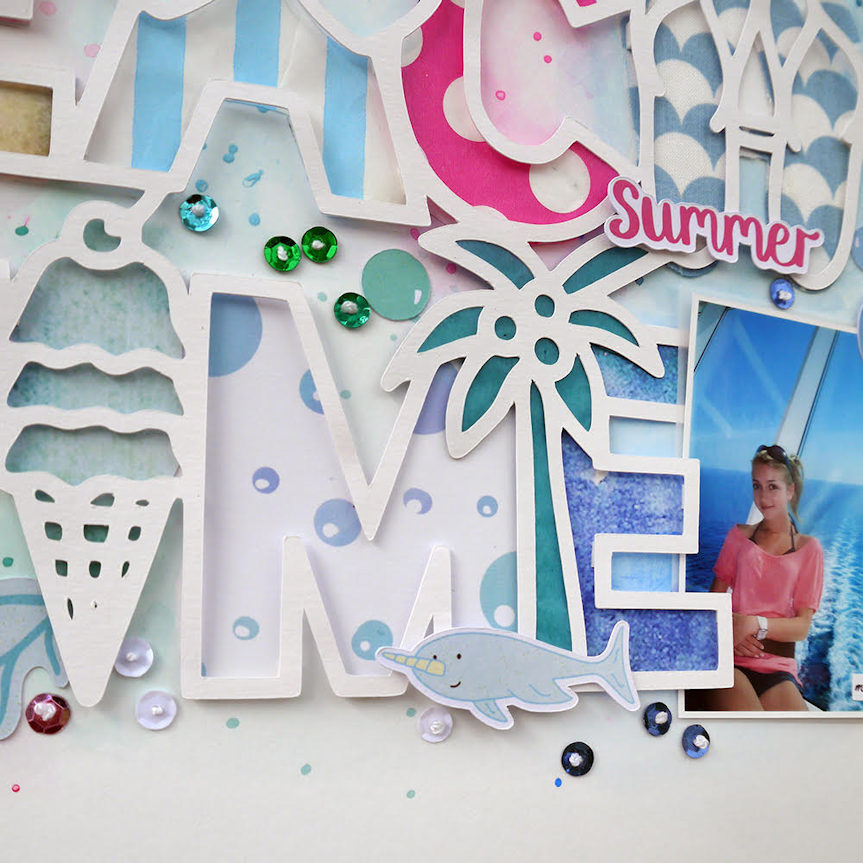 .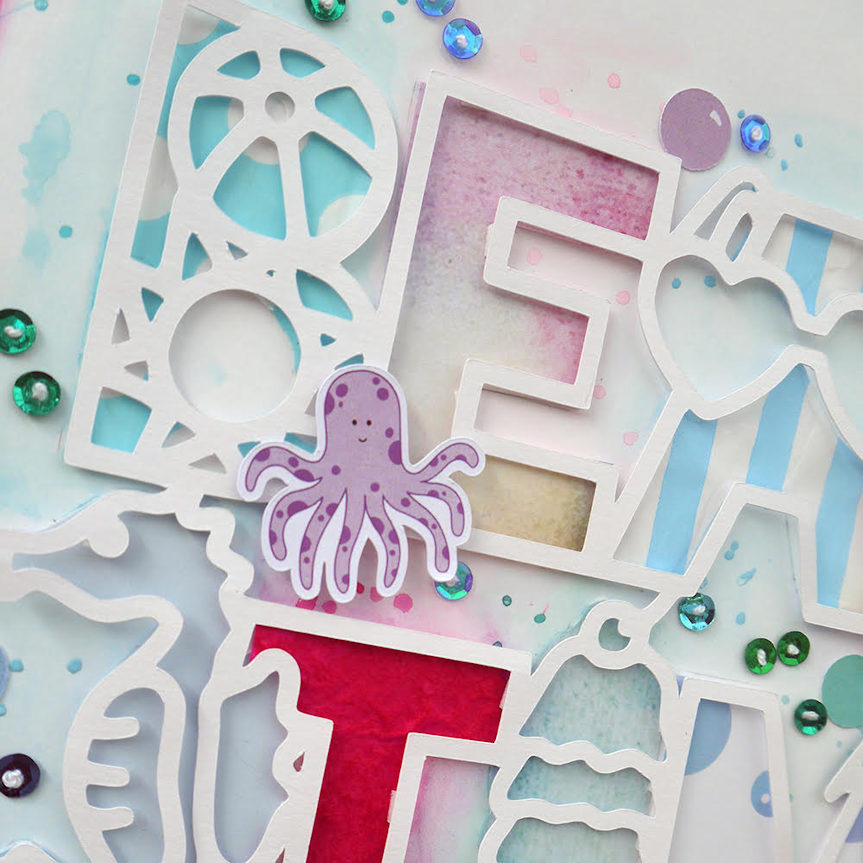 I had so much fun making both these layouts and can honestly say that the hardest part about creating both these layouts was knowing when to stop adding more and more 'bits and bobs'!
Thank you so much to Sam. Those LO's are amazing!!  So much detail.
You can also find Sam online here if you would like to see more of her work. And her Instagram account is here.
Have a wonderful day and don't forget to grab one of the last 'Under the Sea' kits here.