Vicki and her 'Loaded Flip Bag' – What's a Loaded Flip Bag????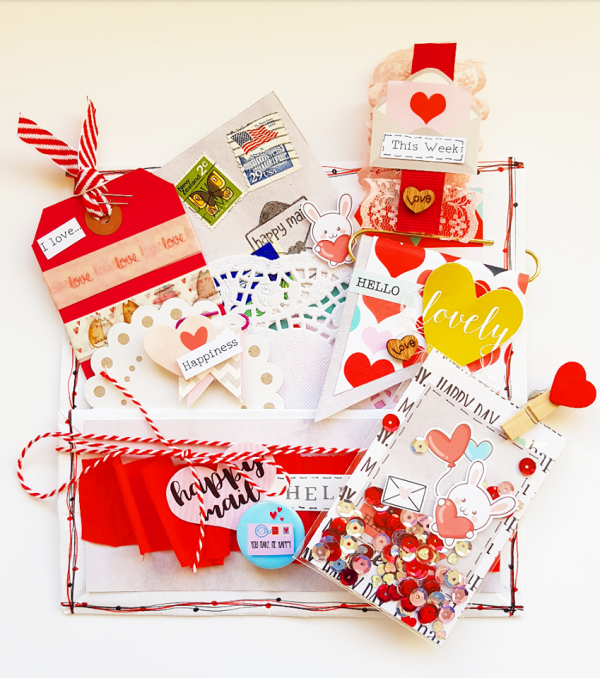 Hiya Vicki here,
This
February kit
is amazing!! Receiving some snail mail always cheers me up and I'm sure it does every else too!
I've made a loaded flip bag and plan to fill it with lots of letter writing goodies and send on to someone. I usually just write letters and send little bits so this is way over the top for me!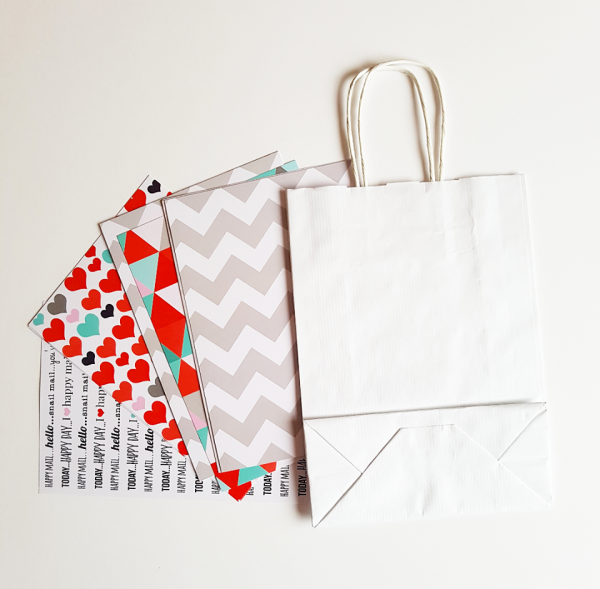 I used a white paper gift bag and trimmed off the top handles. I cut some of the papers and stuck them to the front to decorate. I added a crepe paper strip and a couple of embellishments to the bottom pocket. I love the flair!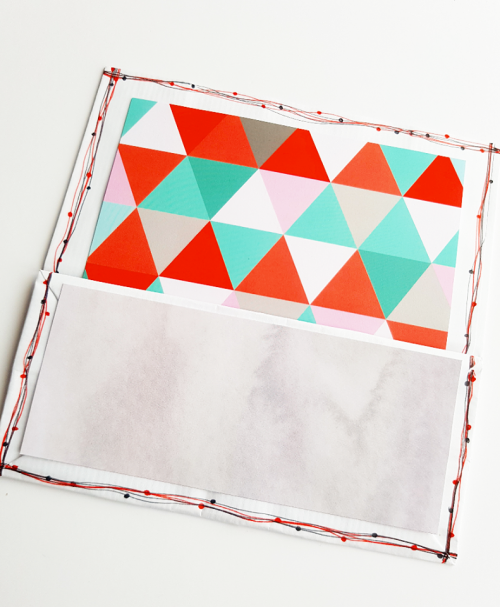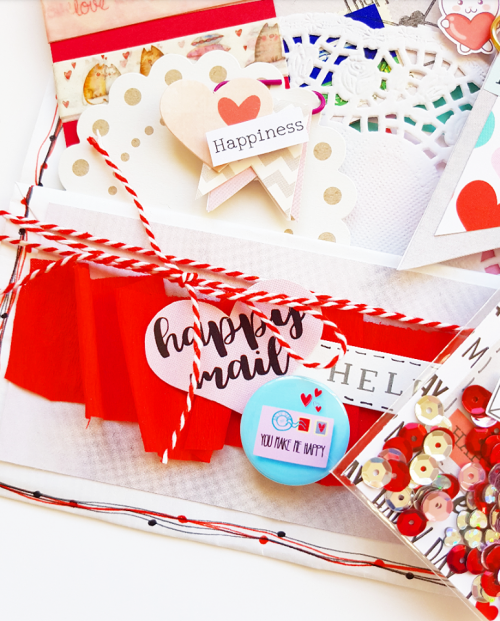 I made some little flag embellishment paper clips. These are really easy to make. I cut flag shapes from the papers and put them through the paperclip. You can decorate the fronts with whatever you like. I used a few die cuts and sentiments. I did the same with a couple of pegs but used ribbon, lace and the embellishment card from the kit on those.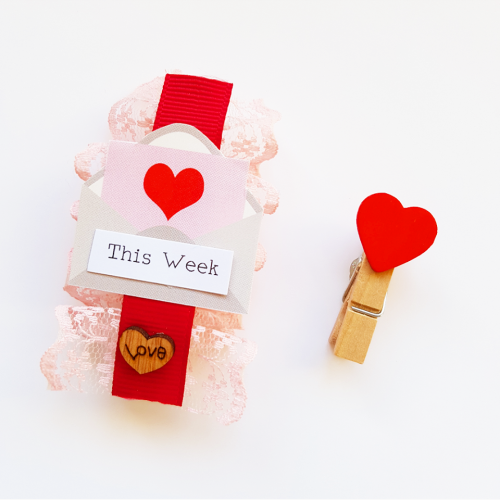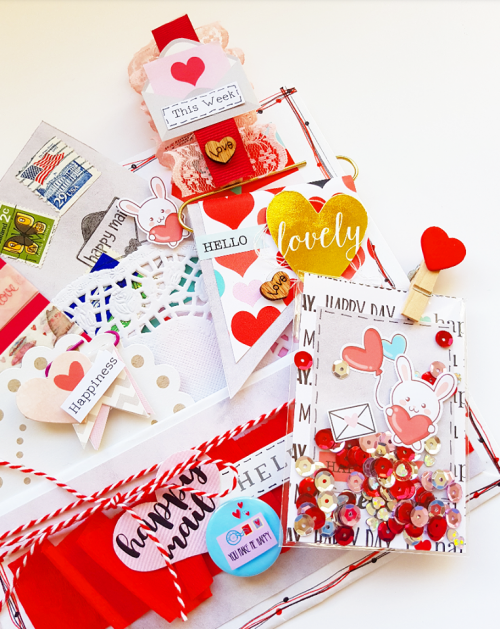 I've made a few shaker pockets with some of the small clear packaging bags before and I just cut the card to size and add a few stickers/embellishments, pop in the sequins and stick it back down. It's so quick and I love them!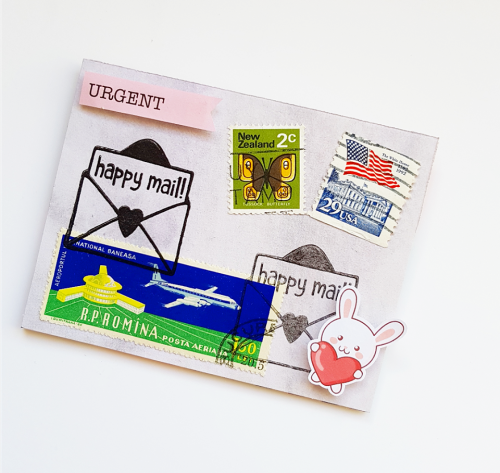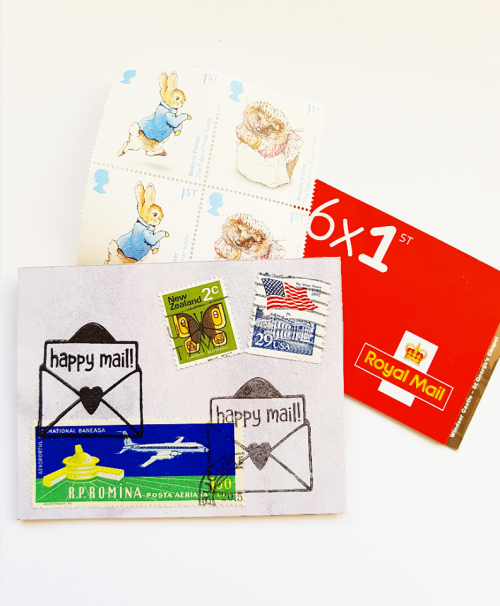 The small brown envelopes I covered with the papers to keep it all the same and decorated with the 'Happy Mail' and the world stamps. How cute are those?! I popped some stamps inside for my pen pal to use.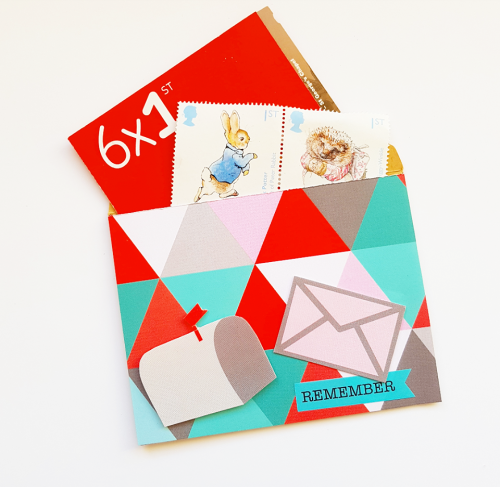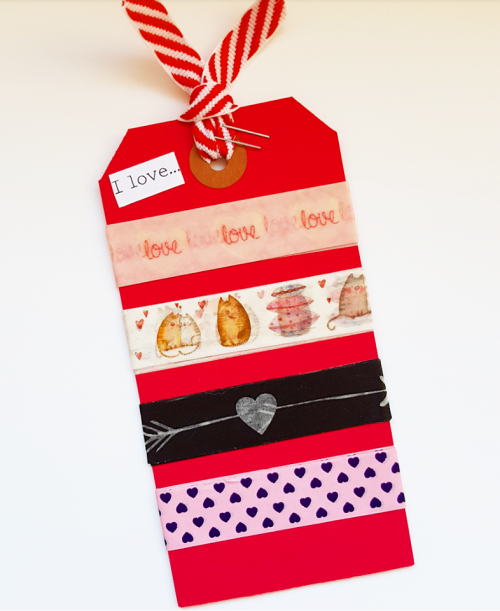 I made a washi sample with one of the tags and put a couple of paper doilies in the front pocket. I put it all together on the front of the bag and wrapped some twine around. I just need to find some bits to pop inside and send this bit Happy Mail on it's way!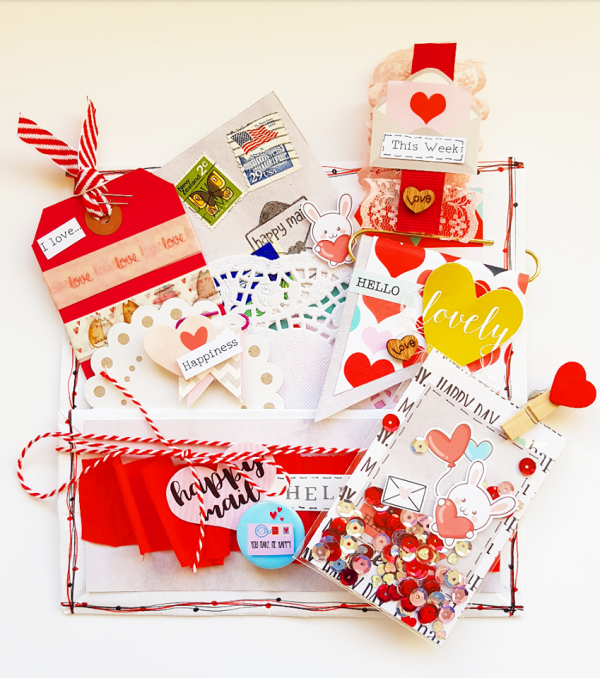 Vicki x