I have some fun news today.
I've been scheming a little with the lovely Debbie from Sweet Evangelines. Debbie is just lovely and super talented. I'm so excited that Debbie will be collaborating with us here at Lollipop on the November Box. But November seems so far away. So as a little treat before then we have put together a giveaway based around this months theme – rainbows! Fun right?!

Debbie has this adorable 'Somewhere over the rainbow' rosette to giveaway and we have one of our 'Over the Rainbow' kits to giveaway too. If you have already received one of our rainbow kits, don't hesitate about joining in with this giveaway, just think of how much joy it could give sending it on to a friend or family member.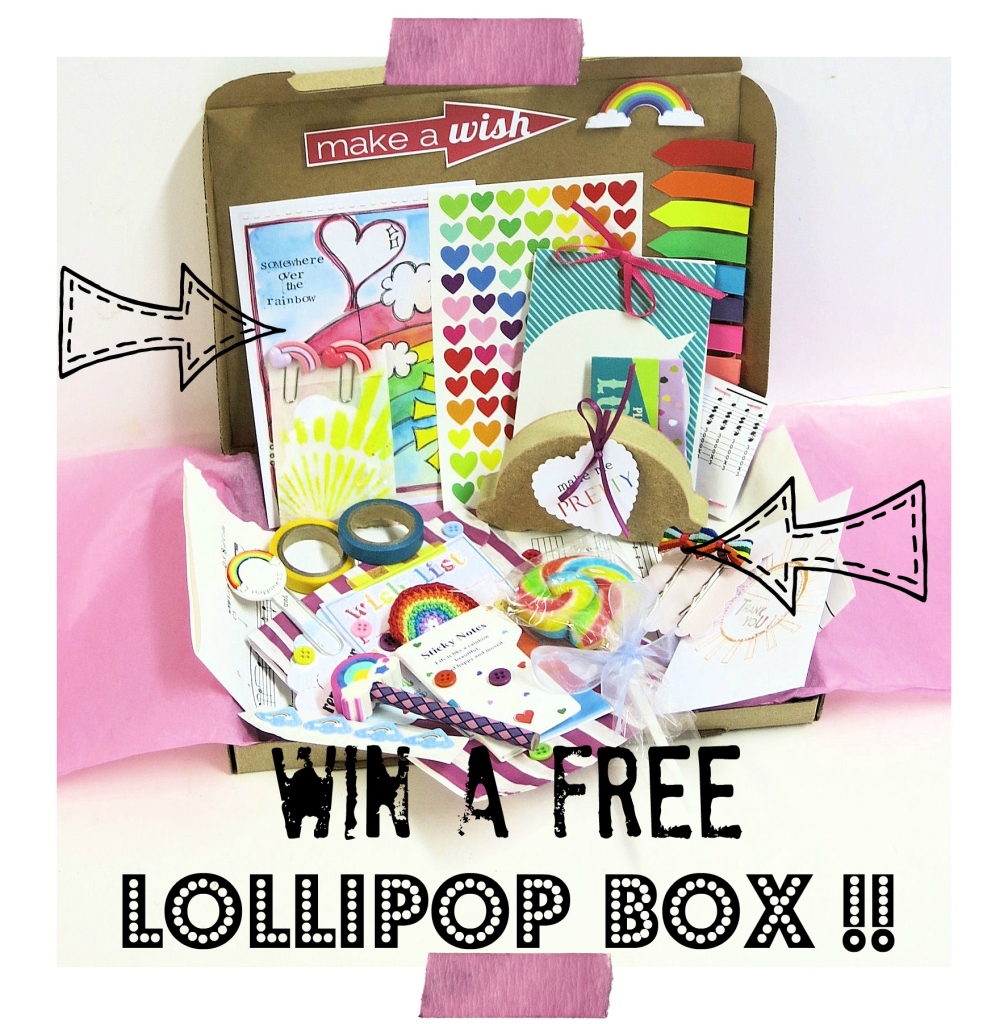 All you need to do is pop over and like our face book pages and leave us both a comment to let us know what you would love to find at the end of your own rainbow.
Winners will be picked and announced on both pages next Wednesday (29th July)
You must comment to let us know you have entered and if you would like to share then that would be much appreciated but entirely your own choice.
This competition is not held by facebook and in no way promoted by facebook.
Find us on Facebook here and Sweet Evangelines here.
We still have a few of the 'Over the Rainbow' kits here if you want to treat yourself or you can sign up for a subscription here starting with our August kit. Kits start at just £15 per box which includes UK delivery and we have a flat rate for everywhere else in the world.
Good luck with the giveawayxx