October Kit – 'What's Your Story?'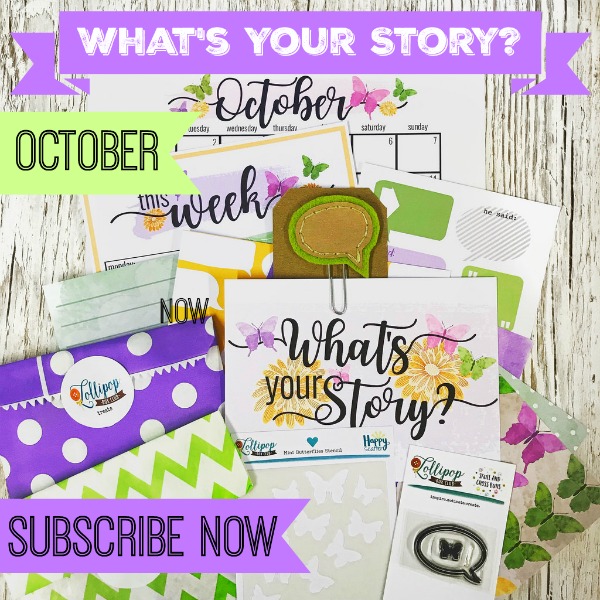 This is going to be an exciting month in many ways. In this kit you will find many items to help inspire with journaling, story telling and letter writing. The butterflies in this kit reflect the process of 'change'. Changes that our lives all go through in many ways and maybe changes that we are wanting to make…. changes around the home, within ourselves or our lives in general.  Hopefully our planner lists can help with this. More details and photos will be shared on the 1st October. The one off kits will also go on sale then at 7.30am UK.
The subscriptions to this new kit are now open here, so you can subscribe here to receive at the subscribers discounted price. Subscribers receive free codes to download the printables each month and a random few subscribers get selected each month and receive an extra gift in their kits.
 All kits will be sent together on the 17th October. Boxes are postie friendly, so can be delivered even when you aren't home.  FREE UK DELIVERY.
Kits include lots of exclusives such as stickers, papers, lists, a stamp, stencil, DIY kit, mystery gift and lots and lots of surprises.
We still have some September Pumpkin Cupcake Kits left here. These can be shipped straight away.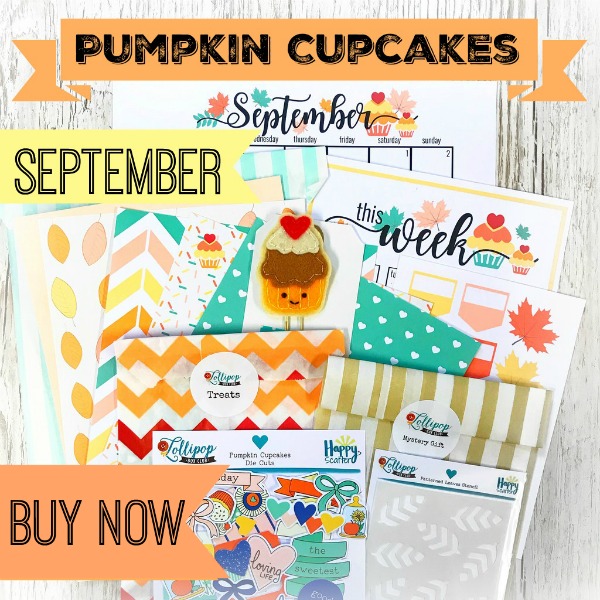 We also have a really friendly and creative little community here. Come and join us and see how other subscribers are using their kits.  There will also be the start of a weekly journaling and creative challenge if you wish to join us. You don't need a Lollipop Kit to join the group or join in with the challenges. Everyone is welcome.
Keep an eye out on the blog and our YouTube channel for lots of ideas.
It's going to be such a fun month. Don't miss it!!