Just Bee-cause Cards – by Vicki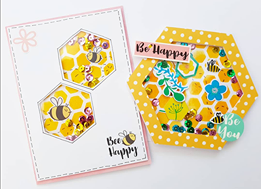 Hi, It's Vicki, I hope you're having a good day!
I never used to enjoy making cards but they're now my go to when I'm struggling to find my creative groove!
These shaker ones were so fun to make! I really enjoyed it!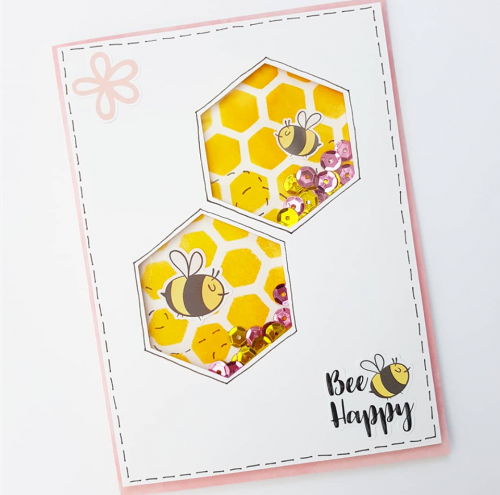 I cut out 2 hexagon shapes from a piece of white card with my Silhouette  (although would be just as easy with a craft knife). I taped some acetate to the back to make the windows.
I used another piece of card and the hive stencil to make the background. I love the yellow and orange together.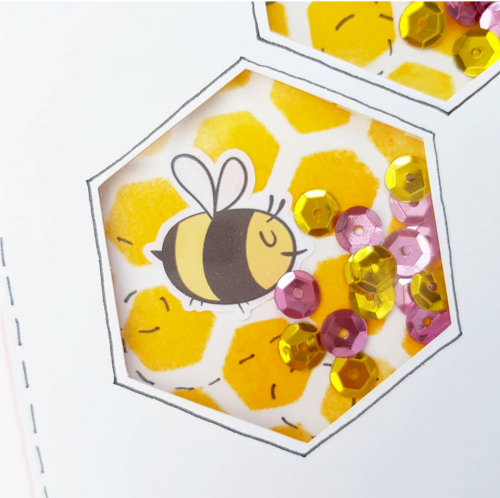 I put adhesive foam around the back of the windows and added a few sequins. I used a couple of bee stickers on the background, lined them both up and stuck it to the foam.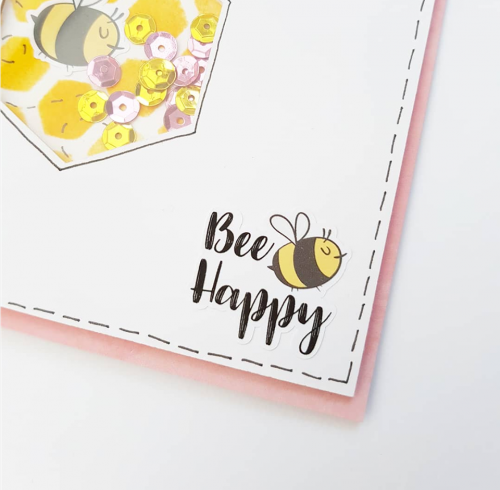 I went around the edge of the card and hexagons with a fine liner and added a couple more stickers.
Finally I taped it all onto a sheet of the pink paper to make the card.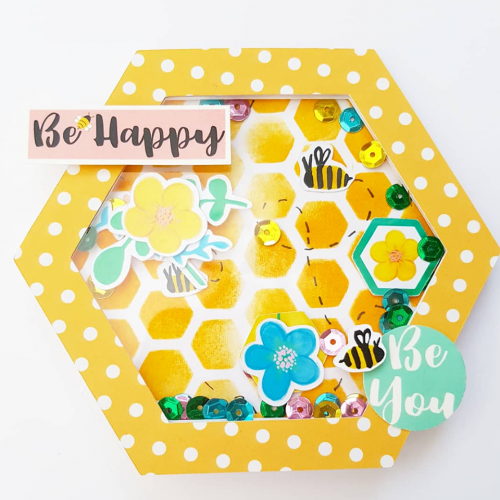 For the second card I used the same technique to make the shaker but this time made it a large hexagon shape.
I also added a few of the die cuts in along with the sequins.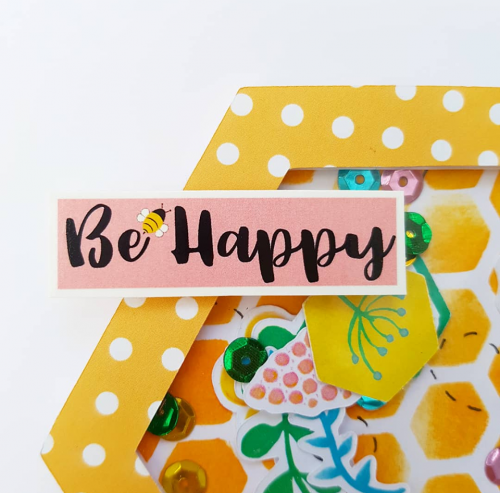 I taped an extra bit card to the back to help it stand up but think I might add a magnet too so It can be popped on the fridge or magnetic board!
I can't wait to see what everyone gets up to with their kits!