Journaling with Layers – with Philippa
Hello Lollipop lovers!
I'm loving the April Good Vibes kit! April is my birthday month, Spring is here and it finally feels as though we are getting back to normal, all be it a new normal!
.
I went out with a friend on my birthday to one of our favourite haunts and we sat outside drinking hot chocolate, eating cake and putting the world to rights! I was lucky enough to receive some lovely gifts from friends and family including a scarf that just happens to be in colours that go with the kit!
How fortunate is that?!
.
To create a spread in my TN I started by trimming the spotty paper to fit the rhs of the page. I cut out the turquoise chevrons and lightly adhered them to hold them in place whilst I machine stitched through the centre of them. I then added some black stitching around the paper before sticking into my TN.
.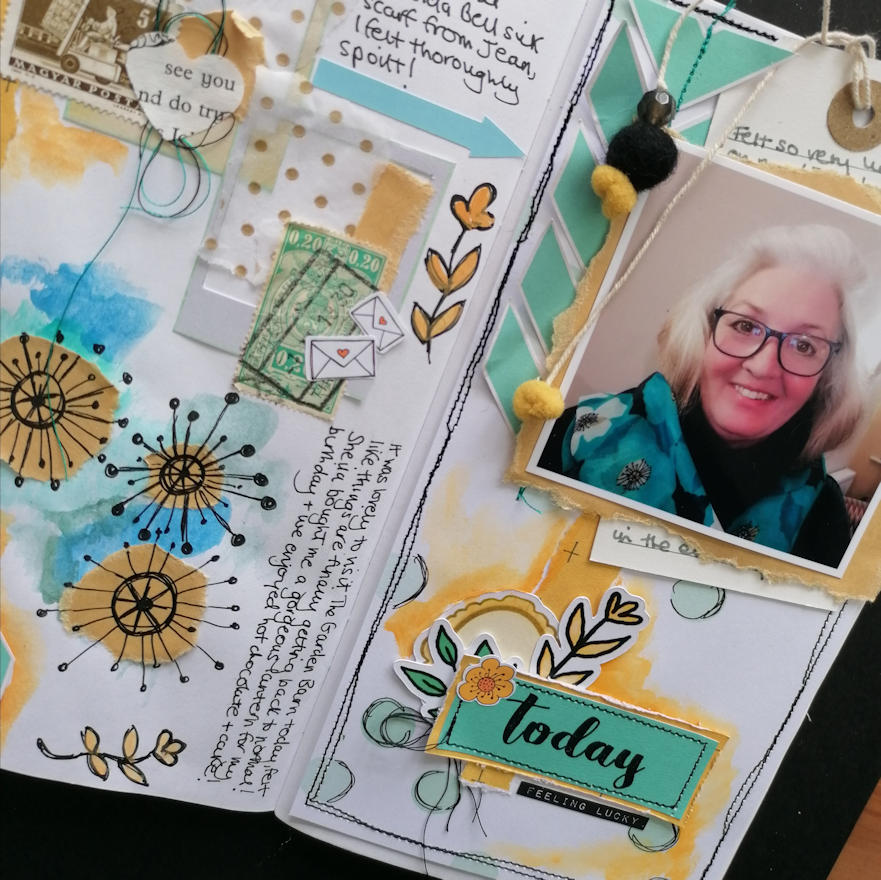 .
My photo is mounted on a piece of the kraft paper and stuck in leaving room for the tag with some private journaling.
I cut out Today, mounted it on the mustard paper and machined around it before sticking it to my page with the threads left dangling!
.
A few die cuts, the Feeling Lucky sticker, some watercolour and a rough outline added to the visible dots and it felt like the page was coming together!
.
Finally I decided to add a mustard pom pom to the tag strings along with a bead and a larger black pom pom!
.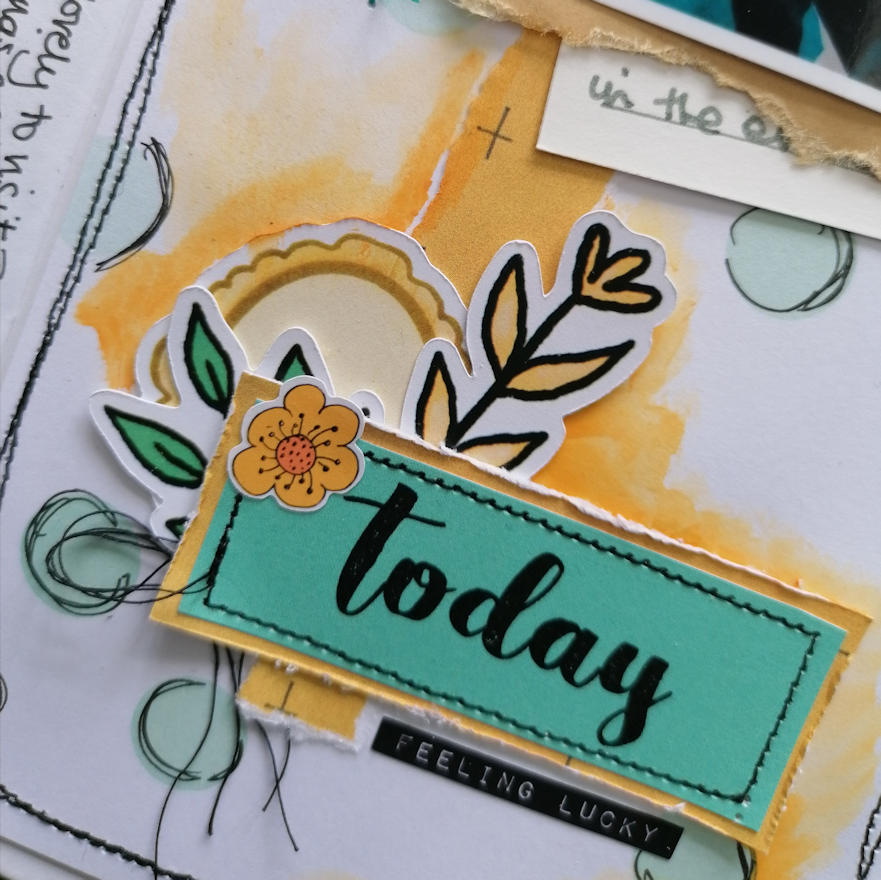 .
For the left hand side of the page I added a narrow border and some watercolour wash including the gorgeous Spearmint Smile from the sample included in the kit.
.
Taking inspiration from the design on my scarf I added a bit of doodling, some journaling and a couple of the frames cut from another of the papers.
.
Two of the stamps I received in my kit were the perfect colour way for my page so I had to include them too!
.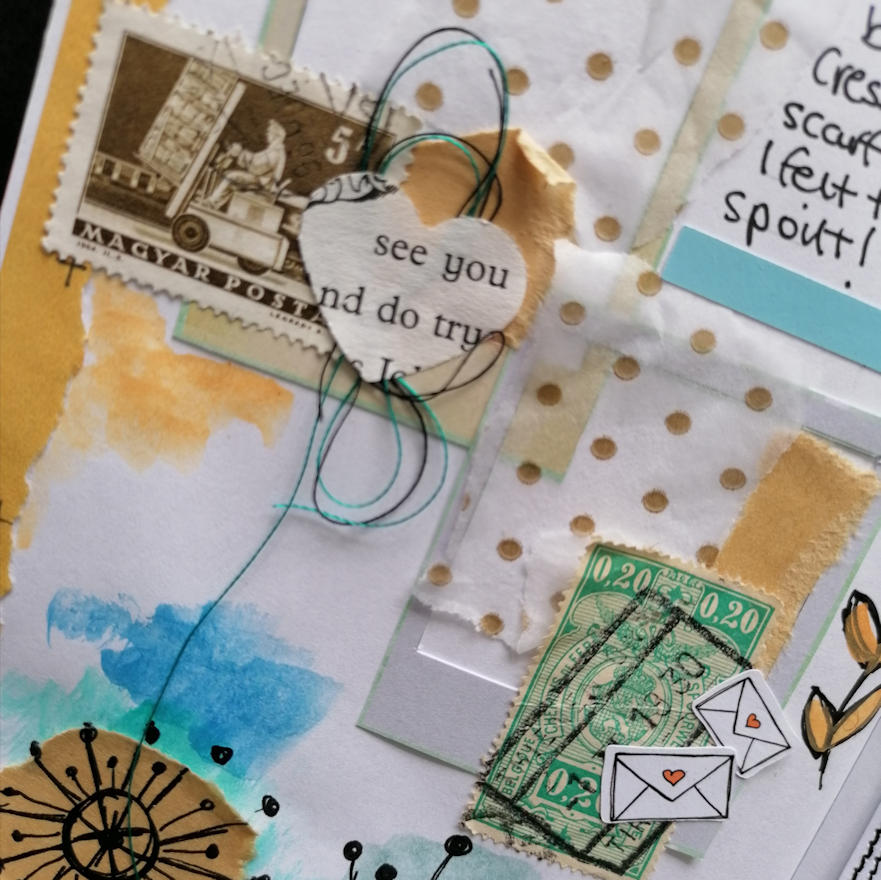 .
I'm pleased with how it turned out and hope that you have fun using your own kits! I can't wait to see what you create!
Love Philippa x