All Treats and No Tricks
.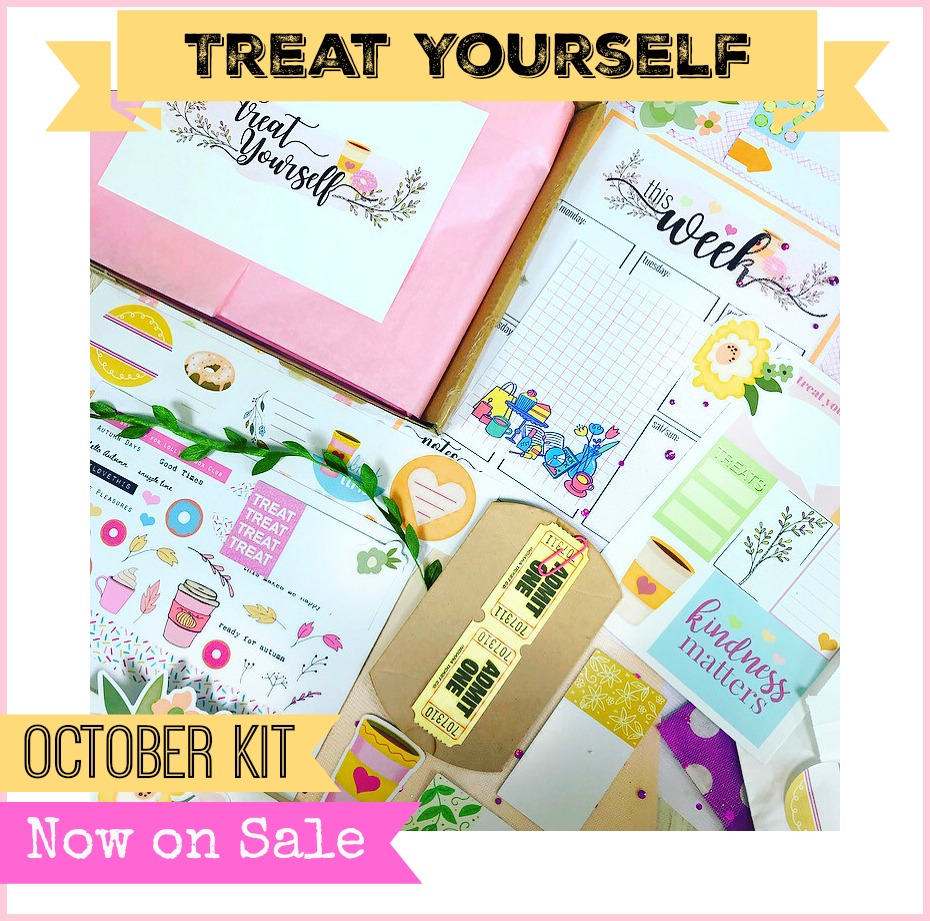 .
Yay!!! It's new kit time.
I always love the start of the month and sharing what's coming up.
This next kit is all about treating yourself. Being kind to 'You'.  It's pretty. It's fun, It's seasonal. It's the perfect treat. This kit also includes a DIY kit and a fun collaboration with a challenge.
.
Inside this pretty box you will received lots and lots of exclusive items such as stickers, patterned papers, notebook, journaling cards, die cuts, fun embellishments and lots more… 
Every thing is cutely wrapped so you feel like you a receiving a box full of gifts and it's all wrapped and packaged in a way that you can reuse everything on your projects. 
.
Katie is a super talented designer and creator with an an amazing blog for inspiration, a new YouTube channel and an online shop too. Find them all here.
And Katie has created little notepads for this kit along with some fun journaling prompts that we will be working together on in the chat group.
.
It's going to be a fun month!!
.
Looking forward to this treaty month.
Lisa xx