How to Put Together a Happy Mail Flip Book – with Kerry
.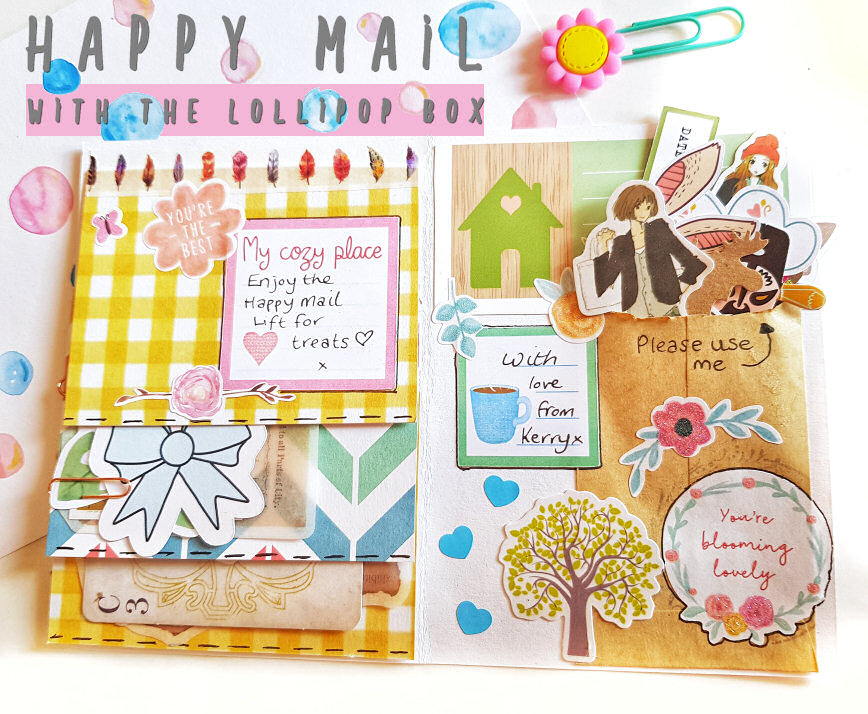 .
This month over at The Lollipop Box Club Chat it is all about making and sending Happy mail, so I just had to get involved. Who doesn't love receiving lovely stationery and snail mail in the post?
I have mainly used the September 
Lollipop Box Kit
 and it is a stunner!
.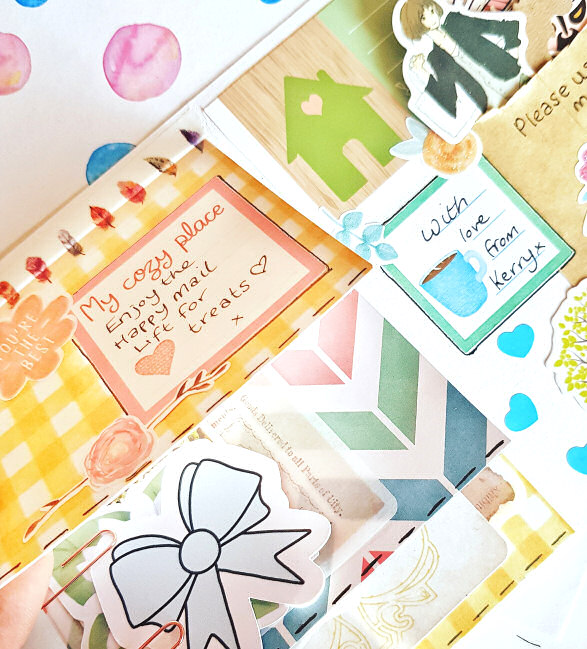 .
I decided to make a card style flip book with many different layers and flaps that lift up to reveal goodies.
I used one piece of A5 card from the kit and scored it then folded it in half to make the base of the card. Next I added small pieces of cut card in layers on the left and secured at the top with washi tape. These layer over each other so they flip up like a photo album. I used paper clips to attach ephemera and die cuts to each later with a little note on the top layer.
.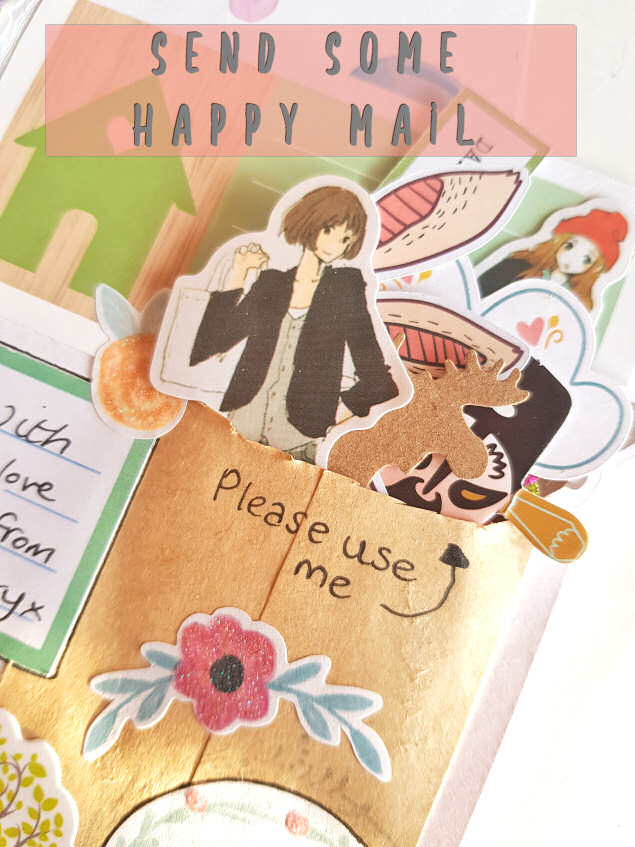 .
On the right side I added some of the cut apart card as decoration, then glued on the cute little brown envelope which I then stuffed with more goodies. I finally added decoration with some of the wonderful stickers and die cuts and added pen and messages.
.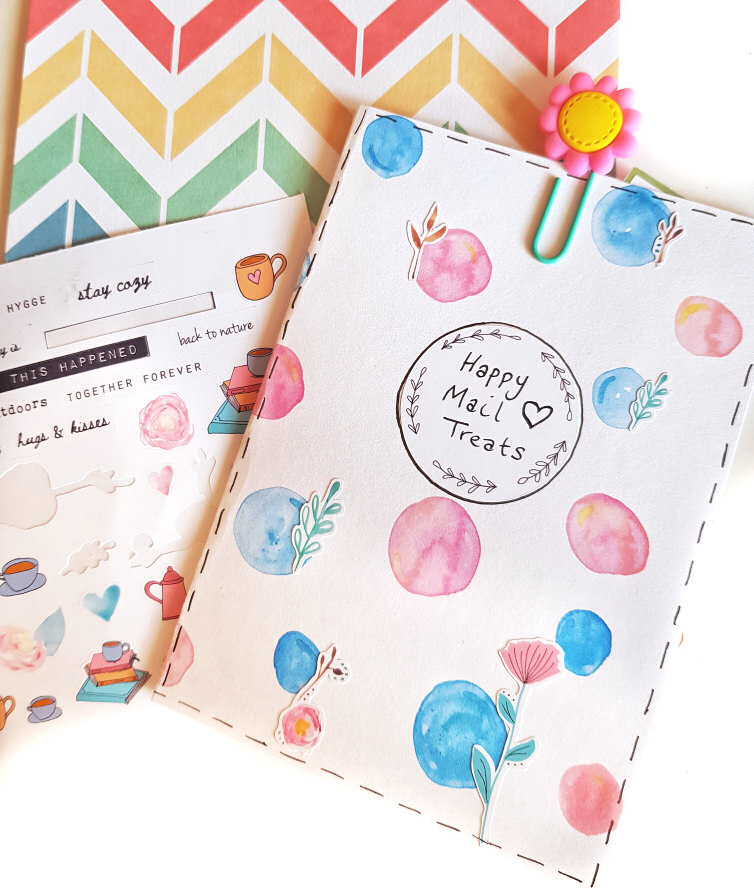 .
I put the final touches to the front of the card, which I wanted to be clean and fussy free because of all the goodies inside. It then all folds closed secured with a cute paper clip. Viola, all ready to send to my happy mail swap partner once they are allocated. Lisa often runs swaps in the group so make sure you join up to get involved in the next one.
.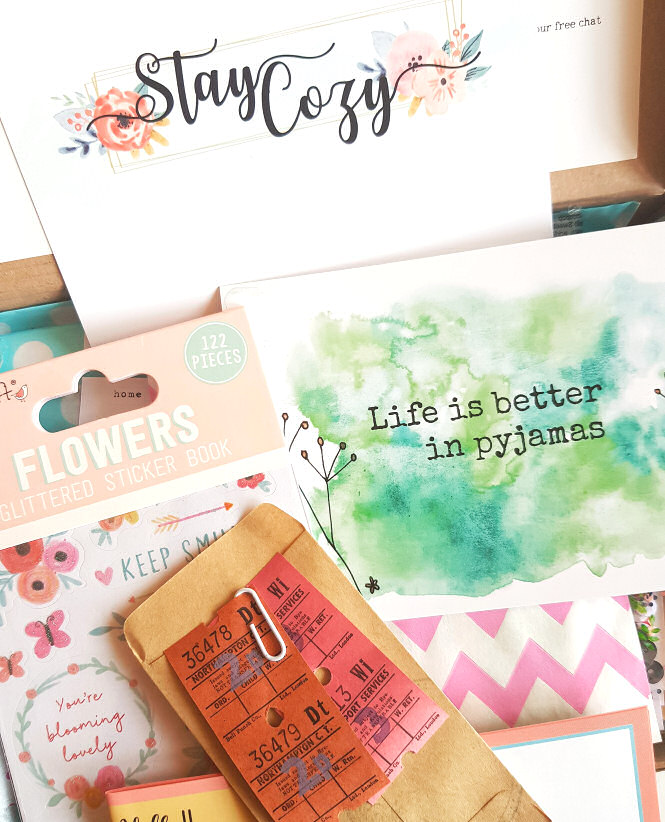 .
I'm loving the happy mail and loving all the September kit, there is so much still left to use too.
Take care and happy creating,
Kerry
kerrymaymakes.com