Autumnal Decor Wreath – by Vicki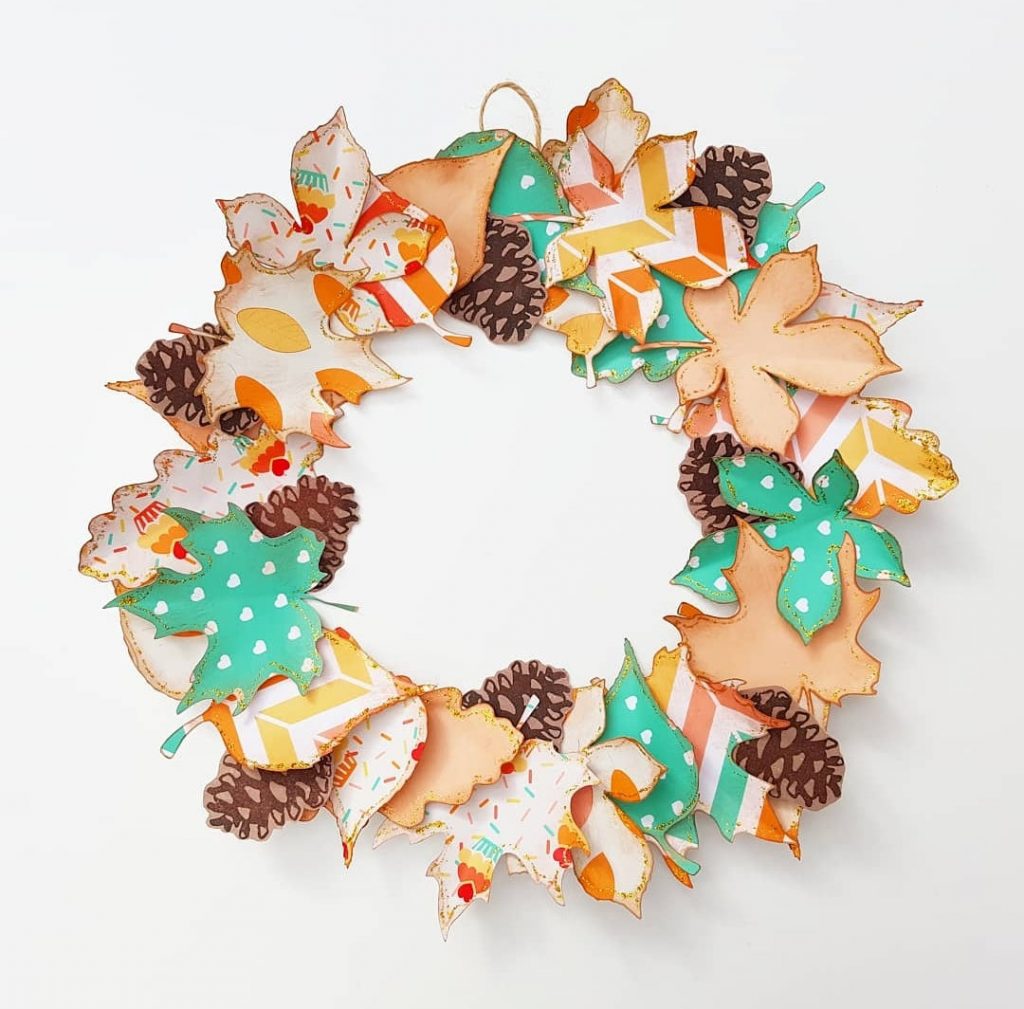 Hiya, I love this time of year with all the warm cosy colours and this September kit here is like a warm cosy night in a box!
As soon as Autumn starts I like to get all the fairy lights and pumpkins out and thought this wreath would be a perfect addition to them.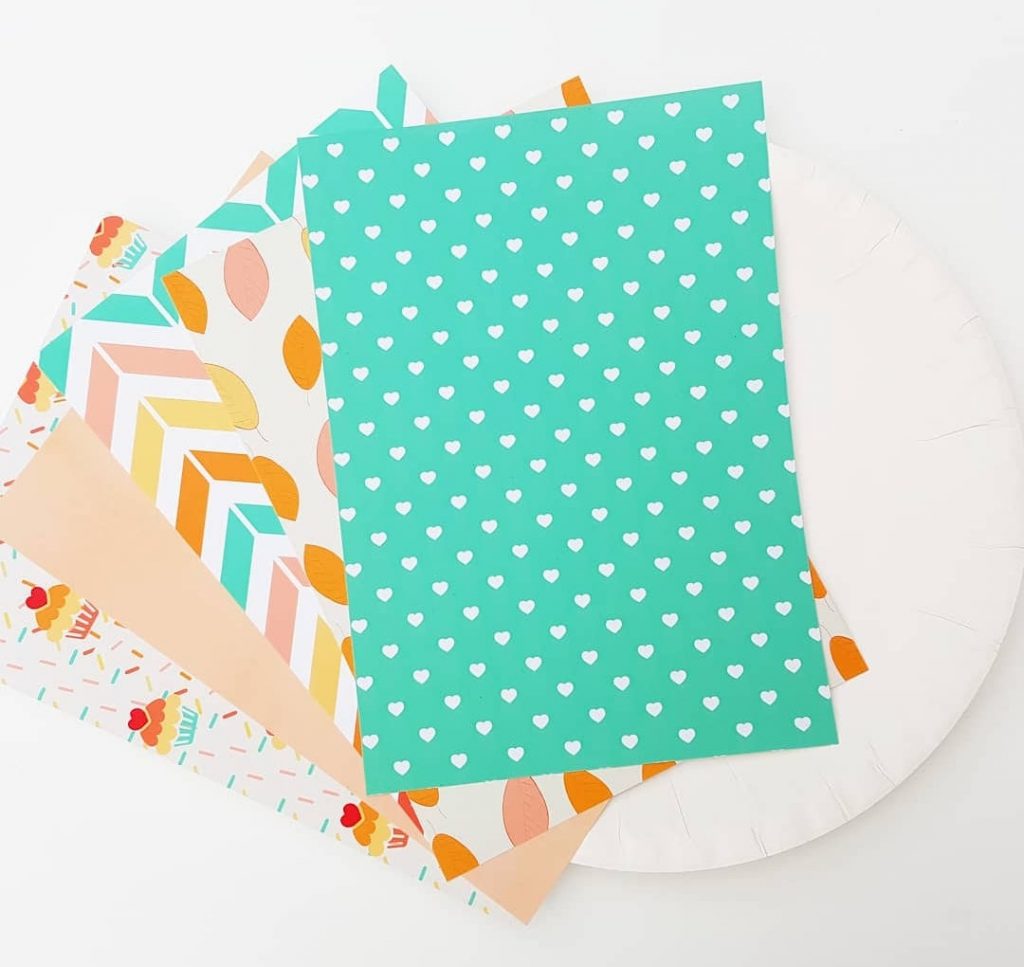 I used a paper plate and cut out the centre to make a base. I cut about 25 leaves from the different papers and added some brown ink around the edges. I wanted a bit golden sparkle so added some glitter around the edge too.
I felt it needed a bit of darker colour and knew my pinecone stamp would be perfect for this time of year. I cut out the pinecones and once the glitter was dry I started to glue them onto the paper plate base.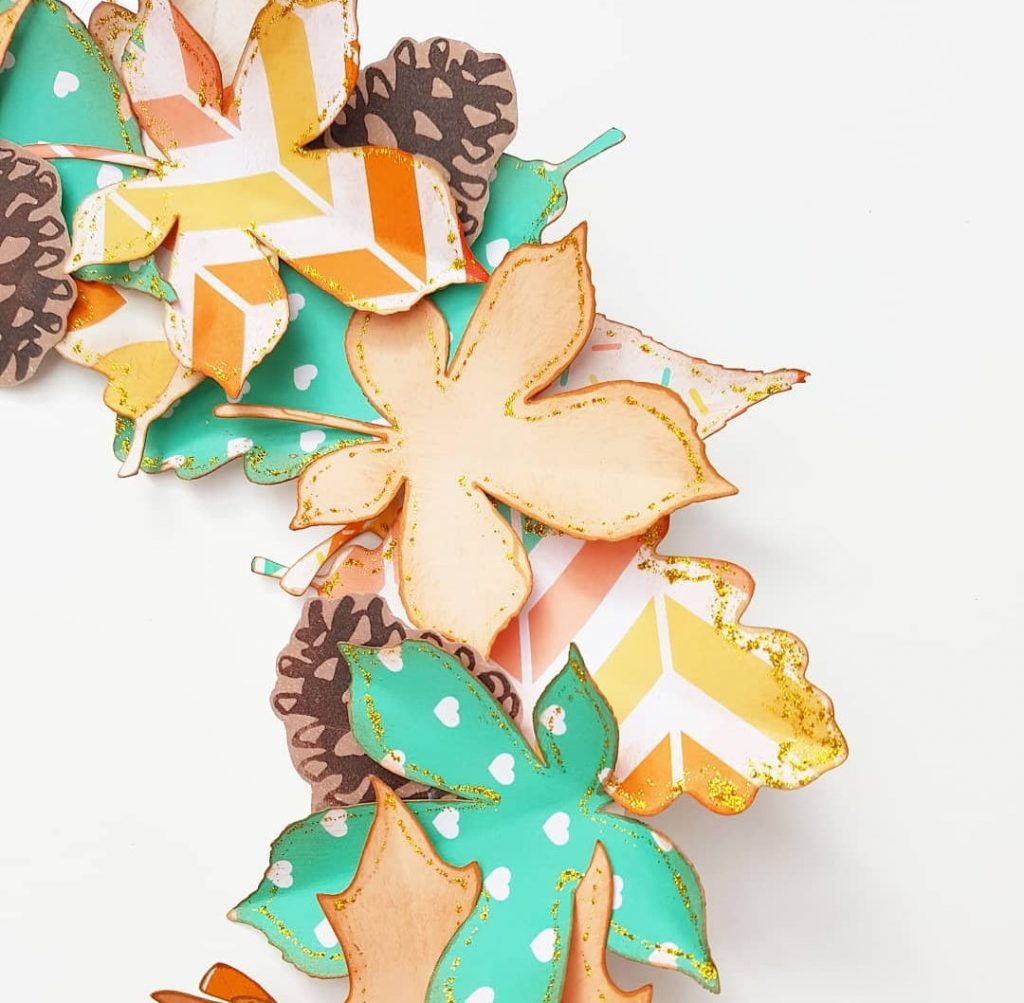 I popped a little bit of the twine from the DIY kit into a loop at the back so it's easy to hang up!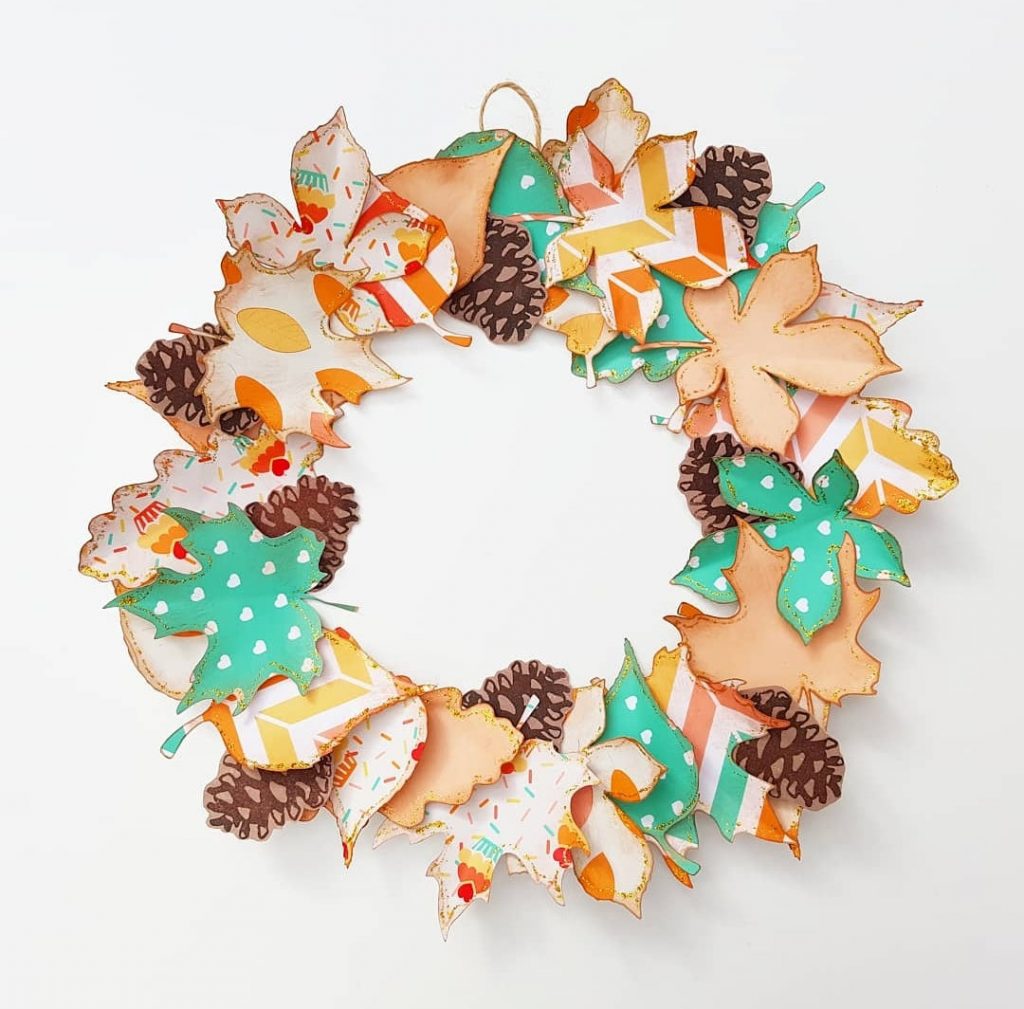 Have a good day!
Vicki X