Bullet Journal July Weekly Setup – by Danielle with video
.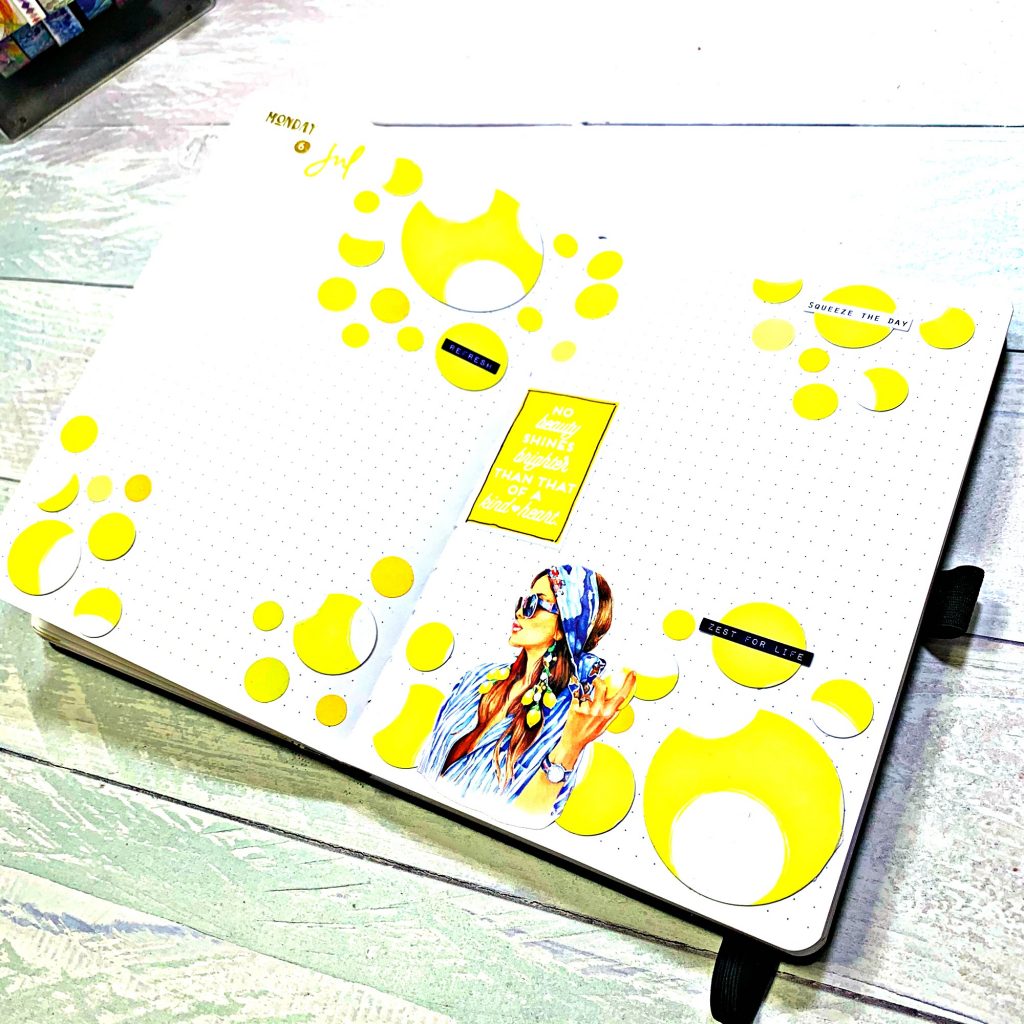 .
Hiya Lovelies!!
I've got my weekly bullet journal setup for July for you today!
I love the scrapbook-like style setups at the moment. I don't really have a structured layout and just go with the flow. Some days I don't do much and others I have multiple things planned so I feel this system works for me.
I decorated with papers, stickers and other bits from the kit as well as stickers, washi tape and stamps that I have in my stash. I used the vellum from the kit to stamp the lemons on so I could see where I wanted to position them in my monthly set-up. Since they were there I decided to use them on one of my weekly layout spreads.
.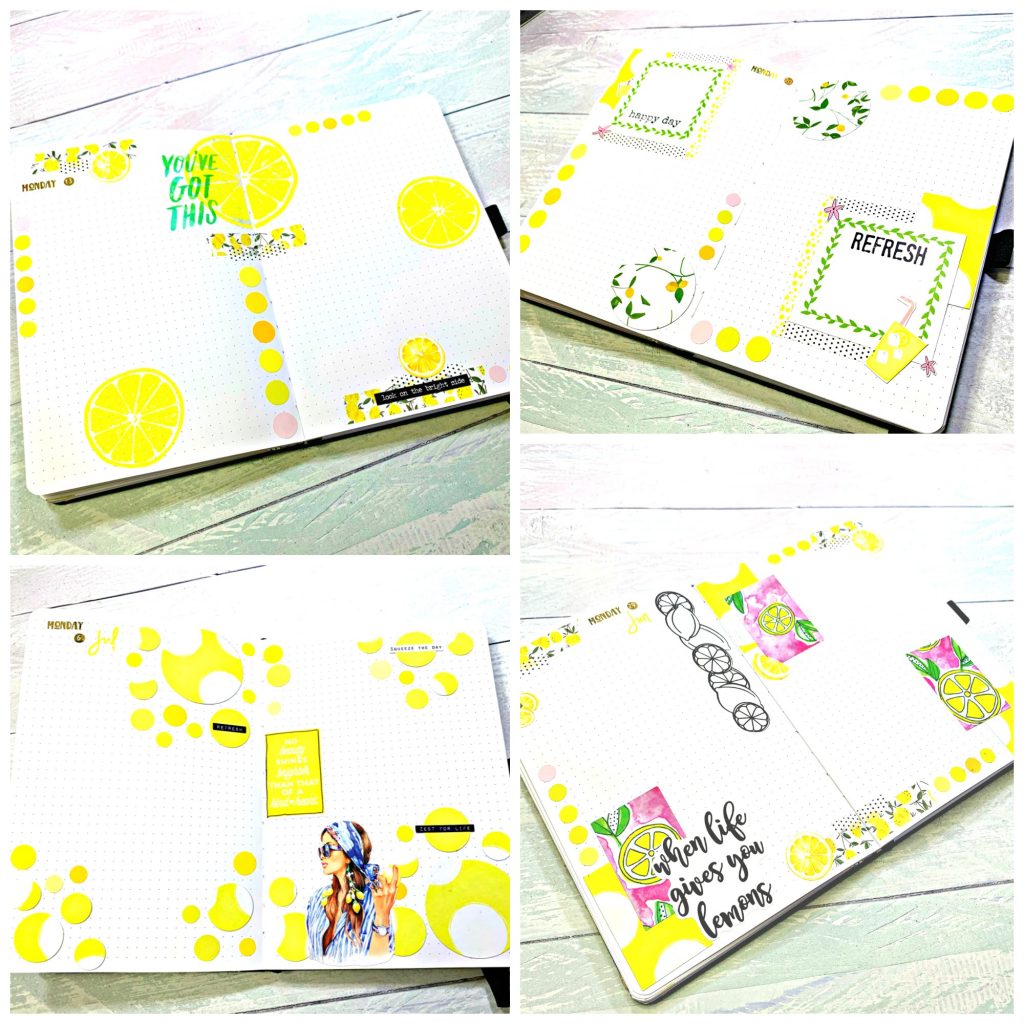 .
I also used the cut files that Laura kindly created for the kit but I made it into a sticker on my Cricut to contrast against the bright colours.
Can I just mention how much I love the dotty spread? It reminds me of lemonade bubbles! So simple but I love it! All I did was punch out circles with a different sized circle punches. I also created some dot stickers in the same colour theme as I didn't have a really small circle punch.
I hope these pages have given you some ideas in what you can do in your bullet journal or if you are thinking of having one!
Take care and stay safe and healthy!
Danielle.