Best Day Ever – Creative Journaling with Vicki
.
Hi Guys,
I hope everyone is managing to make lots of cute things with this months kit!  It's just so cheerful!
We had our first visit to the kids Granny this month for her birthday and I had a little bit spare time this week so managed to get the photos in my journal!  Unheard of!
.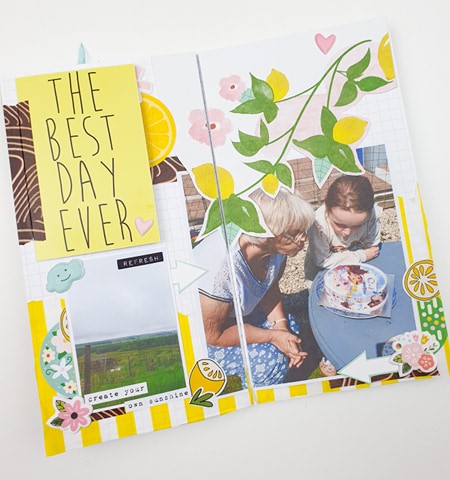 .
I've fussy cut around the pinky paper with the lemons and flowers on and added it to the top of the page.  I left the edges free and slid the photo up underneath.  I've used one of the packaging bags to add some yellow to the bottom of the page.  I like that I can just see little peeks of the yellow stripes.
.
.
I made little clusters along some of the edges of the photos using the wood grain washi, stickers and arrows from the postcard.  I've used the card that came with the bow embellishment and covered the back with white card so I could add my journaling.  I found some small puffy stickers that I'd bought a while a while ago and thought the flowers went well with the paper I used.
.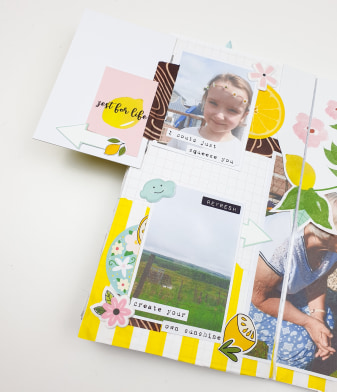 .
I love how the page turned out and how easy making these pages are with the kits!
Vicki