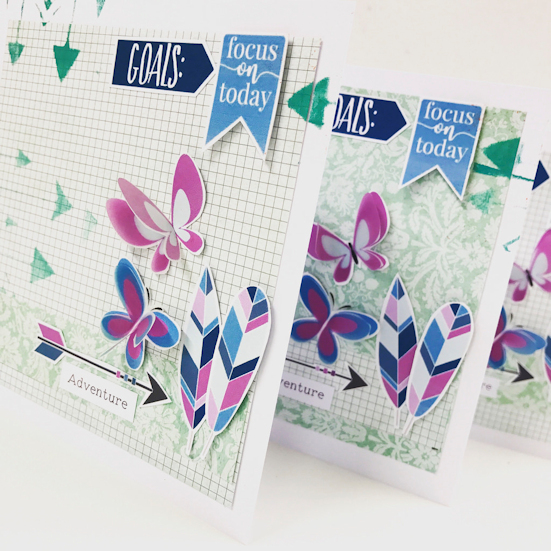 Hi. I'm making creative cards using my June kit today.
When I make cards I tend to make a few at the time. It doesn't really take any longer as I keep to the same design and I do like to have a box of ready made cards…just in case.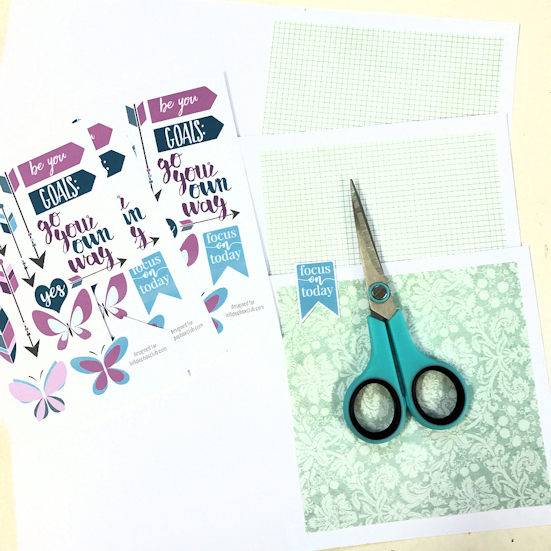 I started off with some 6×6 white card blanks, the papers from the kit and the printables which can be downloaded here. If you are a subscriber you will receive a code to download for free. I cut out a few of the elements on these cards to create embellishments.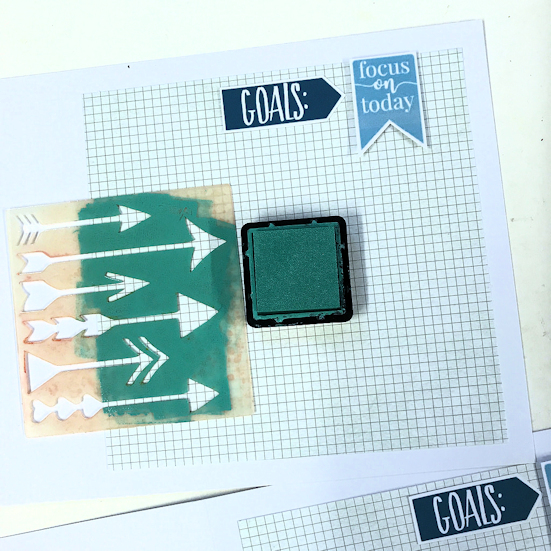 I used my stencil from the kit too with an ink pad.
It's not a crisp look using an ink pad with the stencil in this way, but I wanted it to have a more subtle look like this so it suited me well.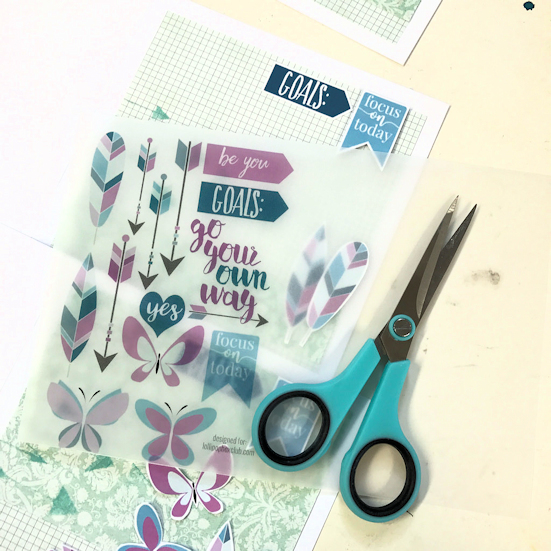 I printed off more of my downloads, but on to vellum this time. That's what I love about downloads. Once you've downloaded them you can use them as often as you like. If you don't have vellum you could also use thin printer paper. I like the transparency using the vellum though.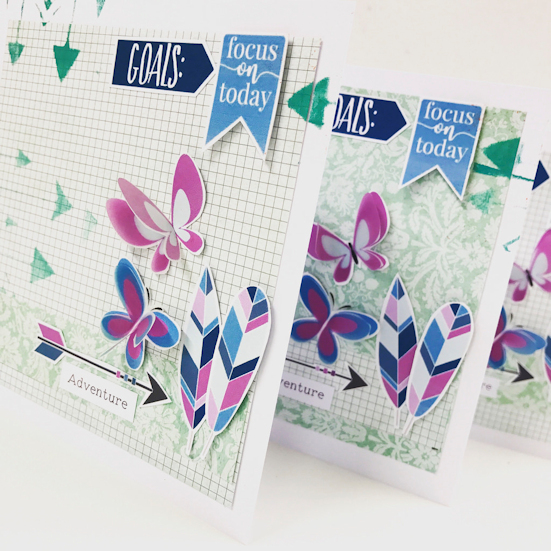 I then finished adding the elements from the postcards and then duplicated the butterflies by sticking the vellum butterflies over the top but only sticking the centres down and lifting up the wings.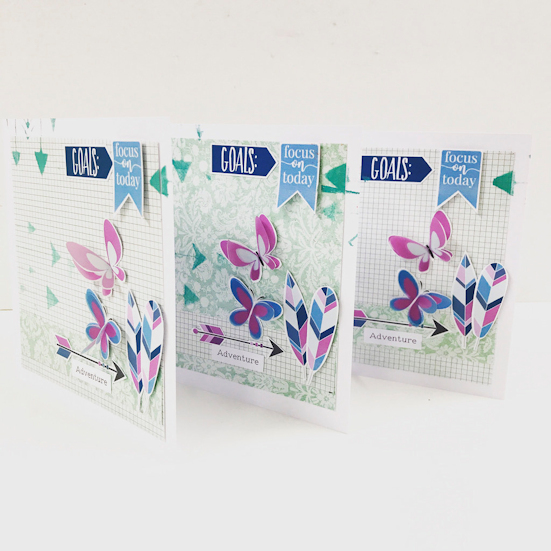 They look so pretty!!
Happy card making : )