Creative Journaling – Tickets, Text Messages & Pockets – with video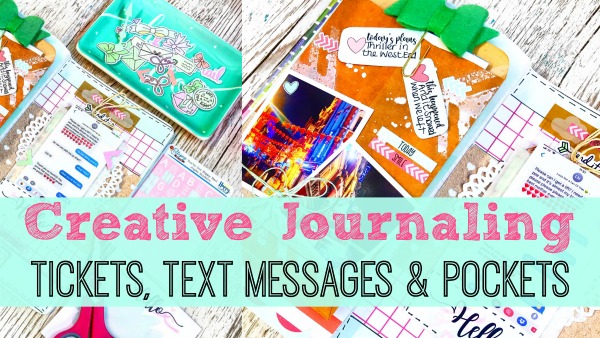 Hello, I'm working in my Travellers Notebook today, so I hope you'll enjoy my Creative Journaling.
I do also have a short video where you can watch these 2 pages being created here.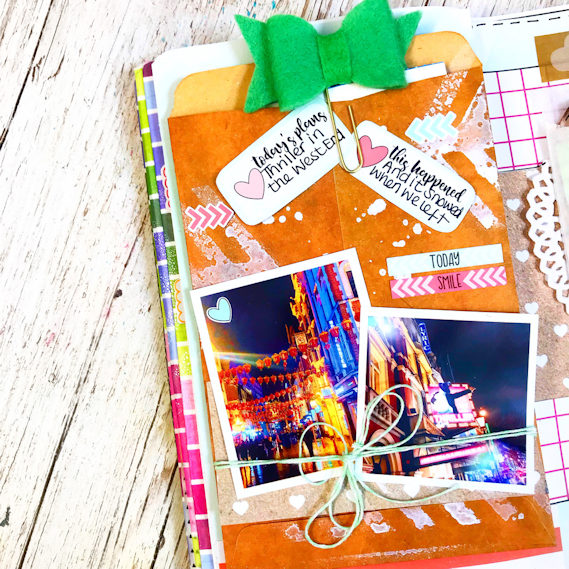 The first page I've created to keep some theatre tickets safe. Everything I have used comes with this new 'I Love Happy Mail' kit here.
I've also used this larger arrow stencil here which is an addon this month. Along with this white ink spray here.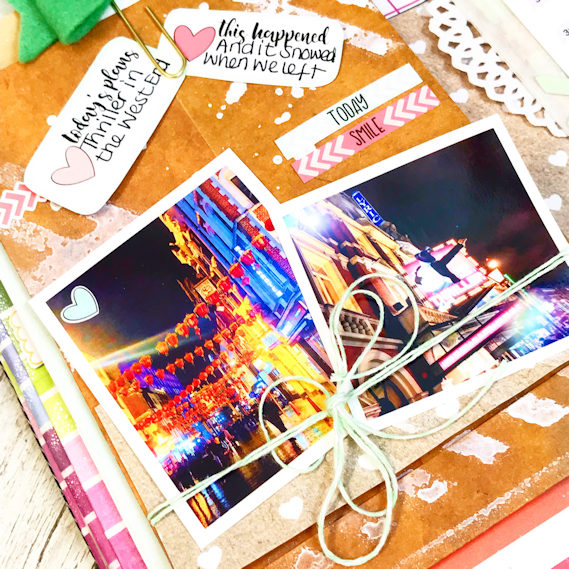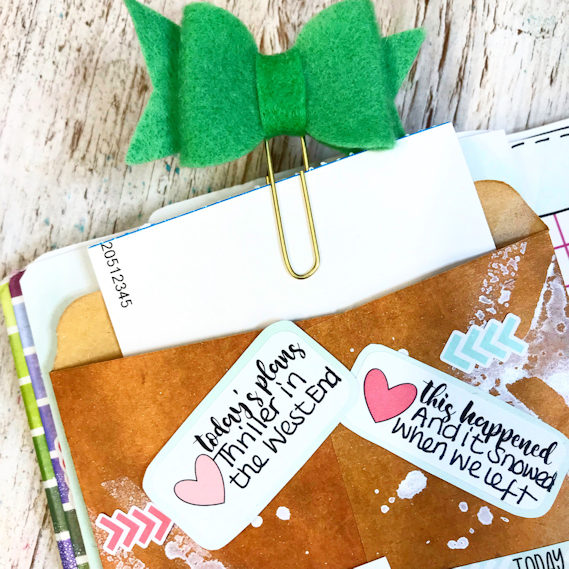 And I've used the planner clip this month to clip the theatre tickets to the pocket and I've used the stickers for a little journaling too.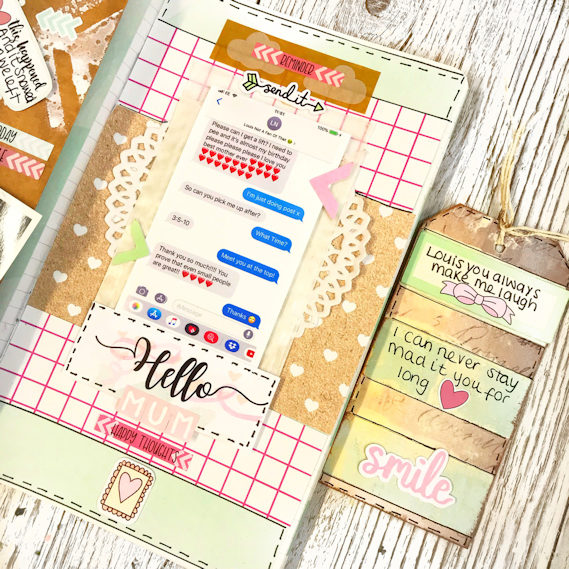 For this second page I wanted to document a text message. Do you ever do that? I quite often screen shot a text message that I want to keep. This one made me laugh from my son Louis just a few days ago.  I created a little tag to go inside the glassine envelope. I then also printed off the text message to add to my page.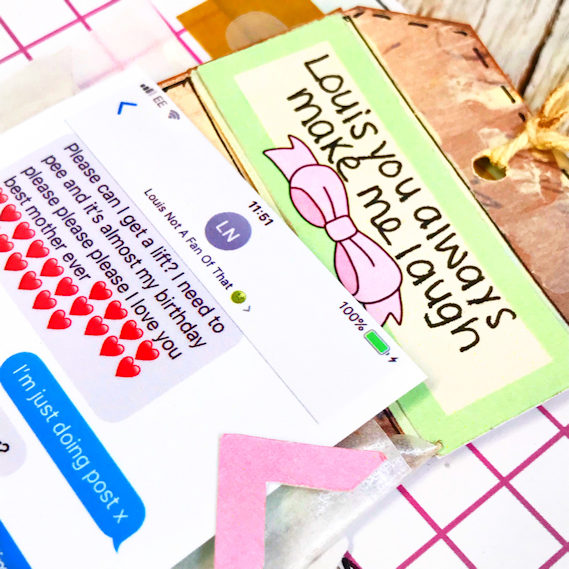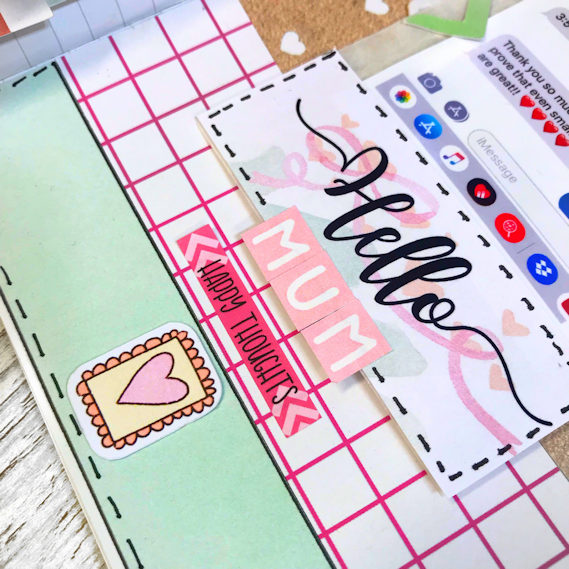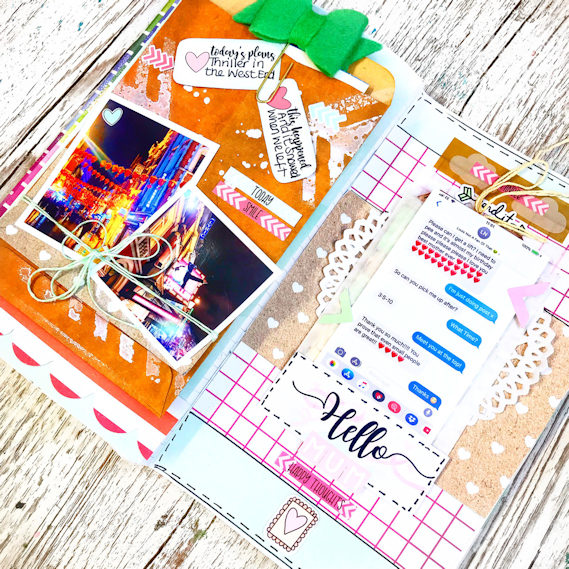 I really hope that you like these 2 pages that I've created. It's fun sometimes to document every day stuff, like a text message.
Let me know if ever you document things like text messages or emails too?
If you would like to create a page documenting a text, email or something similar, come and join in with this challenge in our chat group here.
Don't forget the video here…
Thanks so much.
Lisa xx