Bunny Pocket Pouch – Emma, Project Sparkle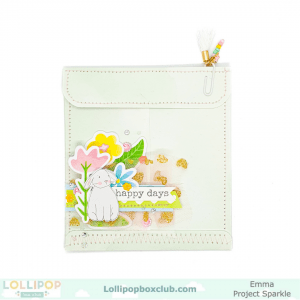 I was so excited to dive into this months kit and get playing with all the adorable bunnies and pretty spring colours. I decided to remake an old favourite of mine, these little envelopes are sometimes called coin pouches or seed packets and they are so simple to make.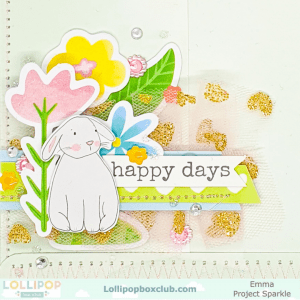 In the video, which you can find here, I show you how to create these pouches in a few short steps. I'd love to see your versions of these pouch envelopes, so don't forget to tag me!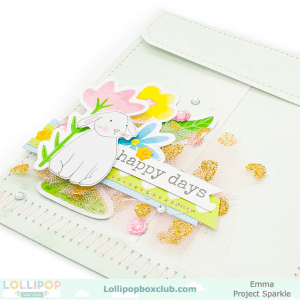 Adding stitching really took these to the next level and created a perfect base for me to start embellishing.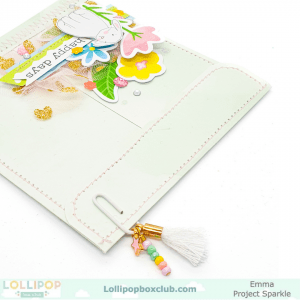 I started with a strip of tulle which I ran through my sewing machine to make a ruffle. Layering some paper strips from the kit, along with stickers and one of the sentiments from the postcard I made a little cluster in the bottom corner.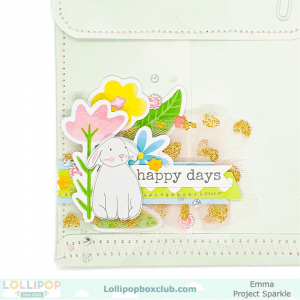 I needed to add a closure to the top flap and toyed with a few ideas, but settled on a paper clip, which I jazzed up by adding some pretty wire wrapped beads, a tassel and a charm.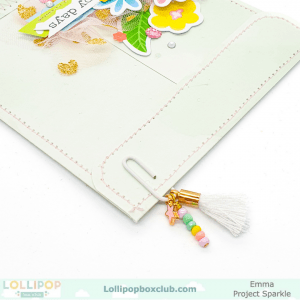 VOILA! It's finished. Pretty packaging all ready to hold goodies inside your next happy mail. You could even pop a gift card inside one of these for a special occasion. I hope you have enjoyed crafting with me today and feel inspired.
Craft again soon, Emma. X