Easter Eggs
Hello, Amy here today sharing with you another 12×12 scrapbook layout that I've created using March's "Some Bunny Loves You" kit.
I started by cutting 6 egg shapes out of three of the patterned papers in the kit. I used a cutting machine, but they are a simple shape so you could cut them freehand or create an oval template to use. I used the green paper, the pink dotted paper and the blue ribbon paper. I cut two of each colour, and of these I cut one of each colour along the middle in a zigzag pattern to make them look as they are cracked in half.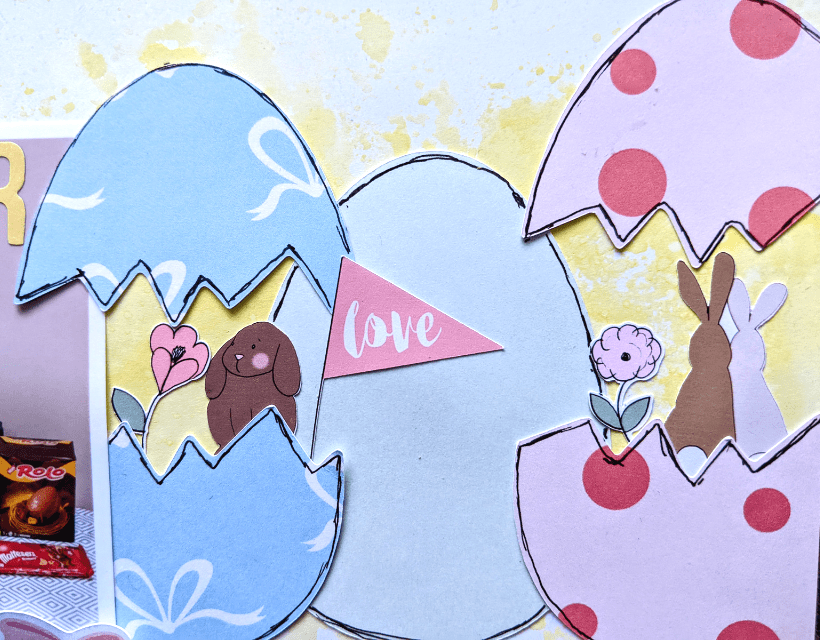 On a piece of thick 12×12 white card I painted a horizontal messy stripe of yellow ink. I made sure it had very irregular edges and a splattered look too.  On to these I placed my 6 eggs in a row, with my 3×4 photo in the middle. To make the eggs stand out more from the background, because everything was quite pastel shades, I outlined the eggs in a sketchy black doodle. I got this idea from one of the patterned stripes in the paper. I actually decided to use this stripe of eggs as a border at the top of my page.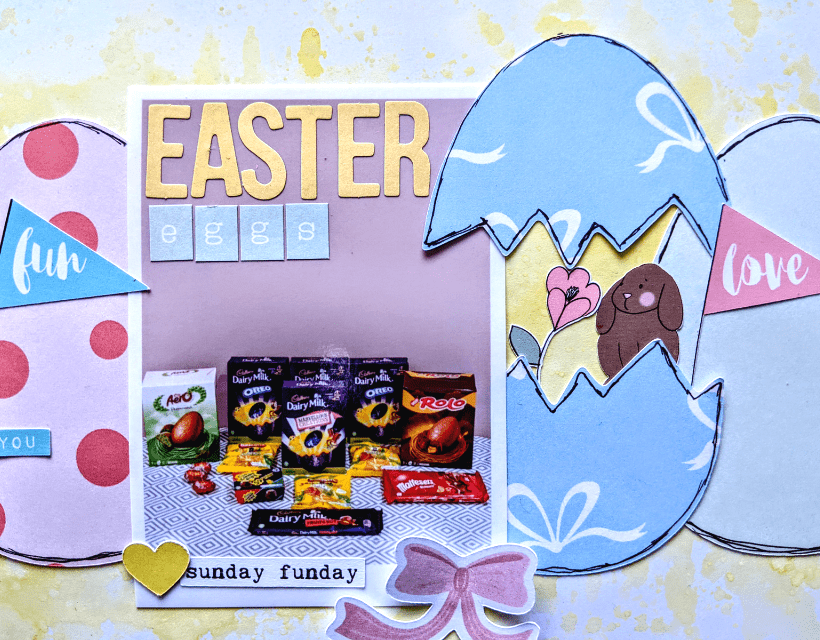 Next was the very fun part, I used the rabbit die cut and the sticker sheet to make it look as if the rabbits were peeking out of the cracked eggs. I also added some other stickers to the eggs, as well as the photo. I added my title directly on top of my photo.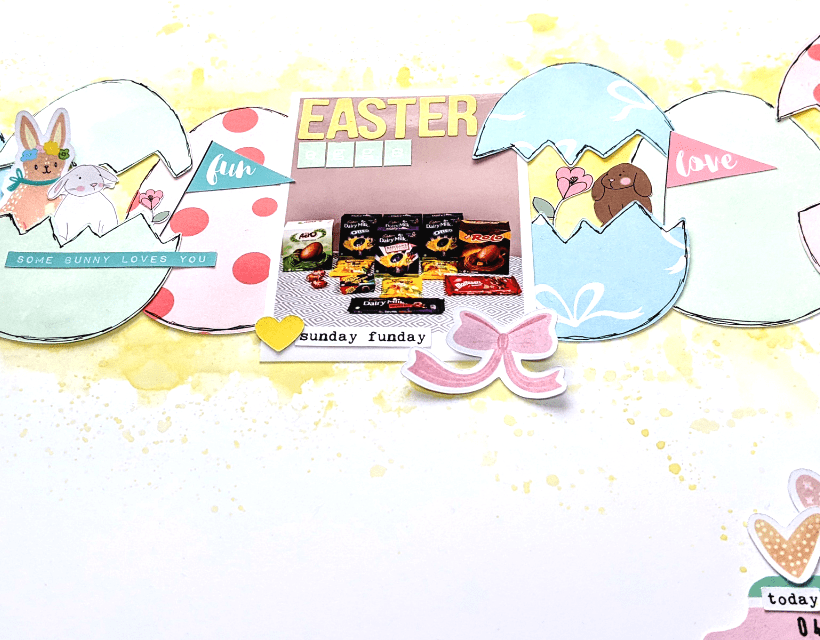 I finished my layout by adding a border to the bottom, this was another stripe from one of the patterned papers. I just had to use all the bunnies on this layout! I added one of the tabs and stamped the date onto it. Then finally added a few of the heart die cuts for extra detail.
Thank you for coming to take a closer at my layout, I hope its provided some inspiration for your kit.
Take Care,
Amy