Easy Pocket Flip Page – with video
.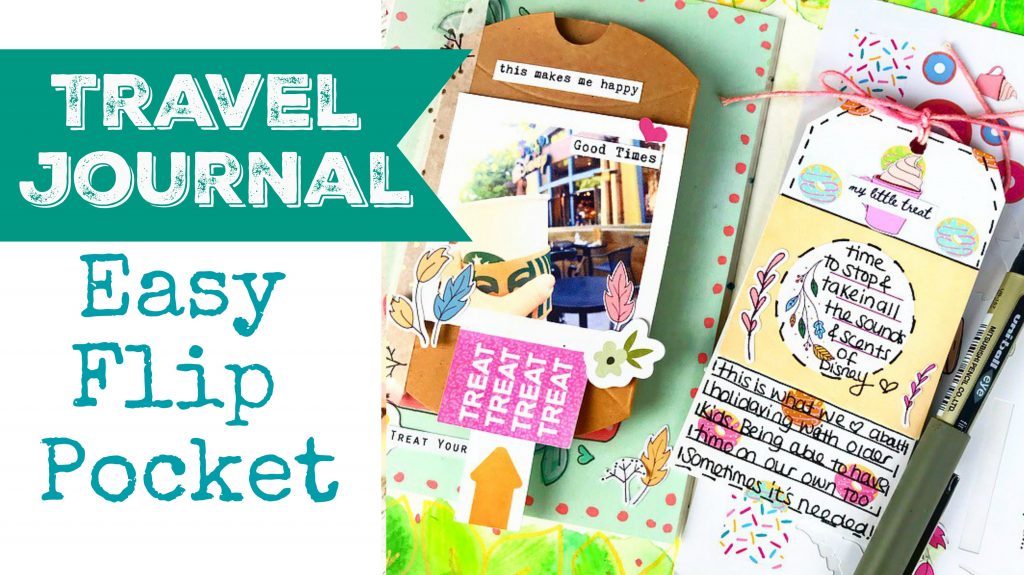 .
Hello!!! I have a new page in my travel journal to share with you. I'm so happy with how this turned out.
If you'd like to see the full video of this coming together, you can view it here.
.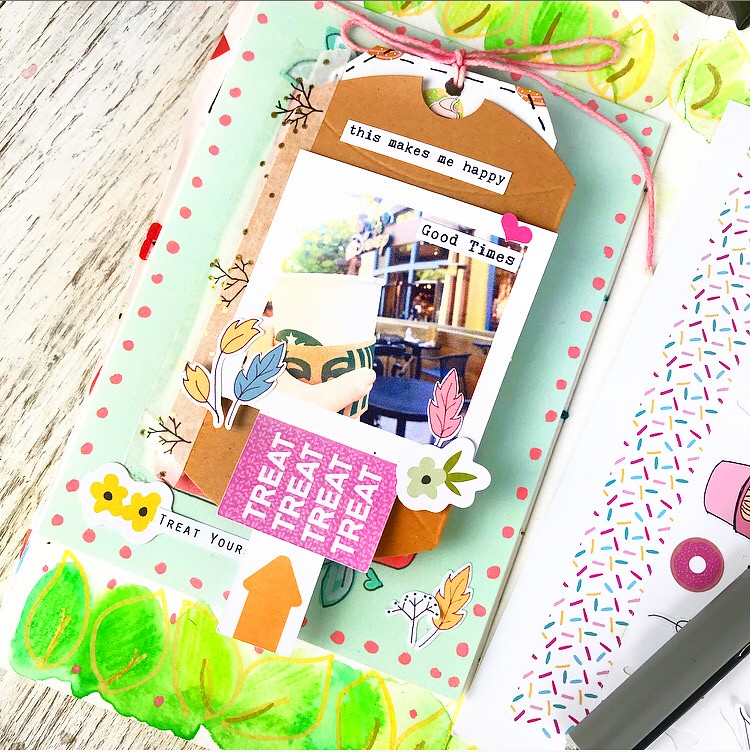 .
I wanted to document a peaceful morning during a very busy 3 week roadtrip. Sadly, this is the only photo I have. But I still want to remember this morning and made the most of it anyway. I didn't let it put me off telling the story.
.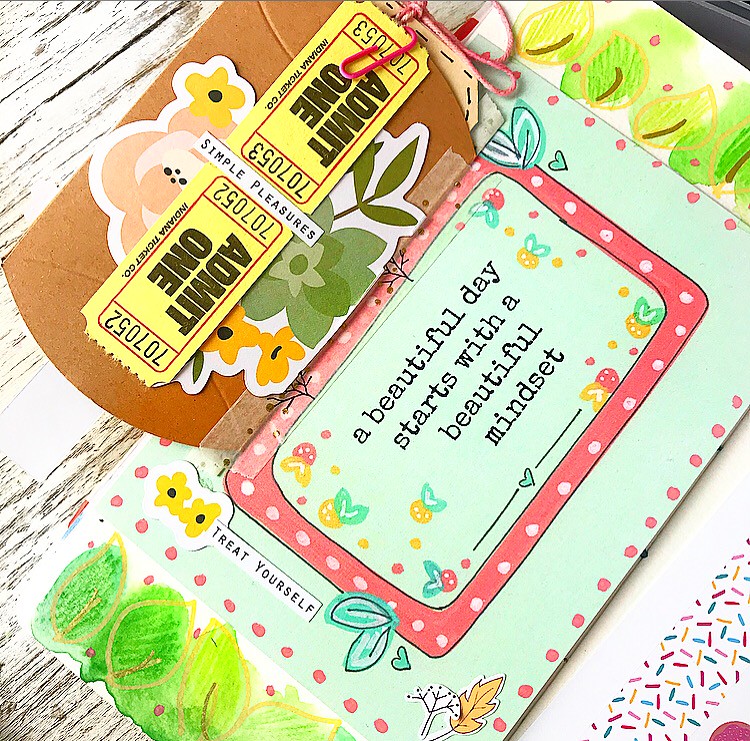 .
In the video you will see me using watercolours, pencils and posca pens to decorate around the outside. I then use the postcard that I made for the kit subscribers this month. The quote just went so well as on this particular morning we'd left the kids having a lie in and we'd headed out for some time on our own wandering and having coffee in Downtown Disney.
.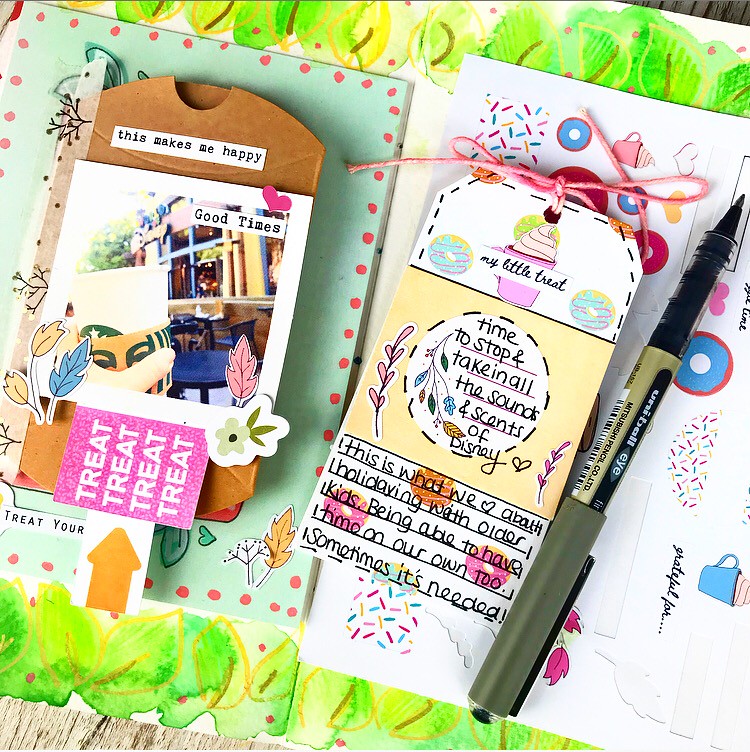 .
I created a little hinge using washi tape on the one side to hold my little kraft pocket in place. This anabled me to flip the pocket over to reveal the postcard underneath.
I made up a tag that fits nicely inside the little pocket/pouch (everything comes in the kit). And I was able to journal on the tag. Front and back.
.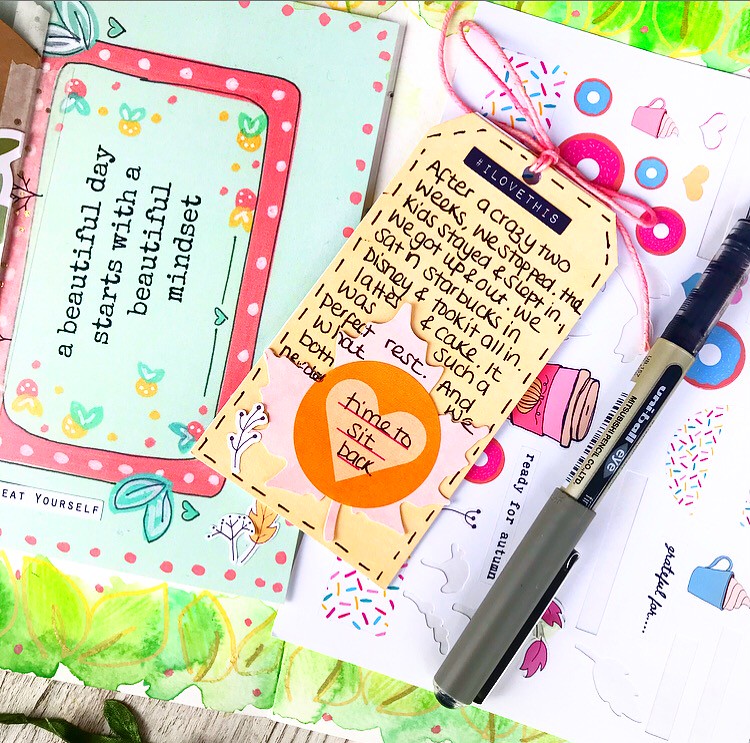 .
It was such a fun page to create and despite not even having a photo of the 2 of us, I've been able to remember a really lovely morning.
I hope you like my page too and I hope you enjoy the video.
Thanks so much.
Lisa x