Scrapbooking a New Style with Carrie
.
Hi Lollipops
How are you all? How have you been getting on? I have to confess that I have been struggling a little – struggling to keep positive and to make the time to craft and create things.  I decided to mix things up a little to see if that helped to inspire some mojo magic and decided to try scrapping at a different size and in a slightly different format.
.
I took some spare disks that I had from my Happy Planner stash and used my hole punch to create some pages to turn into a disk-bound album.  This smaller size feels a little less intimidating, sometimes the pressure to create on a 12×12 is huge – especially when you are creating for a design team and haven't made anything for a while…
.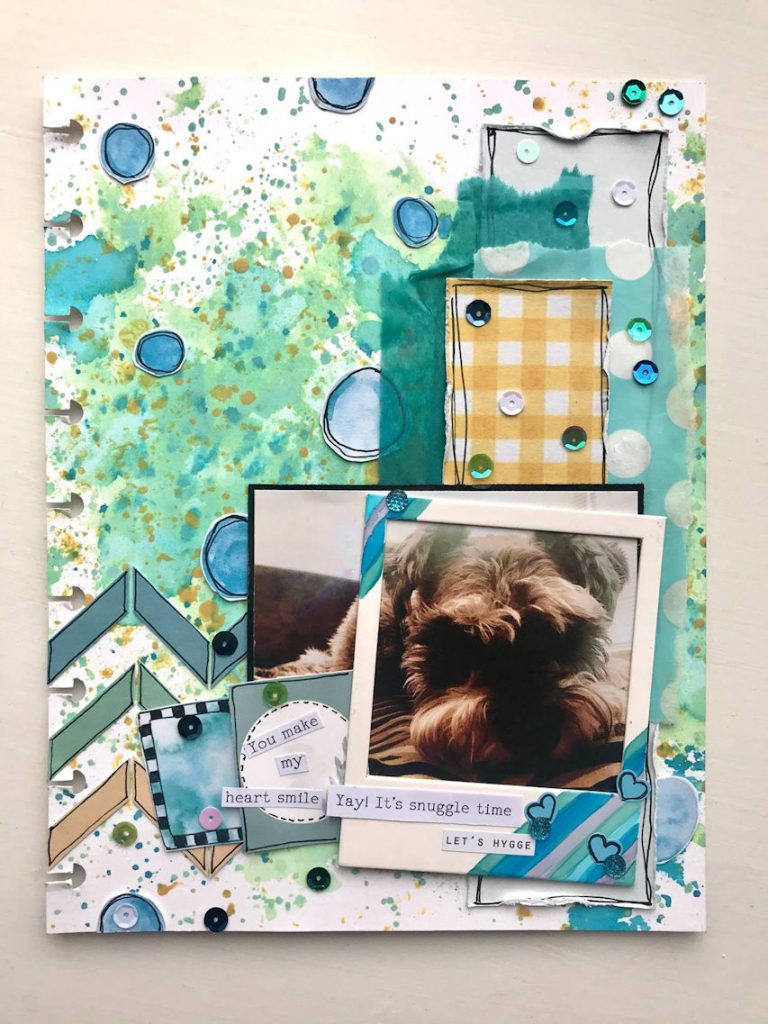 .
This smaller page just feels a little less formal – and a little less pressured
.
I created the background using watercolour paints and inks and just made it really messy and just had fun with it.   I think that sometimes we forget that creativity is supposed to be fun, its an expression of what we enjoy, its not supposed to be about making something that gets all the likes on social media, but about making something that makes your heart happy.
.
The papers in the kit this month were delightful and I used these and the packaging from the kit to form the layers behind my picture and then added some colour to the frame that came in the kit using my Copic pens.
.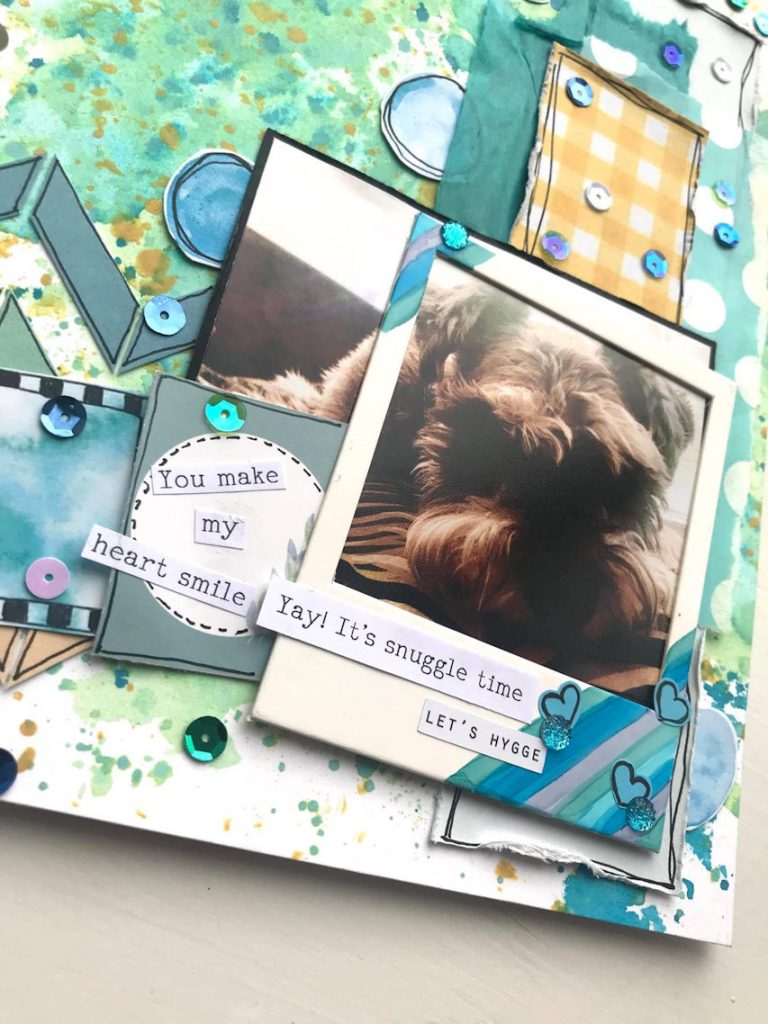 .
I used the cut apart postcard to add some embellishments and cut some of the chevrons from the chevron paper and added these the left hand side of my cluster.  I also cut some of the blue splodges from the blue and pink paper and stuck those around the layout.
.
To finish off I added some of the little blue hearts, the blue gems and some sequins for some sparkle and then some of the words that complimented the super cute picture of Scamper.
.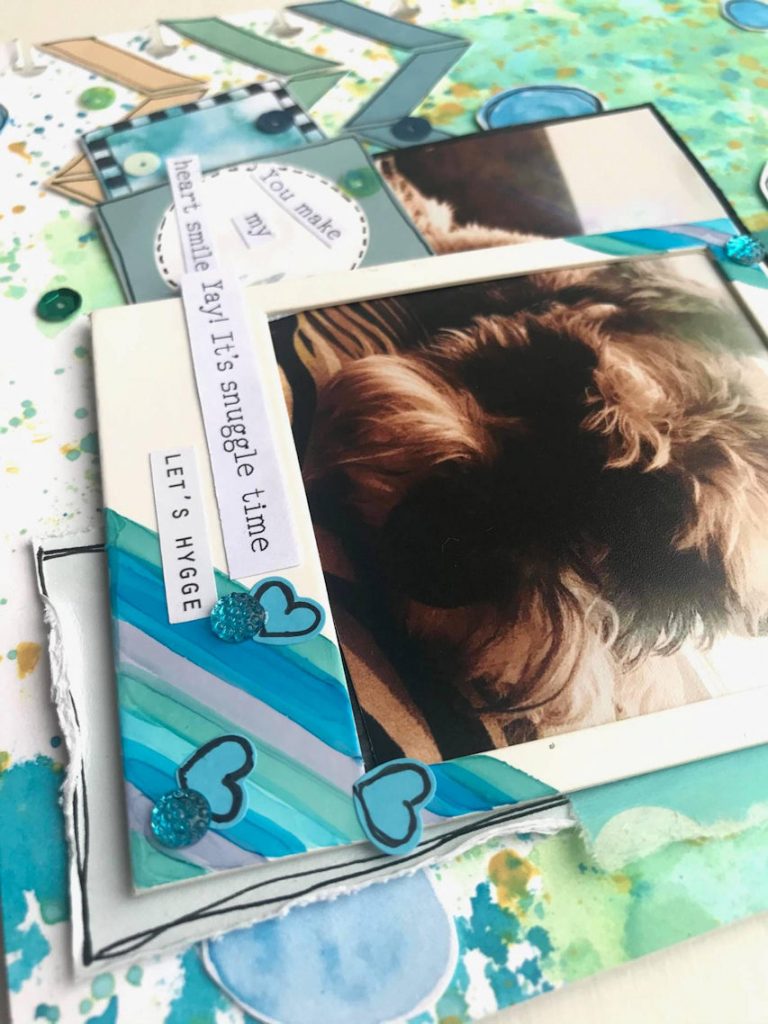 .
I enjoyed making this page, even though its not in my usual style and I am going to continue working in this format for a while to see if it helps to keep my mojo intact! I am also going to journal a little every day – to see if that helps to keep my creativity flowing too – little and often is best at the minute I think, we all have to be kind to ourselves.
.
Take care all
Much love
Carrie xo