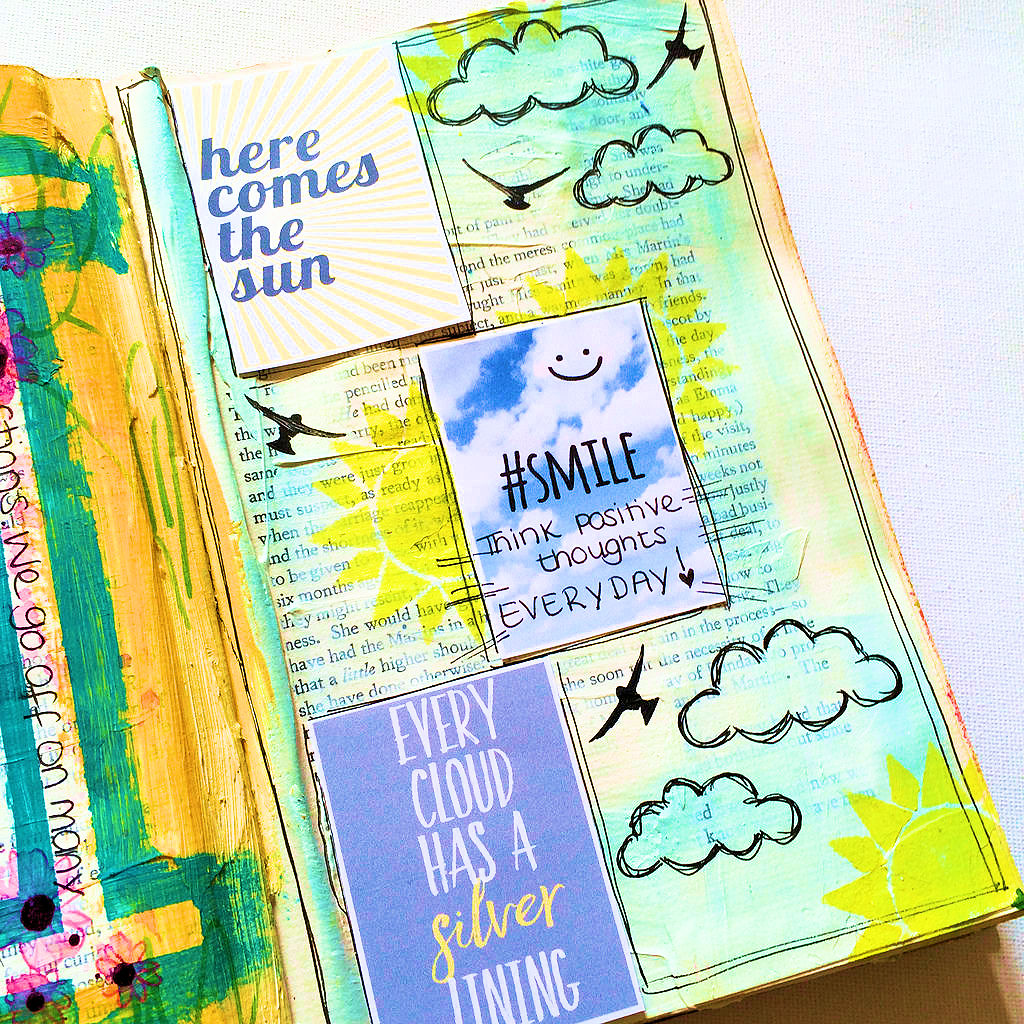 It's time to enjoy my art journal.
I always find it so relaxing to take a little time out and just play. It's such a relaxing thing to do.
Today I'm going with this month's cloud theme. I'm using the exclusive printable from the April kit and also this stencil here which is now available in the online store for £5.95 with free UK delivery.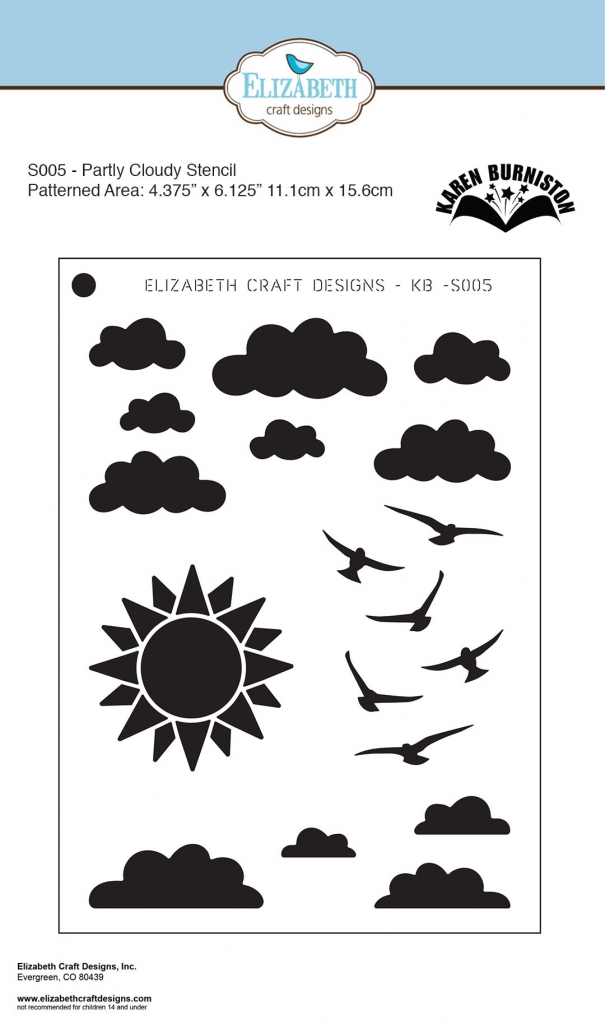 I'm a big fan of stencils and masks and have a really nice collection that I've built up over the years. They are always something that I'm more than happy to spend my money on. I like the fact that they don't cost loads and they last for years and years. Unlike when you buy things like stickers or embellishments. They are lovely and all but once you've used them that's it. To me a stencil is money worth spending and I use them over and over again.
I've just painted a page in my art journal white to get me started. Then I've taken a small sponge and some pastels and gone over the page, heavier in some areas compared to others. I like these pastels as they shimmer a little.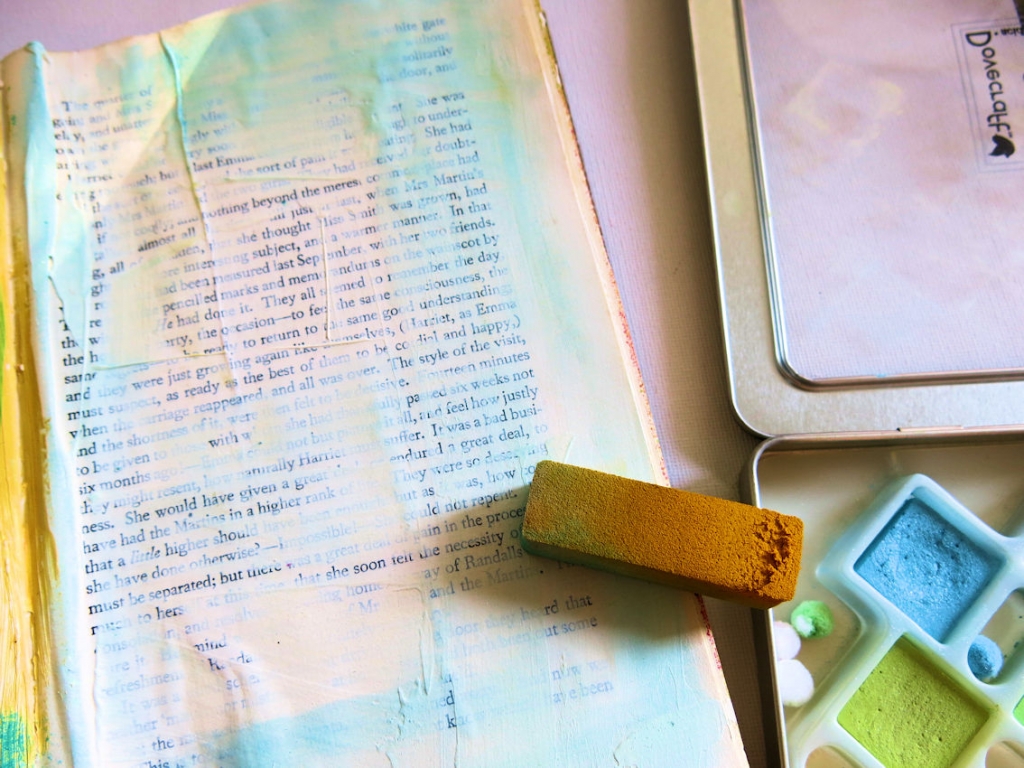 I've cut some of the pieces from the printable and stuck them on my page.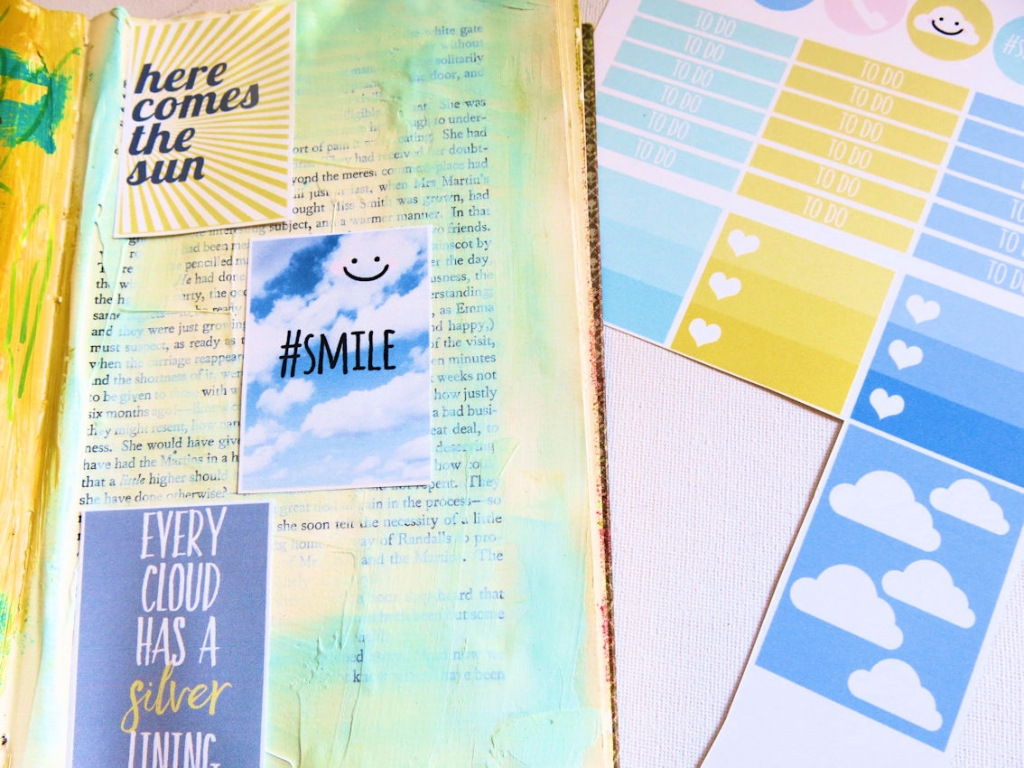 These colours are so happy. How can they not make you smile?!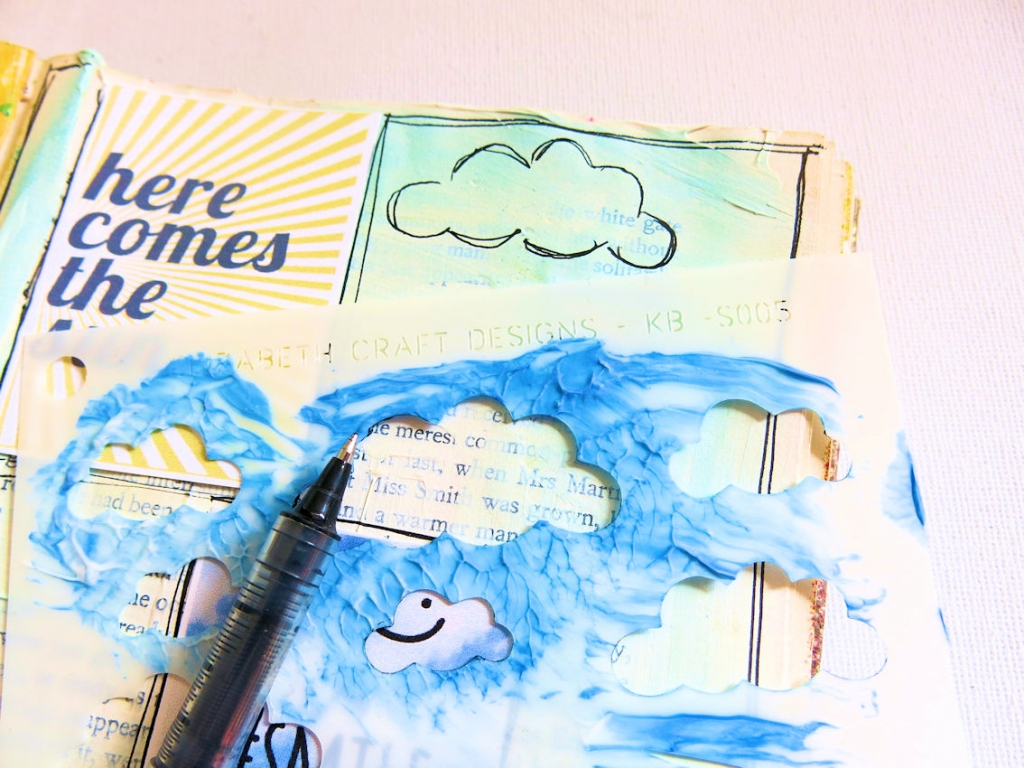 Using a black journal pen, I've created some borders and used the mask to draw some clouds. I've gone around a couple of times.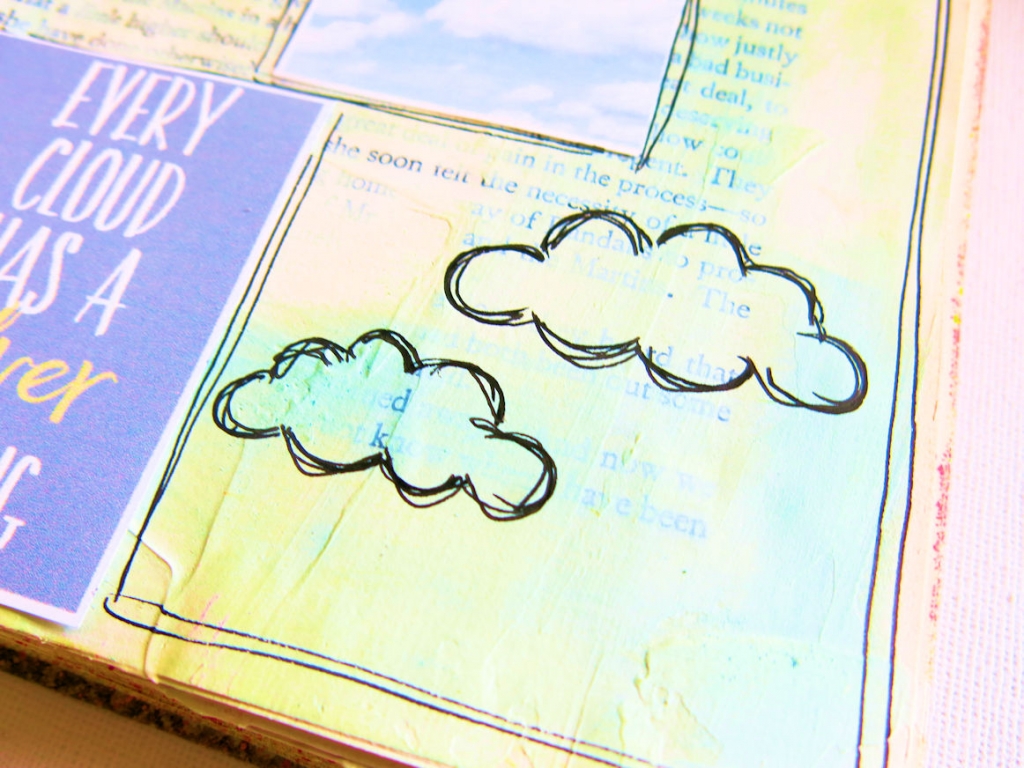 I've then gone over a few more times with the pen like this.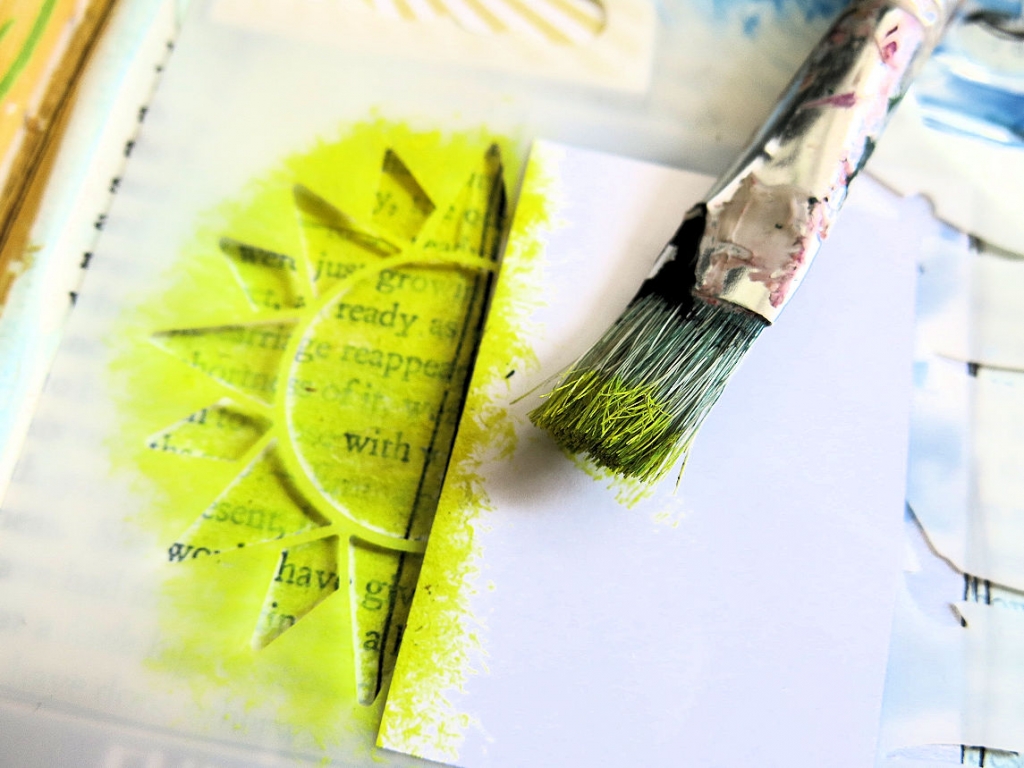 I've used the stencil again, but with a little paint this time. It really was a little, if you use too much it just gets too messy and oozes under the stencil and you can't see the template. I used the brush in a dabbing technique. Also remember to cover up any areas that you don't want paint on. I've used a scrap piece if paper here on the right.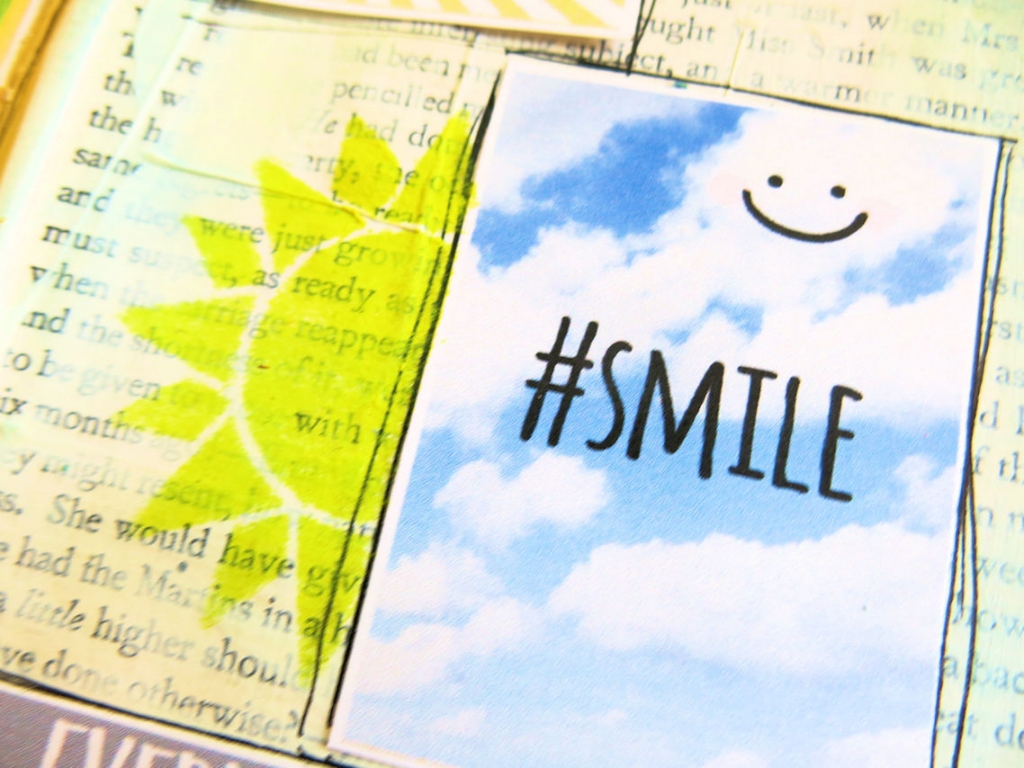 And this is what you are left with.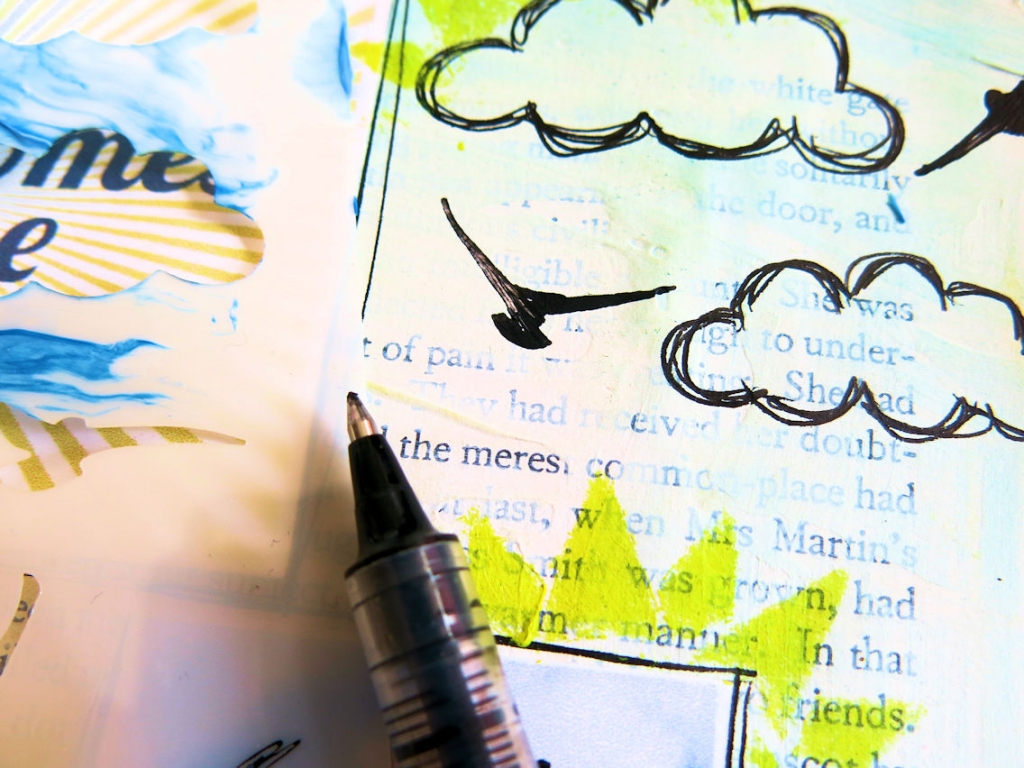 Using the stencil I've added a few birds and then I'm done.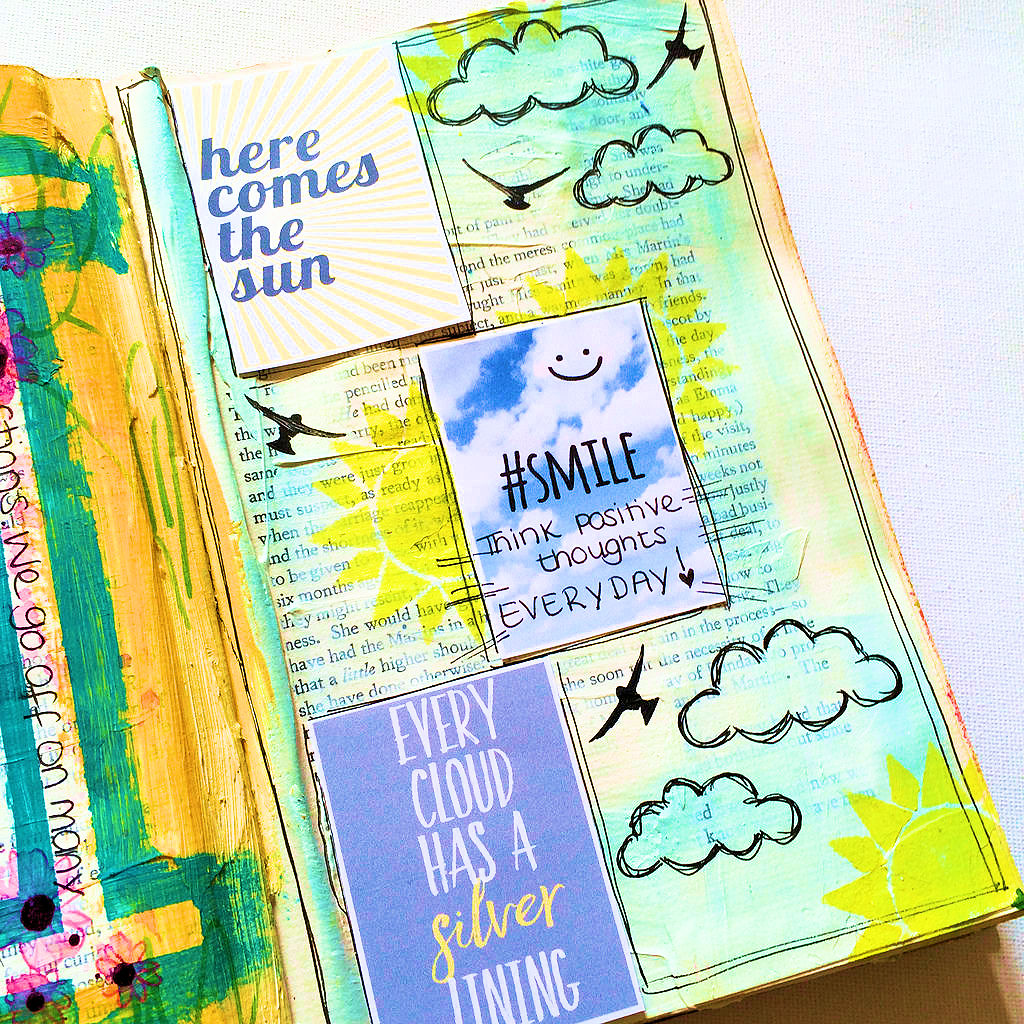 One very happy page in my art journal and one very happy me for taking 30 minutes out to create.
Have a happy day xxx