Festive Hoop with Vicki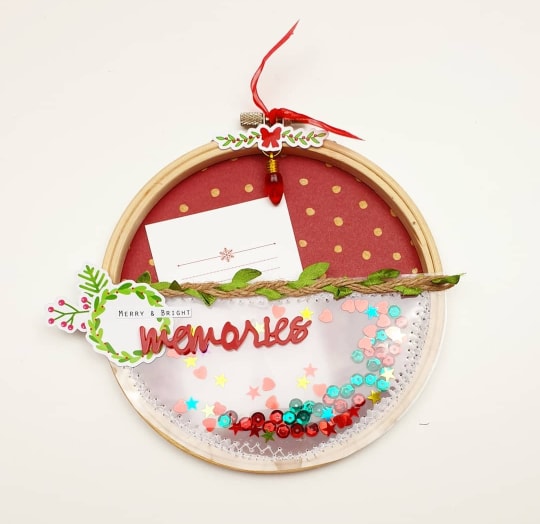 Hi, This is my first blog post in a few weeks but there's nothing like a box of festive joy to get you crafting!  The Merry and Bright kit is perfect for this time of year and I can't wait to document our December using it!
I wanted some where pretty to keep tickets from December days out and maybe a few notes that I'll make so it's easier to journal previous days without forgetting what happened.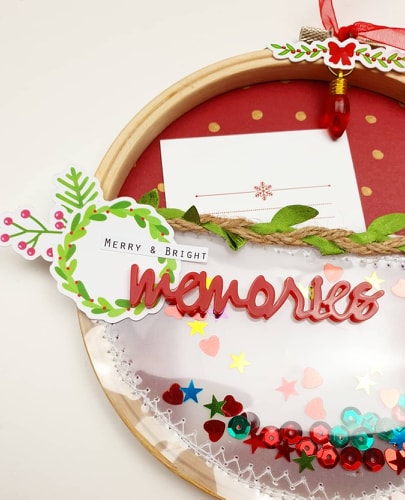 I've used a medium sized embroidery hoop and glued some of the red paper to the back and I added some gold spots using the gold roller pen for some extra detail.  To make the front pocket I've stitched a half circle of velum and acetate together, before closing it I put inside are a few of my Christmas sequin mix.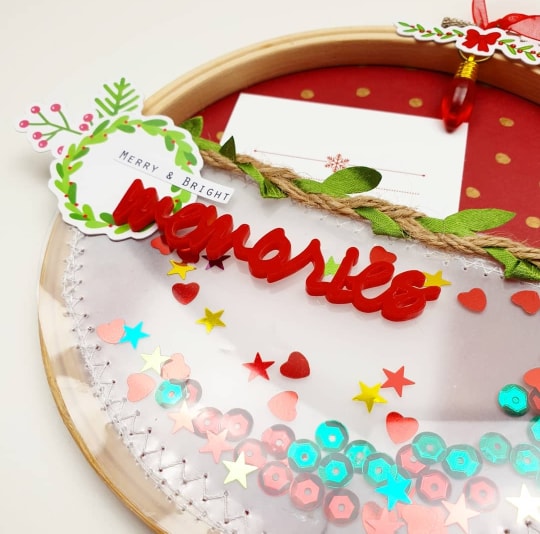 The Bramble Fox acrylic 'memories' is so pretty and I love the red colour.  I've stuck it to the front of the pocket along with a couple of die cuts and stickers.  The twine trim I've just used a bit of glue to pop it along the top of the acetate.  I don't want to put anything too heavy on the front especially because I want to fill it up too!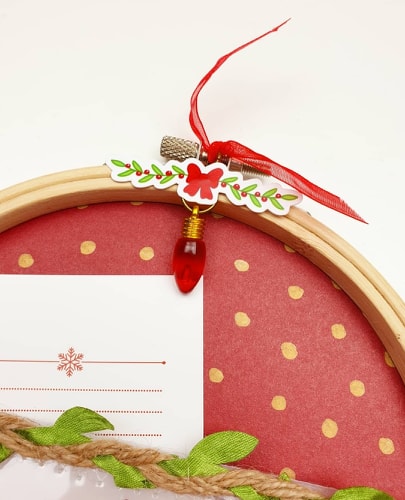 The Christmas light charm is the cutest and I think it's so fun attached to the top of the hoop.  I can't wait to go through it after Christmas and see everything we've done!
I hope you're getting to fit in lots of festive crafting!!
Vicki