Giorgia's Little Mermaid
Hello, Giorgia here today with a new project using July Lollipop kit "Under the Sea". 
I love this kit, I love the theme and the color combo: pink and light blue it's always a win for me!
I used only these two colors in this layout of my baby Bella taking a bath.
She really loves water and the home bath is her favorite part of the day, a ritual we do each evening before putting her to sleep (I censored the picture since I don't want to share her nude pictures on Internet, but you can still see the water theme).
I used a white Bazzill as background and I created splashes of pink and blue color with Gelatos (I simply added them on the page, added water and smooshed the colors around with fingers).
Then I used this month kit waves stencil and blue Distress Ink to create the waves.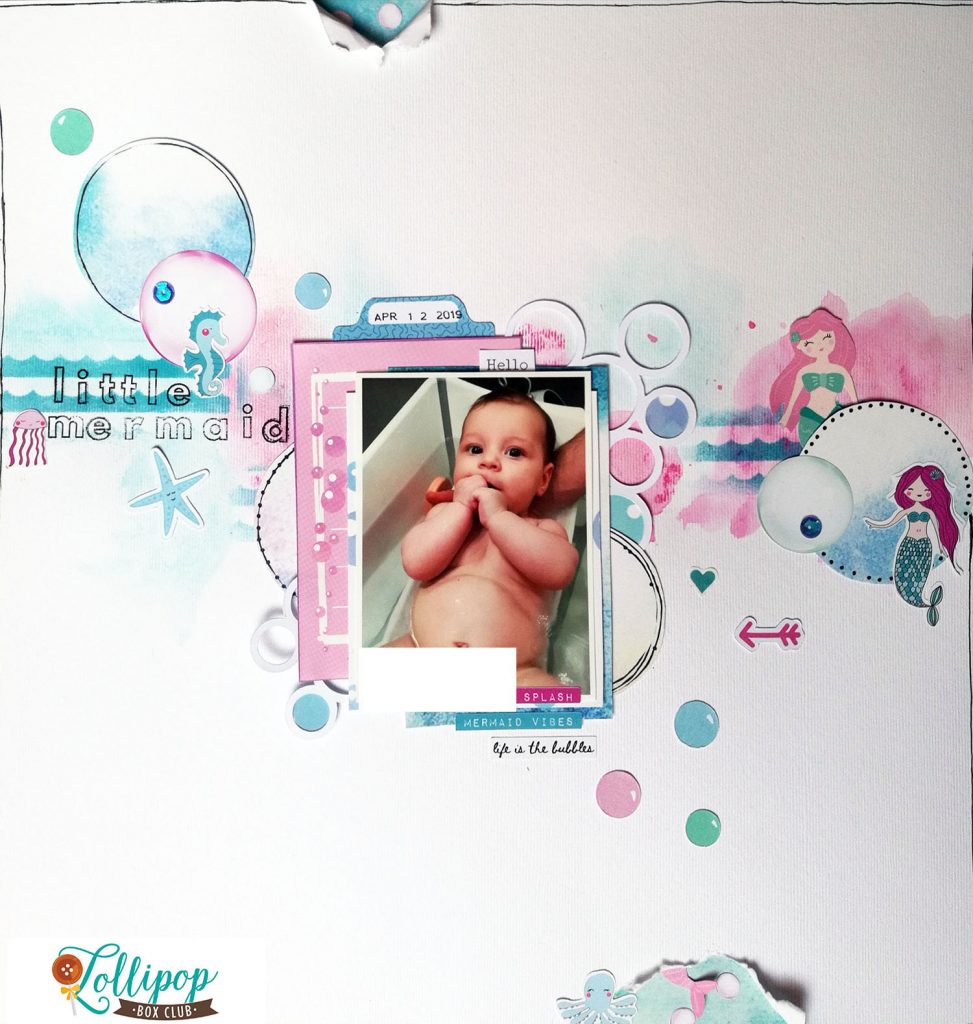 I layered the picture on patterned papers from the kit and also on a piece of paper cut from the current zine. I added a tab from the die cut, where I stamped the date. I added stickers and the "hello" word. 
I cut the bubbles die cut to have two pieces instead of one and I backed it in some spots with patterned paper. I really love the fact that in this kit there is an embellishment from a cut file like this, since I don't have an electronic die cutting machine!
I cut some of the bubbles from the patterned paper and I added them as layer under the picture and also on the background.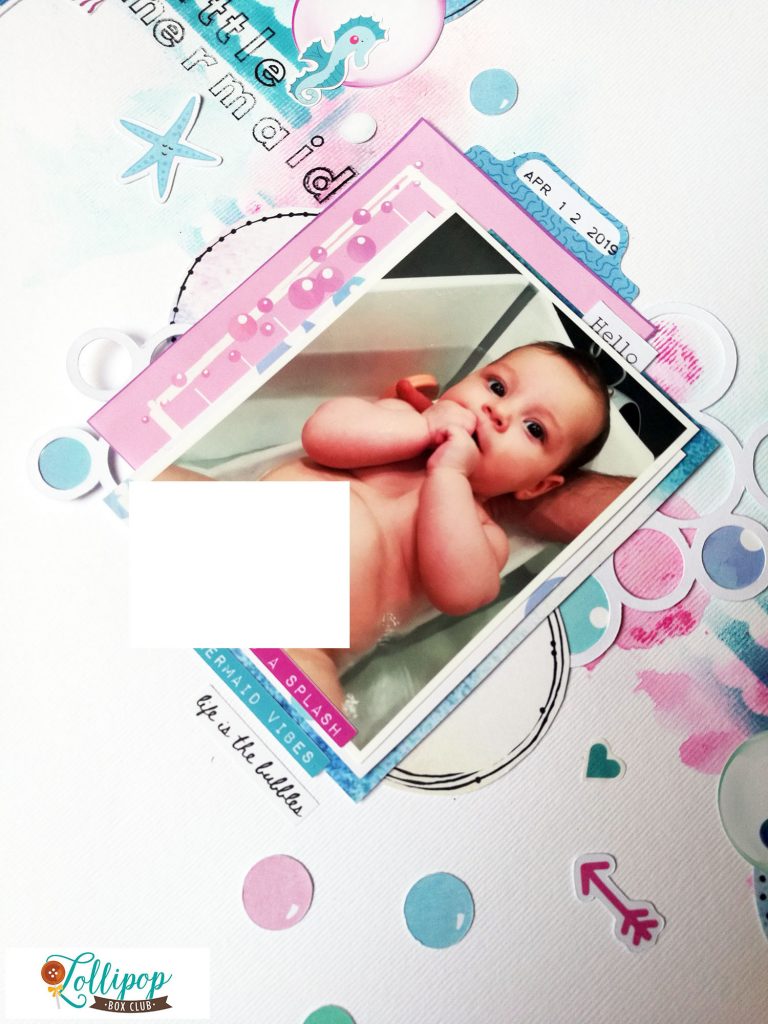 .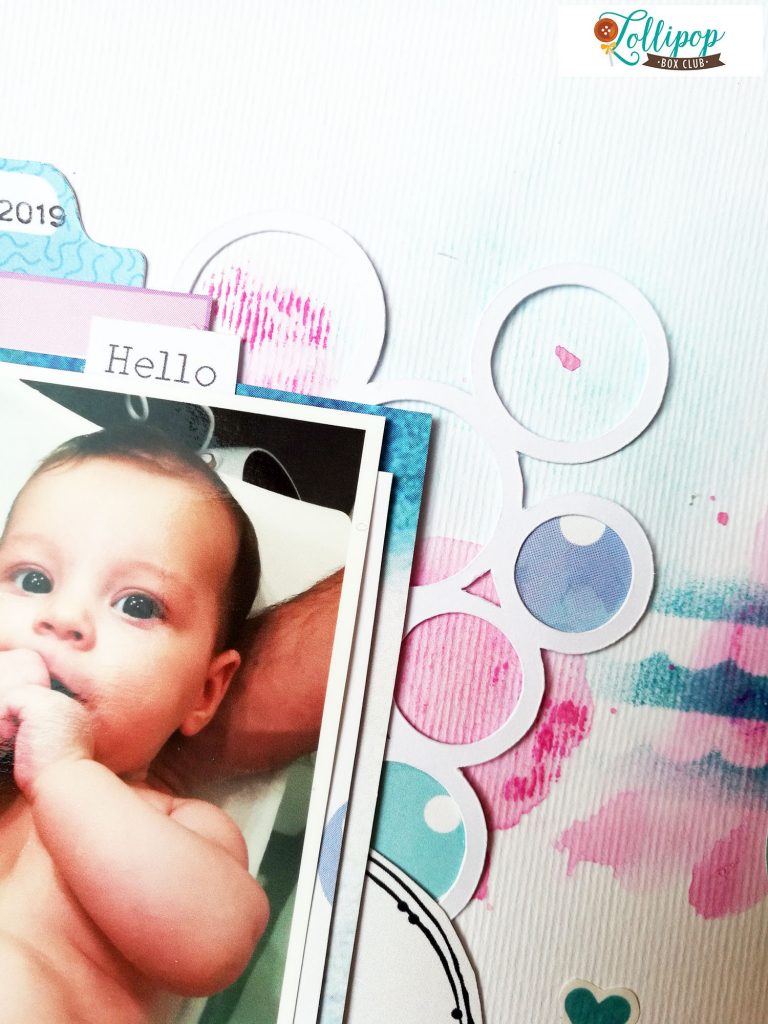 I continued decorating the background with stickers and die cuts from the kit (how cute are they?!) I
am in love with this lovely critters and the mermaid!
I also cut a mermaid from a paper in my stash.
I outlined all the Bazzill with a black pen from Lollipop past kit to create a match with the handraw
bubbles paper (you cannot see it properly on the picture of the whole LO, I am sorry but it was really
difficult to photograph it! But you can see a detail in the next picture.)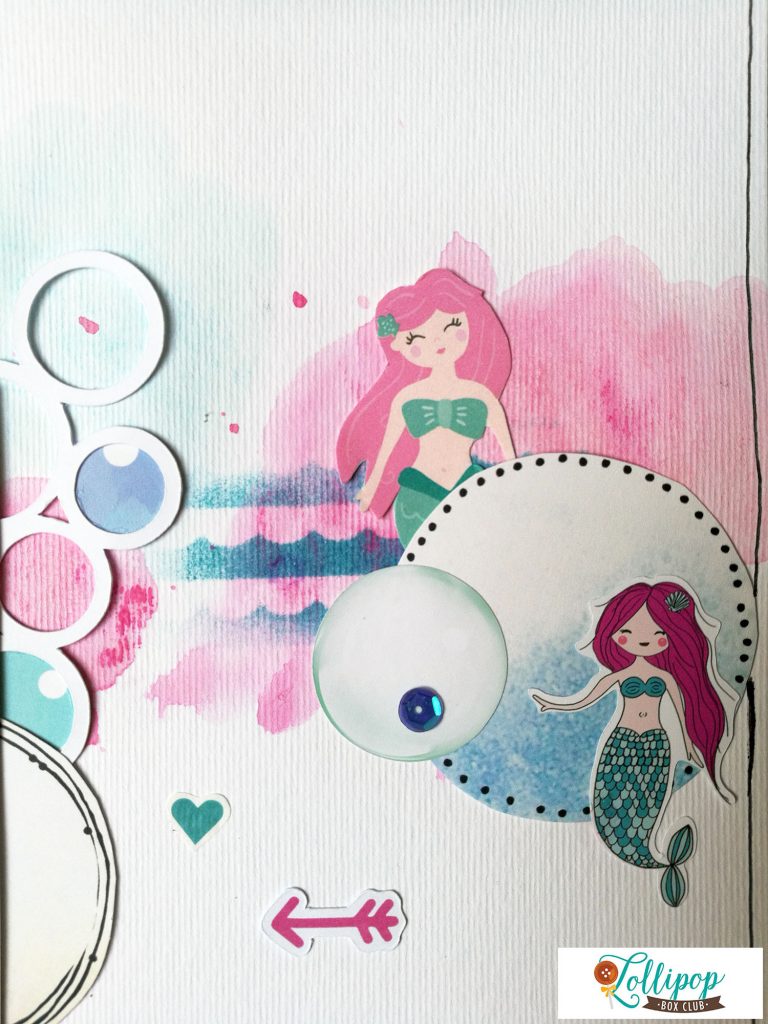 I used an alpha sticker to create "little mermaid" title and I added sequins from the kit to make the LO sparkle.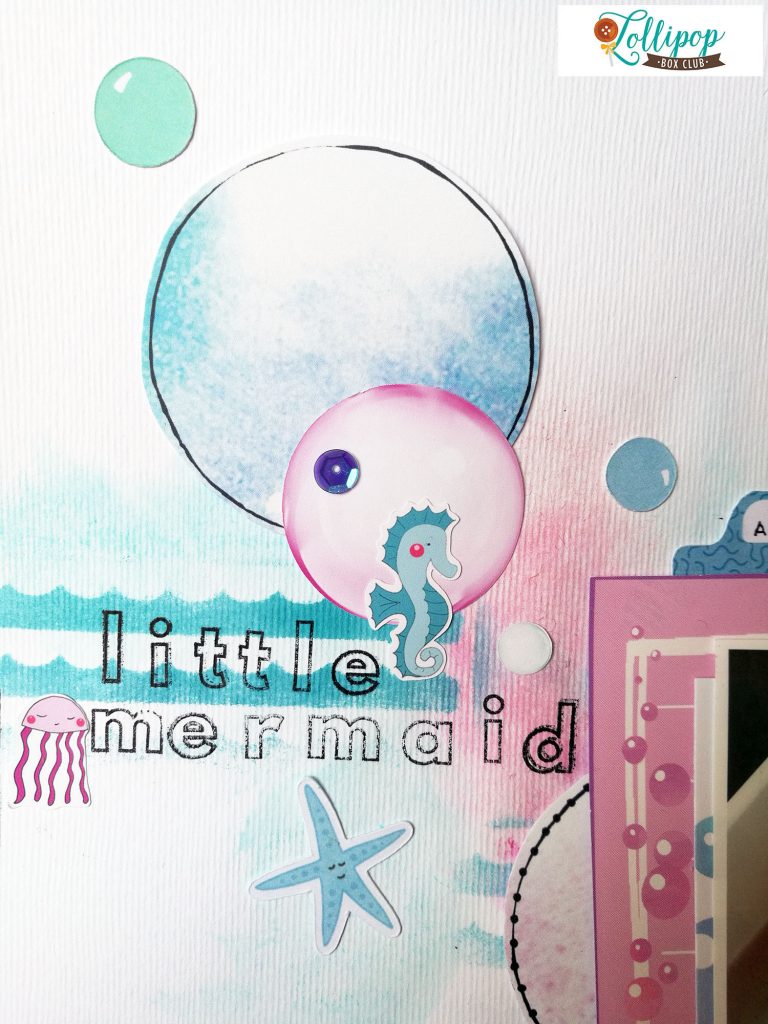 On top and bottom of the page I tear the Bazzill and backed it with patterned paper from the kit. I added embellishments inside this apertures.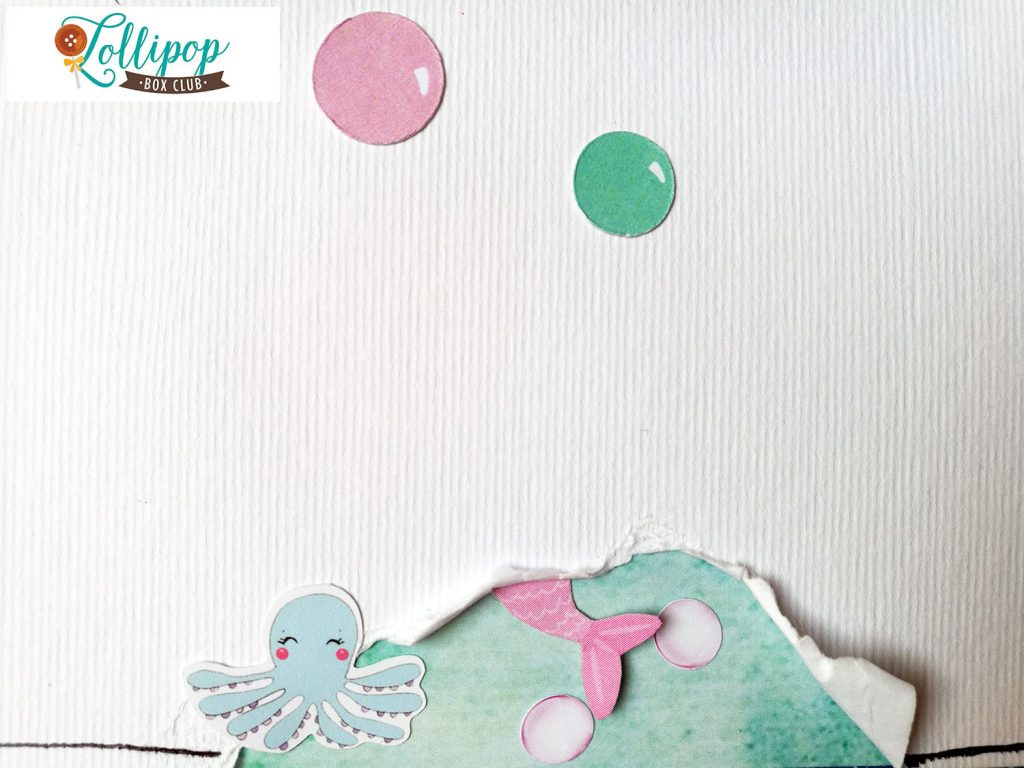 I hope you liked my project and I hope to have inspired you creating a LO with your Lollipop kit. 
Have a good day,
Ciao
Giorgia