Handmade Gifts with Giorgia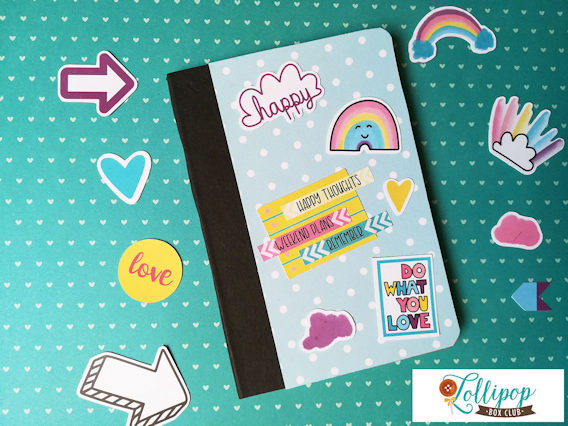 Hello, Giorgia here today showing you another project with January kit "Do What you Love".
I don't know about you, but I love making handmade little gifts for my friends to give them in no particular occasion, just to brighten up their days!
So I grab my January kit and its colorful items and I altered a small notebooks: I covered it with patterned paper and embellished with die-cuts and stickers.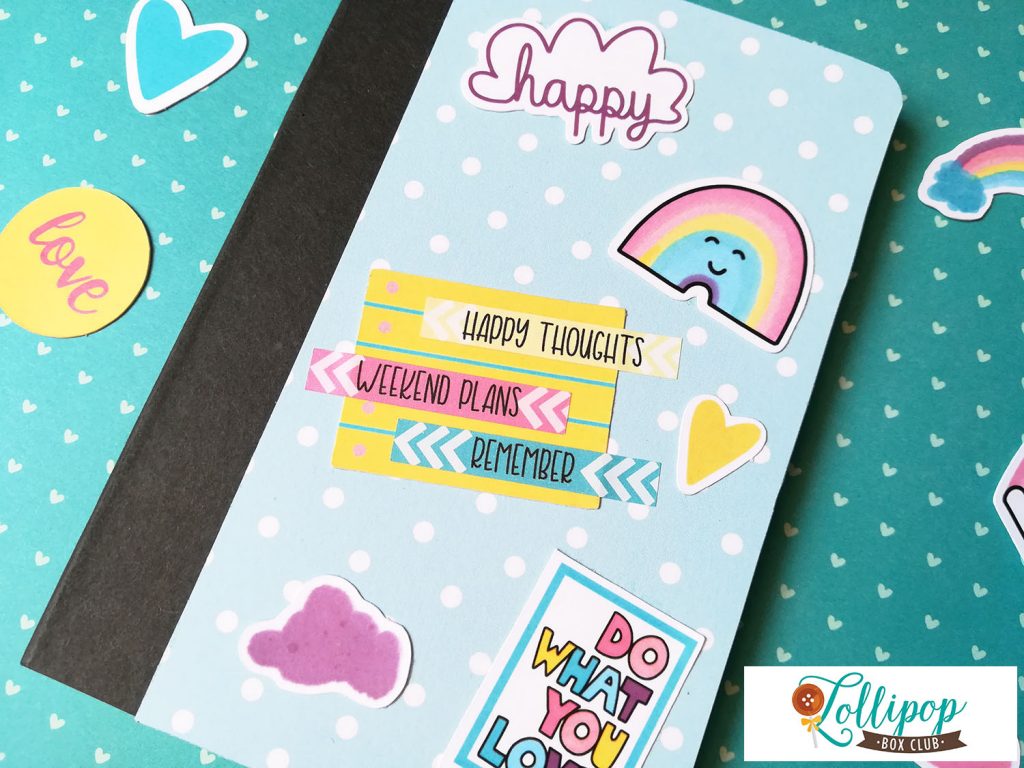 I used the polka dot tissue paper from the kit to wrap the notebook. I embellished it with a tag cut from the cut sheet, stickers and a die-cut heart.
I decided to add to the gift the lollipop of the month – how funny is that in each kit you receive a different lollipop? It is such a sweet idea! – and the funny pin by Ip Dip, which coordinates with Lollipop this month.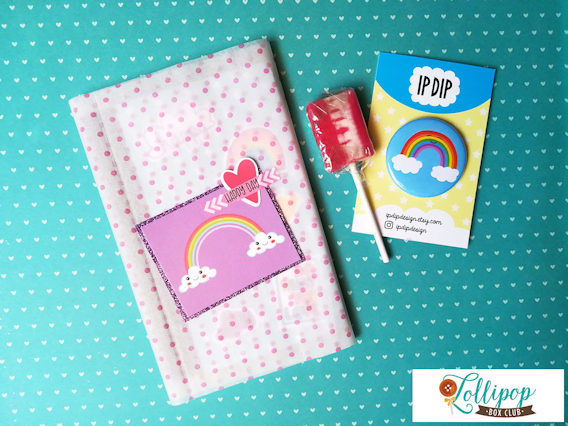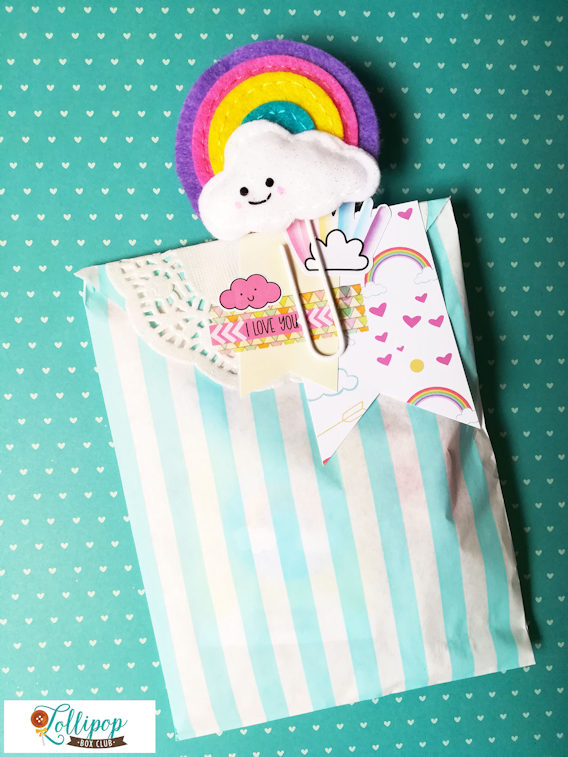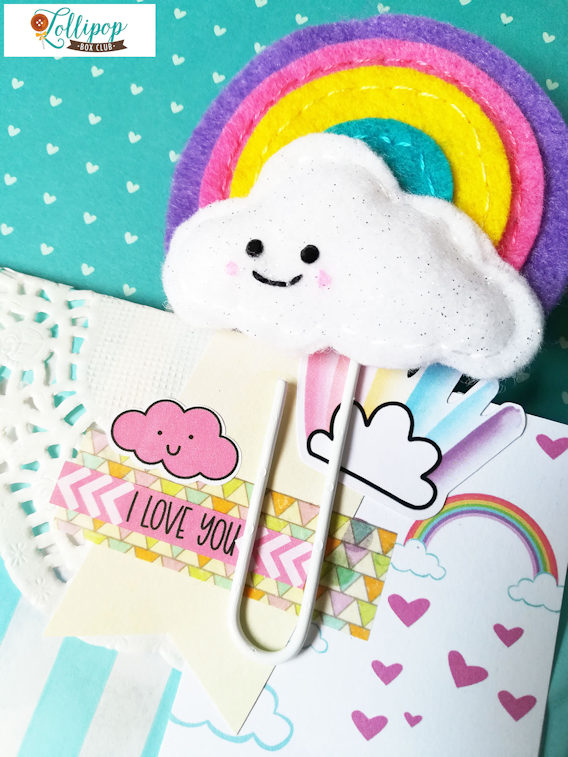 And handmade gift is special, but an handmade gift with an handmade packaging is even more special, so I placed all my little gifts in one of the paper bag from the kit, that I embellished with a paper doily, banners made with patterned papers, washi tape, stickers and die-cut. I closed the bag with the super cute felt cloud and rainbow paper clip – the felt embellished paper clip is my most favorite items in each kit, they are all so sweet!
I hope you fun creating with this kit!
Have a good day,
Ciao
Giorgia