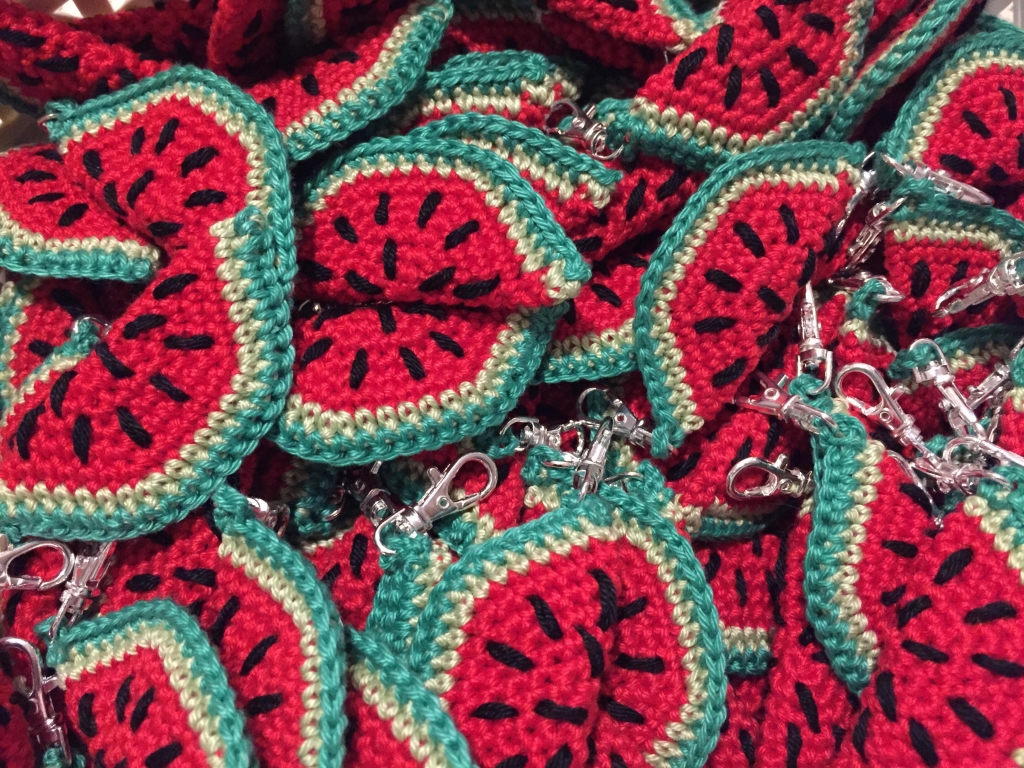 Today I am introducing you to Charlotte Amy.
I met Charlotte at the Handmade Fair last Autumn ….you know the one with Kirsty Allsop. Charlotte had a stand at the fair and I was instantly drawn to her little corner. Her crochet creations were just beautiful and so eye catching. So neat and so beautifully made. We chatted and I instantly knew that I wanted to collaborate with her. Such a lovely lady. I was so thrilled when we chatted again after the fair and she agreed to work with me on this month's fruity kit.  (and yes by the way….Charlotte did get to met the lovely Kirsty Allsop!!).
If you have looked closely enough at the January 'Feelin' Fruity' Kit photo you may have spotted the cute watermelon keyrings.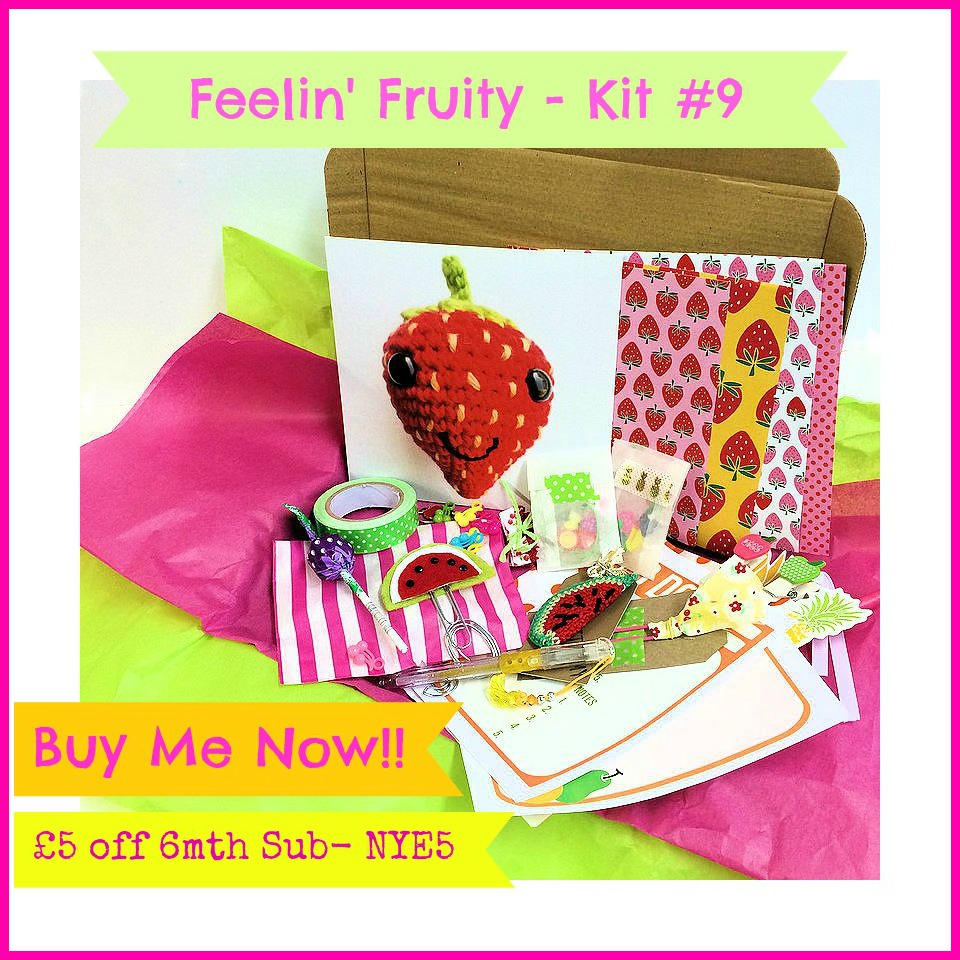 Each one has been made by hand by Charlotte for us here at Lollipop.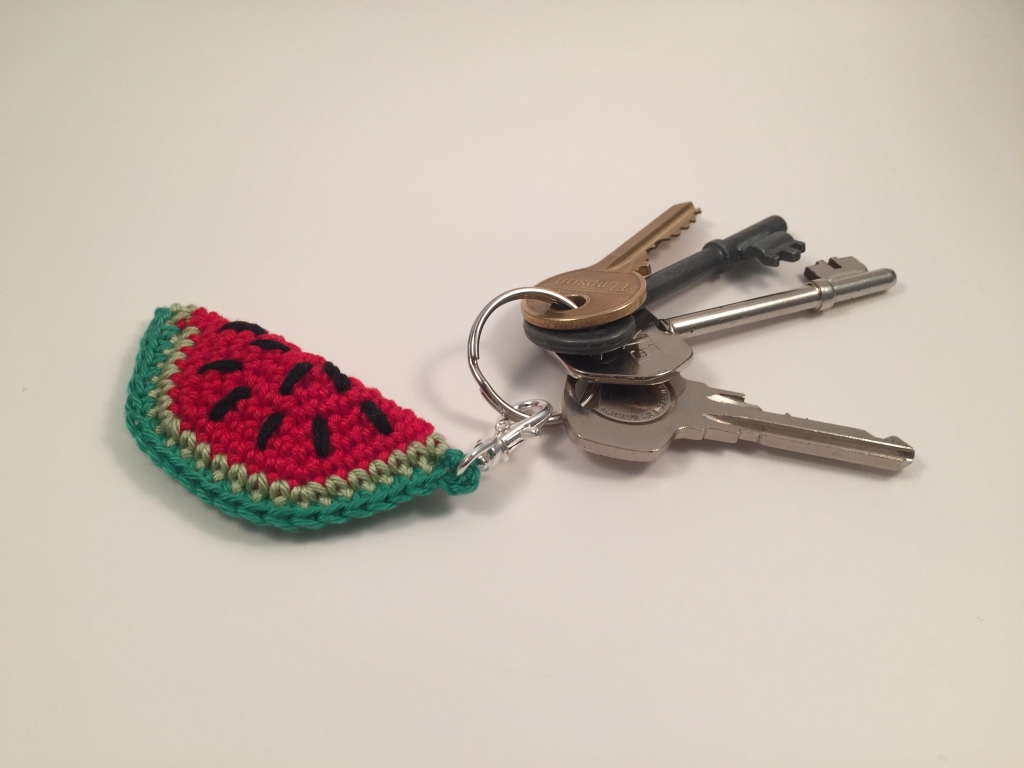 Aren't they cute?!! Charlotte has used one on her keys here.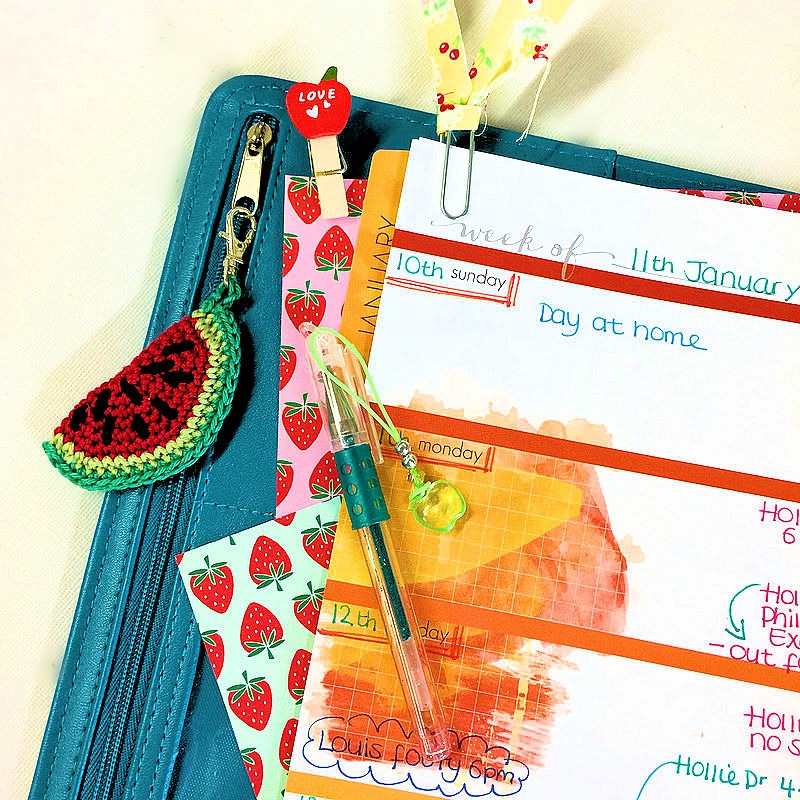 I've used mine on my planner. It would look great on a handbag or purse too. Adds that extra little creative touch, don't you agree?!
I wanted to find out more about Charlotte and how she started up her creative business. I love to hear people's stories. So this is how 'Charlotte Amy Design' came about.
Here's Charlotte's story:
"Charlotte Amy Design is a one woman crochet business run by myself, Charlotte Amy. I'm 26, and a recent Interior Design graduate. Ever since I can remember I've always been into arts & crafts, from pottery painting to photography, through to fashion illustration. I have always known that I was destined for a career in the crafty biz. I love to try new things so have tried my hand at pretty much every crafty hobby going, but it has only been in the last 3 years that I picked up crochet. At the time I was working for Hobbycraft where learning new skills was always greatly encouraged. I was really into cross stitching at the time but fancied having a go at knitting. After a few failed attempts I gave up and thought I'd try crochet instead. I bought myself a hook and a ball of wool and sat for hours in front of online video tutorials until it sank in. I've never looked back since. After years of swapping and changing between different crafts, I finally found my forte. I began making quite simple things like baby blankets for friends and family but as my skills progressed I moved onto slightly trickier things and have even dipped my toe in the shallow end of bridalwear. I am now fully self employed, working from a small flat where I live with my partner. I take custom orders and love a challenge so I'm not too restricted with the types of products I make, but I am particular about materials. I use only 100% cotton in all my work which provides a neater and more durable finish, but it also means that all my products are washable. I have found that a lot of people associate crochet with being old fashioned so I try my best to steer away from this by using bold, bright colours and modern designs. Running the business by myself requires a lot of hard work and self motivation but it has always been my dream to be my own boss, and when you're doing something you love, it doesn't feel like work at all. I'm so thankful to Lisa at the Lollipop Box Club for giving me the opportunity to collaborate with her, I hope you all enjoy this months fruity treats."
You can see more of Charlotte's work here or contact her on:
Twitter: @Charlotte_Amy_D
Instagram: @charlotteamydesign
Here is some more of Charlotte's beautiful work.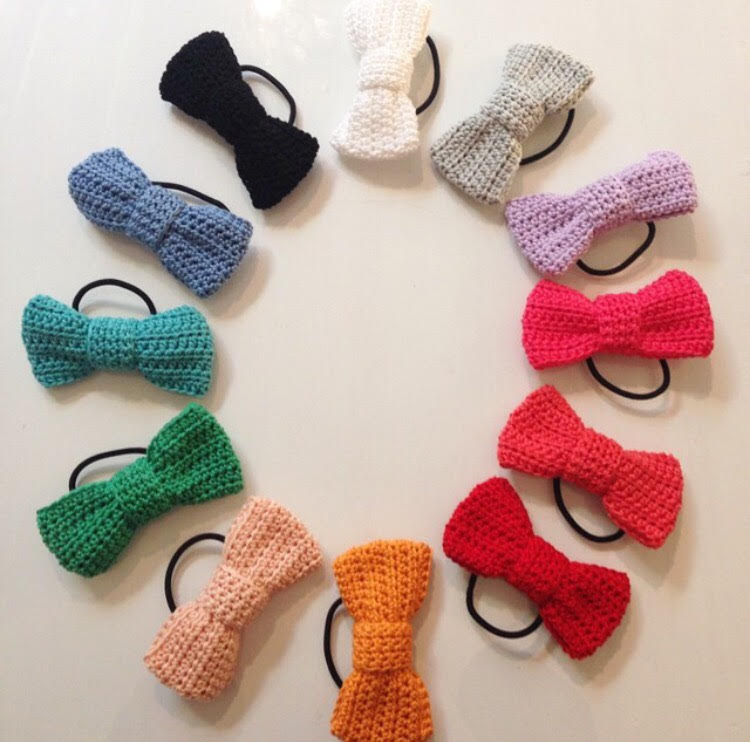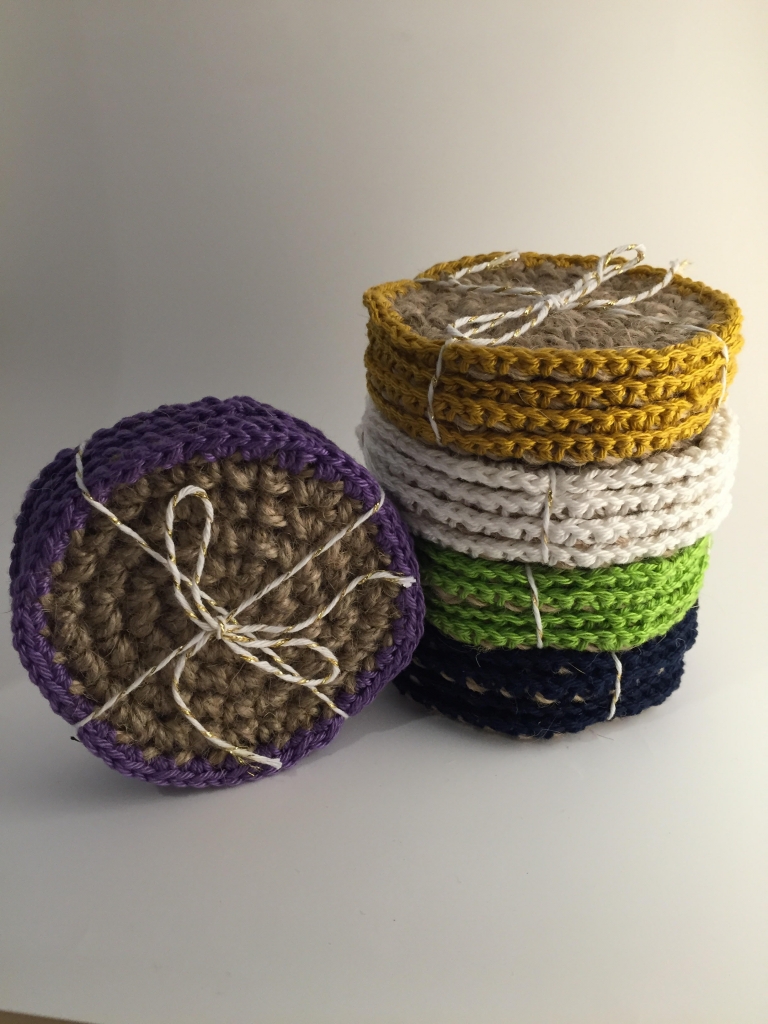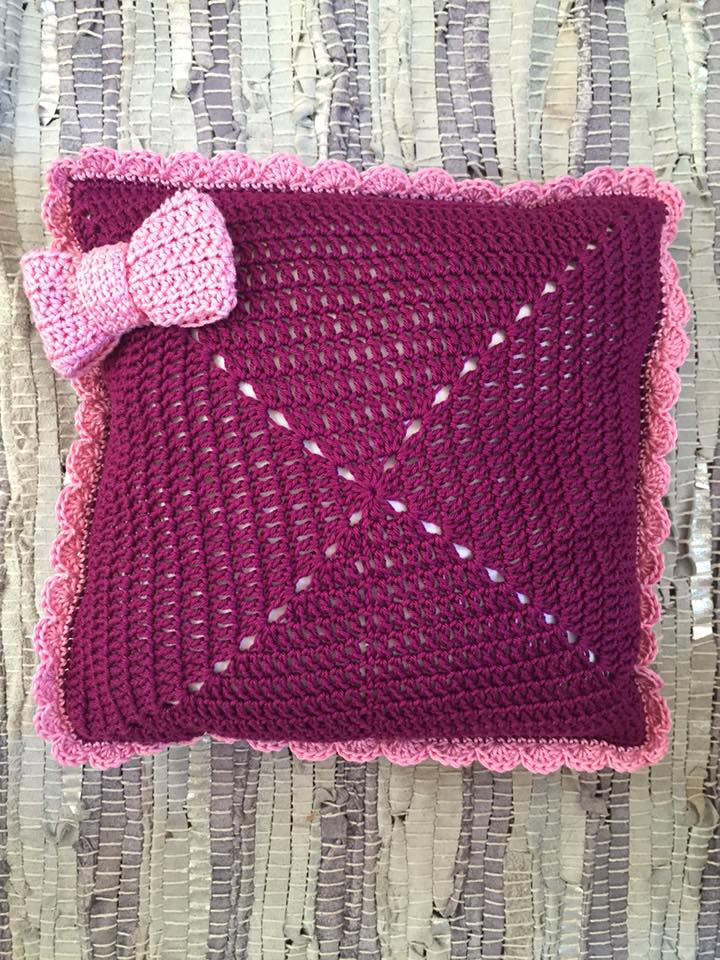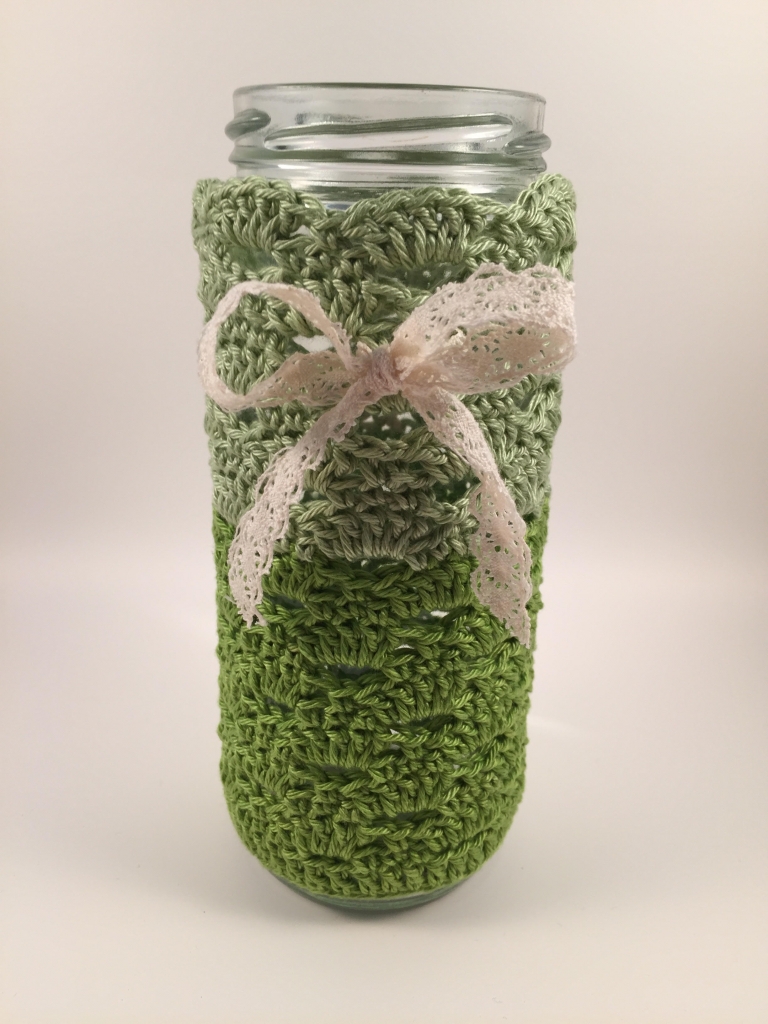 And finally, because I love them so much…..you can have one more of the watermelons that Charlotte has made for us this month.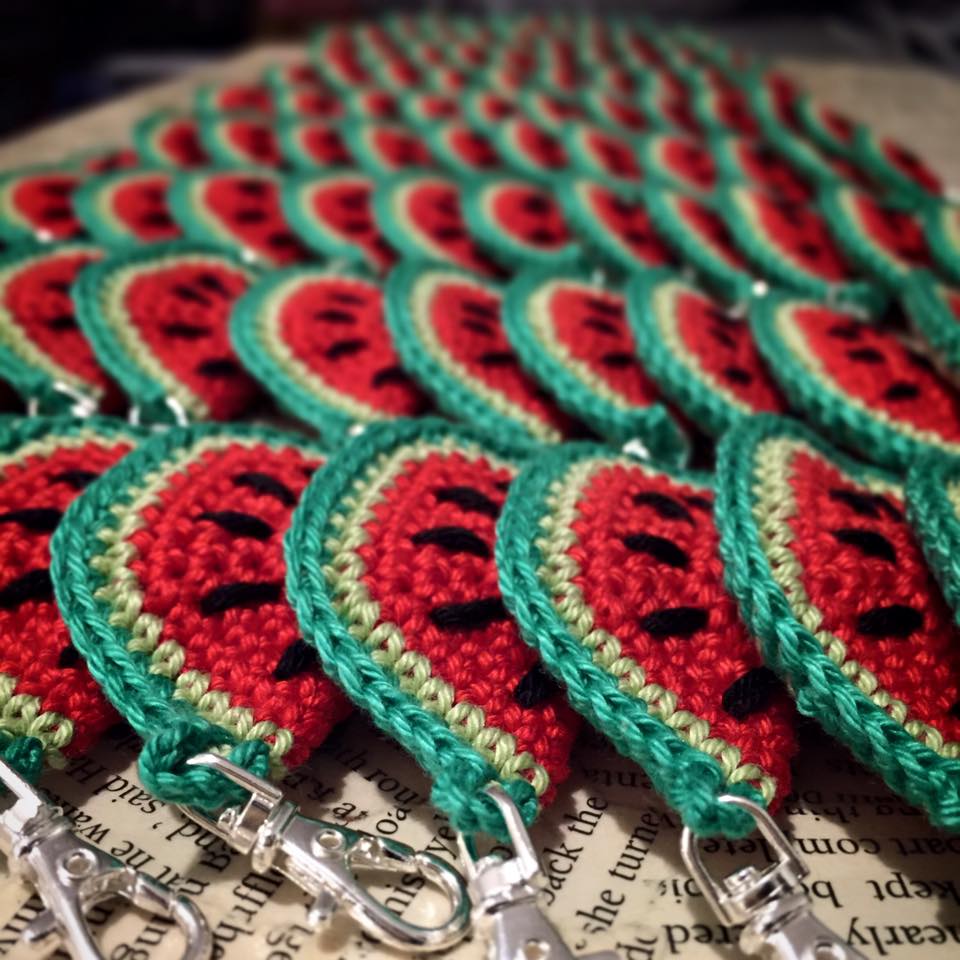 Put your hand up if you can't wait to get your hands on one of these….kits will be with you next week!!
I hope you love Charlotte's work as much as I do. Please do leave her a little love on her
Facebook page here
today.
Thanks for stopping by today xx