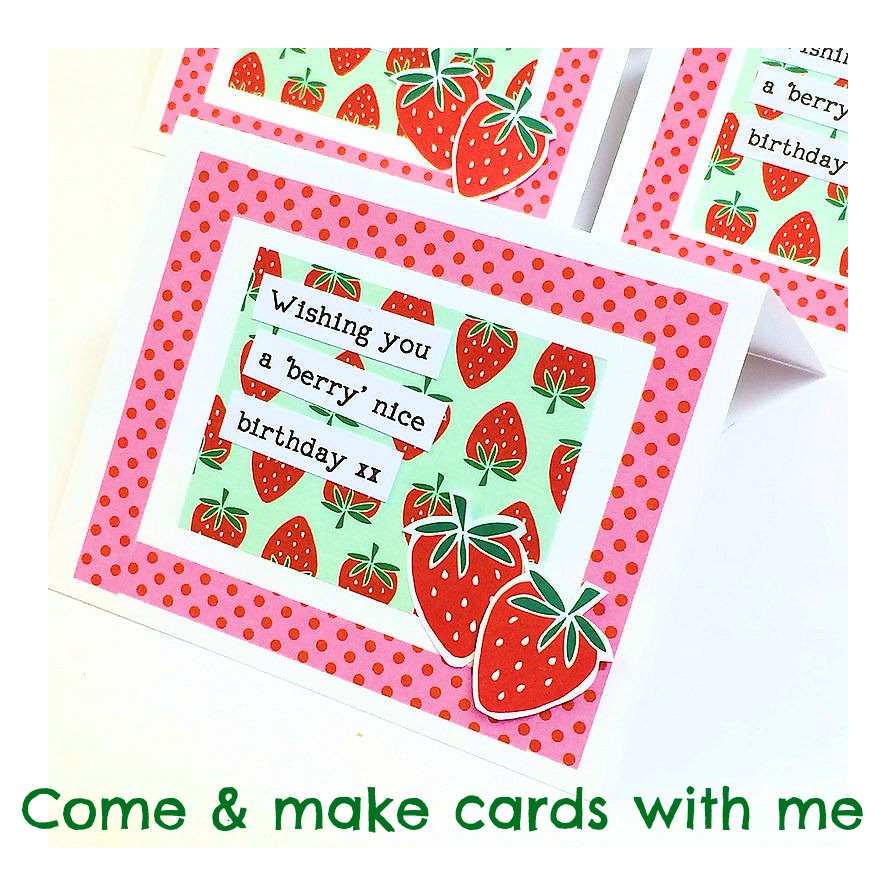 Today I have grabbed some bits from my January 'Feelin' Fruity' Kit and I'm going to make some cards.
I've said it before here, but I like to keep a stash of cards to send out and I tend to make a few at the same time. Make 1 or make 6….it's the same when you are using the same materials and the same design. It's always good to have some as emergencies.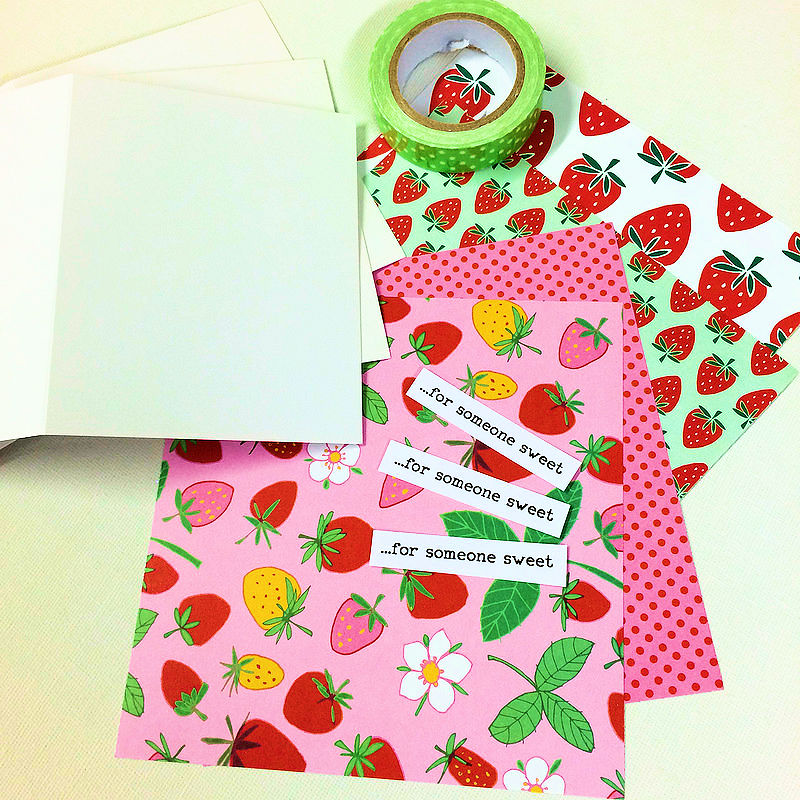 I took some papers from the kit (the papers do vary), some small card blanks, I started off with the washi from the kit and ended up not using it and I printed off some greeting strips for my cards which I ended up redoing at the very last minute.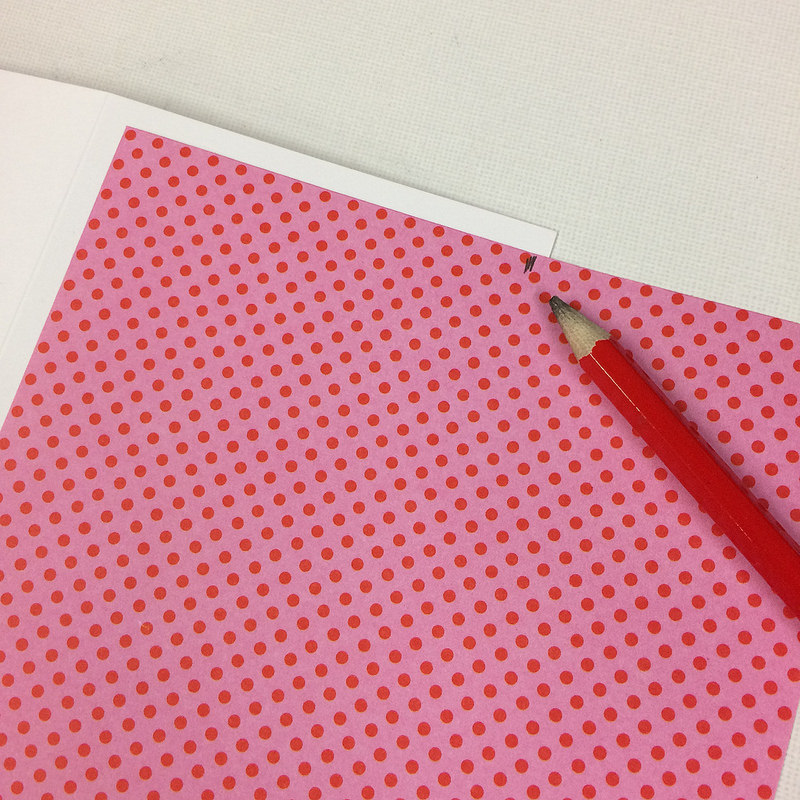 A started off with my spotty paper and marked with pencil where I was going to cut. I wanted to cut 4 equal strips.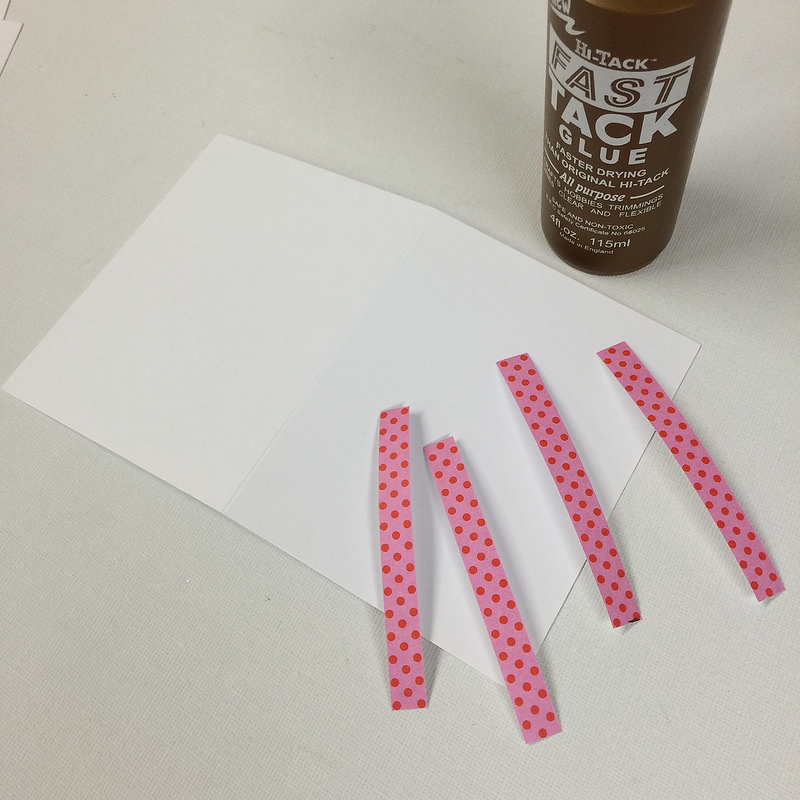 I then took some pva glue to stick my strips down like this…..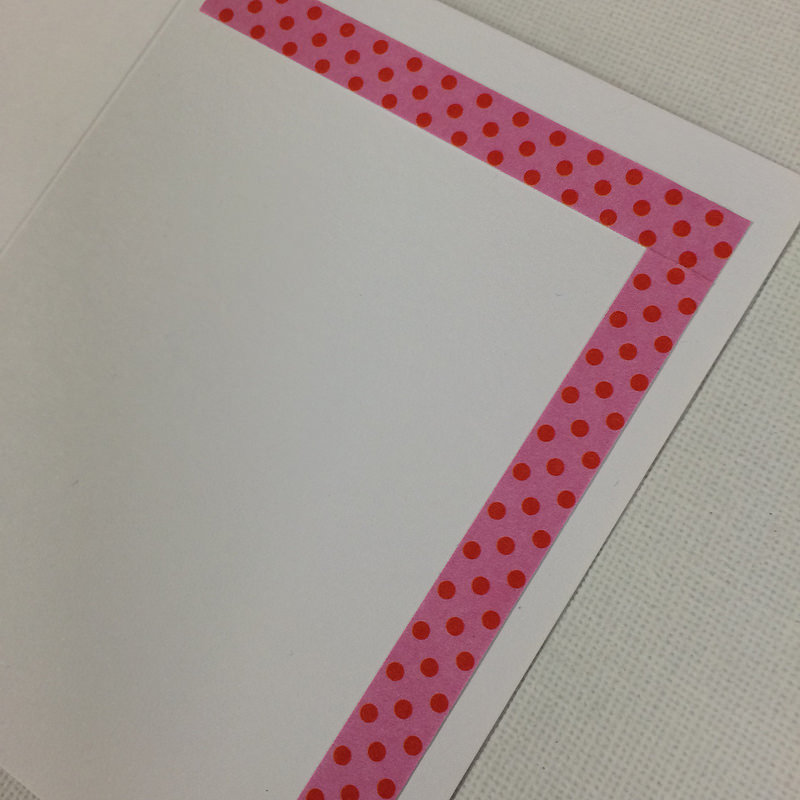 Creating a frame.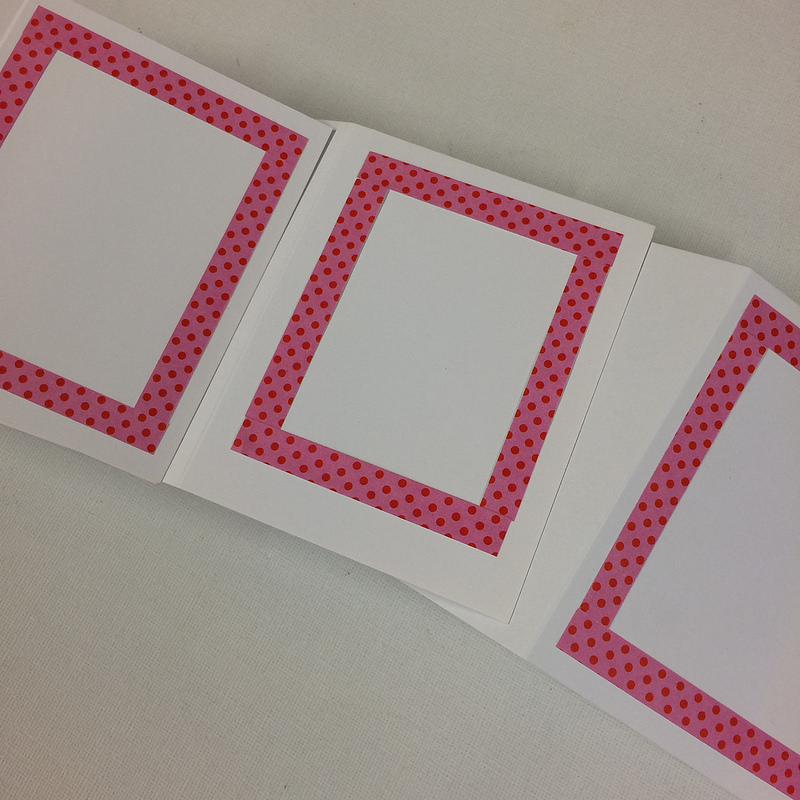 I've taken some contrasting pattern paper to go inside the frame and marked if off accordingly again so I know where to cut.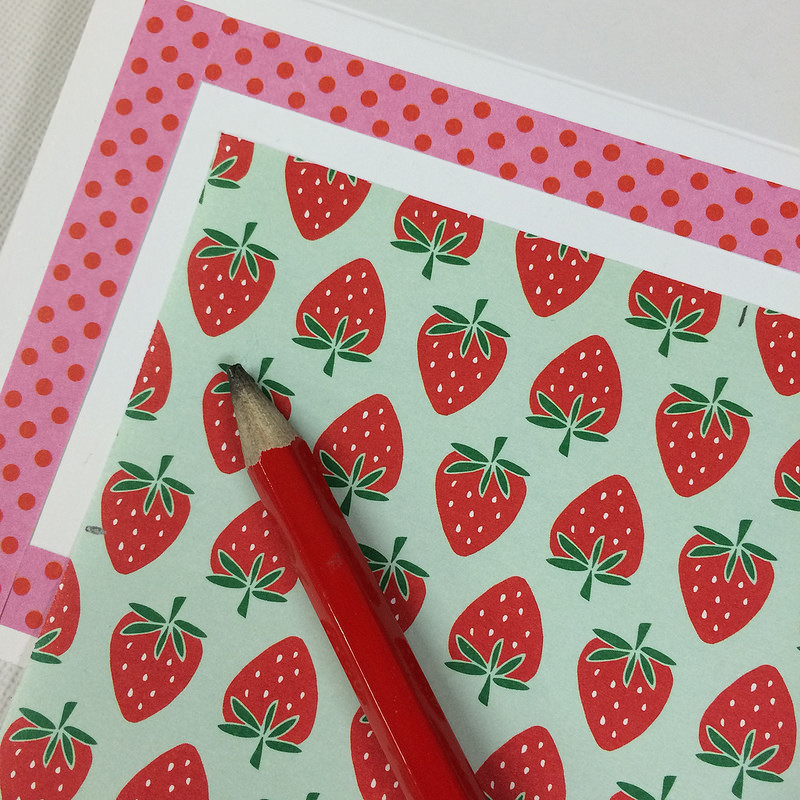 Then the rectangles have been cut.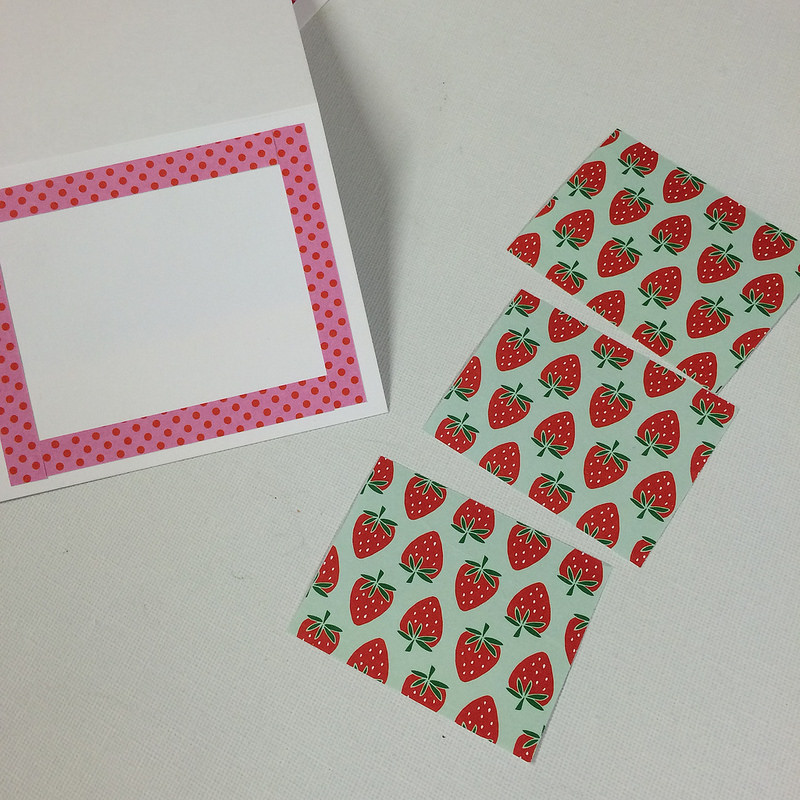 And stuck inside the frames.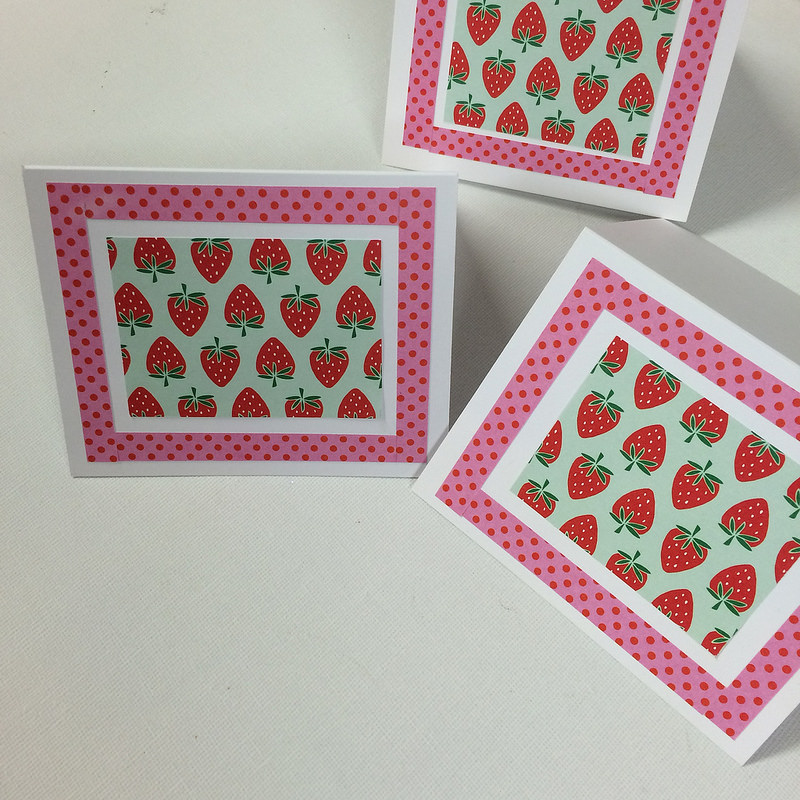 I took another piece of paper from the kit and cut out 2 strawberries for each card.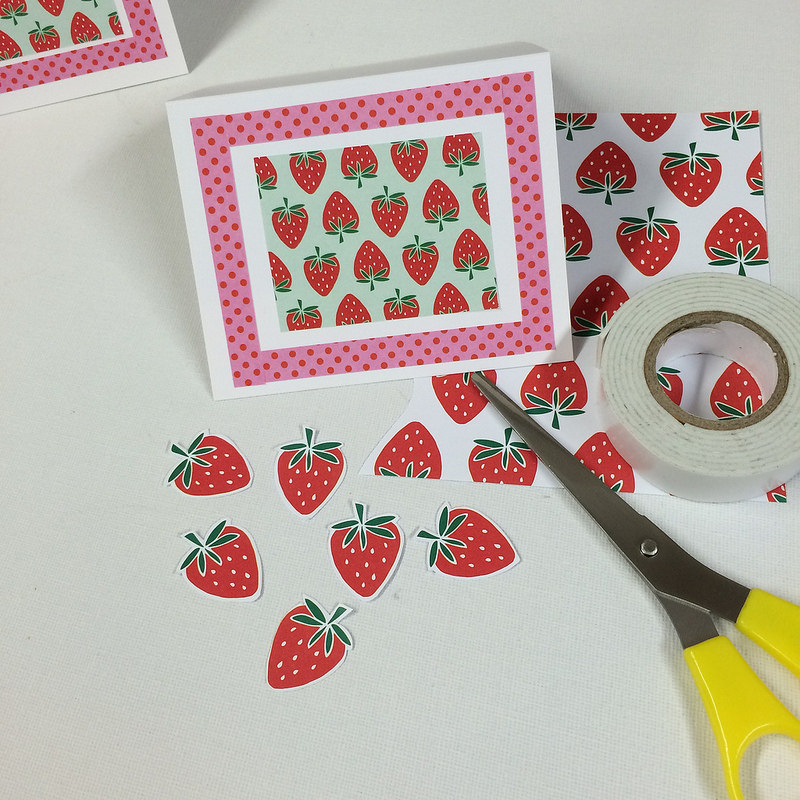 One per card has a little foam tape stuck on the back.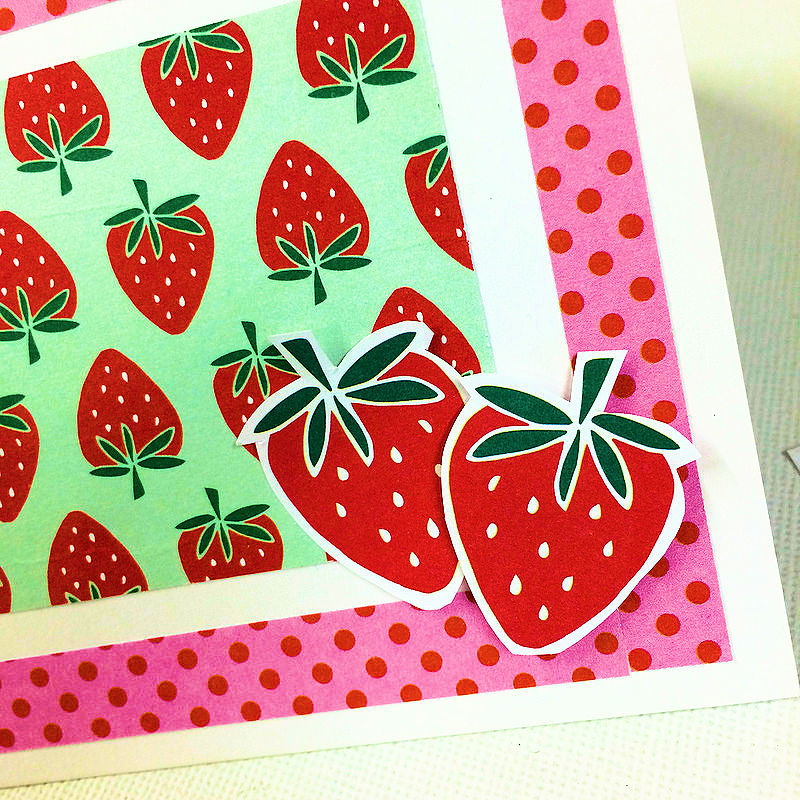 And the other gets stuck on with pva glue and they are layered in the corner like this.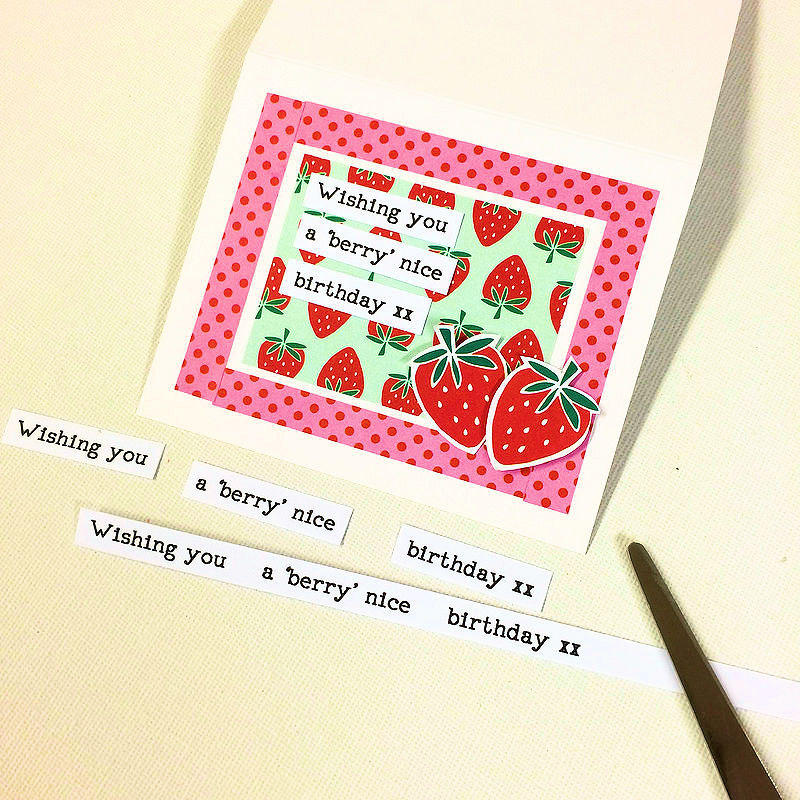 I then had a last minute change of heart and a little giggle to myself and thought this greeting would be fun instead.
I printed it on my pc and cut in to strips.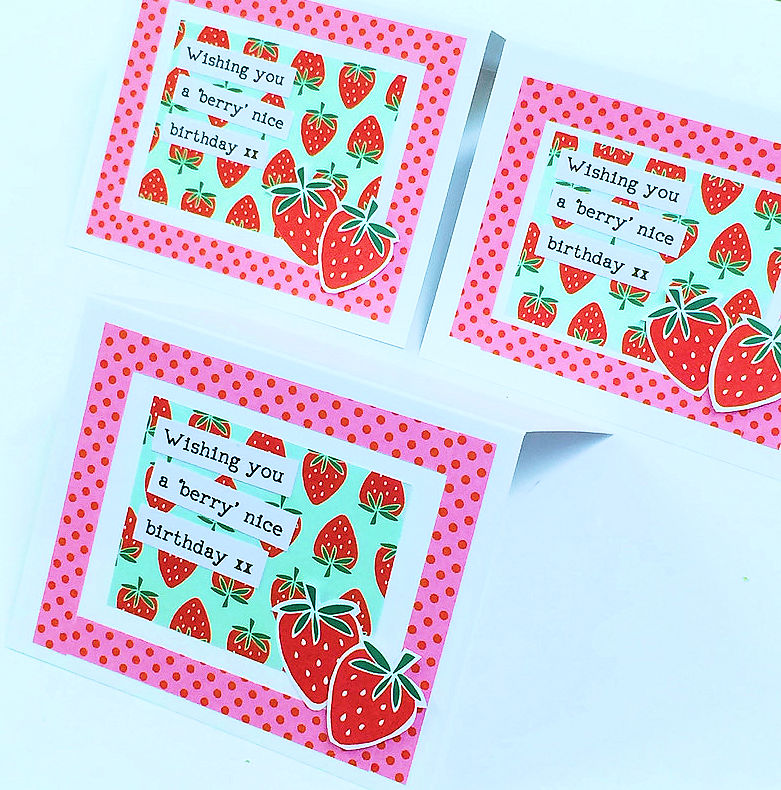 Three cute cards to add to my box now.
Have a 'berry' nice day xxx