Ice Cream Cones with Vicki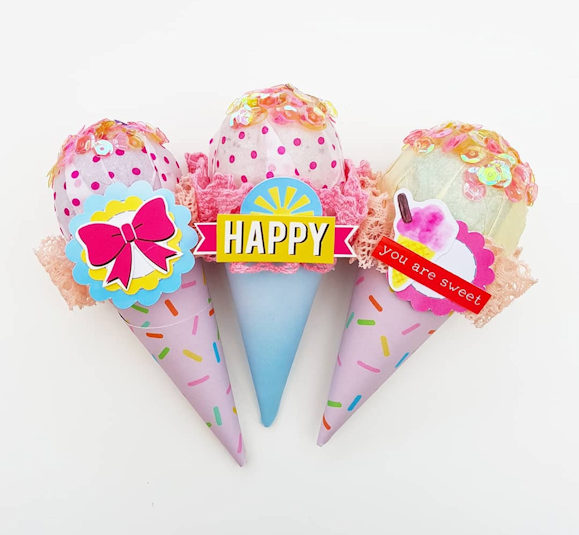 Hi Guys,  Vicki here today!
I've made these really fun ice cream cones! I started with a couple of the papers and cut them down into a square and then in half to make 2 triangles.
I used my glue gun and rolled the papers into cone shapes. I had some polystyrene balls that I covered with the tissue paper packaging. Using hot glue again I attached the ball onto the cone.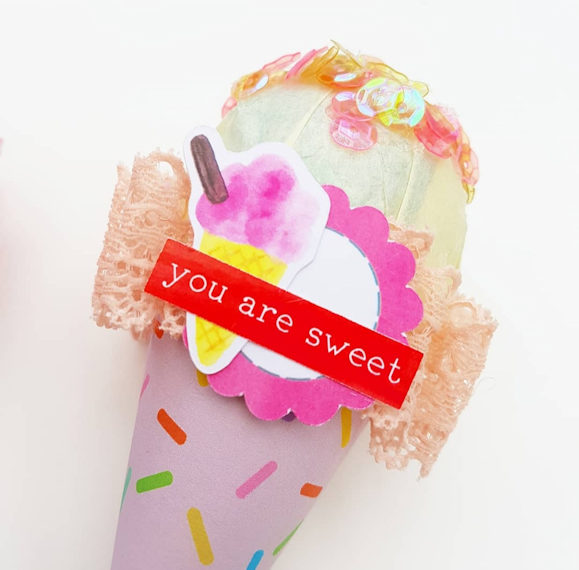 The pink trim this month was lovely and I glued it around one of the cones. I had some extra trim that I used on the other ones. Using the scalloped circles, die cuts and embellishment sheet I made little clusters for the front. I added quite a bit glue and popped them on.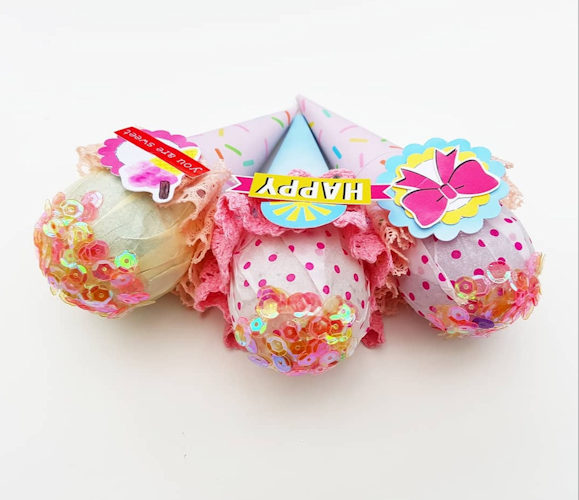 Lastly I spread some glue over the tops of the cones and dipped them into some sequins to act as sprinkles.
I love how cute these look and have added them to my craft room!
Thanks for reading!
Vicki x